PowerAdSpy 2020 Year In Review
The past 12 months in 2020 have been quite amusing. With so many ups and downs, many of us would be happy with the end of this year. However, if you see, this year has brought revolutionary changes in the digital experience of people. As there had been instances when there were quite challenges with business around the world. But due to the impact of digital media, there has been quite a recovery in the market.
So here we are going to discuss all those experiences showing you the quick recap in this PowerAdSpy's 2020 year in review. But before starting anything, we would like to thank all our users, readers, fans, and followers for their great support and encouragement.
It motivates us to bring the best of our efforts. Please continue supporting us like that, and we would make sure to always live up to your expectations.
So, let's start and hit the road!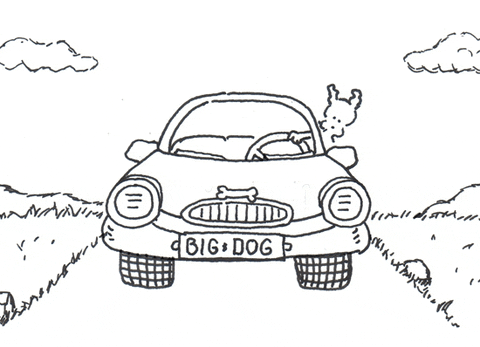 January
The start of the new year was really great! And we shared – Facebook Ad Guidelines and Policies: Everything You Need To Know this post to help out those marketers who had newly started their Facebook ad campaigns in 2020.
This post has got a great appreciation and it captured a spot on the first page of Google. In this post, we have shown in details what could be the reason for ad rejections on Facebook and how to avoid it. In the very next post, we have presented how even a startup marketer can utilize Facebook Ad Bidding Strategies to ensure good results with low-cost expenditure.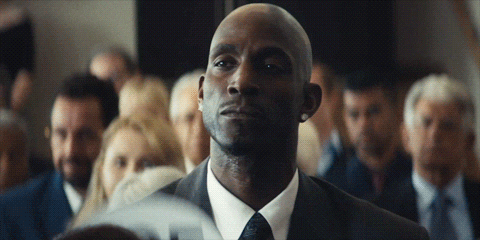 February
In this month, we started from the same point where we left the previous month and shared a blog with tips to control Facebook ad cost in 2020. In the very next post, we also discussed all the things you need to know about Facebook advertising costs.
This was the time when love was prevailing in the air. And marketers were looking for ideas to capture the interest of Valentine couples. To help them all, we have shared a post – Top 05 Social Media Marketing Ideas For This Valentine's Day. In the very next post, we have also shown the 5 best valentine's day ads of 2020, which got quite a good response.
We also share some other blogs this month:-

The Layman's Guide To Native Advertising With PowerAdSpy

Target Ads for Dating Offers: A Complete Guide On How To Target Facebook Ads
March
In this month, we shared a post –15 best landing page examples that convert most in 2020. Through this post, we have shown how top brands utilize their attractive landing pages to gain more conversions.
Our next post was on 6th March, 2 days before women's day. In this post, we shared how top brands celebrate womanhood using their social media campaigns. After that, we shared a blog 8 Facebook Ad Examples That Work Best In 2020.
Other posts of this month include:

5 Extraordinary Ways Of Facebook Ad Targeting That Work

How To Boost A Post On Facebook In 7 Easy Steps
April
It was already the time when COVID 19 started showing it's pandemic effect around the world. And in the very first blog of this month, we shared a blog showing how online media flooded with COVID 19 awareness advertisements. And along the way, we have also shared a post showing what you can and can't advertise during the COVID 19 pandemic. During this time, due to the COVID 19 impact, there was an economic decline around the world.
May 
To overcome the marketing challenges because of the growing COVID 19 pandemic, in May month, we shared a post- 05 Tips To Exercise Safe & Responsible Marketing During COVID 19.
June
It's already 5 months past in a year. So we thought of sharing a post that could help marketers to avoid common marketing mistakes. And we delivered- 12 Most Common Facebook Ad Mistakes And How To Avoid Them post.
As we know that mobile marketing is flourishing more and more with time. Keeping that in mind we shared an article showing the reasons why mobile advertising is better than normal internet advertising.
We have also dedicated one post for the restaurant business owners showing how Facebook ads for restaurants can be useful even during COVID 19 pandemic.
Because of COVID 19, many of the restaurants had gone out of business, but now because of the online platforms, they have been recovering. And we have tried our best to be helpful to such marketers.
Want to improve your skills in Facebook marketing? Then you must check out this post on Blueprint certification- Everything You Need To Know About Facebook Blueprint Certification. It was one of our most viewed blogs on Google in 2020.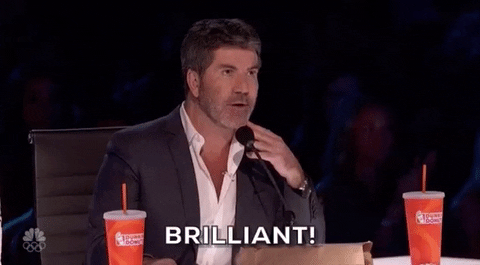 Some other blogs of this month include:

Facebook Ads For E-Commerce: Top 10 Tips To Boost Your Sales

Facebook Ad Policies 2020: Why Do My Ads Keep Getting Rejected?
July
It's already the 7th month of the year, half of the year is over. So we thought of sharing our experience with Facebook Algorithm with an article- How Does The Facebook Algorithm Work In 2020?
For the shoppers, who are shifting their business to online, we came up with a blog showing how to set up your own Facebook shop? After that we shared a post showing how you can utilize Facebook call to action for your business campaigns.
With many changes in the past a few months, Facebook also came with a few new features to add on. Based on that we delivered a post- What Are The New Facebook Features In 2020? And along with that we have also shared a post showing what Facebook Pixel is and how you can use it to generate better results on business.
And if you want to make more engagement on your Facebook ads, make sure to use emojis. Read this article- Everything You Need To Know About Emojis For Facebook Ads, which has secured top position on Google.
Besides that we have also delivered some other articles-
August:
The very first blog we posted this month was- Top 10 Practices For Facebook Dynamic Product Ads. So that marketers can utilize it in the best possible way to gain more from their business. And after that, we have shown the new Facebook rules updates that marketers may miss while being too busy. Also to strengthen business we have delivered a blog – proven social media engagement strategies to boost business growth.
Other blogs of this month include:

Top 03 Mobile Advertising Platforms Used by the Digital Marketers

Top 5 Instagram Updates To Take Advantage This 2020

How Top Brands Are Leveraging Mobile Ads To Attract High-Quality Customers? How Can You Do It?
September
This month we shared a post- Top 8 Facebook Best Practices To Drive Audience Engagement In 2020. This blog has attracted quite a few views and engagement by spotting a possible on top pages of Google. In this blog, we have shown all the best possible ways to catch the attention of the audience through your Facebook ad campaigns. In the next post, we have shown how you can unlock your audience using the power of social media and analytic tools like PowerAdSpy. Coming next to that, we also shared a post showing Facebook best practices that drive better social media engagement. Considering the target audience engagement, these articles delivered some useful information to the marketers who are new to Facebook advertising.
Other posted blogs of this month:

Bing Ads vs Google Ads: Where should you invest your Money?  
October
Now it's already October, and the holiday season is coming near. So we shared a blog- Facebook Ad Campaigns: The Holiday Guide.  In the next blog, we have shown how to look out for the most profitable campaigns using Facebook intelligent search. This article has pulled quite an engagement within top ranks in Google.
For the advertisers, who have been looking to verify their Facebook business page, we have delivered an ultimate guide-how To Verify Facebook Page?
Now the VR technology can also be utilized in marketing. On Instagram and Facebook, there are ads using augmented reality, which makes them more engaging for viewers. We have also delivered a blog- How Is Virtual Reality Marketing Affecting the Consumer-Brand Interaction showing how brands are connecting with consumers using virtual reality.
Next, we delivered a blog showing pros and cons of the Dropshipping business. Along with that, we also shared a post – Facebook Campaign Objectives: Which One Should I Choose? Based on the objective of your campaign -(Awareness, Consideration, and Conversation), there you have the option to choose, and accordingly, you can obtain favorable results in your business.
This month we also published this article 03 Alternatives for Turbo Ad Finder Extension, which got quite an appreciation and spotted it's space on the top SERP.
Some other blogs of this month include:
November
The first post of November month was- Facebook Intelligent Search:09 Tips And Tricks showing how Facebook tools and features can be utilized to find the most effective campaigns. We are happy to tell you that this blog reached the top 5 position in the search engine result page.
This month has shown the arrival of the festive season incoming. Starting with the festive season of lights, we have delivered a blog showing mobile advertising strategies to employ for Diwali campaigns, which has got quite an appreciation for audience by securing the top position on SERP. Along the way, we have also delivered a post dedicated to the amazing Facebook AR ads that you must try.
We also shared a post showing the best marketing tools you can utilize for using Facebook for business in the best possible way. So that you can claim better conversions for your business. For better conversion, you must also check out the post Facebook Retargeting: Best practices for 2021. 
In the next blog we have discussed the frequency of Facebook ads. There you can understand how to maintain a perfect frequency of your Facebook ads in minutes.
December
We have come to the last month of this year. This month we have started with a post- How To Use Facebook Groups For Marketing Your Business? In the second blog of this month we have shown a complete guide to Facebook competitors analytic tools.
The year can't end without a festive Christmas post. Check this:
7 Fun & Festive Holiday Marketing Ideas To Try This Year
Besides some other blogs of this month:

Facebook Affiliate Marketing: Here's What You Need To Know

The Facebook Pixel| 06 Ways To Improve Your Facebook Marketing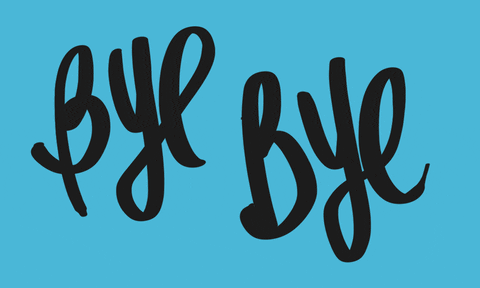 So, what's your thought after going through this year in review! We have always tried to come up with our best posts for you guys. Would be glad to know which post you like the most? And also tell us about what's your expectations from  us. So that we can live up to the mark with our new posts in the upcoming year 2021. Mention your thoughts in the comments section given below.