Boom Your Black Friday Sales With These Facebook Marketing Tips
As we head into November, it is high time you start thinking about your black Friday sales. You need to develop one of the best holiday marketing campaigns for your brand or product.
Click Here To Listen To The Podcast:
Some people think that black Friday marketing is a one day deal, but that's not the case, not by a longshot. Marketing on Black Friday, at minimum, is a whole week event. The reason behind this is that people start searching for deals on their mobile or laptops long before judgment day(27th Nov).
You need to make plans and mark your calendars long before the actual date. Take your time to plan the ads with promos and content by creating a timeline on the calendar to see when and how you can make the most of your holiday marketing campaign.
Why Facebook?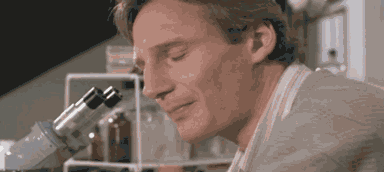 Facebook, as you know, is the biggest platform in the world currently to showcase your product. And now it is not a single platform; there is Instagram and Facebook Messenger as well; if you take into account their combined user base, the number skyrockets to a whole new level.
And if you have noticed Facebook, it has silently pushed to merge their two main platforms – Facebook and Instagram. You must have noticed that they have updated both the Facebook and Instagram messaging system. Obviously, they are not going to completely combine both the platforms, but these changes are worth noting.
All these points make Facebook the ideal platform to market your product or brands. Now, let's get down to the marketing tips.
Facebook Marketing Tips:
1. Mark You Calendars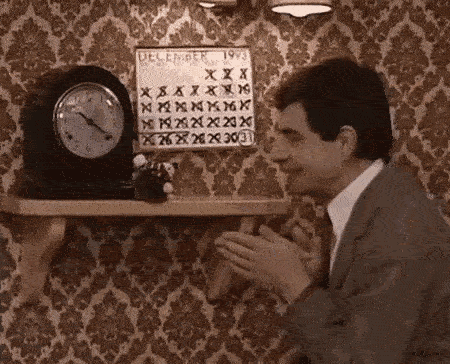 The key to nailing down the Black Friday sales is perfect timing, and one easy way to ensure that you are starting your marketing on time is to mark the calendars early on.
Take time to get the lay of the market as it is an ever-changing land. Plan your promotions in advance and create ads that are more likely to resonate with the current mindset of your target audiences. You can also take the help of your competitor's ads and see how they are targeting their audiences. This will give you great insights on how to design your marketing strategy.
One of the easiest ways to do this is to use an ad spy tool. Spy tool lets you see how your competitors' ads are performing in the market, which strategies they have implemented, which people they have targeted, etc. It specializes in gathering marketing data of different brands.
There are many tools out there in the market which can spy on your competitor's ads, but it is not easy to pick the best one. Therefore, I have picked the top three ad spy tools for you – PowerAdSpy, AdSector, AdPlexity.
Each of these three ad spy tools is perfect for spying on your competitors. But if you are looking for a spy tool that is not complicated to use and has a great database standpoint, I'll suggest PowerAdSpy.
PowerAdSpy is a great ad spy tool as it has a clean interface that bodes well with beginners, plus its huge ad database provides access to millions of competitor's Facebook ads with a single click. The tool also has a customized search with the help of which you can search for ads based on custom parameters.
I actively use this platform to see how my competitors are targeting their audience on Facebook, and it provides me with all the information based on different search filters, right on the dashboard. The best thing I like about this software is how it is to use; everything is right there on the dashboard; nothing is too complicated or hidden behind several options. 
PowerAdSpy also has a free trial option of 10 days. You can try this tool and test its features and then make the decision to buy it.
To get you started, we are offering huge discounts on all of our annual plans. Flat, 50% off on any PowerAdSpy annual subscription you purchase on Black Friday and Cyber Monday. 
Claim Your

Black Friday

Discount Now:
2. Find Your People
The second tip is to find your people, and by your people, I mean the audiences who are interested in your products and offers you have associated with them. There are different types of audiences; the first one is the Core Audiences. In this category, you distinguish people based on their age, location, or any other preferences.
The second one is lookalike audiences. In this, you have to target the people who are similar to your customers. You can take the help of Facebook; it'll help you target all the potential people. And the last one is Custom Audiences. These are those people who have shown interest in your products or brand but didn't convert to customers.
You can retarget these people with the help of data you gathered when they visited your profile the last time. And you can reach all three of these category people with the help of Facebook. The only thing you have to keep in mind that, you don't wanna come out too strong in your ad campaign. You simply need to target those people only who have a much better probability of clicking on your ads and actually purchasing your products.
Also Read,
Facebook Ad Rules Updated You Might Have Missed
Top 10 Practices For Facebook Dynamic Product Ads
How can you use a Facebook call to action for your Business?
3. Mobile
Mobile traffic has exceeded desktop traffic, and I am sure most of you guys already know that. The main reason for this shift is the adoption of personalized mobile. Everybody nowadays owns smartphones, even the kids, therefore you can calculate the reach of mobile devices as compared to desktops.
Engage people on their smartphone, post ads on the story so that they land on your ad while scrolling stories, and click on it. From here, provide them with a virtual guide that can guide them throughout your online store easily. And last but not least, don't forget to provide your users with coupons or gift vouchers after they have checked out.
The coupons and vouchers will act as an incentive and will build trust among your customers, plus it will also act as an automated MLM. Automated MLM, for those who don't know, is a marketing chain created automatically by the users/customers based on their good experience with your or your brand. 
Let me explain this with an example, suppose a person named X bought a product named A from your online store, and you awarded him with a 30% off coupon on the next purchase. This person X will tell his close friend(s) or family member about the great offer he received after buying goods from your website. This is called Automated MLM.
4. Lit Up Your Ads
If you have not already created custom ads just for holidays, then it is high time that you get started. Holiday specific ads with custom offers are crucial to the success of your holiday ad campaign.
Facebook is, as you know, a platform where photos, GIFs, and videos work much better as compared to the texts. Therefore it is better for you to target people using either a photo or video to catch your audience's attention instantly. Here are a few ad examples:
These ads may seem different to you visually, but if you analyze them carefully, you'll find these elements common in them:
Clear preposition. 
CTA.
Sense of urgency.
Limited time offer.
Captivating visuals.
Thus, if you create an ad with all these points in mind, you'll have no problem generating huge leads and engagement.
5. Be Wolf Amongst The Flock Of Sheep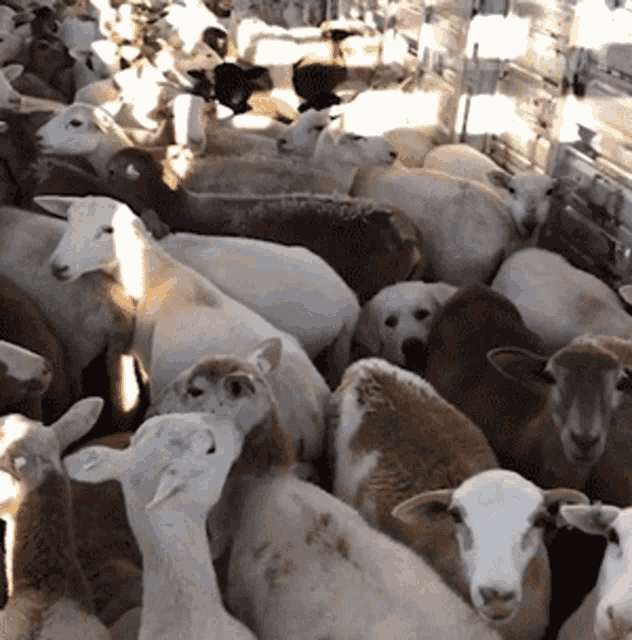 There are thousands of ads that a person sees while scrolling their Facebook feed, so it is highly unlikely that a regular ad will suffice here. You have to think outside the box and post an ad that stands out completely from others.
For example, suppose you are selling a smartwatch with great offers; now, instead of creating an ad like the one I showed above, what you can do is create an informative ad that invites people to be a part of an event while giving them some information.
Like the image above:
Describe a little about smartwatch (your product).
Add a link to your website to a lander page where the user will be greeted with a beautiful yet captivating image of the product you are showcasing (if you want, you can add an offer sticker in this pic as well).
And then tell them about the problems that people know but need to be reminded of with some text and images.
At last, add a buy now button with the exciting offer(s) that you are providing. 
These simple four steps will help you stand out in the crowd. People take notice of your ads, and you'll generate more leads as compared to others.
6. Retargeting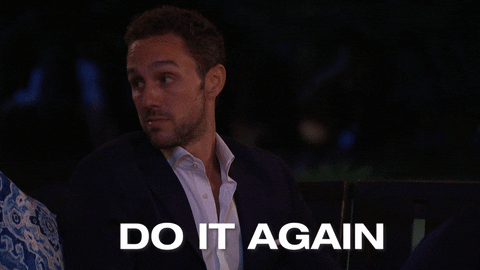 Retargeting is the most effective marketing technique in the holidays to target the people who bounced from your website without purchasing anything. You have put a lot of effort into creating and designing your holiday ad campaigns. Therefore, you need to make sure that all your and your team's hard work doesn't go to waste.
You can follow these tips to target your lost traffic perfectly: 
Show ads of the products which your audience(s) added to their cart but didn't buy. You can also create different offers or coupons for such audiences.
Analyze the reason why they didn't follow through with the purchase and then carefully design an ad to break/overcome that hesitation.
Show notifications to the users and encourage them to make the purchase by offering them additional discounts. 
Offer free premium membership or free delivery with a sense of urgency(like offers expire in 6 or 12 hrs).
Conclusion
Well, it seems to me that we have reached the conclusion of our black Friday sales tips.
Start planning your marketing campaign now, as there is not much time, you need to start early with the holiday offers, as I mentioned above. Remember to mark your calendar with all the important dates, find the correct people for your ads and products, focus more on the mobile platforms, stand out in the crowd by thinking out of the box, and, last but not least, don't forget to retarget people.
If you folks have any doubts or questions regarding the tips, feel free to mention them in the comment box below. We at PowerAdSpy, love helping others to grow their business and maximize their social media campaign results.
Have a safe and happy holiday season! Don't forget to wear your mask if you are going out! All the best!
Thank You for reading my blog!