Get The Powerful Spying Tool To Seize Your Competitor's Marketing Strategies:
Do you want to know? What are the key factors to setting yourself apart from your competitors and achieving your business objectives? The answer is simple. It's about knowing what your competitors are trying to do.
And how can you do that? With the help of the best ad Spy tool!
Digital marketing is one of the most prominent marketing channels for every marketer. Do you know why? The whole world is shopping, subscribing, starting conversations, and researching brands digitally. And the social media platform holds a lot of potential for businesses with large audiences waiting to engage. 
If you want to start and nurture a conversation with your prospects, you need to promote it by posting your content on different platforms.
Advertising campaigns are a crucial part of growing any business and achieving its long-term goals. Also, creating a solid marketing strategy takes a lot of effort and time. One of the best ways to come up with an unbeatable strategy is to implement competitor ads analysis or spy on your competitors through their posted ads.
Hit The Play Button to Listen to This Article:
Why Use Ads Spy Tools?
It is no secret that the ad landscape is becoming more competitive and will continue to grow. All brands try to increase their conversion rate, but not all achieve their goals. Getting the attention of your target audience is difficult for new or small businesses. And most of the reasons are low budget or weak strategy of advertising campaigns.
And the best way to learn about your industry and target audience is to observe and analyze your competitors' strategies. It should be part of our competitor analysis. It helps us know what works in our industry and what is not. Also, what is missing in the current strategy that needs to be addressed? It also provides insight into competitor weaknesses.
With that in mind, running ads that resonate with your audience takes a lot of planning. Unless, you have the best ad spy tool that shows what's already working for other companies in your industry/niche.
This is the best ad spy tool available in the market, free and paid. You are free to choose one of them. But before we move further, do you know what your competitors are doing to achieve their goals? Let's have a look;
How To Spy Competitor Ads To Grow Followers On All Platforms: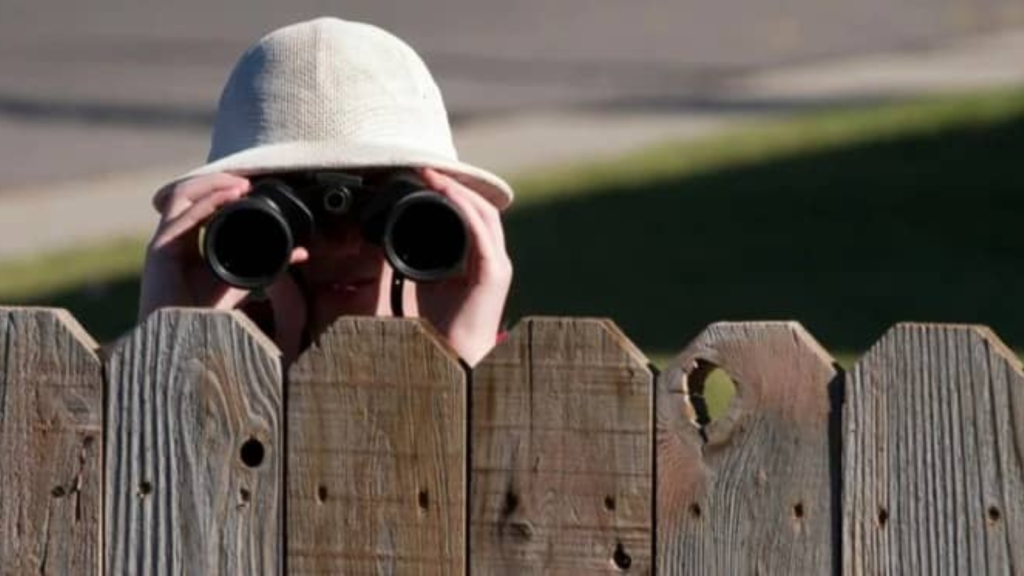 Spying ads help you figure out the strengths and weaknesses of your marketing strategy and your competitors' part of an effective ad campaign. Let us look at some tips;
Competitive analysis is a technique for finding and researching competitor marketing campaigns to know their strategies, predict product launches, and get creative ideas for future campaigns.

It helps you identify the strengths your competitors are highlighting in their ads. This way, you will get a chance to look at the offer from a different perspective.
Next, you need to find your competitors' native ads. As you work with different clients on a variety of projects, so spend time researching native advertising from other companies in our industry before formulating an advertising strategy for a new client. You can take this step to understand what you can add to make ad campaigns stand out and how aggressively competitor is advertising their products on each channel. 
Identify your competitor targeting options. Many companies have thousands of likes on Facebook and followers on Twitter. Do you mean they have a lot of visitors and customers? Not necessarily. It often means you spend a lot of time building your presence on social media platforms. Knowing the popularity of your competitors requires more reliable data on the correct platforms. Here, the FB spy tool can help you to get a hundred percent reliable data about your competitor in a few seconds. And one of the

best spy tools for Facebook ads

is PowerAdSpy

which will allow you to search for the niche-based result.
Do you know how competitors acquire new audiences? They use AdWord campaigns, even Google itself. If you do not believe it, check out the results on Google AdWords. Get an idea of what keywords your competitor uses for search engine advertising. It can help you estimate costs and find cheaper niche keywords. You will also analyze how your competitors are positioning themselves in the market. The powerful Google ads spy tool

you can use to spy on your competitor AdWords is

PowerAdSpy

to get an overview of the keywords they are using, their main competitors, and their landing pages.
The Best Spy Tools For Affiliate Marketing:
These are the five best ad spy tools to help you grow your business.
PowerAdSpy: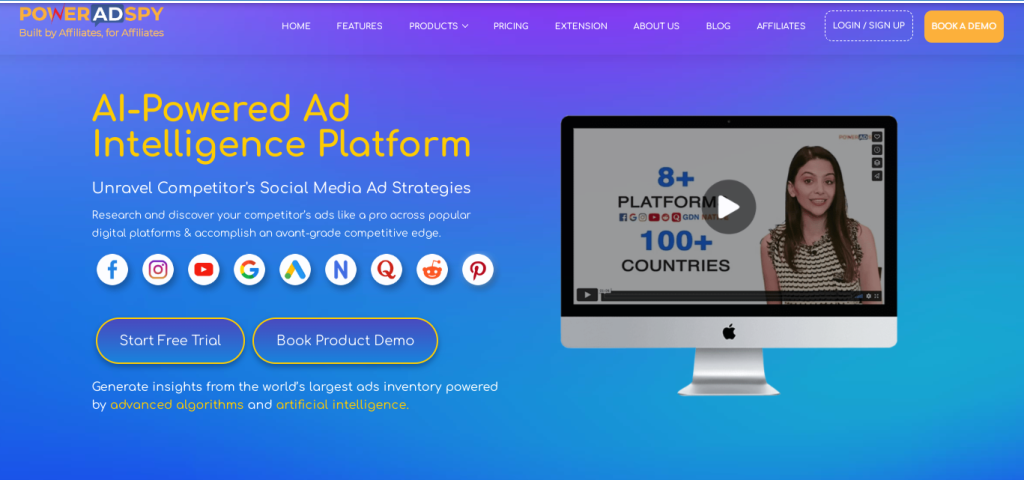 PowerAdSpy is the largest or most popular ad spy tool on our list. And it is developed by affiliates for affiliates as one of the best spy tools for affiliate marketers. 
You can spy on your competitors' ad campaigns through nine platforms, depending on the plan you subscribe including Facebook, Instagram, Google Ads, YouTube, Reddit, Quora, Native Ads, GDN (Google Display Network), and Pinterest.
Let us go through some PowerAdSpy Features:
Huge ad data.

Search with keywords.

Filter by Ad-positions.

Crystal Clear Visibility.

Engagement-oriented details.

Bookmark Ads.

Search Through Algorithm.

Call to Action.
AdPlexity:
Adplexity is one of the popular and best ad spy tools for marketers to run successful campaigns. It helps you download landing pages with dependencies, so you don't have to start from scratch to generate your landing pages. Adplexity is available for everyone on mobile and desktop platforms. 
AdPlexity Features:
Filters by Keywords.

Affiliate Network And Tracking.

Download The Landing Pages.

Trending Ad & Targeted Devices.

Competitors' ad Campaigns.
BigSpy:
BigSpy is a web-based ad spying tool that helps businesses and individuals find creative inspiration for their reddit marketing campaigns. The platform contains a database of different ads that allow teams to browse ads using filters. You can use it as an Instagram, Twitter, and YouTube ads spy tool.
BigSpy Features:
Extensive Database.

Chrome Extension.

Latest Ads.

Unlimited Ads.

Customer Support.
AdEspresso:
AdEspresso is a SaaS tool that allows you to create, optimize, and analyze ads with ease through the FB spy tool. This tool helps businesses determine user engagement with the various ads they see. 
 AdEspresso Features:
Automatic Page Post.

Dynamic Ads.

Automatic Optimization.

Automated PDF Reporting.

Advertising campaigns.
Anstrex:
Anstrex is one of the best spy tools for dropshipping products and marketing strategies. Seeing what works for your competitors allows you to quickly adjust their strategy and see how it works for your e-commerce and dropshipping business.
Anstrex Features:
Multiple Filters.

Boolean Search Function.

Landing Page Ripper and Editor.

Comprehensive Campaign Analytics.

Keyword-Based Searches.
Final Verdict For Best Ad Spy Tool:
You don't need a big budget or a large team to be a clever marketer. You should be aware of accessible resources that are available to make your work easy. With these inexpensive or best ad spy tools, you'll be ready to create high-quality content and data-driven campaigns to attract new prospects.