How To Add More Value To Your Instagram Engagement Metrics?
When you take your business to social media platforms, it is necessary to keep a check on the performance of your marketing strategies. It is significant to know if your initiatives on the site are working well for your business. And it is similar to Instagram as well. After being one of the trendiest social networking sites, it provides room for users to figure out their best advertising strategies.
Now, talking about Instagram engagement metrics, we need to know where we can get started to dig out more information. It is always advisable to look up the necessary Instagram analytics to get started. Also, before beginning with it, answer all your whys. Hence, you can have a better understanding of the engagement metrics.
Hit The Play Button To Listen This Podcast:
If you consider the Instagram analytics for your advertising strategies, target the correct audience interested in your niche, enhance your content while posting, and undoubtedly outstretch your business to more users.
Now, without any more delay, let us dig right into the top Instagram engagement metrics and hunt for more information to grow on the platform.
Instagram Engagement Metrics
If you are among the businesses that manage their Instagram profiles without ever thinking about the metrics, we advise you to stop doing that. Yes, it will simply leave you at a point where you will get stuck at understanding the reason behind fewer results of your complete efforts.
The efforts you put in your marketing strategies are the one which will help you achieve your desired goals. If it is so, do not simply keep using the tactics. Keep measuring your key performance indicators to know if they are working for your company and bringing in results on Instagram.
So, while acknowledging the whys, you must also count on your Instagram engagement metrics.
To understand your Instagram analytics ask yourself these questions regarding your Instagram business page.
Who are your target audiences?
At which time exactly are your followers most active on the platform?
Which type of advertising content is preferred by your audience?
So getting insights into how your advertisements and posts are performing on the platform is necessary to upgrade them and drive precise results. Otherwise, you are simply operating in the dark.
Also, it is not a daunting task to measure your metrics, but yes, it can take time to get your hands on the perfect analytics for your business.
All the companies having their business on Instagram have multiple goals. Some look forward to having an enormous follower count, while others prepare themselves to have great conversions. So, essentially, the importance of each Instagram metric will vary from one user to another.
Are you again stuck with the same question? Where to get started? First, set clear goals, ask yourself what results you wish to see on the page, and work accordingly. Hence, it will help you dig out the metrics that are relevant to you and also makes monitoring pretty uncomplicated.
Once you begin with the process, you will understand which type of advertising content helps you fulfill your objectives. Also, you will have a better idea of keeping building new approaches to level up your business in the future.
Access Instagram Engagement Analytics
The analytics are only open to Instagram business accounts. So, we recommend companies build their creator profiles as soon as possible on the site.
So, once you get done with your business profile, you can effortlessly access the Instagram metrics via the Insights option available in the application.
To get started, click on the menu option available at the top right corner of the Instagram profile. Then, tap on the Insights option. The Insights tab shows the metrics or analytics of your Instagram business page.
When you reach the Insights page, you can view numerous analytics for your posts, Stories, IGTV, and demographics.
Remember, if you do not already have a business profile, the tool will show you insights into posts published after switching to a creator account. So, if you have your business account from the first, you can check out the metrics of each post you shared.
Scale Your Efforts With These Instagram Engagement Metrics
We have already discussed Instagram engagement metrics and how you can access them. But still, if you are a little confused about the analytics, we have got you covered. Here are a few Instagram metrics that can help you understand the need for it and where you can find it. Also, it will help you build audience engagement and traffic on your posts.
Instagram User Engagement And Traffic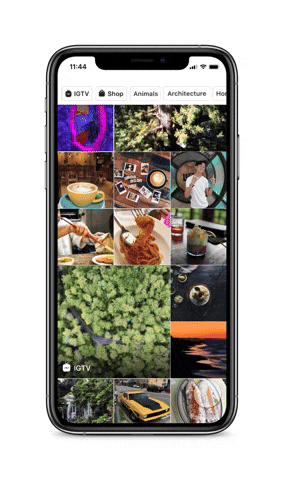 The engagement metrics are about the likes, shares, comments you receive on your content from your followers. Now, it is true that you must not compare your results with the one that acquires millions of followers. But that does not mean there is no competition.
The profiles with millions of followers will receive more engagement on the posts than yours if you have some thousand followers. But that is where you must count on your performance.
You need to evaluate the engagement on your posts to know if your advertising strategies are working for your company the way you wanted them to proffer on the site.
So, to calculate the exact percentage of your Instagram engagement, follow this formula:
Instagram user engagement/ Total no. of followers*100= Total engagement rate
You can calculate the engagement rate for each new strategy to apply for your advertisements on the platform and check which type of content gets preferred by your followers.
Instagram Stories Engagement Metrics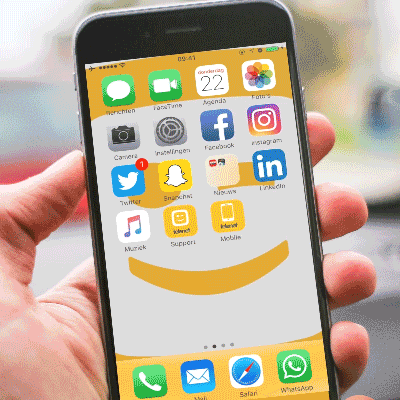 Instagram Stories have been one of the best ways to put up ads or remind the users about the upcoming events since its launch. You can have multiple dimensions of your posts, and the disappearing nature of the Stories even makes it more interesting. If your followers get interested in your niche honestly, they would never want to miss out on your Story updates.
The Instagram Story metrics you should follow are the replies you receive, Story taps, exits, and reactions. It will give you an overall idea of the type of content the Story viewers wish to see on your profile.
Instagram Comments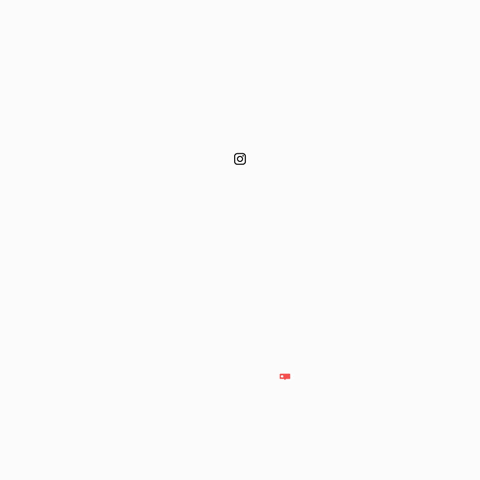 While evaluating your Instagram engagement metrics, remember the enormous difference between the no. of likes and comments you receive. Acquiring more likes on a post is more comfortable than getting a comment for the same. When you are calculating the likes, you might feel there is enough engagement. But the comments make it more evident that the content gets preferred by your audience.
The positive and negative comments on your advertisements let you know if the users like the content. Again, it also shows the number of loyal audiences you have who can be your potential customers in the future.
The comment section is also a great place to interact and connect with your audience. so, answer the queries raised by your followers in the comment box to leave a powerful impact.
Instagram Hashtags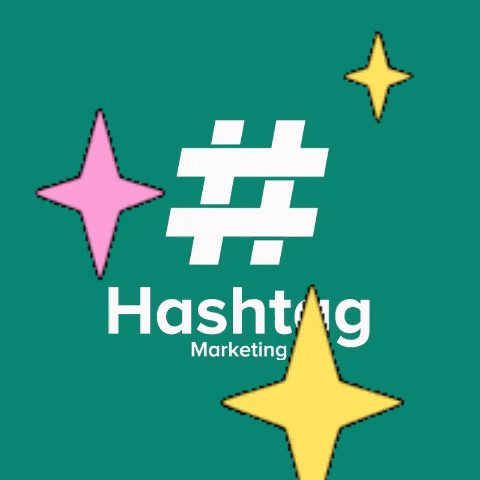 The hashtag is an influential Instagram metric that the businesses on the platform must count on. It is the best way to make your content stretch to more users. The reason is when you use appropriate hashtags following your niche, your ads will show up at the top of the page. Now, it is the most convenient way to invite more people to check out your content.
Hashtags also play an important role in searching posts for a particular niche. So, when users are up on the platform to check out something trendy, your ads can be the ones showing on top and grabbing the attention to check out your entire profile.
Also, the users can add up to 30 hashtags in each post, so make sure you use the relevant one to reach out to the precise network of the target audience.
Audience Reach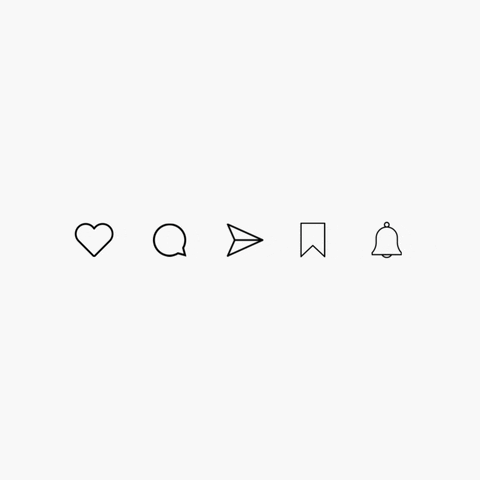 Audience Reach and impressions are pretty similar metrics, but there is a thin line of difference between them both. Audience reach is more about how many users view your content, but impression speaks about the audience to whom it got displayed, but they did not generate any lead.
PowerAdSpy- The Best Ad Intelligence Tool
Apart from calculating your Instagram engagement metrics, another essential strategy can keep you at the top of your competitors. And it is advertising. Yes, when you are promoting your products and services on any social media platform, you cannot simply keep posting similar ads over and over again.
You have to come up with new and trendy ideas. Your ads must stand out from others and must speak for your brand itself. It has to be the most appealing advertisement of your niche to grab audience attention. Again, the ad must display your top-selling product and the goods that interest the users.
Managing all of them together might sound a little challenging, but it is not the same with an ad intelligence tool.
PowerAdSpy is an advertisement management tool that can be your best social media advertising buddy. The software works safely and organically for multiple social networking sites and helps you create winning ads of all times.
The tool provides room for the users to search relevant ads according to the specific keywords and niche. You can effortlessly filter out your search and narrow down the options shown to you to get your hands on the best ads possible. Again, PowerAdSpy lets you bookmark the advertisements that you like and interpret them later.
When you can check the most trending ads of the similar niche of recent times, nothing can stop you from creating and sharing the best ads on your profile.
Steps To Search Ads On PowerAdSpy
Step-1: To get started with the steps and move to the PowerAdSpy dashboard, Click on the link below: https://poweradspy.com/
Step-2: In the top right corner of the PowerAdSpy dashboard, tap on the Login/Sign Up option
Step-3: Fill the Username/Email and Password in the box
Step-4: Tap on the Login to move to the PowerAdSpy Dashboard
Step-5: Towards the left-hand side of the PowerAdSpy dashboard, you can see the social media platforms from where you can search for advertisements.
So, you get to choose from the following social networking sites:
Facebook Ads
Instagram Ads
YouTube Ads
Google Ads
GDN Ads
Native Ads
Reddit Ads
Quora Ads
Step-6: The search bar is present at the top of the page. Consider the relevant keywords in the box to showcase the advertisements.
Step-7: Improve your search experience by filtering the advertisements according to your terms. You can select the options suitably to customize your search.
Search By:
Text In Image- Specify the relevant text that you want to see in the ads and obtain the results in no time.
Brand In Image- Remember the brand logo and explore relevant advertisements of your niche.
Object In Image- Consider any distinct object and seek advertisements having similar elements in them.
Celebrity In Image- Specify the name of your favorite celebrity and separate the particular ads.
Sort By:
Likes- Define the range of minimum to the maximum amount of likes and analyze the results.
Comments- If you want to explore the advertisements with the most comments, mention the range and have a look at the results
Shares- Receive the most shared advertisements of a particular niche conveniently by specifying the required range.
Filters:
Call To Action- Pick out the call-to-action buttons from the list to narrow your hunt for the relevant ads.
Search Ads By Country- Determine the precise location from where you want to perceive your competitor's ads
Ad Type- Choose either you want to view image or video advertisements
Ad Position- Select whether you want to see News Feed or Side Column advertisements
Lander Properties:
ECommerce Platform- Set the correct eCommerce platform from which you require to compare the advertisements
Funnel- Select between ClickFunnel, Lead Pages, or Any Funnel of ads.
Marketing Platform- Customize your user search experience, filter out your relevant marketing platform from the dropdown menu.
Source- Determine the source of the advertisements. You get to pick from Desktop, Android, iOS, or All.
Check Out Our Latest Posts:

07 Highly Effective Strategies To Get More Customers For Your Start-Up
Use Facebook Marketing API To Unlock 1000s of Hidden Interests
New To Facebook Gaming Live Streams? Here's What You Need To Know
Get Started With Measuring Instagram Engagement Metrics Today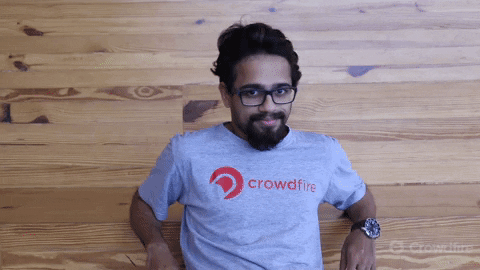 We have shared a collection of Instagram analytics that are important for your business on the platform. So, if you keep these metrics handy, you can measure them for business growth and building your brand recognition. Again, with PowerAdSpy, you can rest assured that you can always create winning advertisements and maintain audience engagement and traffic on your posts.
So, keeping all the metrics in consideration, take complete advantage of PowerAdSpy today! Start your free trial effortlessly by clicking here:
I hope the article helped you know about the Instagram engagement metrics. Is there something that we can incorporate? Please drop your thoughts in the comments below. I would love to hear from you!