Use PowerAdSpy to Analyze Instagram Accounts
We all know that Facebook is a platform that creates tremendous engagement. But apart from that, Instagram is also one of the most widespread social media platforms for users these days.
Hit The Play Button To Listen This Podcast:
The audience looks up to Instagram to check out the latest trends. It even gets utilised in sharing and posting pictures, videos in feeds and stories, again it also supports the user with a facility of messaging.
No doubt Instagram is a vast social media platform to implement these activities for entertainment and even business. It is because Instagram to a great extent supports a lot of remarkable features which includes beautiful filters. But, sadly, some people out of the audience use this platform offhandedly.
Are you questioning how to spy your Instagram profile or say how to track Instagram direct messages? If yes, then do not worry because we have acquired the best social media spy tool for you.
In this day and age, there are millions of Instagram spying applications or say social media spy tools that you can use to track the activities on someone's Instagram profile, and the best among them is PowerAdSpy.
Are you interested in knowing more regarding this ad spy tool? If yes, then keep on reading this blog. But before entering into that, let us at first discover what specifically an Instagram spy is.
Instagram Spy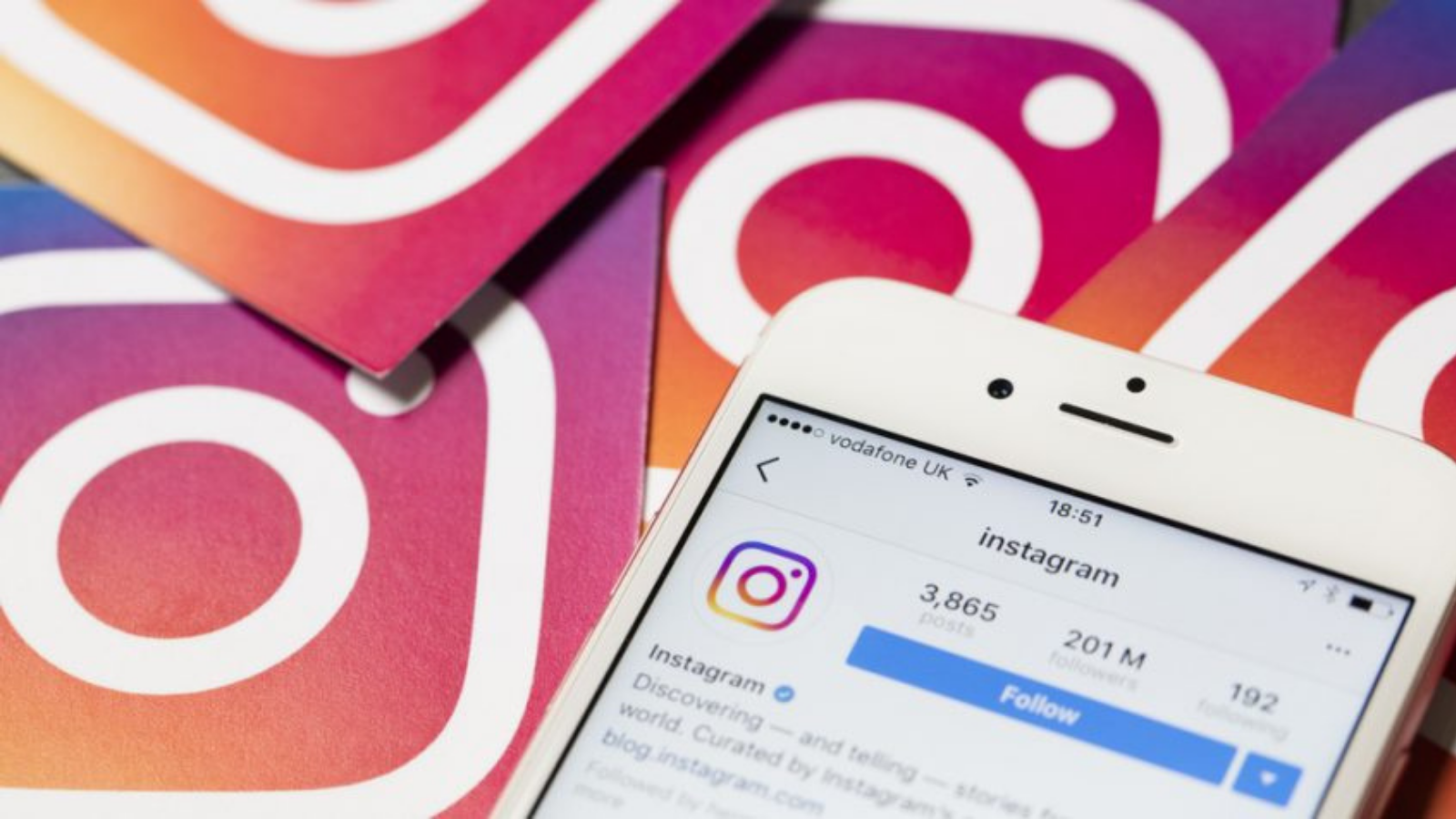 A user can spy on someone's Instagram profile for different purposes. If the user is a parent, then they can spy on their kids Instagram page. By spying on their Instagram profiles, they can keep track of all their children activities on Instagram. They can check out all the DMs, and keep an eye on all the posts, stories and even see how much engagement they receive.
Furthermore, if you wish, you can keep track of all the details regarding the followers of that particular profile. You can also see which are the accounts that are getting followed by the user. You can observe all the posts and stories that include pictures and videos shared on Instagram and their feeds.
What is an Instagram Spy Application?
As the name suggests, an Instagram spy application is a spying tool to which the users can reach out if they get interested in keeping track and controlling some other users activities, followers engagements and posts on Instagram. With an Instagram spy application, every other user will be capable of entering another user's Instagram profile externally without them, recognising the activities remotely.
Maximum Instagram spy applications are agreeable with both Android and IOS devices. With such spying applications, you will be capable of spying messages on Instagram, including the content that they share. It must include the pictures, links and videos. Additionally, the Instagram spy applications can also help in keeping a check on the engagement on a post. It helps in checking out the likes, comments and shares on the posted pictures or videos.
How To Spy on Instagram Accounts?
1. Determine the Best Instagram Spy Application
Before you can commence keeping track of someone's Instagram profile, the first thing you will require to check out is for a safe and secure spying application.
Next thing that you will also require is to determine whether you are looking forward to opting for a free or chargeable subscription to that application. Habitually, you will acquire more diverse and superior features from a paid spying application.
Nevertheless, if you are into a fixed budget for such an application, then you will definitely want to go for a cost-effective app. And in this place, we can introduce you to one of the best tools for spying on your competitor's activities on Instagram that is PowerAdSpy.
Spying on Instagram Using PowerAdSpy
PowerAdSpy is an advertisement management tool that will help you search and identify ads according to your keyword. The tool displays your advertisements for your competitors so that you can bookmark the advertisements that you prefer.
The tool facilitates the users to check out ads on social media platforms such as Facebook, Instagram, Google and YouTube. It works safely and organically for all the platforms.
It is one of the best Facebook competitor analysis tools which will ease the process of inspecting on your competitors.
Features
Introducing Elasticsearch
You can now search for ads using PowerAdSpy 10x times faster. PowerAdSpy Elasticsearch is an open-source full-text search engine. You can store and search for data in real-time. The quest time in Elasticsearch is considerably faster than SQL. You can also search for a phrase, and PowerAdSpy will provide you the results within a fraction of seconds.
Just imagine the speed! You do not have to wait even for a microsecond. Results will be shown to you the moment you hit the search button.
The Super Advanced Ad Filtering Process
PowerAdSpy can filter ads like no other tool. This tool offers some exceptional filters to uncover ads such as Ad position, CTA, language, country, Ad type, age, etc. It helps you in improving your business ad strategies by gathering the most appropriate data.
Get Access to Over 6 million ads from over 15 countries.
Can you believe that PowerAdSpy can dig out the most relevant ads from over 15 countries? Yes, it is true. Also, the database of this fantastic tool is expanding daily. Within a few seconds, you can get in touch with the latest running ads in the industry.
Powerful Search Process
PowerAdSpy helps to find ads related to your business niche. There are three different filters which you can use to sort the advertisements – by Keywords, Domain, and Advertisers.
Also, you can search them according to the date, time, comments, likes. You can select the custom date range like for example – last 7 days or last month and can get the results accordingly. Real-time visibility is another feature offered by this tool.
Daily Database Update
Daily PowerAdSpy database is updated. The high-end experts keep stats such as ( likes, shares, comments, target profile, age, country, etc. ) updated every single day. The users will have access to the latest ad information.
View Ads Based On Last Seen
PowerAdSpy works smartly. Whichever ad you see last on any particular platforms, PowerAdSpy will update its database accordingly.
Lander Text
Now you can search for keywords based on the Html page. As each website has their Html page in which they stuff specific keywords. PowerAdSpy stores the complete Html page to its database. Users can search for keywords, and PowerAdSpy will display the results accordingly.
Tame Your Facebook Ads With Its Bookmarking Feature
Suppose you like one ad, and you wanted to keep it for future use. Rather than searching the same ad again and again, you can bookmark that particular ad right at that specific moment. This feature saves you time as well as effort.
Next Level Data Analytics
You can have the detailed analytics of every ad you see on the PowerAdSpy dashboard. You can view its ad reach, social media engagement, and latest trends all in one single place. This tool has got a microscopic understanding of the ads present in all the major platforms.
Ad Search Customization
One of the most fabulous things about this tool is- you can search as many ads you want to. There is no limit. You can grab access to millions of ads and can use them for developing your marketing strategy.
2. Install the Spy Application
Now coming down to the process of implementing it into the system, it will vary banking on the spying application that you prefer and the device on which you are intending to spy.
Spying on an Android device is somewhat more comfortable as compared to an IOS device. The reason is at first you will have to get into the system to start spying on the activities.
Generally, the method uses the process of signing in, then entering the typing product key or the license code, and some more added steps.
3. Monitor the Activities on Instagram through Spying Application
After establishing the spying application to the system, all the information related to the activities of the profile will get received and conveyed to your account on the application to observe whenever required.
You do not have to bother, +as most of the spying applications are convenient for the audience to use. That's it. The spying application will allow you to obtain detailed information efficiently from any of your devices.
Check Out Our Related Posts:

Top 5 Instagram Updates To Take Advantage This 2020
05 Sneaky Ways To Spy Competitors Facebook Ads
07 Tools To Spy On Competitors Facebook Ads In 2021 and Beyond

Final Words
In this process, you can effortlessly spy on someone's Instagram profile. It just requires taking into account some simple steps. Implementing an Instagram spy application will definitely work for you. The approach that we have discussed is reliable and provides detailed information.
I hope the article helped you know about the Instagram spy. Is there something that we can incorporate? Please drop your thoughts in the comments below. I would love to hear it from you!