Is Organic Reach On Facebook Really Dead?
From the past 5 or 6 years,  we have been hearing that organic reach on Facebook is declining. The algorithmic changes of Facebook are the real cause for that. Sooner or later marketers have realized this fact, and nowadays, you can also find most of them are investing in paid Facebook ads.
Last year, Facebook came with the new algorithm rules, which priorities the relatable content to the users' news-feed. Logically speaking, this decision has struck quite a blow to the visibility of brands on Facebook.
After these changes came into effect, it became difficult for marketers to gain organic engagement on their content. Doing some research, we came up with a few solutions using which you can enhance the organic reach of your content on Facebook. Here we go:

Tap On Play Button To Listen:
What Do You Understand By Organic Reach?
Facebook organic reach is a scale which shows the number of people that engage in your content without being paid. While there are many factors based on which content could have a better reach on Facebook. It depends on the popularity of the brands, frequency of posting, quality of content and other contributing factors which decided the organic rank of Facebook posts.
Reason For Decline Of Organic Reach:
It can be really frustrating for marketers to know the fact that their contents are not getting enough reach on Facebook. The things which are working earlier in their favor aren't working anymore. In fact, Facebook is the primary marketing channel for many marketers. Are you one of them?
Do you want to know the reason why such things are happening?
In the past, there have been many privacy-related scandals. To reins on such matter, Facebook reclaimed itself as a social channel more than a marketing platform. Obviously, this leads to reduce the visibility of the brands content on Facebook.
But in the meanwhile, Facebook isn't abolishing its space for the business brands. Actually, in the recent Facebook community summit event (Menlo Park, California), people who manage highly influential Facebook pages are invited. It shows that Facebook is planning to work with business-friendly groups. The monetization feature of Facebook is also a way to promote business-friendly groups.
According to Mr Brain Boland, there are two main reasons for the decline of organic reach on Facebook. The first reason is actually a simple fact that Facebook has such a large number of users on its platform and lots of content shared every hour. It's too much content to absorb by Facebook. As a result, the competition for survival of content in news-feed becomes quite hard.
Another reason is that Facebook is trying to show contents which are more relevant to users. It has a purpose to purge out the spams and show high-quality posts to users.
Also Read:
The Latest Facebook Updates You Need To Know About
Facebook Ad Costs: 7 Tips To Reduce CPC
Is Organic Reach Is Really Dying?
Just because of the small numbers you can't assume it to zero yet. Marketers still have high hopes for Facebook marketing. All the more, there is quite a growth in the competition. So it seems very obvious to have a little bit of fall in the engagement rate. However, Facebook still owns the largest property (Instagram and Whats-app) compare to other social media platform. Even with the slightest of hope, there is still a good chance that you can get a good organic reach for your content on Facebook.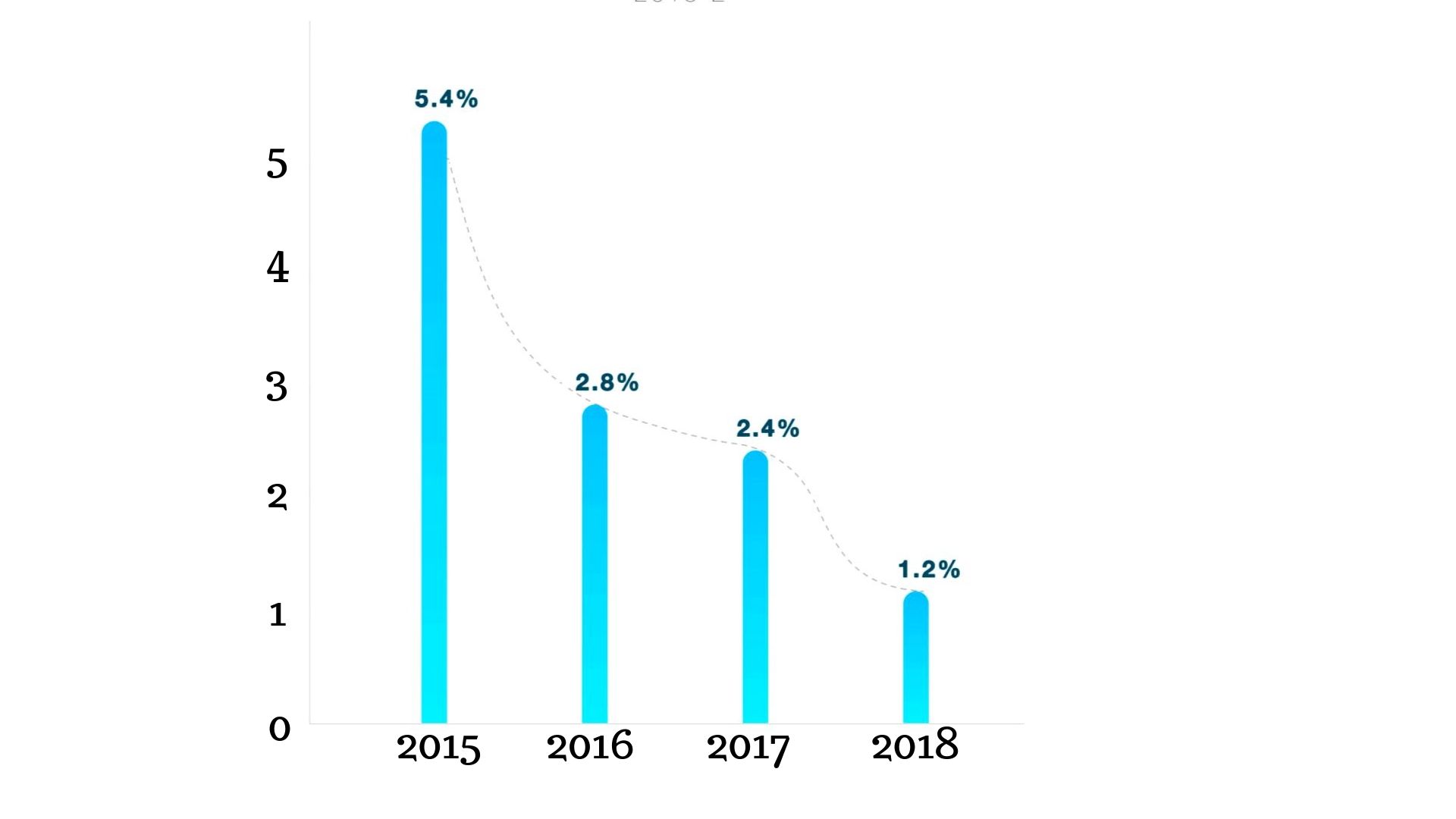 What's Working And What Isn't Working?
Indeed videos are currently trending content on Facebook. Based on the research conducted by Data-box, 52% of marketers think that they leverage more value through video marketing and the rest think opposite of that. Even though the result may seem like evenly split, but in the end, they found that more than 60% of marketers believe that videos are more engaging than images.
So it seems video content are quite engaging on Facebook, and it can help you to enhance the organic reach of your content. However, sharing the video link of YouTube will not help you to gain engagement on Facebook. 
Facebook and YouTube are platforms competing against each other. So it's natural that Facebook won't be promoting any content from YouTube. It's better to upload your video content natively on Facebook. That way, you could be able to gain more engagement to your videos.
Note: According to Buzzsumo's research, around 73% of video contents are outperforming photo contents (except slideshow) on Facebook.
A Few Things To Consider For Gaining Engagement:
Facebook is looking for the content which has meaningful interactions. If you are posting your content mindlessly and not engaging with any of them, then would be difficult for you to gain enough engagement on your content. To enhance the visibility of your content, you should engage in your own content more often.
More Comments More Visibility:
A post which has more comments could also have more visibility on Facebook's news-feed. To promote more engaging content, Facebook has updated its algorithm to show the posts which have more comments. The number of comments shows that your content is engaging or not. 
To start a conversation on your engaging content, you can include questionable captions in your post. By doing so, you would bait on the words to get comments. And by getting more comments, you can inform the machine learning algorithm of Facebook that your content is more engaging.
Love ❤ Is Better Than Like ?:
In the real-life, loving something is much rarer than liking something. Facebook has also implemented the same thing in its algorithm. Other than just a thumbs up, now the audience has more options to show their active emotions (? ❤ ? ? ? ?).
The Facebook algorithm gives importance to such active emotions which can also affect the organic reach of your content.
Get Yourself Verified:
Having a verified account shows that Facebook has recognized your profile or your page as a public figure or a brand. It gives you the privilege to make your content more visible on Facebook. The verified accounts or business page is recognizable by two types of checkmarks- Blue Checkmark, Grey Checkmark.
The blue checkmark shows the authentication of brands which are recognisable and public figures on Facebook platform. And the grey checkmark confirms the physical location of a business organisation.
Not Easy To Get Blue Checkmark:
It is not quite easy to get yourself verified on Facebook, especially if you want to get a blue badge on your profile. Facebook support team only recognises people who have done something special under these categories- Entertainment, Music, Celeb, Media, Sports, News, High-Rank Govt. Officials, Politicians and of coarse Popular Business Brands included.
If you have done really well under these categories, then there are chances that you might get a blue badge on Facebook. Although Facebook has removed the option to submit a verification request, it would be quite tough to grab the attention of the Facebook support team. However, you shouldn't lose hope since there is another way to get your business verified on Facebook.
Grey Badge Verification:
If you compare, it is easier to get a grey badge on than to get a blue badge. To verify your business page with a grey badge, here are the steps which you need to follow.
Click on the

Settings

button.

Go to the

General

option.

There you will get the option-

Page Verification

. Tap on edit button shown beside Page Verification.

Then you need to tap on Verify this Page option and click on-

Get Started

.

Following that, you need to submit your phone number, location and other information about your organisation.

After that, tap on the button-

Call Me Now

. You will get a call from Facebook to verify your phone number.

You will get a four-digit verification code. Enter the verification code and continue.
Note: There is also a possibility that "Page Verification" option wouldn't show. You need to check whether all the information on your Facebook page is correct or not. There is also a chance that your page might not be eligible for a grey badge.
Research On Your Competitors:-
Every day, Facebook generates four petabytes of new data on its platform. Even though the average percentage rate of organic reach is dropping, many marketers and popular brands are still holding a profitable position with Facebook marketing. As a fellow marketer, you can learn a lot from other marketers. While you can also invest in the best Facebook ad analytic tools like PowerAdSpy.
About PowerAdSpy:
It is one of the most powerful ad-analytic tools using which you can observe the best performing ads of your competitors and other popular brands. It comprises a huge database which holds millions of ads from more than 15 countries across the world. Using its powerful search algorithm, you can find the most popular ads on Facebook. While you can also filter them according to keywords, niche, age factor, gender and many other filter option.
To know how to analyse best performing ads of your competitors, you can check this video:
Final Words:
To conclude this blog, it's true that organic reach on Facebook is on the way of decline. But it wouldn't be any wiser to say that it is dead or it would be dead in the future. The recent changes happened just because of the few changes on the Facebook algorithm, which is actually good for marketing only. If you are a reliable and trustworthy brand, you have many options to gain organic reach through Facebook marketing.
What do you think? If you have some doubts or suggestions, please share them in the comment box.