Google Native Ads: 10 Best Ways To Utilize Its Full Potential
If you want to get clicks and impressions that matter, Google Native Advertising is the way to go!
Native advertising piques users' interest more than traditional display advertising because it is more creative, seamless, and valuable. Stay tuned if you want to benefit from the power of Google native ads!
Native ads hold much potential, and publishers are aware of it. For respected publishers, native ads (also known as sponsored content) are a true goldmine. Many organizations have generated considerable revenue through native ads, according to FIPP last year's report.
Hit The
Play

Button To Listen:
However, you need to learn the art of native advertising to achieve the goal of your campaign. It has to perfectly match the sensibilities and style of the brand and the publisher behind it. 
What Are Google Native Ads?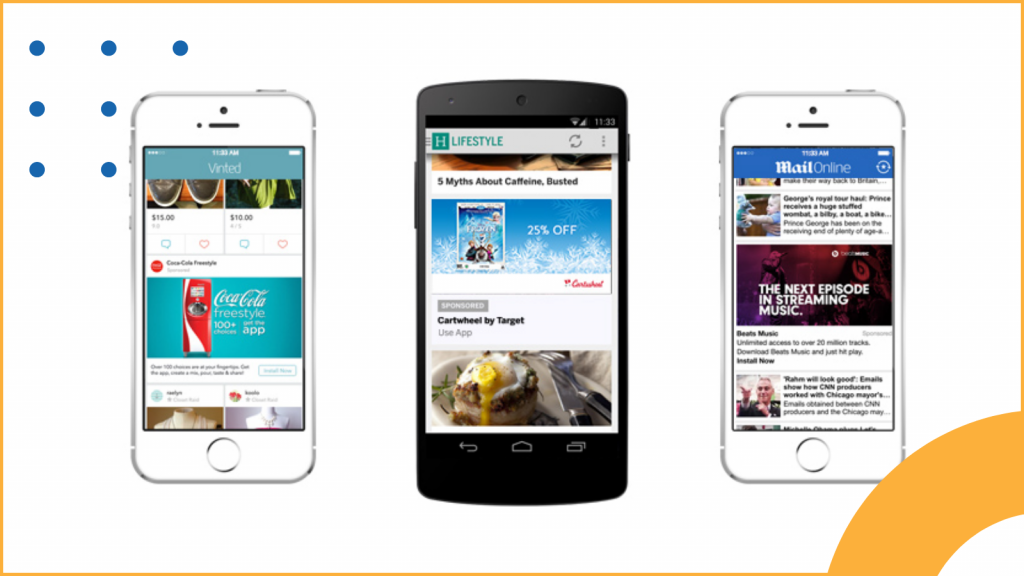 Native advertisements are ads that have been structured to fit the surrounding content and visual design, increasing their likelihood of being observed and clicked by users. Native ad inventory is available on mobile apps, desktop websites, and mobile apps. Native ads are supported for both Authorized Buyers and Open Bidding.
Here's the workflow for native ads:
A call for a native ad is made to Google. The call specifies one or both of the native ad templates below, each specifying the desired native fields.

Google sends buyers an RTB bid request containing a list of the requested fields.

Interested buyers respond with the requested fields.

Google runs an auction to select the winning bid and sends the buyer's supplied creative assets to the publisher.

The publisher assembles the assets into a native ad and styles them to fit the site's design.
Best Native Ads Platforms:
Redirect: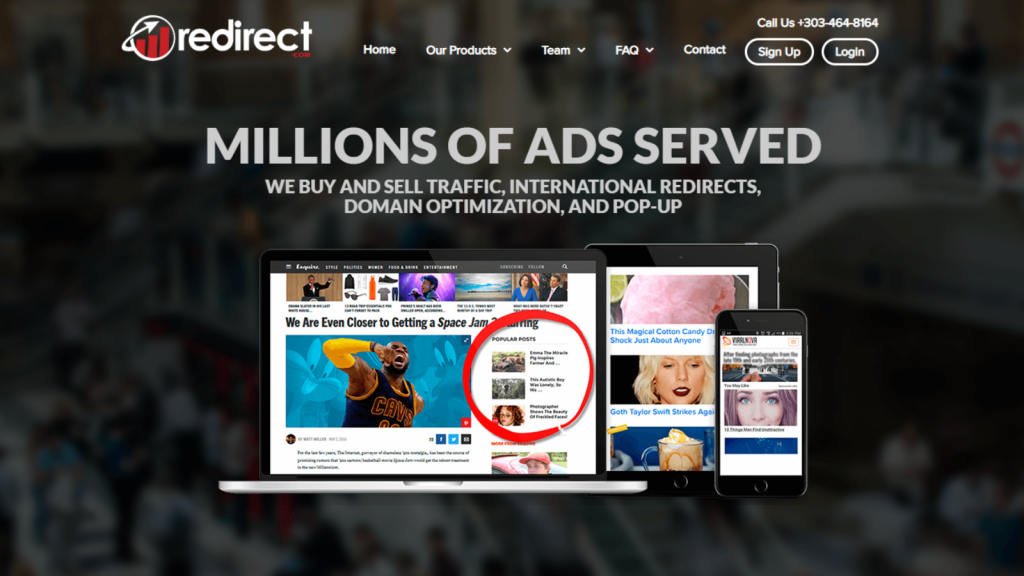 Redirect is at the top of the list of the best native ads platforms for a good reason. Allowing customers to both buy and sell traffic via a real-time bid system, the popularity of Redirect is surging big time. One can buy displays, email addresses, domains, pops, and RON traffic.
Their intuitive geo-targeting system monetizes all of the clients' international traffic and ensures that they benefit from an incredible RPM. Redirect.com provides a single redirect link that must be entered into the system as a broad-based geo-redirect link. 
Nativo: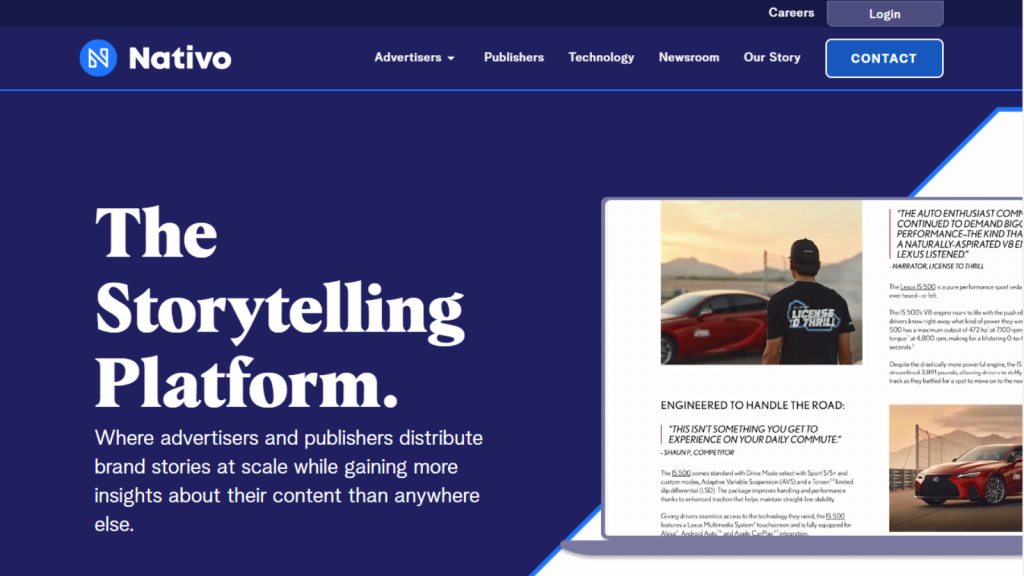 Nativo is challenging to beat in terms of pure Google native ads. It is an example of branded content in the language of publishing streams. The Nativo network, which is only five years old, is integrated on the publisher's side and offers a wide range of screens and devices.
All advertising is created to match the unique mood of each publication, and every effort is made to streamline the entire process. It is grateful for the assistance of several reputable publishers, reflecting its dedication to quality.
Revcontent: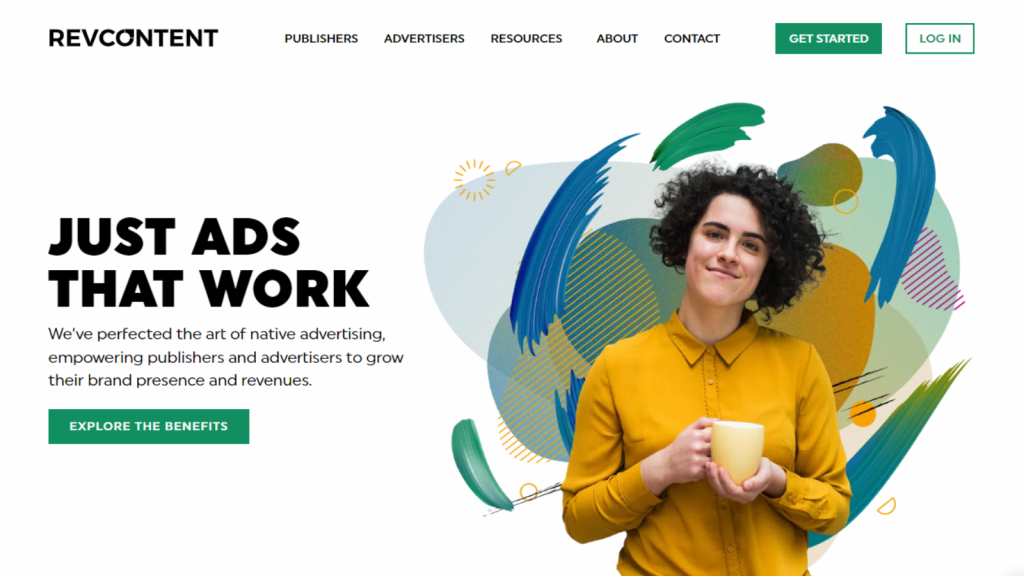 Revcontent is a native ads platform that specializes in content discovery and leverages high-tech software and professional connections to assist advertisers and publishers in connecting with a quality target audience and monetizing their experience. 
It is a powerful content marketing platform and promotes itself as a source of high-quality traffic. In fact, the great majority of publishers are rejected by this fastest-growing native advertising network because they do not meet their quality standards. 
This ensures that their advertising receives the world's leading publisher sites. With this dynamic approach to supply and demand, Revcontent's tier 1 publishers have experienced a 117 percent (and still increasing) boost in ECPM since Q1 2018.
Taboola:
Taboola, the world's largest content discovery platform, enables advertisers and publishers to successfully monetize their content. Taboola serves over 1 billion unique visitors every month on some of the most inventive and engaging publishing websites, including USA Today, Tribune, NBC, Fox Sports, and others, as well as smaller niche blogs.
It is also a fantastic choice for Asian traffic, with costs ranging from.01 to.03 cents per click compared to.10 cents for US traffic. The CPC prices on this Google native ads network are close to an appeal.02 -.04 cents. Publishers can obtain reports by logging in and creating personalized campaigns.
Gravity Forms: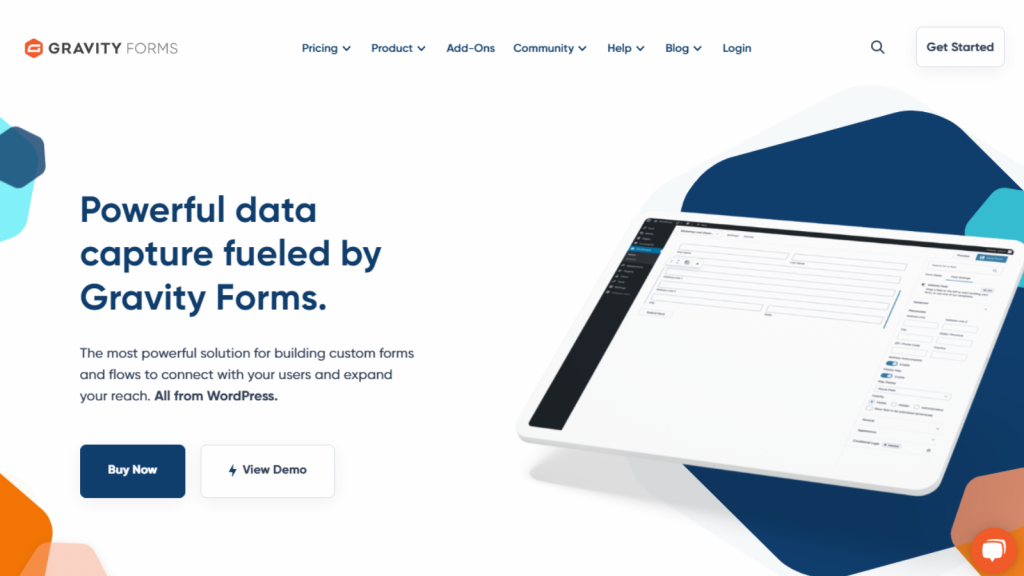 Gravity is one of the world's finest personalization companies. It is simple to create a better experience just for you when you utilize a Gravity-powered website or application.
Using its proprietary Interest Graph, Gravity intelligently recognizes each user's specific interests, assesses the strength of those accessories over time, and makes recommendations to improve engagement and user experience.
You can also check out Facebook ads analytics alternatives here!
TripleLift: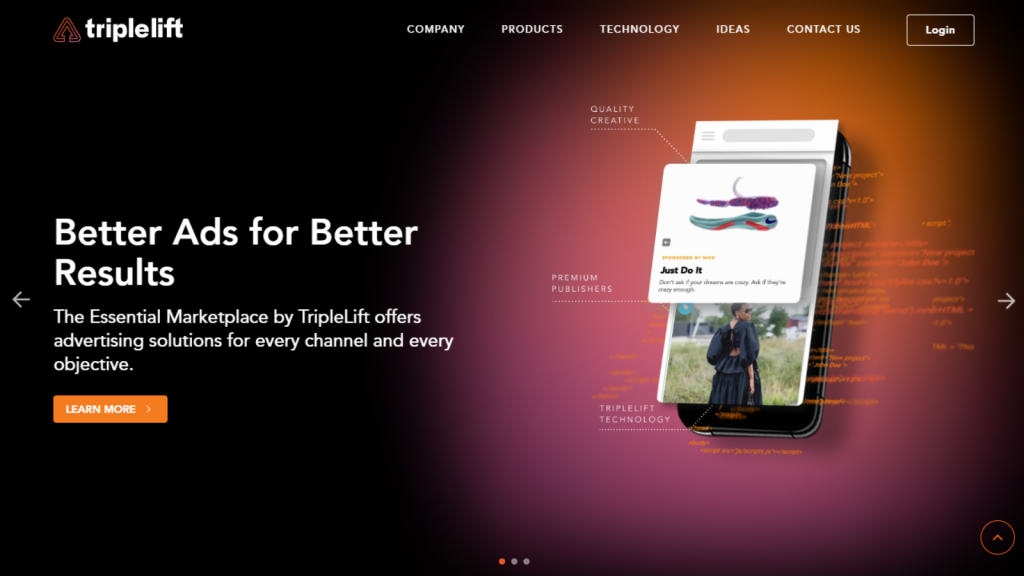 TripleLift's basic concepts of direct partnerships with publishers, diversity across all advertising channels, and eye-catching and informative ad design were and continue to be its driving forces.
The revolutionary native, video, and display ad platforms were born from the premise that advertising isn't being given to the right people in the right way. As a result, TripleLift was created, a unique ad network focused on redefining ads through technology. 
TripleLift, the proud recipient of numerous industry accolades, is an excellent place to make your brand visible, appealing, and engaging. Whatever resources you have at your disposal, TripleLift's powerful capabilities may make your creatives stand out and fit precisely in every situation.
Bidtellect: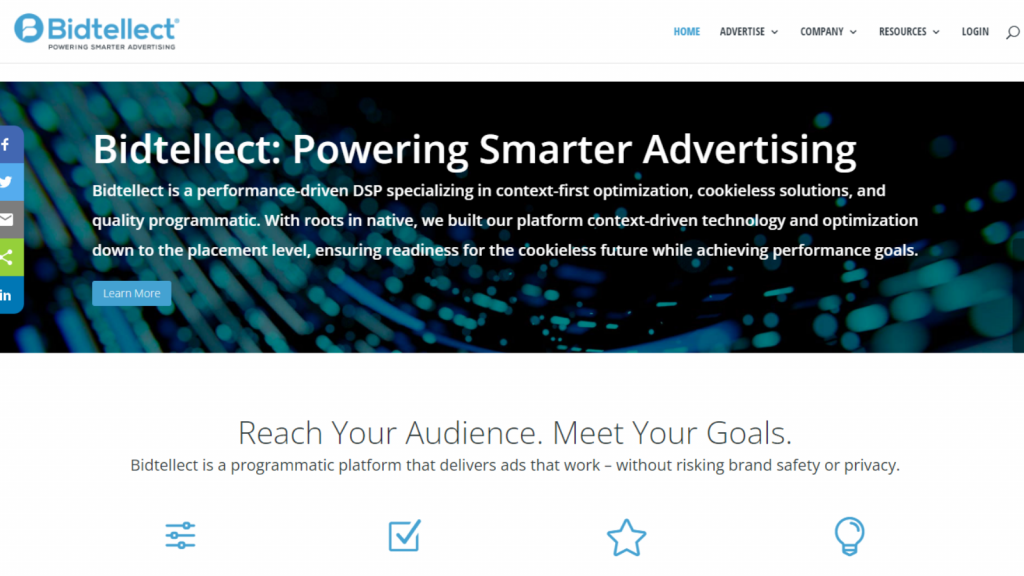 Bidtellect is the dominant paid content distribution platform, providing advertisers with a single platform to execute Native campaigns across all formats and devices, including text, images, and video. 
Marketers use Bidtellect's branded real-time optimization techniques, advanced KPI optimization, first and third-party data targeting, and a team of industry experts to determine genuine outcomes for paid content sharing campaigns. 
Bidtellect provides access to the world's most extensive Google Native ads  network of premium placements to attain exceptional scalability.
Google Native Ads Best Practices:
Understand Your Audience:
As with any targeted marketing effort, the first stage is to understand your audience.
Who are you attempting to contact?
What issues are they attempting to address?
What exactly are they looking for?
Knowing more about their interests and wants enables you to generate material that is both relevant and useful to them. The last thing you want is for your ad to stand out among a slew of others pertinent to the reader.
Contemplate Intent: 
Another essential thing to consider when developing native ads is the user's intent. When someone searches "buy shoes online" on Google, they are most likely looking to buy shoes on whichever device they use. To be genuinely native, your ad must match this objective while not interfering with the user's experience. 
Rather than telling them about the history of shoes or giving them fashion tips, your paid search result should assist them in purchasing a pair of shoes online.
Make It Relatable and Address Their Pain Points:
Ad content that effectively solves a consumer's concerns, and offers them information that applies to their position, will connect and entice. 
Simple changes like adding the words "you" or "feel" will help to boost interest. Commit to identifying the primary difficulties that your target audience encounters, and then tailor your ad copy to address them.
Find The Right Content Combinations:
When creating ads for your native advertising campaigns, you must strike the appropriate mix between image and content. Because photos without text typically grab more attention. The same is true for images of individuals rather than illustrations. Individuals are more likely to connect with content that features people. You can also consider looking for the best Google native ads spy tool example on POwerAdSpy.
Combine Native With Other Platforms:
Native advertising is an essential component of the overall marketing strategy but cannot exist in isolation. Native advertising content and tone may differ slightly from your other marketing messages, but they should all work in tandem with your cross-channel marketing plans in the display, mobile, search, and social.
Follow Google Native Ads Specs:
Main Ad Image:
JPG or PNG

150kb Maximum File Size

Recommended resolution 1200px x 628px

1.91:1 aspect ratio
Headline/Tagline:
Sometimes referred to as Title and considered the most critical part of the native ad unit.

25 Characters Maximum
Description:
The Description is the supporting or additional copy often displayed under the Headline.

Maximum 140 characters. Maybe truncated.

The Description does always show up on all websites.
Click URL:
The destination when the ad is clicked on can include UTM Codes if required.
Brand Name:
Exactly as you want it to appear, including spelling, spacing, and capitalization.

The name of the brand is associated with the advertisement.

It can be the actual brand of the parent company of the brand.

140 Characters Maximum
Draw Inspiration From Your Other Channels:
When performing native advertising as part of a multi-channel campaign, feel free to use your other channels' analytics and content to inspire your strategy. If you notice that specific messages or creativity outperform others in your other media, consider incorporating them into your native advertising.
You should also be aware of what your competitors are doing. And utilizing PowerAdSpy is the most excellent approach to see what kind of ad campaigns they are running!
PowerAdSpy is the most intelligent ad spy tool that will provide you with the best winning advertising from multiple platforms such as Facebook, Google, Instagram, Youtube, GDN, NATIVE, Reddit, and Quora ads, among others.
It contains the world's largest database, with over 50 million classified listings. It has hundreds of individuals monitoring and submitting the most excellent trending ad copies worldwide.
You can quickly uncover the best native advertising examples to acquire inspiration for your ad campaigns with PowerAdSpy!
Provide Value To The Consumers:
This should go without saying, but it's critical to remember that your content should consistently deliver value to your audience – one of the most effective native advertising best practices. Native advertisements do not work for complex sales. Instead, attempt to contribute knowledge and stimulate industry involvement.
With native ads, you may share solutions to their problems, offer advice, etc. Increasing credibility through providing value to the consumer will pay dividends in the long run. Consider the action you want the consumer to perform and the type of material that will be most enticing, and you'll have the foundation for a great ad.
Plan For the Outcome:
Begin by considering the end aim when creating any Google native ads or marketing copy. It will be tough to arrange and generate a copy that has a significant impact if you don't know what you want your effort to achieve. Each native ad will serve a unique purpose, such as encouraging your audience to join up for a newsletter or providing a free trial. The call to action (CTA) will heavily influence ad production.
Experiment to See What Works Best:
Don't be hesitant to experiment and make necessary changes to increase your campaign results. Use PowerAdSpy to determine which ad placements are most effective in your niche and various sorts of tests to determine which versions of your advertising perform best.
You may also experiment with filter settings, starting with a larger audience and then narrowing it down as you learn who interacts the most with your native advertising material. You can even try some unconventional experiments. You might come across something spectacular!
Check Out Our Latest Posts:

Emojis, GIFs, and Memes: The New Marketing Language
Best Methods To Create Facebook Carousel Ads
6 Case Studies Showing The Success Of Clever Instagram Marketing Campaigns
Wrapping It Up:
These Google native ads best practices will help you hit the ground running native ads campaigns, ensuring your strategy is perfectly geared for the best possible outcomes. By focusing on high-quality content and regular measurement of the traffic numbers, you can finetune the plan going forward.