Best 11 Facebook Analytics Alternatives
Facebook analytics is no longer available as of July 1, 2021. Facebook retired Facebook analytics tools as part of an initiative to consolidate business tools.
Businesses need analytics data to refine strategy, measure its ROI (return on investment),  understand the performance of their content, how the audiences react to messages, and if they need improvement.
Facebook Analytics gives complete insights/ data, tracks likes, Facebook page analytics, and monitors the audience's interaction with a business page on Facebook. This structured approach is essential to make sure that the Facebook algorithm works best for their business.
Facebook's announcement may have raised new challenges for a lot of marketers.
There are other alternative business tools to help you understand your performance, strategy, presences and activities on Facebook including:
Facebook Business Suite-

 All-in-one space for all Facebook marketing activities to see insights for both organic and sponsored content. Allows managing your Facebook and Instagram business accounts to provide detailed insights about your audience, content, and trends.

Creator Studio-

One great thing about this tool is it gives in-depth details about the performance of the content. It measures specific Facebook metrics that are not available in the Facebook Business Suite but are helpful to understand the customer's sentiment(like loyalty and retention) towards your brand. 

Ads Manager-

 This lets you view, make changes, and see results for all Facebook campaigns, ad sets, and ads.

 Events Manager-

 Help you set up, manage Facebook business tools like Facebook pixel and Conversions API, and report actions taken on your website, in your app, and your physical shop.
If you understand how to use Facebook analytics with the right analytics software/ tool, you can create the right strategy for your business by analyzing the right Facebook metrics.
Let us see some of the best alternatives of  Facebook analytics to extract the right information from your customer accounts-
11 Best Facebook Analytics Alternatives
PowerAdSpy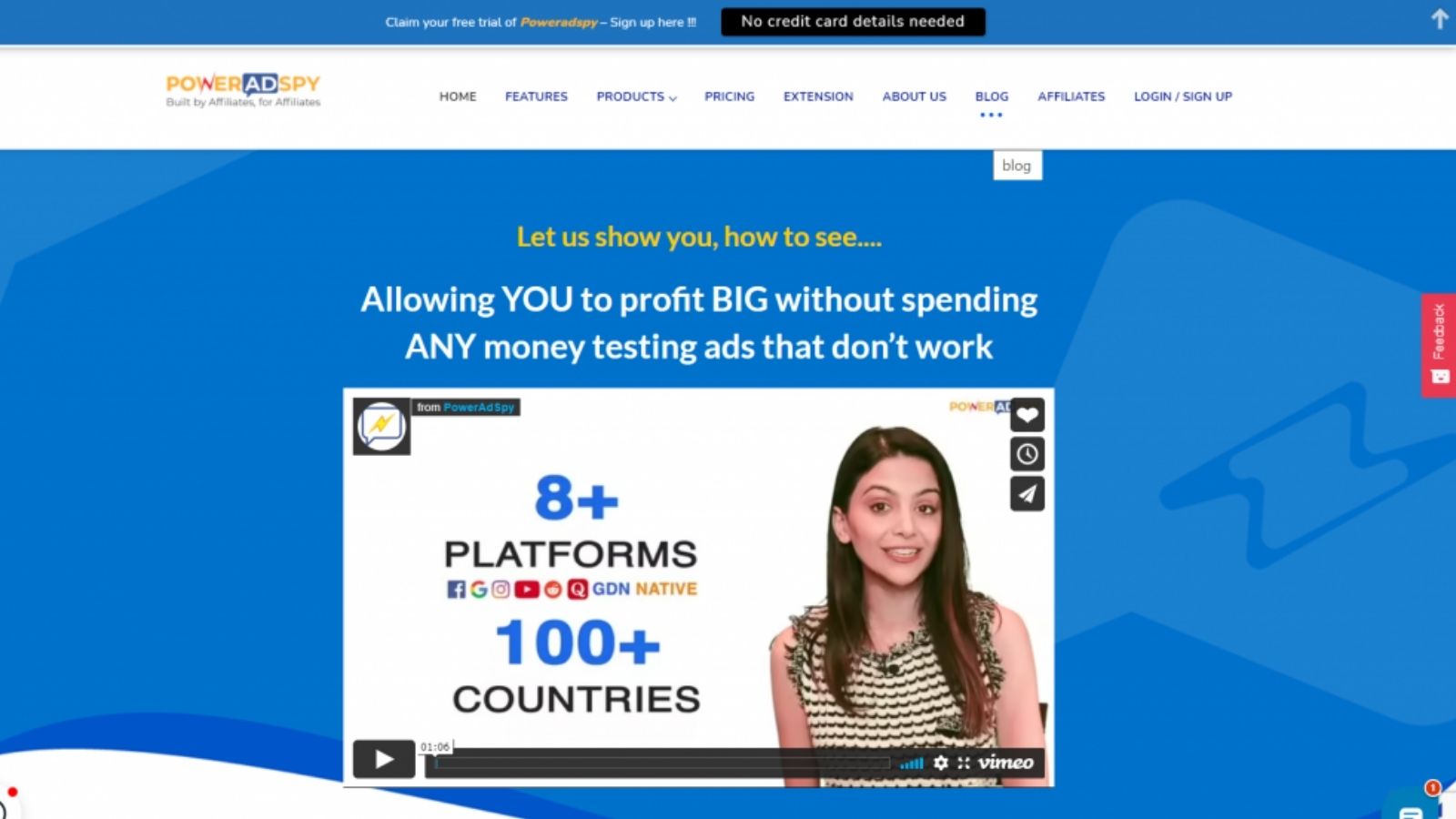 PowerAdSpy's is a smart, powerful social ads advertising analytics tool that can improve your content creation experience for social ads and advertising campaigns by finding hidden niches & lucrative opportunities.
Also, it is the best Facebook analytics software for providing complete information related to an account based on their interests as per their gender, age, locations and screen time. 
This is a dream analytics Facebook application for any marketers because of the ease of use and application.
Use PowerAdSpy to search all the Fb, Google, Instagram, Youtube, GDN, NATIVE, Reddit, Quora ads running to a click funnels, lead pages, or opt-in offers in seconds – be shown the engaged demographics and landing page, replicate and bank.
Here you can convert your visitors, readers, mailing lists into your income.
Power Packed PowerAdSpy Features–
Filter by Ad positions

Complete Visibility

Data of million of ads from 15+ countries

Narrow down searches

Bookmark the Best Ads

Powerful Search Algorithm

Engagement Oriented Details

Combination of Videos & Image ads

GEO-Targeted

Call to Action Based Sorting
Key Products of PowerAdSpy-
Google PPC Spy tool

Native SPY Tool

YouTube ads Spy Tool

Mailgaze-Best email spy tool
No more guesswork of FB, INSTA, GOOGLE, YOUTUBE, NATIVE, GDN, Reddit, Quora ads, search for keywords, niches, competitors, and even domains to see what ads are running & more importantly, winning.
Agorapulse
Agorapulse is one of the best social media management solutions, trusted by social-media managers to learn industry trends. Its Facebook analytics is similar to Facebook insights with the added functionalities of social media reporting like- average fan profiling and post recommendations.
 You can also detect major Facebook trends and post insights.
Features-
Social Media Inbox

Social Media Publishing

Social Media Monitoring

Social Media Reporting

Team collaboration for Facebook, Instagram, LinkedIn, and YouTube
Agorapulse lets you see what type of content performs better on Facebook. Also, Facebook metrics- organic reach, paid reach, total reach, clicks, and the number of engaged users for the business pages are available in this app.
While Agorapulse offers Facebook insights in the same package, it's subsidiary free tool Facebook Barometer is to benchmark your Facebook page. It is recommended to assess the performance of your page.
Here, you can evaluate engagements, reach, and the click-through rate of your last 50 posts. Visit the landing page to add CTA to your Facebook profile. 
Create your account, connect the pages and start the comparison process.
HubSpot Social Media Management Software
HubSpot lets you scale your marketing efforts through HubSpot's marketing, sales CRM, customer service, CMS, and operations software on one platform.
HubSpot offers a broad range of other software all in one place You can connect your Facebook analytics to HubSpot CRM and practically handle all your operations in one place.
Features-
Build and Publish social media campaigns on social media platforms with ease.

Monitor social mentions to track conversions.

Report on social media marketing ROI

Easy social media management.

Free online form builder

Free landing page builder

Free email marketing tools
HubSpot offers all necessary functions to optimize your page. Plus, you can regulate your brand reputation through timely keyword alerts, increase your conversions by analyzing your engagement, and share reports with your team.
Your HubSpot account has sub-hubs to represent various departments. To gain access to your social media dashboard, select marketing on the left panel to customize the dashboard. Pick a set of widgets and start monitoring.
Buffer
Buffer is a software application for Facebook analytics that helps you measure your Facebook performance, create reports, and grow your engagement, reach, and sales.
It is a great tool to improve your social media strategy because of the ease of use.
Buffer is for the web and mobile, designed to see all the data in one intuitive analytics dashboard to manage accounts in social networks. Its divided into two tools: publishing and analyzing social media performance.
If you're looking for a Facebook analytics application, Buffer will provide you with in-depth insights to grow your brand on Facebook.
Features-
Social media analytics

Collaboration and Publishing

Customer engagement
Keyhole
Keyhole is a social listening & influencer management platform that helps marketers measure the full impact of their social media campaigns. 
Features–
Influencer tracking and analytics

Profile and competitor analysis

Hashtag tracking and analytics

Social Publishing
Keyhole monitors your social media trends, but its strength lies in hashtag tracking.
You can gain real-time measurable data of a hashtag and export it into an excel file for further analysis.
The main dashboard displays the key metrics of a hashtag. At the top right corner, you can find social network icons to control data distribution. 
Additionally, it allows you to see the information of a specific period under "historical analysis."
Iconosquare
The most powerful social media analytics, management & scheduling platform for agencies.
If you're looking for advanced Facebook analytics, it offers easy-to-read graphs for metrics like follower evolution, average engagement rate per post, reach, and more. The analytics are helpful when it comes to interpreting the performance of social media posts and adjusting strategy.
With Iconosquare, you can automate your Facebook accounts.
Iconosquare provides a free feature called Instant Facebook Audit by signing in with your Facebook account, entering your email address, and you are ready to receive a free performance review report.
Social Bakers
Socialbakers is preferred for its personalized dashboard. Additionally, it has extensive analytics functions- from publishing and scheduling to analytics and benchmarks with added social listening features. 
It is one of the best Facebook analytics software available on the market, allowing you to optimize your content strategy and lets you create and manage your social media profiles individually.
Features- 
Measurement and reporting

Content strategy

Customer care

Research and planning

Listening and intelligence

Social Media management

Influencer marketing
You can spot your target audience, build your buyer persona, and tune in to social listening.
It also has an in-depth reporting system on influencer marketing. 
The analytical tab at the top is one you'll frequently use, so explore it thoroughly. The section will share an overview of your fan base, their region, posts they liked, and so forth.
Other tabs like "content" will provide actions to track your brand mentions.
Socialbakers is great in helping you grow by understanding your audience and improving cross-channel care.
Grytics
Grytics is an extremely useful Facebook analytics application for marketers juggling with several Facebook communities. It is a specialized community and enterprise social network analytics and reporting tool for improving your community performance.
You can review statistics on active members, top posts, and even comments within comments. Also, you receive all the vital data to optimize your Facebook groups.
Features-
Analytics

Reporting

Dashboard

Security
It allows companies of all sizes to improve their customer relationship through the analysis of publications, find/qualify new leads, identify influencers, and help for marketing intelligence to engage and deliver a better service.
The installation process is simple. Once you've logged in, you'll be asked to link your groups. Grytics provides space to include public groups, you can also add team members under the "Manage and update" section.
Sotrender- Strictly Facebook Analytics
Sotrender is a complex social media product to help marketers optimize their social media performance and marketing strategy. 
If you're looking for an exclusive Facebook analytics application, Sotrender is ideal for you. As Sotrender supports Facebook, Instagram, Twitter, and YouTube, you can easily connect several accounts.
After connecting your Facebook profiles, you'll find everything under the analytics tab- audience, reach, and engagement.
Sotrender presents an abstract of your brand activities and shares tips to improve your content. You can study your competitor's metrics and automate reports for later review.
Starting your plan is so easy with solely an email address.
 Features-
Social Inbox

Analytics

Reporting

Benchmarking
Quintly- Facebook Analysis
Quintly simplifies your social media analytics needs by providing an easy & efficient solution for analyzing and benchmarking social media performance. The tool has a simple interface, customizable dashboard, and minimal design.
Quintly strictly focuses on analytics. You can measure your Facebook performance, track your competitor's activities, and generate well-structured reports. You can also create groups to categorize your profiles and build your customized dashboard.
Features- 
Analytics

Reporting

Data in depth

API and integrations
The initial setup procedure will require you to establish groups for analysis. Following, you can add widgets suited to your need, export reports, and read line charts.
You can easily implement analytics & benchmarking to all of your social media channels and report your achievements.
Whether you are using Instagram, Facebook, Twitter, LinkedIn, YouTube, or Snapchat, Quintly visualizes your social marketing success by combining all of your social media data on a single platform.
Furthermore, it offers state-of-the-art API access and data integrations to existing systems like Tableau or Google BigQuery.
Hootsuite
Hootsuite is a top social media management platform with tons of functionalities like a seasoned social media manager to supercharge your social media accounts. It supports social network integrations for Twitter, Facebook, Instagram, LinkedIn, and YouTube.
The application not only facilitates profile supervision but provides courses to help you improve your Facebook marketing strategy.
Features-
Publish

Engage

Monitor

Advertise

Analyze
The dashboard is easy to maneuver for easy monitoring of your company's activities in one place. Inside the analytics, you can look up your page and team performance, keep track of conversations and receive suggestions to polish your content.
The reporting section offers advanced actions that are also extremely useful.
Hootsuite may ask for your billing information to create the account. As you connect your profile, you'll see your pages stored under the Boards label.
There, you can manage your profiles inside the stream tab, check metrics to see what's working, and produce customizable reports using the drag-and-drop option.
Also Read-
No matter what type of advertising you invest in, monitoring your analytics is necessary. Analytics help marketers increase their ROI(return on investment)by providing detailed reports on customer interaction with Facebook ads.
Every  Facebook analytics application offers something unique to uproot the market competition but always make sure that you go for the one suitable to your needs.
Ensure before purchase that-
The Facebook metrics help you grow your strategy.

The Facebook insights tool is easy to use and understand.

Quick customer care is always available.

It fits well within your budget.
Remember, Best strategies are data-driven, and success in advertising comes by keeping a sharp eye on key metrics.
Facebook analytics will be missed , but we can still track social media performance through third-party management solutions like PowerAdSpy.