Top 7 PPC Tools To Find Your Competitor Adwords Ads
You need not be a geek, in order to come up with some super cool Adword Ads, and all you need is to do smart work, to run an effective Adwords campaign. In order to fetch the top-selling Ads of your competitors, you need to begin by spying on those keywords, that help them rank better. You should focus on Adwords Competitor targeting, to analyse what kind of Ads your competitors are running, and what content takes them to reach their target audience as well. Spying on the work of others, on your field, will help you to understand the need of people, and also how well you can portray yourself, in order to rank higher and better. With certain rules and regulations laid down by Google and trademark laws, it is sure that even the simplest of mistakes that you make while working on targeting your Adwords competitors, will put you into trouble. So be careful, as you proceed to fetch the best selling or highly competitive Ads.
What Is Competitor Targeting In Adwords?
This is a pretty simple idea, and keep reading to discover how it is done. This refers to a process in which you will be listing out all the competitors, who exist in your industry offering similar kind of products and services. And as you discover them, you will be able to bid on them with ease. For example, when you conduct a search for a particular keyword, you might be redirected to a search engine result page with around three plus companies, bidding on the same search term that you have used.
So have you ever thought about why the companies are bidding on the same keyword?
Well, this is to steal or fetch potential traffic, clicks and leads, from those people who are looking out for the same keyword. So in brief, Adwords competitor targeting refers to a particular process in which you will be bidding on the branded search term or keyword, for the fetching the biggest competitors in your space. Keywords are what matters the most, in finding out the top Ads of your competitors. And analysing the Ads of your competitors will help you to craft better and worthy Ads, which will covert.
So if you would like to save your time, effort and money, for crafting better Ads, then start finding out ways to find your competitors Adwords Ads. This will give you a complete idea about what you should do, and not do in the field of advertising. For Paid marketing, the technology has made work much more simple and easy. Today, there are many free tools that are available in the market, and they often have the potential to creep across the web, and store all related and relevant data about related Ads on various websites, as to when exactly they rank, how they rank, it's costs, and also whether it works well and much more.
All this knowledge, will help you to enhance your ad's reach,  get optimisation ideas, and also be updated about all the latest trends on market. Given below are top 7 tools that might be of great use to you. You can also read more on spying all essential data of your competitors from the article titled Adwords Ad Spying.
# iSpionage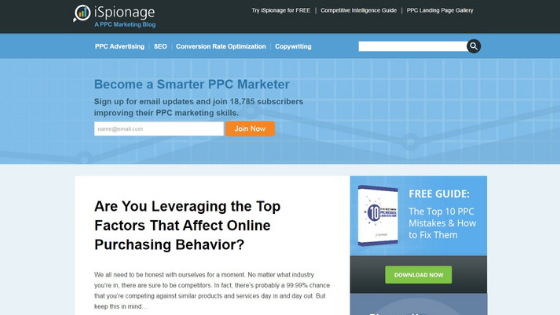 This tool, will give you an exact count of the number of Ads, being run by your competitors, and also information about the Ad duration, the keywords they usually bid on and much more. With this tool, you will be able to discover critical data like how other competitors or advertisers perform grouping of specific factors like keywords, advertisements, and their landing pages. It will help you to fetch the top keywords that are most commonly being searched on popular search engines like Google, Bing and Yahoo. They also come to your purchase with a special feature called, the proprietary keywords effectiveness index, that will help you in identifying the most profitable terms.
# Wordtracker
This tool is somewhat similar to the Adwords Keywords Planner, but they come equipped with an extra feature that provides you accurate keyword information from Amazon and You tube. Here, you will be able to save and store all your keywords, filter, and scrap the best keywords that are most suitable for your niche. You can fetch all data of your competitors and make a clear list of the necessities for your campaigns. If you are out on a look for best google ads in your niche, then you can read articles related to Google Ad spy tools.
# Search Monitor
 
This tool works by scrapping the best ads in your niche, by crawling the web to track the most rated Ads, with respect to locations. Competitive insights and Brand protection are two important primary services that they provide you with. Brand protection lets you track the bidding for your brand, check your content quality, relevancy of landing pages and much more. Competitive insights, lets you fetch related information on brand bidding, PPC benchmarks, SERP, SEO, Ads based on product listing and much more.
# SimilarWeb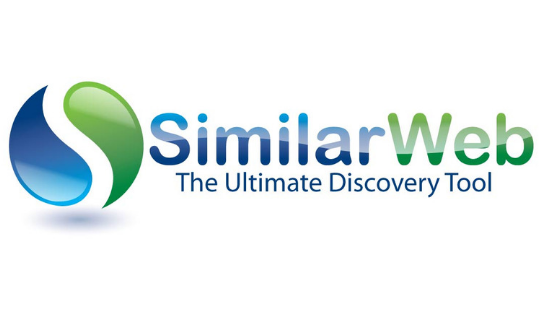 This is a PPC tool that will let you analyse information on your competitor's leading traffic sources and also the sites which provide them with back links. You will be able to create predefined categories and measure your competitors with a comprehensive approach. The tool also provides you with free trials, so you can go ahead in using this tool to find out the Ads of your competitors, which are high on demand.
You could also know more about your competitors in details, by going through blog articles related to native ad spy tools.
# Semrush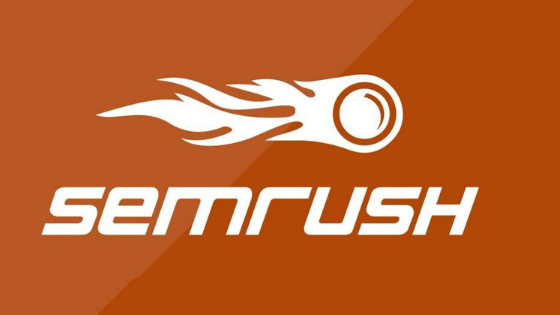 This is a must-have tool for every marketer and helps you to monitor and analyse the top selling and performing keywords of your competitors. You can sort those retrieved keywords according to search volumes, check out those people who show interest on your competitor's content or Ads and try focusing on those potential audiences, who are associated with your niche or interests. Some extra features provided by this tool are site audit, the content analyzing, custom report and much more.
# Campaign Watch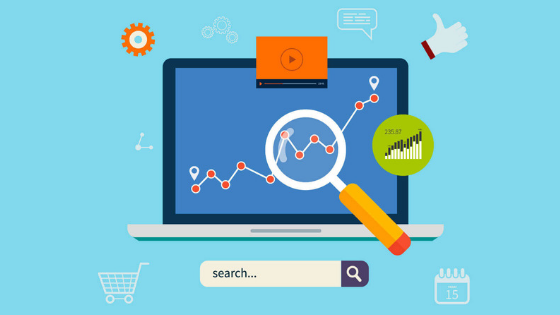 This tool gives you the entire marketing strategies or techniques used by your top competitors. You can track your competitor's visibility on searches, like how quick they appear,  how long they take to rank, their average position, new ads of your competitors and their landing pages as well. This tool, in fact, lets you monitor a handful of things like seasonal spending, clicks, position and number of keywords being used.
# Spyfu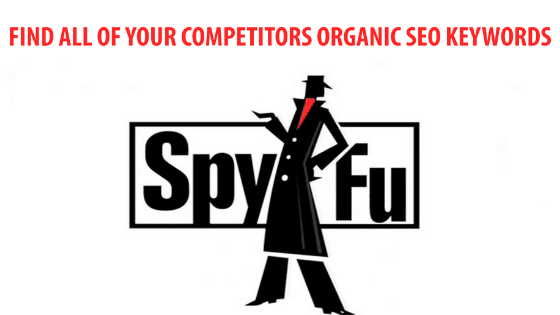 This tool lets you look out for any niche of your choice, and spy on keywords being used by your competitors, the rank which they have achieved organically and also each Ad variations since the past eleven years. Based on all competitor data, that is being fetched, this tool will also help you to fetch the most beneficial keywords. You will be allowed to view the Adwords campaigns of your competitors.
So, looking out for the best selling Ads of your competitors will surely give you more information about how well you can craft and run better Adwords Ads, to lead the market. Make use of the best tools, that are available to find your competitor Adwords ads. You could choose any of the above tools, as they have been scrapped from the list of best tools to find competitor Adwords Ads. Always go for a tool, that will satisfy all your demands, and is also affordable to you. Before you begin crafting your Ads, analysing on your competitor Ads is very important, and this will make your familiar with the Ad patterns that your competitors use, to grab the attention of your potential customers.