How To Create a Facebook Landing Page In Some Easy Steps?
When we are talking about marketing the products and services of a company, the first name we think of while advertising is social media platforms. In this day and age, most people like to scroll social media before initiating. The number of users increasing day by day shows there is an immense chance of proffering if you advertise on these platforms.
Facebook- One of the most loved social networking platforms of the present generation. It acquires around 2 Billion active users who spend most of their time searching for new content. If they are willing to buy a product, they would prefer to check it on Facebook instead of the official website.
Hit The Play Button To Listen This Podcast:
After this, it has become considerably evident that the companies have started building stable marketing strategies to advertise on Facebook. As it is one of the most popular social media sites, your advertisements can help you reach more audiences. These will be your target audience who didn't even know about your brand and the niche that you follow.
It is obvious that if you have your Facebook business page, users will follow you. Why? The first reason is you already have a bunch of customers who trust you, so they believe in checking out your content. Now, there are these sets of audiences who share a similar interest in the niche. But are unaware of your brand. Creating and publishing posts and advertisements on your Facebook business page would help them know more about you. And yes, it will also let your brand grow.
Now, all this might sound too expensive. Believe me! It is not that big-budget. The reason is Facebook is such a platform where you are allowed to set your ad budget. You can build your own Facebook advertising campaign and raise the funds that suit you.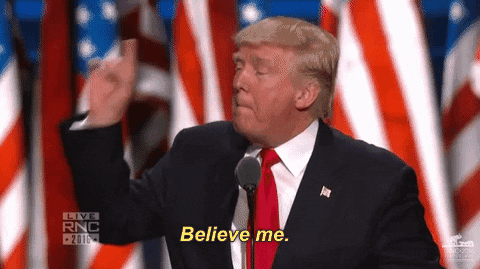 Okay, all of this sums up to a single thing. Creating a beautiful advertising campaign is of zero value without a Facebook landing page. Users may come to visit your page after hearing about your brand. But if your profile does not attract them, then it is of no use.
Facebook Landing Page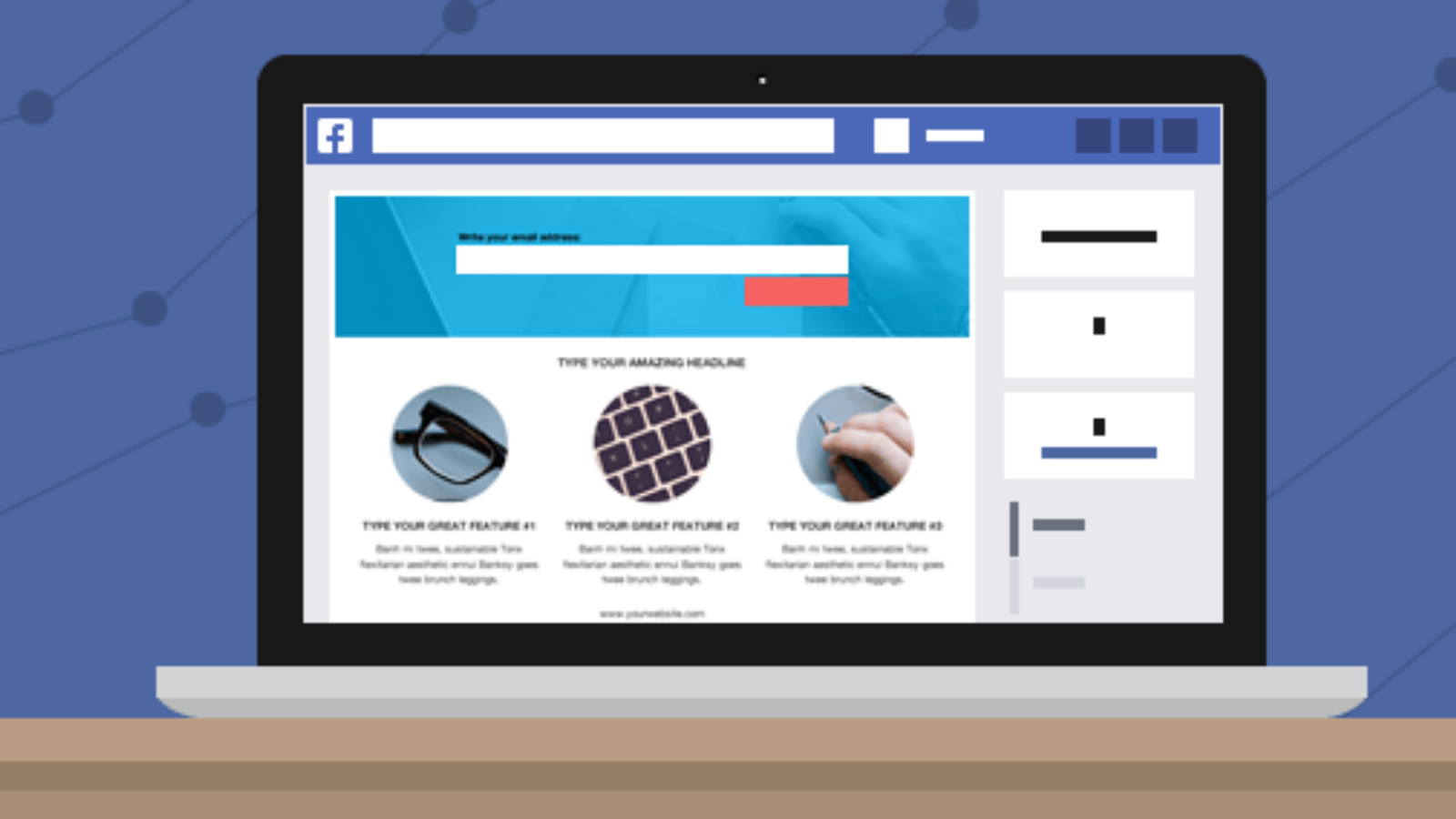 Facebook Landing Page is a page that helps businesses to convert their visitors into customers with the cost per click of Facebook advertisements. The landing pages get designed just to support your ads to grow more. It is not similar to your official website pages and is built to attract more users to check your Facebook business page.
The companies must create a Facebook landing page that stands out and speaks clearly about their products and services. Hence, if a company has a business page on Facebook, its main aim should be to create an appealing lander page.
The Facebook landing page helps in generating more traffic and building more engagement on their posts and advertisements.
Why Create a Facebook Landing Page?
Every Facebook advertising campaign must have a customized Facebook landing page that satisfies the user's intention. Now, the question is why we should create a Facebook landing page and not a page on our official website?
A lot of audiences are adopting Facebook as their foremost entrance to the digital environment and they do not want to neglect the social networking platform for any reason. They will definitely not like it to get supervised to a different official website. But they would most positively study a profile or site that appears in various ways accustomed to their niche.
In other ways, it might not be your company's exclusive advertising campaign. Perhaps there are several additional ad campaigns to support. Reaching your users on an open and straightforward setup program like Facebook will enable you to conserve valuable time and funds by not having to settle for region names, hosting, and yes, website building.
Above everything, it is more straightforward to create a Facebook landing page.
More comfortable than executing it on your official website.
If you have previously got an official website that is applying WordPress, there is an uncomplicated approach to add Facebook landing pages to the site.
Build an Effective Facebook Landing Page
Of course, there are various methods through which you can create a landing page on Facebook. And, several Facebook landing page examples can demonstrate to be efficient for a Facebook ad campaign. Your progress will somewhat depend on various circumstances. Like the visuals of supply, the competency of the structure, and the group of the target audience.
Additionally, here are a pair of measures that will help you in dealing with several factors. We are here to analyze and classify them:
1. Add a New Page
It is the first and the most important thing to add a fresh page. Here the Facebook landing page will be live.
If we are using WordPress, you can design a Facebook landing page on Shopify or Wix. You can also go on any other platform for creating landing pages.
While building a landing page for Facebook, you wish the page to be noticeable once you are all set to make it go live. But there is no requirement for the main page or to get advertised wherever on your page via regular navigation.
Keep in consideration the main purpose of this site is to be a landing page; different users do not require to obtain it while going through the site.
You can make use of different tools to build Facebook landing pages to insert on your website. However, you do not need to make use of any applications to produce a free Facebook landing page to create Facebook Advertisements; they solely contribute to exceptional characteristics and different landing page impressions for the smooth running of the process.
2. Build Offers and Target Audience
There is an excellent opportunity that you hold various Facebook advertising campaigns that are engaging to some mixture from the list below:
1. Distinct unique selling propositions (USPs)
2. Diversified offers
3. Several effort points
4. Various niches of interest
Your Facebook landing page must follow every specific advertising campaign. So begin with a target audience group, effort points, unique selling propositions, and different offers in consideration before you begin drafting the copy. It assists you to concentrate and know the pieces of information to emphasize.
The copy must constantly incorporate these components:
1. Call to action button
2. Effort points
3. Identification of products and services
4. Unique selling proposition
3. Link To Other Key Pages
At times when companies create landing pages on Facebook, they interpret it as a specific page that stands out and has become a single focus to a state where it does not get combined with the official site. It never resembles the element of the site, and you also cannot understand the conventional site navigation options. Those are "Contact Us" or "About Us."
4. Check The Rules
When you are all set to launch your Facebook landing page, do check it twice or thrice. Check that your offer is a valid and typing error in it. Try using appropriate tools for it. To check the formatting, make sure you preview it before launching. And do cross-check with the Facebook landing page rules.
You can also consider using an advertising intelligence tool like PowerAdSpy. It is one of the best advertisement management tools which will help you build Facebook ad campaigns after building a landing page for Facebook. You can search for advertisements relevant to your niche by entering the keywords in the search bar.
After mentioning the keywords, you can checkmark the filters. Hence you will receive the ads according to your requirement. You can check out how your competitors frame their advertisements and accordingly build the best for your company.
Later, you can then bookmark these advertisements and use them later while creating unique and appealing content for your ads. It helps in searching ads on the following popular social networking platforms: Facebook, Instagram, Google, and YouTube.
Check Out Our Latest Posts:

How 5G Will Shape The Face Of Video Advertising In The Coming Decade
How Google Display Ads Peaks Your Digital Business? 
How To Use Google Ads For Shopify: Things You Must Know

Wrapping Up
The value of a Facebook landing page can never be overstated.
They are an indispensable element of the advertising and consumer journey. A prominent Facebook advertisement must get followed by a great Facebook landing page which will result in enormous success after you pay for each click.
I hope the article helped you know about Facebook landing page. Is there something that we can incorporate? Please drop your thoughts in the comments below. I would love to hear from you!