Things You Need To Know For Creating A High-Quality Native Ad Content
Native content advertising is new hope for marketers who spend a lot on paid ad campaigns but do not get enough ROI. Since most people won't like to see irrelevant ads in which they are not interested. And that is why marketers are investing more in native ad content, which seems to be more converting than regular paid ads.
However, creating high-quality content for native advertising is quite a challenge for marketers. Based on research, even experts find that creating quality content is quite a barrier to native advertising success. Nowadays, as we can see, native advertising content has become a staple element in marketing. No surprise, around 50% of marketers worldwide believes in the effectiveness of native advertising.
Tap on Play to Listen Podcast-
Why Is Native Content Advertising On the Rise?
The reason why native content is more likable to audiences is that it doesn't really seem like an advertisement. To avoid irrelevant ads, nowadays, people install ad blocker services on their device, which blocks any usual ads. But quality native ads can bypass such ad blocker since it has fluid content delivery, which doesn't look like a brand message.
Native Content VS Native Ads
Let us first understand- what is native content advertising?
The original idea of the native came with an advertising perspective, where advertisers started using relevant channels to promote their brand. On the other hand, there are also some marketers who try to scratch organic engagement through their efforts with pure native content.
The new concept of native content advertising came into trend when marketers started sponsoring content sourced from a third-party source. Such contents are different from regular paid ads.
Let's find out more about- Native Content Advertising-
Types of Native Content Ads
In-Feed Ads are considered highly effective and one of the best native advertising examples. And that's because it's seamless integration within the feed of the application or website, making it seem like a regular post. That's what makes it easier to gain engagement and clicks from audiences.
Paid Search Ads are another form of native advertising where you can place your content at the top of SERP. And for that, you need to bid for higher placements to gain better exposure to your native ads. Technically speaking, these are native ads since search result shows the top paid ads based on the search query, which make them seem like organic search results.
Recommendation Widgets is another sport of native content advertising that you can see on websites or social media as a recommendation based on the relevant topics searched by the user. You may often see such widgets on a webpage or at the end of blogs to read more content on relevant topics.
Display ads with native elements are quite common that you may often see as a banner. What makes them native is the content part which is quite similar to the website niche it got a place on.
Product placement contents are the type of native ads that you will see in the form of product photos included in listings or product review articles.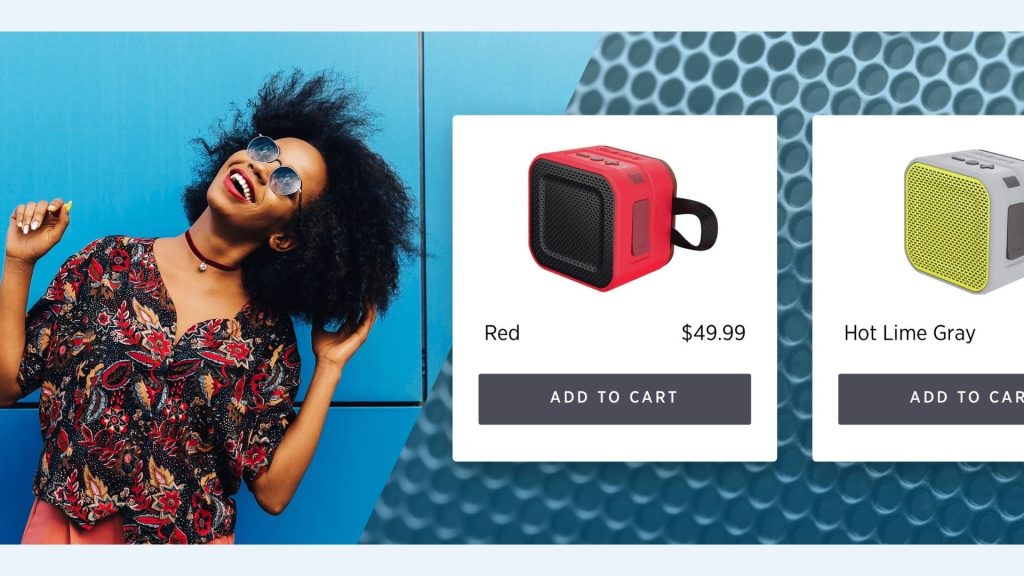 Tips For Native Content Advertising –
Don't Forget Mobile Users-
In the last decade, we have seen that most people have started using the Internet through their mobile devices. Seeing the scenario gives the perfect opportunity for advertisers to target such users with their native content marketing. Here the UX part plays a great role, which brings the feel of a mobile app interface while viewing native ad content.
Add More Visual Content-
Compared with texts, visuals always leave a better impact on the audience. Although including images and videos make the content seem more like a blatant ad, not making it seem like native content. However, the careful placement of such visual ads makes them naturally fitted on the platform as a native content ads.
User-Generated Content-
If your brand has a strong user base, you may use it to covet authenticity for your brand with user-generated content. Undoubtedly, when users promote your content by themselves, this act encourages others to try their products or services. Brands also make use of surveys and polls to create native advertisements, which helps them gain audience engagement and interaction.
Start From Social Media-
Now you have so many options with native ad placements – search engines, publisher sites, retail sites, and social media platforms. But if you see the overall native ad spend, social media is picking up the pace. Based on research, approx ¾ th of US native display ad spend is on social media. Instead of purchasing a placement for your native ad content on various platforms- (Taboola, Huffington Post, BuzzFeed, etc), people find it easier to advertise on social media. The reason is simple. With social media platforms, they have a variety of options to place their ads (on Instagram, Linkedin sponsored content, Snapchat filters, etc).
Let Users Know When Content Is Sponsored-
With native ad content, people can easily get confused, as it appears like a usual post. However, after checking it for real, users might feel betrayed. That is the reason why displaying native content advertising is somewhat controversial.
Although, in such a case, marketers can make use of disclaimers to inform the audience about their sponsored content. Of course, you need to follow all the rules of the platform before publishing your native content for real. By doing so, you can also ensure that only interested people will check your native ad content and gain better conversions.
PowerAdSpy- Tool To Enhance Your Native Ad Content-
PowerAdSpy is an ad intelligence tool that allows you to spy ads on several social media and native ad platforms. Many eCommerce retailers and marketers are using PowerAdSpy and also utilizing its unique intelligence features to upgrade their native content advertising. If you also want to do so, these are the steps you may follow.
Login to the PowerAdSpy dashboard.
Select the platform- Native ads and search for your relevant niche-based ads.
For example, here we have searched for – drone camera, you can see the relevant ad results on the screen.
Select any ad and click on the Show Analytics section.
It will redirect you to the page where you will be seeing all the ad details.
There you can learn about details like when the post was published, and it was first seen/last seen.
On the right side, you can check the lander page of the website.
If you further go down, it will show you the ad performance score- Alexa ranking (in different countries).
Moreover, it also gets you the daily activity report of how many times the ad was shown on the native ad platform (with graphical representation).
It also shows the countries where the ad got the most views and engagement, along with other relevant ad suggestions at the bottom.
Following the details shown on PowerAdSpy, you can further enhance your native content advertising to ensure more sales and conversions for your business.
Conclusions- Why Should You Try Native Content Advertising?
Native content advertising has tremendous potential to trigger quick sales growth. Nowadays, marketers are also focusing more on native ads. It is really getting them better traffic juice into their conversion funnel.
And you know that there is always room for improving yourself. And so does native content advertising. Using the tools like PowerAdSpy, you can get even more ideas to improve your native ad content strategies.
Also Read-
12 Mind Blowing eCommerce Advertising Strategy You Should Be Using
Know What Goes Behind a Successful Ad Campaign?