Outlook of the Year 2021 – PowerAdSpy
Happy New Year 2022, folks! 
This new year let us take a vow that we will bring the best out of our inner self and mark every milestone we planned for our lives! Cheers to the dreams, motivations, sadness, and moving on.
This year has been challenging for every industry, sector, and business, as we moved our core to the digital sites and chaos and had a silver lining. This pandemic creates every step daunting and paces up the eCommerce industriousness. So the 2022 new year is knocking the clock, and it's excellent timing to hit the promotion plans and advertising campaigns. 
Although cliched, the new year is the new beginning. 
So wish you a happy new year 2022 and with that we would love to know what your resolution for 2022, and what dream you want to keep living. Do share with us in the comment section. One of your thoughts might motivate us!
At POWERADSPY, we work on every characteristic of advertising and comprehend. In the universe of marketing, nothing is constant. So to cope up with that, we work on every element to provide the best service to our customers and provide them with the best advertisement strategizing platform. 
This new year 2022, we are thanking our best minds, intelligence, thoughts, and creativeness for assisting in giving the best services. And that is why we are representing some of the creative works of the POWERADSPY and their native idea.
So without any further delay, let us hop into the article.
Cadbury Ad Research and Study – PowerAdSpy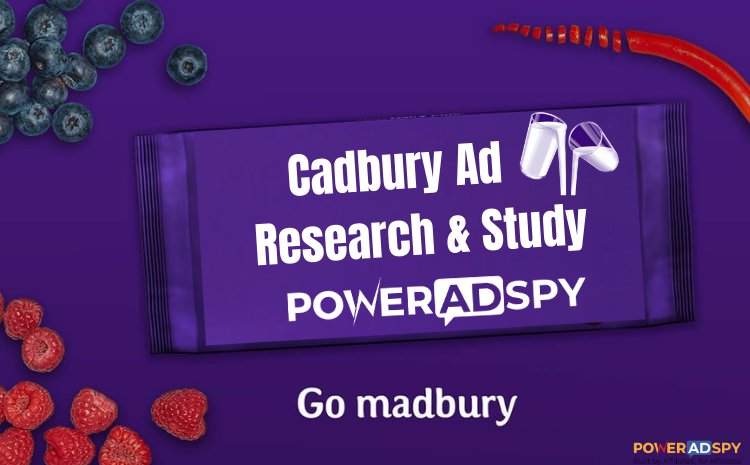 A well-researched analysis of the Cadbury advertisement emphasizes the feelings of advertisement tales. Cadbury ad research accessed them to get the best shot of love and appreciation by all the people across the world. 
And with this Kuch to meetha hojaeye Cadbury blog reference, you can peep into how PowerAdSpy delivers the best-harrow details of any particular ad. Explanation of the specification of the ads and exploring the well-performing advertisement campaigns for the festive season using PowerAdSpy. 
You do not have to go anywhere else! Visit the link here, and enjoy the Cadbury ad researched factual data for the advertisement. 
Now coming up to the sweet month of the year, February replenished the Valentino week not only for the lovers but the marketers and advertisers to make the world of advertising a Lil bit gleaming.
5 Inspirational Ideas For Valentine's Day Advertising
No advertiser or marketer wants to miss out on the blossoming month of Valentine's day. But, when it comes to encountering what ad campaign will serve you, a puzzling situation comes up. Right?
This blog is an epicenter of creative advertisement conceptions. Also, how to use PowerAdSpy for searching priceless elements for the campaign. This blog is here to cover your back!
Get redirected to the blog following this link here.
Moving to March, how can we forget International Women's day? 
09 Most Thought-Provoking eCommerce Ads for Women's Day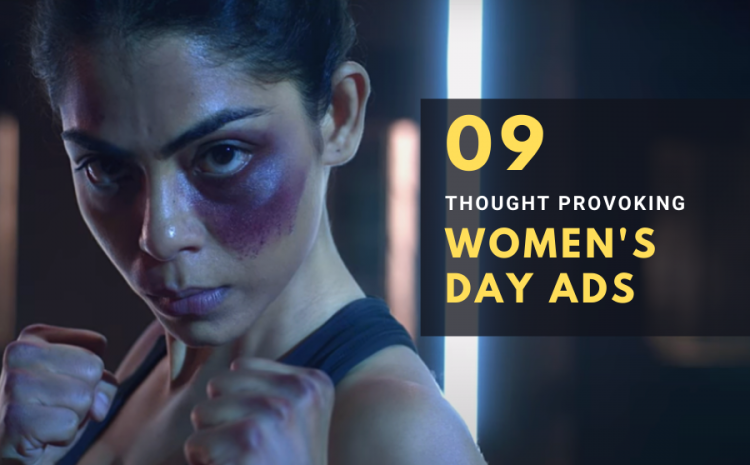 This blog holds and explains the advertising campaigns and examples that unleash the power of women. Breaking the basic stereotype of women and how brands and businesses are not leaving a single stone to prove that.
Each example dazes the core of the stereotypes related to the women of our society for ages. It is communicated in such powerful and ironic ways by the brand that it satisfies the target of the social cause too.
And since these campaigns are so intense and empowering, have a glance at how PowerAdSpy allows us to discover whether this type of  advertisement campaign satisfies and targets better ROI goals.
Follow the blog and let us know how you feel about the examples, and it was worth it. You know the drill! Leave the comment in the section down below. Go through the blog here.
Celebrating a Happy new year 2022 was not complete without talking about the OTT platforms, especially Netflix! These OTT platforms are famed for their cozy weekend plans and most movies and series releases. As the rules and regulations of COVID 19 still are here with us!
So YES ! For our April blog, 
A New Way To Think About OTT Platform Advertising Campaigns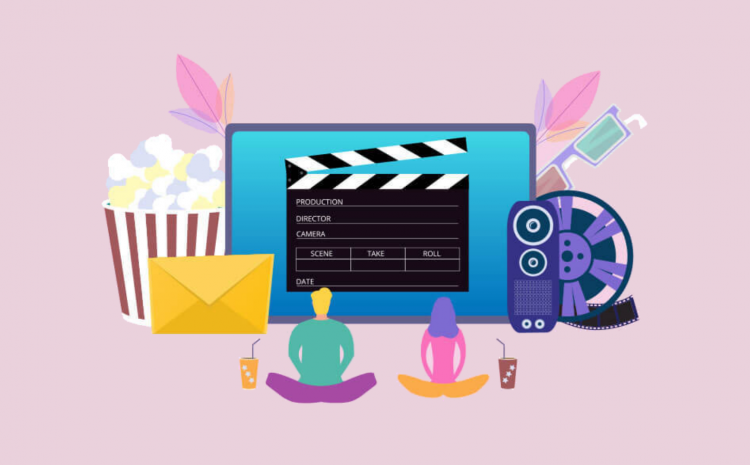 OTT platforms are a completely new entertainment phenomenon introduced to the audience. Hence, it has more potential to grow as a whole. And the users have started enjoying the benefits of these platforms. However, how does it work for marketers and advertisers?
This blog explains every element of how and why OTT platforms are beneficial for marketers and advertisers. 
Find this exceptional blog by clicking here.
In 2021, the fashion industry also witnessed prominent changes, and the coming new year 2022, will also bring some more changes. And we didn't miss the chance to go through it and convert them into words.
How Fashion Ads Are Impacting Our Society Culture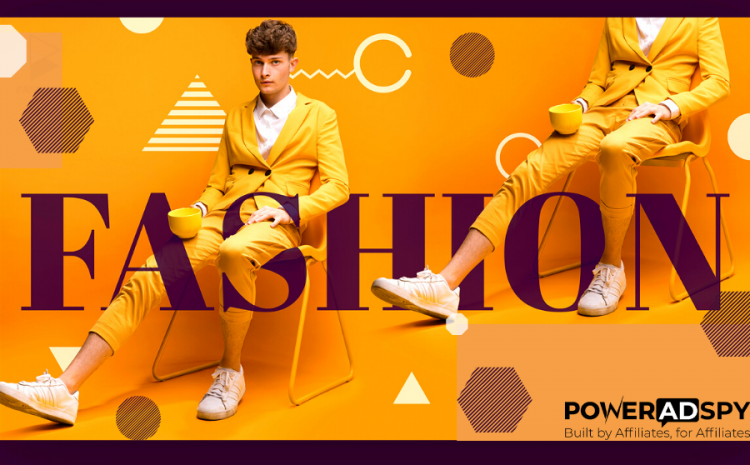 Indeed! Fashion ads and their stereotypes have an intense and hard-rocking impact on society. No matter whether it's accepting our body flaws, natural curves, and avoiding air, brushing all beauty flaws.
Fashion advertisements are more into influencing the social grounds and addressing society's cluelessness towards them. And this blog is all revolving about it and how these social unorthodox ads can  skyrocketing for your business with PowerAdSpy. 
Find this outstanding and must-read blog by clicking the link here.
One of the social media platforms that have been around the gleaming eyes of the advertisers and marketers in the new year 2021 and will be in the new year 2022 is Facebook. Oops! 2021 also brought some prominent changes for Facebook, not only in segments but, Facebook is now Meta!
The upcoming blog is an epicenter in steps and how to target the competitor's audience through Facebook ads. Crazy, right?  
How To Target Competitors Audience Using Facebook Ads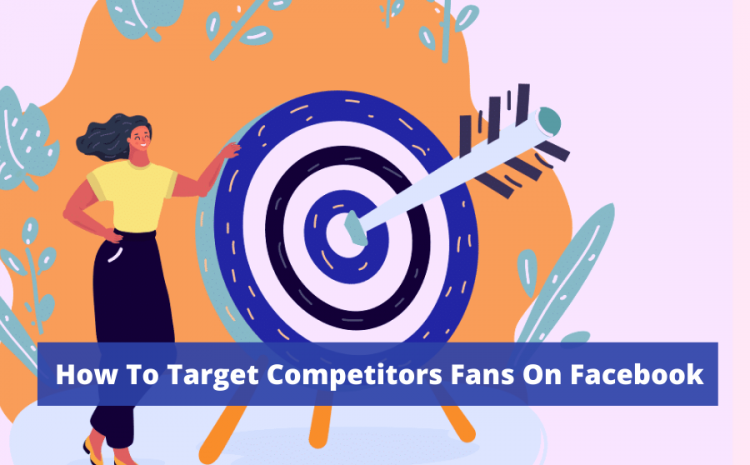 Earlier, we used the word crazy! Yes, because targeting your competitor ads is a well-serving advertising strategy and can upshot your marketing metrics. But the question is, how can you peep into your competitor's ad strategies? 
With PowerAdSpy, an ad intelligence tool that lets this complex task into every simple procedure. Know how? Witness how to target a competitor's audience using Facebook ads. 
Redirect to the blog by clicking the link here.
Around this phase of the year, all the advertisers, masses, and businesses are buckling up for the upcoming holiday sales and blasts. And the indication is that we are bringing our holiday advertising ideas blog to the queue. 
Cherishing The Holidays With 06 Tempting Ad Ideas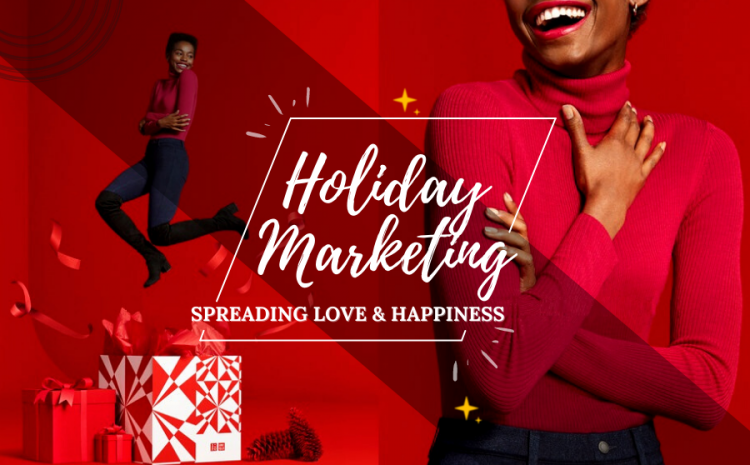 A solid and impressive ad campaign for not only advancing the happy new year 2022 but emphasizing the entire holiday season is considered a good advertising technique. Assembling plans and initiating them at this point of the time is the ideal startup, and stats are favoring the outcomes. 
However, if you are curious to know what your competitors are planning and what advertisements are giving them traffic, this blog might sound helpful. Also, how PowerAdSpy can be righteous assistance for searching efficient ads for business. You can follow the blog by clicking the link here.
Boosting revenue and minimizing expenses requires an effective ad strategy. But working on it demands attention on numerous things, and that's why we are bringing up the blog dedicated to this factor. 
Effective Advertising- The Game Changer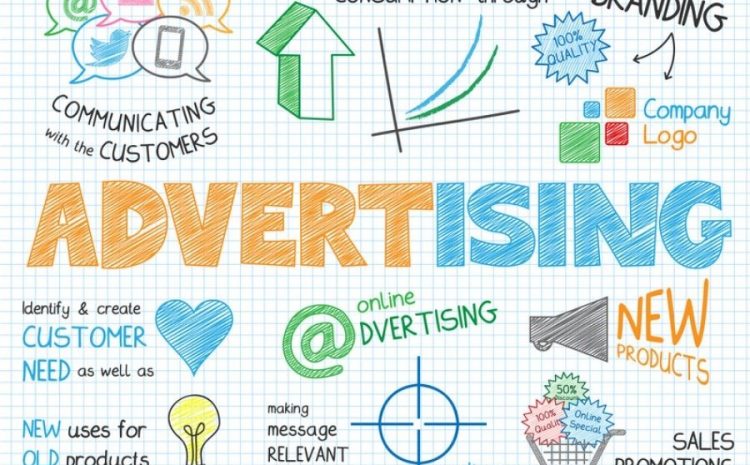 Ideally, an effective strategy for your brand promotion informs, persuades, educates, reminds, and entices the customer attention to at least try once or use your products. Another aspect of great advertising should reflect consistency and clarity about the unique positioning statement of your business. 
Get the detailed and more informative factors mandatory for effective advertising by clicking the link here.
Effective advertising seems a daunting challenge, precisely when it's the festive season, and every element of the outcomes and ROI values the most. 
We make it leisurely for you by representing Halloween ads ideas in the upcoming section.
Halloween Ads: Trick or Treat your Socials today!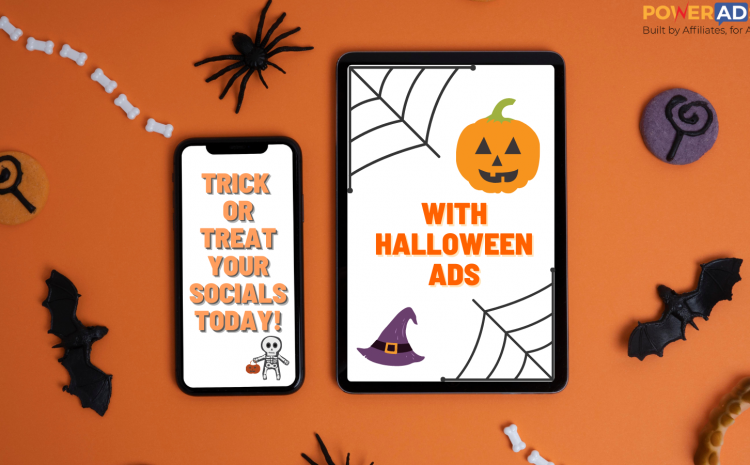 No festival is untouched by social media today and advertising on the social media platform is the scariest thing because it requires plenty of studies regarding the targeting audience, countries, gender, and many more.
Know how to trick and treat your social media ad campaign, especially on Halloween and how to spook your competitor's ad copies with PowerAdSpy. 
This blog is all you need when it comes to skyrocketing the spooktacular social media ad campaigns. Follow up the link to read the blog by clicking the link here.
Now, Diwali remains the heartily celebrated festive season with bright lights, sweets, and a note that there is always a win of good over evil. 
And this makes nothing for the advertiser, marketers, and businesses to take this chance for establishing advertising campaigns and spreading the social cause. In the upcoming blog, glimpse some of the best examples of advertising campaigns and how to create the brightest ads.
Make the Brightest ads for Diwali 2021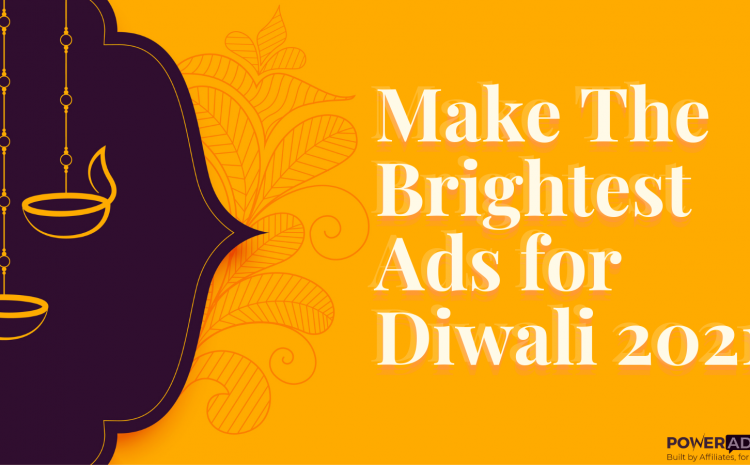 Celebrations like Diwali give brands and organizations the perfect opportunities to bond with their customers with their advertisements. Companies pour big money into Diwali ads to sever or culminate a relationship with their audience to reach out to them and try their products.
And this factor makes the marketers, advertisers, and businesses stressed into the Diwali ads. Follow this blog and keep creating gleaming ads by clicking the link here. 
Now we come to the occasion of having turkey dinner! Thanking every aspect of our lives concludes thanksgiving. Every advertisement strategy in 2021 operates and spins thanking loyal customers, employees, and business partners!
Victorious Thanksgiving 2021 Ideas To Nail Marketing Strategies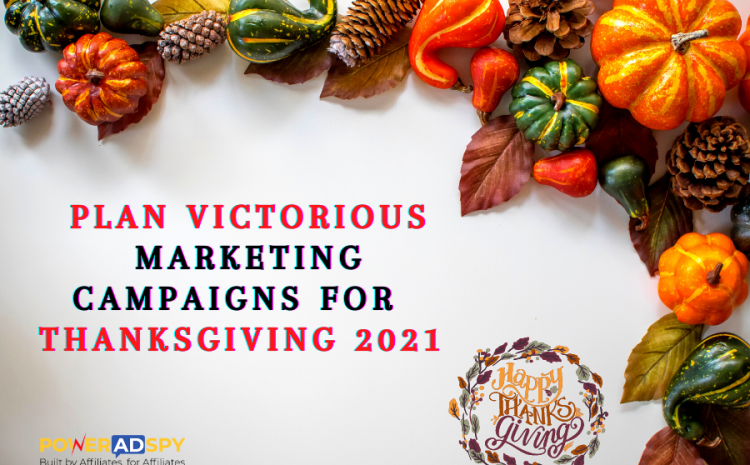 Advertising ideas value the occasion of thanksgiving 2021 is mandatory. To analyze and investigate what ad campaign will favor you or not.
It is more like the superlative occasion to rejoice with the families and friends, embracing a day to thank and pray. When it comes to the marketer, the turkey time is over!
To witness how to convert thanksgiving advertisement campaigns in favor of your business and ROI. Follow up the link by clicking here.
Folks, now comes the jingle bells, jingle bells. The significant junctures for the advertisement campaign potentially heal annual financial losses in just one season. 
And we recommend planning your advertising strategies with extra caution!
15 Best Christmas Marketing Strategies to

Powerup

Sales
Christmas festivities are a tremendous period to create exciting Christmas marketing campaigns and harness social media platform potential to the fullest for increasing revenues and boosting sales. It makes Christmas a potent advertising strategy. 
Know what effective tactics can make the Christmas marketing strategies a better booster engine for your business. By following the link here.
This new year 2022, analyze and examine all the advertising campaigns and see what works best for you and how to create the extraordinary ones for your business. Before wrapping it up, we want to wish our readers a happy new year 2022. We wish this upcoming year brings fortunes of happiness, smiles, health, and prosperity. 
And also we wish you outstanding advertising outcomes and great ad copies ! But for that, try PowerAdSpy ! Hey, a free trial is available here .

Happy New Year 2022 !
Making this new year 2022, a little booster for your advertising campaign and before saying ciao, we have listed down a few marketing strategies which can bring better upshot.
When it comes to new year's marketing ideas, do not forget to wish your customers and partners a

happy new year 2022

. Send new year emails and let them know how valuable they are for you. 

Welcome the New year on Social media and post discounts, offers, and coupons to wish you a happy new year!

You can also go to traditional marketing campaigns! 

No one will miss

happy new year 2022

sales! Launch new products, offers, and new year-centric campaigns and advertisements to create a buzz among the competitors.

Also, don't miss investing in an ad intelligence tool to stay superior in your advertising strategies. It allows you to understand what's going on in the advertising world and how your competitors are tackling all the obstacles. It will also allow you to create a campaign that will surely raise your revenues. 
Finally, happy new year 2022 !