Shortcut To Strike Your Rival : Competitor Analysis Framework
A competitor analysis framework can be a daunting task. Why?
No matter if you are a new or rooted one in business, it's always a better idea to keep the enemies closer rather than the friends. But sometimes arranging and collecting competitor's data can be ridiculously difficult.
It's always demoralizing and a matter of rethinking when the marketing strategies didn't rank up to our expectations, numerous questions thump our brains.
? Like why competitors outran strategies?
? What are their strengths and weaknesses?
? What marketing strategies do they follow?
? What is the targeting country of your competitors?
A solitary answer for all the queries is working on a competitor analysis framework.
Tap On The Play Button To Listen Podcast;
In this article, we will discuss everything detailed about the competitive analysis framework. So stay tuned. But first thing first, Let us discuss the competitor analysis in detail.
What Is Competitor Analysis ?
Competitor analysis is defined as identifying and evaluating your competitors, their strengths, weaknesses, and strategies. This data can further add up to evaluate your company's efforts and take advantage. You can call it an essential part of your marketing plan.
BTW- Check it out if you are seeking ways to spy on competitors on Facebook ads.
While crafting the needs of competitors analysis, make sure to mark all the factors below;
?  Identifying your competitors
? Obtaining information about your competitors
? Evaluating and cracking their marketing strategies
What Is A Competitor Analysis Framework?
The competitive analysis framework is a model that helps to provide structure while researching the relative factors of competitors. It provides you to give a structured guide for finer market analysis.
There are several frameworks you can use for competitive analysis in marketing. But the question arises: How do you choose the right one for your needs?
Here are five of the most popular competitive analysis frameworks in detail which can further help you to figure out what model will work for you.
Competitive Analysis Framework Models
SWOT Analysis
The SWOT analysis framework helps you with the internal (strength and weaknesses) and external factors (Opportunities and Threats) that impact your business or course of action.
SWOT analysis performance makes the most of what you have got, to your organization's best advantages and mending all the disadvantages. SWOT analysis measures contains four parameters which are describe as ;
Strengths: What are the most active factors about the competitor's company? What are their top most resources, laborers, assets, and more?
Weaknesses: What are the company's weak factors? What is the company doing poorly? What is the limit on resources?
Opportunities: How do the competitors use the growth factor? How are opportunities grabbing and using for the opposite company?
Threats: What are the threats for the company? How effectively are they handling them? Is there any change in the regulations, laws, or standards changing?
The SWOT analysis has been the gold pattern in business since the 1960s. When combined with the competitor's analysis framework, it has the potential to grasp the extraordinary analysis framework into factors for better improvement against your rivals.
Porter's Five Forces
A framework is capable of examining the competitive market forces in an industry or segment. It helps you evaluate an industry or market according to five elements: new entrants, buyers, suppliers, substitutes, and competitive rivalry.
According to Michael Porter's model, these are essential forces that directly affect how much competition a business faces in an industry. Here is the force explained in the details are;
Competitive Rivalry: Numbers of rivals you have in your business and how their goods and services compare with your own?
Supplier Power: Identifying potential suppliers, uniqueness of goods and services, comparing prices and their alternatives.
Buyer Power: Cost per customer, customer counts, average purchase, the strength of buyer power.
Threats of substitution: Are customers able to find an alternative to you? How accessible are the substitutions?
Threats of New entry: You should have a graph to know how easy it is for new players to enter your market and what can happen afterward.
Figuring out these five factors where your relevant data resides, harvesting, and analyzing it can be a crucial part of how you can choose to approach the market.
Growth-Share Matrix
The growth-share matrix analysis framework classifies the products in your company's portfolio against the competitive landscape of your industry. Here the product falls into one of the four quadrants in the matrix, with each corresponding strategy.
Question marks are high growth but low market share products, often new products with high potential. How likely a product is to become a star.
Star is the product that is likely to achieve high growth and high market share. Cash cows are low growth and high share products. These products depict cash and fund investment can be beneficial.
Pets are low shared, low growth, and considered as a failure. The traditional usage of this competitive analysis framework is to help large firms determine their product portfolios. For instance, which products to invest in further and which needs to be cut off.
Perceptual Mapping
Perceptual mapping is a visual description of insights into your product in contrast with the competitive alternative. It's also called positioning mapping.
This competitive framework shows the position of your brand, product, or services mapped against your competitors.
The first step is to determine two attributes used as the basis for competitors. Next plot where your products and those of your competitors falls on the spectrum of those two attributes
Why Should You Conduct A Competitive Analysis?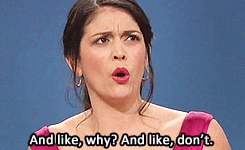 You have likely heard the saying, "Keep your friends close, but retain your enemies even closer." Retaining your enemy close would prevent you from getting suddenly ambushed.
Sometimes you don't even know about your enemies but tracking through the competitive analysis, identifying the competitors can assist you in determining how your offering is being compared to others and what differences are standing out.
While investing and concluding mentioned below can help you out setting the parameters for the competitor analysis framework, also there is a detailed overview of these parameters;
? Social media
? Advertising
? Pricing
Pricing-
We know that pricing depends upon how an individual brand is performing but accessing the top of your competitor pricing page can be one of the jackpots for your analysis. Do they offer monthly or annual plans? How many packages have they got? This way, you can prioritize and set the parameters for several competitors.
Social media platforms-
This section will give you an analysis of where your competitor's audience hangs out and how they are planning their marketing strategies to gain more reach and engagement.
On top of that, if you see a platform that appears to be heavily underused, that platform can be worth experimenting with for you.
Advertising –
Getting a fair idea of your competitor's ad strategy is a mandatory item while doing competitor analysis, PowerAdSpy is a good launching point. Enter any details of the competitor's website and navigate to the search section- it will crawl and grasp all the ad strategies of your competitor's what they do for advertising, what's their target keywords.
So, we are mentioning all the pros factors does not mean that there is no watch-out category in the competitor analysis framework.
NO- NO Factors While Conducting Competitive Analysis
Never duplicate your competitor's strategy, don't look to your competitors for marketing tactics. For example, they might have thousands of Facebook Ads, but that doesn't mean it'll doubtlessly work for you.
Here are 02 no-no points you should avoid while applying competitors analysis;
Avoid It For Decision-making
Do not practice competitive analysis to make judgments on what to develop next. Your marketing campaign should always depend on customer feedback, talking to prospects, and ideas generated from internal aspects not by looking at what the competitors are doing.
Don't Invest Much Time
Manage your competitive analysis as a disengaged time activity should not consume your time and resources.
Instead, focus on customer feedback, in-app behavior and count these factors to be your most potent source of data insights.
Why Analyzing the Competitor's Website is Beneficial?
Being competitive online is vital more than ever because often your customers discover and evaluate products by comparing them online first before interacting with the company, and the first impression always counts.
According to the studies, 89% of consumers use the internet to find information on products, services before making a purchase decision. Therefore it is crucial to stand out in contradiction to your direct competitors.
To ease up this task, there are mainly reliable tools which can perform analysis tasks on different metrics. Here are the top listed website competitive tools in the below subsection.
Best tools for online competitive website analysis
Some of the tools profiled below can provide a comprehensive overview of your competition's strategy quickly. Some may have a significant monthly subscription fee, but the investment may pay off as a result.
So let us dive into the top 3 website competitive tools are;
SEMrush
A versatile competitive analysis tool that doesn't require a large budget. It's well known for monitoring the competitor's display advertising and search engine marketing strategies.
You have to enter the website URL into the search engine bar. Within a matter of seconds, you will get the results to measure the following metrics.
The volume of traffic from organic and paid search
Changes in search volume over time as far back as two years.
The respective keyword for which your competitors are ranking
Dofollow and Nofollow backlinks
Here, the limitations-free version of the account on SEMrush is that it only receives five data points for each metric and will be limited to five reports per day which can be low for a big organization.
Ahrefs
Ahrefs is mainly used to analyze a website's link profile, keyword rankings, and SEO health. Also, it is beneficial to find the content that's performed well on a given topic.
Few of the different variables that you can analyze with Ahrefs:
Total referring backlinks
Total pages crawled
Most popular anchor phases
Most popular content on the site
Regions that most referring domains originate from
Referring IPs
Ahrefs is the most popular SEO analytics tool on the market. Available at $99 a month allows you to access up to five million data rows. Moreover, the testing version is also at $7, it is better to try before investing in it.
Datanyze
Datanyze is a specialized software program that focuses on lead generation opportunities. However, you can also use Datanyze to get more information on your competitors. Data can be helpful for any industry, but it's especially beneficial for technology providers.
The information derived from this tool includes ;
Contact information of a given company
Estimated revenue and funding
Founding rate
Industry category
Country where the domain is based
With this collected data, you can easily sense the revenue competitors generate and the amount of money they invest in their marketing campaigns. The estimated factors accessed while conducting competitor research, assist you in determining which factors the opposition is relying on.
Check Out Our Latest Blog:
Learn How To Have An Employer-Employee Relationship The Right Way
7 Hacks To Grow Your LinkedIn Connections Right Away
Referral Traffic : Over Rated Tactic For Diverting Traffic to Website
Wrapping it up
I hope you have got a clear understanding of the market and how to improve your product. PowerAdSpy makes things better and simpler for you to analyze and seek the numerous ways to serve your audience and converge on the competition.
Please make things clear that competitor analysis is not copying or stealing what your competitor is doing, it is to apprehend and analyze where your business falls in the market and seeks into the new opportunities to make your product stand out.
The moral of the article is competitor's analysis is for finding ways to serve the customer better while improving their brand value.