7 Ways To Engage Your Audience: Social Media Marketing Through Emotional Triggers
In social media marketing, the psychology of the audience plays an important role to enhance the conversion for the business. Nowadays, companies can make use of emotional tactics to grab the attention of their social media audience. Evidently, marketers have also realized the fact that emotional triggers can be an essential part of their marketing strategies. Still, many of the marketers aren't aware of psychological marketing tactics. If you are also one of them, then here are shown some emotional tactics which you can apply to your social media marketing campaign to engage your audience.
Click Here To Listen:
Engage Your Audience Through Emotions:
Social media posts related to emotions are quite contagious and can go viral. You can also say that it behaves like a dominos game – where one person sees the post and share it to the other person. This process goes further and further, and more engagement comes on that post. 
Here we would like to discuss the most arousing emotions on social media, which can help you to gain more engagement.
Joy and Happiness ? :
Even though social media is full of negative content. Still, the good news is that happy posts have a comparably stronger influence on social media. Often people would like to share and engage happy content on social media.
People generally searched for the keywords which give them joy and happiness. For example, suppose if someone is searching for the keyword "amusement park", it shows the emotion of joy and happiness of that person.
As a marketer, you need to guess the emotions of your audience at that particular moment so that you could be able to create more earning opportunities for your business.
Fear ? :-
Fear is one of the strongest emotions, which marketers can use to attract the attention of their audience. Usually, marketers use FOMO (Fear Of Missing Out) tactics to gain more clicks on their adverts. Such kinds of FOMO ads based on three concepts: Rarity, urgency, exclusive offers, which could be easily noticed by the audience. 

For example, "Only a few hours are left before the offers shut off". You might have seen kinds of FOMO ads which are quite common. You can also use similar tactics in your social media advertising to gain more engagement and revenue for your business.
Desires ? :
Most of the people desire for the luxury which they can't afford. Desire-based marketing methods can help you to create hope in the mind of target customers. On the hope of gaining more, people would like to invest in the products. A simple example of desire-based marketing strategy is to provide a discount on the price for purchasing more. When such sales adverts come into the reach of people, they would temp to buy more to save money for every purchase.
Trust and Empathy ? :
People would like to invest only on the products which are reliable and trustworthy. That is the reason why trust becomes a vital factor in marketing, while empathy is the source of creating trust. As a marketer, you need to make your customers believe that you understand their pains and needs, and you can provide solutions to their problems. In fact, most of the marketing starts with empathy. If you want to boost your business sales, trust and empathy can be the vital psychological traits for your marketing strategy.
Humor ? :
People would generally like the stuff which makes them laugh. Amusing and funny content can be part of your social media marketing strategy, as it can help you to gain more engagement. People feel good when they laugh. It releases their endorphins, which makes them feel more relaxed and happy. That is the reason why people would like to relate to the thing which makes them laugh more.
Competition ? :
People love to invest in exclusive things. In such a case, you need to provide them with something, which they desire but can't find anywhere else. You need to show your audience what makes you different from your competitors. That way, you could be able to grab the attention of the viewers, and they would likely to become your customers as well.
However, for that, you need to understand the marketing traits of your competitors. To analyse the marketing strategies of your marketing rivals, you can make use of the best ad intelligence tools-  PowerAdSpy.
PowerAdSpy ?️ –
It is a Facebook ad analytic tool which contains a powerful database of Facebook adverts. It helps you to find out the best performing ads of your competitors on Facebook. Its services are not limited only to Facebook only, as it allows you to track adverts on social media platforms like Instagram and YouTube. And it also allows you to find the Google ads of your competitors.
Also Read:
Facebook Ads vs Google Ads: Which is Better for Your Small Bussiness?
All-In-One Guide: What Is Google Adwords And How It Works?
04 Topmost Facebook Messenger Marketing Strategies You Should Try
The Latest Facebook Updates You Need To Know About
How to Find Competitors Ads On Facebook, Instagram, YouTube and Google Using PowerAdSpy?
Step 1:
Login to the dashboard of PowerAdSpy.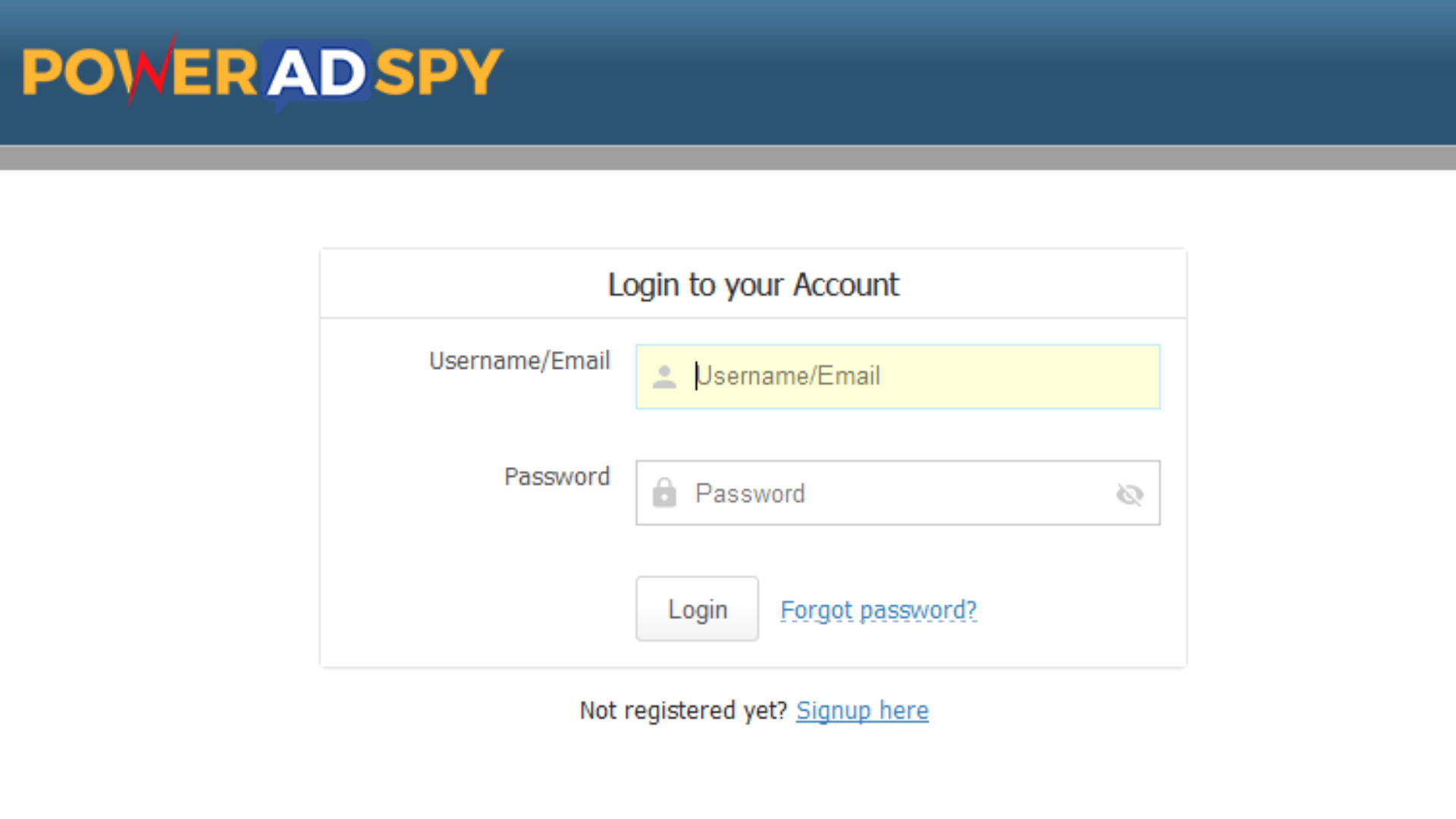 Step 2:
On the dashboard page, you will see the user information on the right corner of the dashboard. Besides that, you have the option to interchange the platforms on which you want to find your competitors ads.
Step 3:
There you can see the three options other than which you have chosen already. Suppose if you have selected Google, you can see the options- Facebook, Instagram and YouTube on the screen.

Step 4:
Now if you have chosen Google, it will show ads performing on top pages of Google search engine. 
Step 5:
Here on the right side of the dashboard page, you will find the search mode and filter mode options.

Step 6:
In the search mode, you have the subcategory options using which you can find ads based on keywords. You can also sort by ads based on how longest and newest ad campaigns while you can also search for ads based on the date and time of the ad campaign.
Step 7:
Below that, you have a filter-mode using which you can filter out the ads which you want to target.
Step 8:
Here you have the option to search ads based on the locations, languages and top to bottom rank positions of ads on the search engine.
Find Competitors Ads Using PowerAdSpy
These are the steps following which you can find and research the top-performing ads of your marketing rivals on  Facebook, Instagram, Google and YouTube. To know more, you can also check the video shown here:-
Encouraging Response ? : 
There is a term in the sales strategy called "reciprocity" which work for both online and offline marketing. The theory of reciprocity claims that if you are kind to your customers, they would like to invest more in your services. That is the reason why most of the marketers come with gift ideas to encourage their audience to invest more in their products and services.
Final Words:
On a final note, you can say that psychological traits can bring you to gain influence with your marketing strategy. Marketers have been using emotions to their advantage for decades. And now with the help of social media marketing, it became easier for them to engage with their audience and gain more potential sales for their business.
If you also have some unique tricks to gain engagement on social media platforms, please comment to us. I would love to hear your responses soon.