How To Improve Your Next YouTube Advertising Campaign In A Few Steps?
YouTube is not just a name. It is an emotion! Yes, for many of us, YouTube is one of the most preferred and go-to applications to search literally about anything from around the globe. Also, YouTube has various angles, which makes it more versatile for the users. It is the most entertaining social media platform and, at the same time, the second-largest search engine in the world.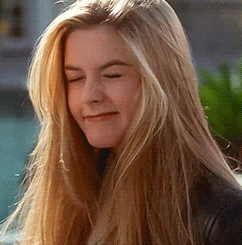 Hence, this adaptability YouTube makes it more compatible for business owners to promote and build their brand recognition on the platform. And numerous other factors influence your marketing strategy on YouTube. So, once you create a YouTube channel for your company, you need to count on these essential advertising components.
Hit The Play Button To Listen This Podcast:
YouTube provides room for business owners to market their products on the platform, so you will have to face a lot of competition. And it will be based on converting your target subscribers to your potential customers. Also, this is a little challenging and, of course, tricky to predict accurate numbers.
Design Your YouTube Channel With Creativity
YouTube is a creative platform, and we believe the users here also prefer watching more trending and entertaining video content. Hence, it is necessary for all the YouTubers out there to implement and try out various ideas to make a better advertising campaign whenever they publish a video.
The advertisers can also look up to their competitor's ads on YouTube and try using similar ad campaigns for their brands. But let me tell you, all the campaign ideas might not work for every business running on the platform.
Hence, there are two ways to get out of this trouble. Now, either you can invest in each ad campaign and check if they work for your brand, and create user engagement on the videos. Otherwise, you can make use of an advertising management tool.
PowerAdSpy- Built By Affiliates, For Affiliates
PowerAdSpy is an advertising intelligence tool that instantly helps you enhance your social media advertising campaigns. The software helps dig out a hidden niche and create unique and appealing advertisements for your brand by keeping all the hassles far away. You can identify your target audience and create content to promote your product and services to the users.
PowerAdSpy's Power-Packed Features
Filter By Ad Positions
PowerAdSpy lets you search advertisements from millions of ads on the platform by choosing from Newsfeed ads and Side column ads and check which ad performs the best on multiple social media platforms.
Complete visibility
PowerAdSpy offers complete advertising analytics to its users. Hence, you can see the live ad posts on the site itself. You can also keep a check on the real-time audience engagement and traffic on the advertisements.
Data Of Millions Of Ads From 15+ Countries
PowerAdSpy has a collection of Millions of ads from 15+ countries from around the world. You can always find the most trending ad of your niche from the platform. Also, the software keeps adding new ads to the list to keep its users updated and providing the best user experience.
Narrow Down Your Searches
You can directly mention the relevant keywords of your niche, and the tool will show you particularly those ads that have similar text in them. Also, you can keep an eye on the top-performing competitors of your niche and view the ads they are running.
Bookmark The Best Ads
As PowerAdSpy has a library of millions of ads, make sure you bookmark the ads you like and wish to utilize in your future ad campaigns. Hence, you can cut down on your time spent searching the ads repeatedly.
Powerful Search Algorithm
Search the exact and appropriate keywords within your advertisements. You can also filter out the best among them by sorting the required fields such as likes, shares, and comments and view the best ads.
Engagement Oriented Details
With PowerAdSpy, you can identify which advertisement is acquiring the most user engagement in your niche.
Combination of Videos and Image Ads
In almost all the social media platforms, we can find business owners putting up image advertisements and acquiring more audience engagement and traffic. But the video ads are always better for all the sites out there. These are the latest marketing strategies that are gathering all the attention of the users.
With PowerAdSpy, you get to know which type of video ad is trending in recent times, and you can also download the most engaging ads for your upcoming campaign.
GEO-targeted
PowerAdSpy acquires a broad data center of advertisements. It offers well-defined details about the Geo-targets of your business competitors, and it will acknowledge you about the users who share a similar interest or niche.
Call to Action Based Sorting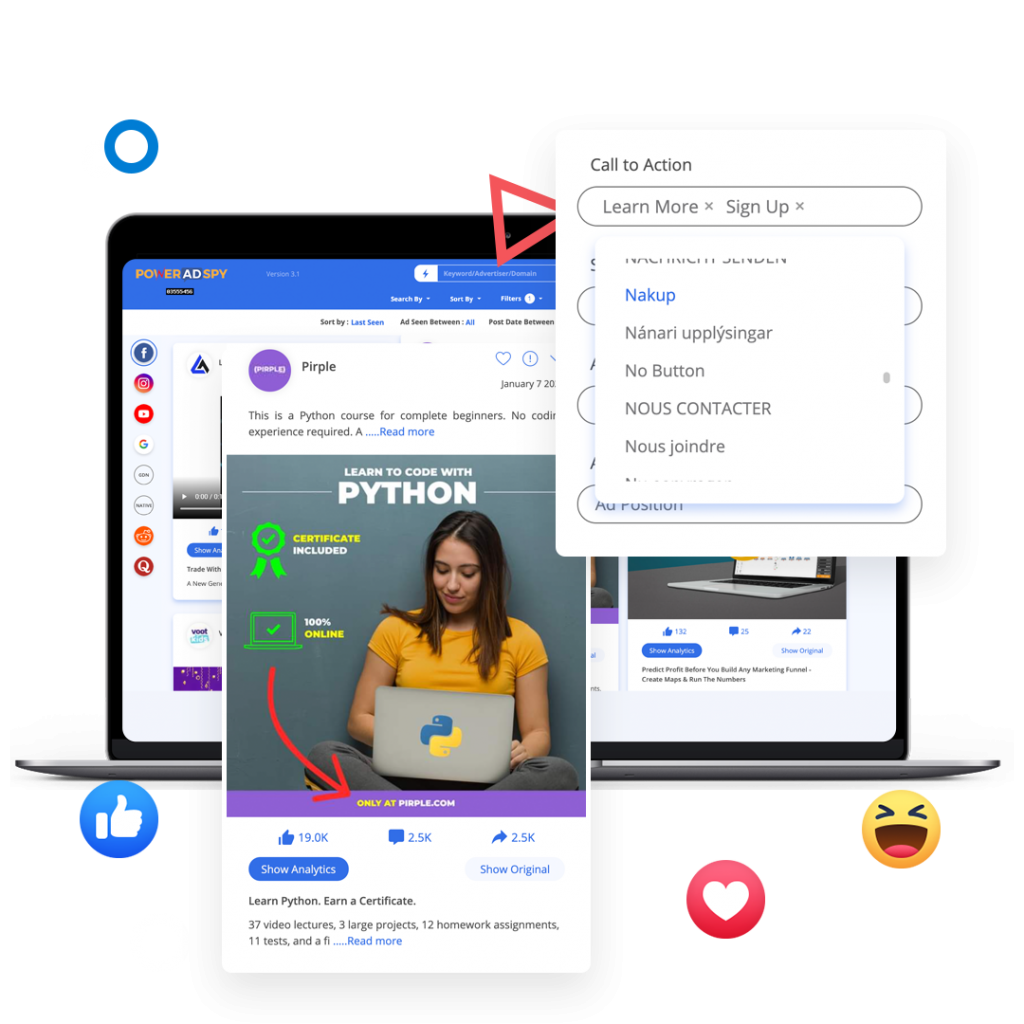 Call-to-action buttons are a must while advertising the products and services of a particular brand. They are the most significant element of promoting your business as it redirects the audience to your official website or other landing pages where they can interact with your goods.
So, with PowerAdSpy, you can check which CTA button works the best for your niche and implement that in your ads rather than experimenting with others.
Several advertisers find difficulty getting started with a new idea whenever they plan to post a new advertising video due to less knowledge about the right tools to manage their marketing strategy. But this is not a problem with PowerAdSpy. The users only need to understand the steps to navigate through the PowerAdSpy dashboard, which is super easy, and get started with it today.
Getting More Subscribers For Your YouTube Channel
When you aim at converting your target subscribers to your potential customers, try having a good number of the audience getting engaged in your content. Hence, it will boost the percentage of users getting intrigued by your products and initiating a purchase from your website.
Let us dive right in to get more ideas on acquiring the right kind of audience for better conversion and return on investment.
Maintain Consistency
YouTube users prefer watching regular and updated content. When you maintain consistency of uploading the videos on time, it makes your presence more powerful on the platform. You can acquire more views, likes, and comments on your videos and interact with the users through the same. So, you need to work on your resources to check which strategy works the best for your niche.
You need to be aware of how many contents do your competitors post weekly. Hence, you can follow the same schedule or plan out your elevated strategies to stand out from your competitors.
Also, check out the blog to know the correct timings to publish your video on YouTube:
Before You Post On Social Media, Check Out The Best Timings.
YouTube Channel Trailer
Make a trailer video for your channel which speaks about your brand, the niche you follow, and the products and services you acquire in general. The trailer must be more about your business and its purpose than selling products to your users. It must also contain the top videos of your channel, which shows the audience engagement on your posts.
Easy Access To Landing Pages
CTA buttons are a must while posting videos related to the products and services of a company. Hence, do not forget to provide easy access to your official website. You can use the space in the description box to speak a little more about your brand and ask your subscribers to click on the link.
Also, make sure the CTA buttons do not poke in the user's eye and are getting used subtly.
Use Influencer Marketing Strategies
One of the best and proven ways to generate more leads is to incorporate them into an influencer marketing strategy. The social media influencers already have a broad spectrum of audiences intrigued by their content. Hence it will be the best way to get your products and services advertised through them.
Hence, you can reach out to more users interested in your niche but be unaware of your brand.
The influencer marketing strategy always makes a difference. The reason is the influencers have already built trust within their audience, so whichever products they advertise will always grab the attention.
Receive Real Feedback From Users
When you sell your products and services to your audience, ask them to put up a picture and describe their shopping experience from your website. So, this is one of the best ways to show other users about the product quality they will receive if they look forward to purchasing from your brand. Also, ask your customers to put up their feedback mentioning how easily they could navigate through your products and how fast you respond to any queries raised by the audience.
Check Out Our Latest Posts:

How To Surpass Competition With Competitive Insights and Analysis| (5 Best Hacks)
How To Add More Value To Your Instagram Engagement Metrics?
Evergreen Updated Guide For Instagram Ad Size
Wrapping Up
Having a higher conversion of the target audience to potential customers begins when you put efforts into acquiring more subscribers to your YouTube channel. For that, marketers need to create unique, organic, and appealing content that makes you stand out from your competitors.
Also, analyze how your ads perform on the channel and make the required adjustments to yield desired results. Hence, by putting a little effort in the right direction, you can keep your existing users and attract new users to interact with your latest videos.
I hope the article helped you know about creating a YouTube channel. Is there something that we can incorporate? Please drop your thoughts in the comments below. I would love to hear from you!