How to Grow Pinnacle Clickability on Facebook Messenger Ads
Nowadays, brands are digging into Facebook messenger's to know the preference of the target audience and to gain desired visibility. Facebook exceptional messenger ads are a wide range of features that allows you to connect with the targeted audience with different types of highly specific actions. 
One of the easiest ways to take advantage of messenger's global reach is to run ads on it. It works just like ads across other Facebook platforms. Facebook messenger ads majorly work on two variable factors ;
The first is an objective, and the second is a placement. Both factors are valuable when used correctly and precisely. 
Facebook is one of the largest social media platforms whose daily-based active users have increased rapidly. This signifies it's over 1.3 billion people over messenger every month with an overall increase of 11% year-over-year.
A piece of great news? 
NOT REALLY!
The increasing rate of active users indicates there are millions of opponent advertisers seeking the same niche which you are targeting.
Tap On Play To Listen Podcast
How Do You Distinguish?
Facebook messenger ads are technically converting into a battleground for digital advertisers seeking to communicate with the customer in a more straightforward and personalized way. 
Following up with a successful beta experiment of Facebook messenger ads in Thailand and Australia, the seamless advertising assortments are rolling out globally.
With Facebook Messenger Ads
Facebook messenger ads give us the ability to contact customers spontaneously. And they have already been manifested to increase conversions and response rates, according to Facebook studies.
So the story is, what are Facebook messenger ads? Why should you care? What are the Facebook messenger Ads best practices and specs?
Here are two vital features you cannot overlook about the Facebook Messenger Ads, plus the privileges of choosing as the advertisement partner beginning in just a few moments.
What Are The Facebook Messenger Ads?
The moderately new ad feature that Facebook has developed allows a user to view your ads and initiate a text conversation with your business with the click of a button.
Currently, Facebook messenger ads have two potent features;
Click-to-message Ads
Sponsored Messages Ads
These Facebook messenger ads are specifically designed for advertisers to start conversations with users and drive engagements and sales.
Starting with click-to-message ads, it is one of the attractive ad types if practiced correctly.
The Click-to-messenger ads display in your Facebook news feed as regular ads, but with a modified objective. Instead of CTA (call to action ) like Shop Now, users can send a message for the interacting phase. 
The specialty here is the CTA button that takes the user to a conversation with your company. The Add-on benefit of having these messenger style ads will engage customers without following the traditional sales method.
Next, we have sponsored messenger ads,
These ads enable you to address the individually crafted message directly to a user's inbox. Beneficial for directing strategic interactions and activities relating to your business. 
Although, retaining a user on the platform and reducing the risk of spring back. The sponsored message is typically Ads similar to casual messages with company names on your Facebook page.
Setting up the ads is a secondary thing, although the primary thing is to know what kind of ads you want in your marketing strategy. You like any ads or prefer particular ads and are required to create similar ads for your business.
 What will be your next step for your business strategy? Thinking of comparing your ads with global ads marketing strategies?
PowerAdspy is the desired analytical advertising tool for your ad-related problems which lets you find hidden niches and profitable opportunities and remove all the hassle of content creation, identifying campaign targets, niche research, and more.
With PowerAdspy, you can bookmark your ad and create a similar one for yourself easily.
Do you want to expand all your efforts for advertising strategies with minimum investment?
PowerAdspy
Technically, PowerAdspy is an intelligence tool that helps you build Facebook ads, Instagram ads, Youtube ads, Google ads, GDN ads, Native ads, Reddit ads, Quora ads with accurate specs and sizes.
Search Shopify ads of your competitors 
It helps you to search and find the most engaging ads operated by successful Shopify store owners. It provides full engagement details of the ads, through which you can analyze and create your next ad campaign and maximize the profit.
Object in image – Type any object you have in mind to look for in the ads and get exciting results.
Text in image – Search for any text you want to see in the ads and get insights about your competitors.
Celebrity in image – Search ads through celebrity names and find the desired results in no time.
Brand in image – Just remember the logo and search for the ads that are related to your niche.
Search ads with the exact and relevant keywords
PowerAdspy is a social analytics tool that allows you to search ads with your exact keywords and gives you the ability to explore ads from precise to results for better analysis.
Keyword– Search your ads on the basis of keywords.
Comment– Search by comment and get detailed list of ads.
Landing Page Text – Search by landing page text for better search results
Powerful Search Algorithms 
PowerAdspy algorithm lets you search the exact ads you are looking for by searching for popular keywords/phrases/terms within the ads. You can then sort those ads by date, shares, likes, and comment on easy access. 
According to the studies, it is one of the best Facebook Competitor analysis tools to facilitate the method of inspecting your opponents. We discussed the importance of Messenger Ads.
 Let us see how to set them up?
Why Invest In Facebook Messenger Ads?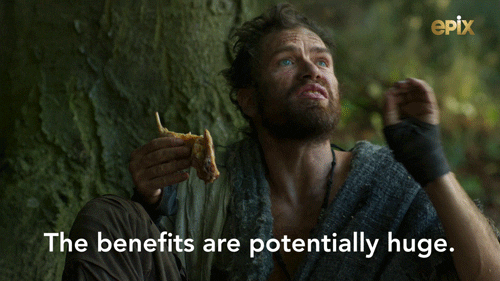 #Benefit1 – They intensify opportunities
Messenger Ads is a kind of representative in the sales process who guarantees and demos accelerating leads further through the sales funnel.
#Benefit2 – They implement Instantaneous Marketing
Sponsored Messenger ads enable the users to directly visit your page,  allowing businesses to interact with the leads the very minute they depict their interest.
#Benefit3 – They cut off the Servicing Time
The delay interval for customers significantly diminishes with the arising of the potent facebook chatbots and prewritten FAQ. You don't have to wait for the team to see the message and find the answer.
#Benefit4 – They're a contemporary method to interact with audiences
Using them automatically delivers you to stand out from the crowd, offering an additional way that users can interact with you. I can't emphasize enough that one-to-one conversation is so crucial in relationship structure.
#Benefit5 – They give better local targeting options
Expanding localized brand awareness is the vital characteristic that Facebook Messenger ads provide. Unwrapped with the new local awareness feature, you can generate a newsfeed ad that drives the local engagements. Alongside with the advanced option to select the local audience depending on where the business is situated.
How to set up Facebook Messenger Ads in simple steps; 
1. Setting up Click to Message Messenger Ads
The objective of the messages – Use the Messenger ad objective, click the "Message" campaign objective under consideration.
Choose which Messaging Apps to enable- "Click to message" allows you to create Sponsored Messages with new customers. The Sponsored message re-engage existing customers who have messaged you in the past. These are useful for retargeting campaigns.
Create what to show in the user's feed- To create ads that will show up in users' feeds with the call to action for users to send you a message, choose to click messages. You can choose which app to enable.
Finalize the ad is the most crucial part of creating a campaign- You will see a default chat in the Messenger headline. The default CTA is to 'Send the Message', but you can choose any standard CTA options. Always select the option that best reflects what you're looking to achieve.
2. Setting up the Sponsored message
Choose Sponsored message- Allows you to show up in users' inboxes already connected with Facebook.
AD creation and quick replies – Best practices are to include an image that would appeal to your target audience.
Consider adding quick replies- These are clickable prompts users can click like "Ask About Admissions" or Ask About Housing. They can increase the interaction rate, making you more successful.
Preview your ads- Before publishing, and schedule them to run.
Things To Remember 
Keep in mind that an irritated customer is not considered healthy or the brand despite it's easy for too many messages to do this task. 
Focus on the image quality, Retain the message volume reasonably, craft the landing message wisley and attract attention.
You can't just advertise anything you desire to divert the traffic to your page. It must be worthy because there are Facebook advertising policies to block your ways.
Check Out Our Latest Blog-
Top 10 Ways To Use Video Ads For eCommerce Business
How To Automate Facebook In Just a Few Hours?
Final Thoughts On Facebook Messenger Ads
Click to or Sponsored Messages, both have excellent performance that grants benefits surpassing the standard "Shop Now" Facebook ads.
The advantages of staying along with developing technologies forever showed a beneficial portion for your business. Remember that you're using efficacious Ads management tools for better ideas for your ad campaign before jumping into creating one.
Know what your competitors are doing, what trend is rocking, and see what ad will work for you or not before funding it. We value hard-earned money.
What do you think? Have you ever tested out the Facebook Messenger Ads options? If yes, how did they work for you? Share your opinions and inquiries in the comments below!!
Did I skip something or any suggestion? Please let me know in the comment section below. Will love to hear about it. 
GOOD LUCK !!!