The Latest Facebook Updates You Need To Know About
In the recent few months, Facebook has gone through many changes. It's already the second half of the year, and we are reaching closer to the prime time for marketing. Many of the marketers have already started planning for their upcoming holiday Facebook marketing campaign.
Are you also planning for your Facebook marketing campaign? If yes, then you need to know about the latest Facebook updates.
In this article, you will learn about the latest changes that happen with Facebook, which you should know as a marketer.
Click Here to Listen:
Organic Targeted Post Feature:
Facebook pages which have the number of followers over 10,000 have the privilege to share their content with their Top fans. Using this feature now you can target those audiences who are interested in your brand.
You can use this feature to target your top audience by giving exclusive offers. That way, you can enhance engagement with your followers and create more sales opportunities for your business.
Facebook Mobile Ad Format
In the upcoming days, Facebook is going to make changes in its mobile ad format. Earlier, Facebook shows up to 7 text lines in its adverts, but after this change, it will only show up to 3 text lines.
In order to reduce the size of ads on the news feed, Facebook is going to change the aspect ratio of its ads from 2:3 to 4:5.  These changes are slight, but it can have a significant impact on your Facebook ad campaign.
While you need to make sure to create ads with a text maximum of 3 lines and the aspect ratio of video ads should be 4:5 (not taller than that). Otherwise, it won't be showing on the Facebook news-feed.
Custom Audience Reach Estimates
Last year, Facebook introduced a bug which allows marketers to estimate their audience size. Based on which they create their custom audience ad campaigns. However later, Facebook removed this option, as it is vulnerable to the privacy of the audience.
But now this program is going to be reinstalled on Facebook. The bug got fixed and upgraded with privacy measures so that there won't be any abuse of this service.
It is an enormous update, which can be a big gift for marketers. This update can help Facebook advertisers to grow their reach with the audience so that they could be able to drive more conversions for their business.
Health Claim Posts Regulation
You might have seen ads on Facebook, which makes health claims for their products. While most of them were bogus with minimum truth behind those ads. These kinds of posts won't be staying on Facebook for a longer interval of time, as Facebook is reducing the post with health claims on its algorithm.
However, this update is going to hurt the Facebook campaign of advertisers who are making health claims to promote their products or services. Since Facebook is going to penalize such ads from its platform. In case, if you are advertising a product which is making such health claims on Facebook, then you need to pay close attention to this update.
Facebook Updates Graph and Marketing API
The Graph API is the primary way to get data in and out from the Facebook platform. It is actually an HTTP based API which provides ways to query data, post new stories manage ads, upload photos and perform other tasks.
Graph API 4.0
The new updated version of Graph API (Graph API version 4) needs more permissions for an app to access the pages associated with an Instagram user or media owner.
Here are shown the following permissions required:
ads_management, ads_read, Instagram_basic, manage_pages.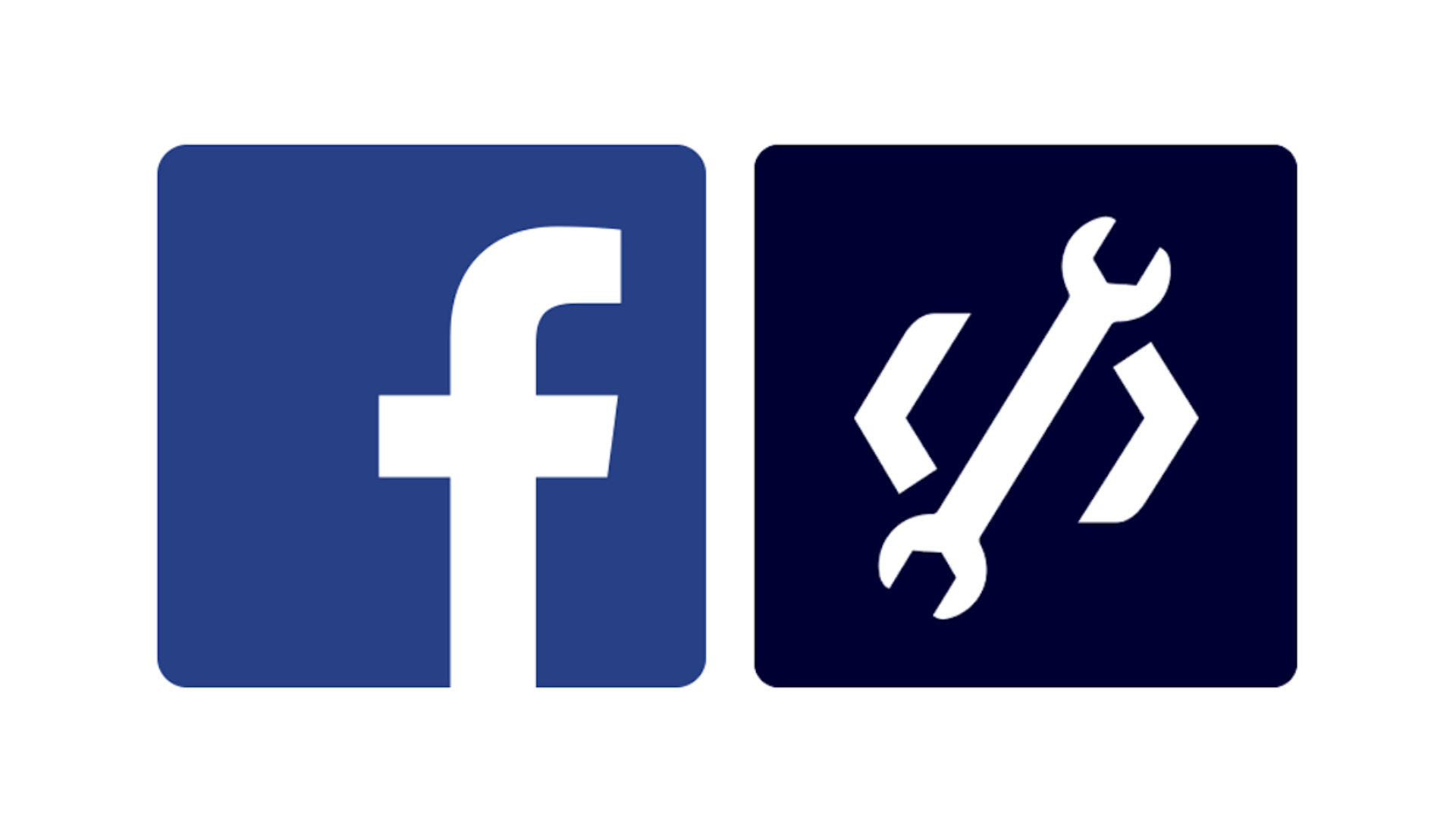 There have been a few changes with Webhooks as well. The "likes" webhook field was deprecated. While you can use the reaction field to retrieve Facebook page feed likes. And with the improvements in backends, Facebook promises to solve the issue of duplicate notifications.
Marketing API 4.0
There are some changes with Facebook marketing API as well. Here are shown the changes which you need to know:
Business asset groups:
This feature may not be available at the moment. However, Facebook will be going to add this feature along with its documentation in the upcoming days. Using this feature, you could be able to organise and manage business assets easily.
Ad Creation and Editing:
Facebook is also making some improvements with ad creating and editing. Because of this improvement, post-processing of ad creation and editing would become resilient to transient errors.
Detailed Breakdown of Facebook Insights:
Earlier, Facebook Insights shows the data of all mobile Facebook users under the same category, regardless of whether it comes from the mobile app or mobile browser. But now Insights would categories mobile Facebook users into two different groups- Facebook mobile app users and Facebook mobile web users.
These are the top updates of Facebook, which you shouldn't miss out as a marketer. While considering these features, you might have to make some changes in your Facebook marketing campaign.
Are you ready to adapt to these changes?
If yes, then you might be looking for a powerful ad analytics tool for your Facebook marketing- like PowerAdSpy.
About PowerAdSpy:-
PowerAdSpy contains a huge database of Facebook advertisements which you can access and analyse your own marketing campaign. Using this tool, you can find more than 5 million adverts running on Facebook while its list is also updating day by day.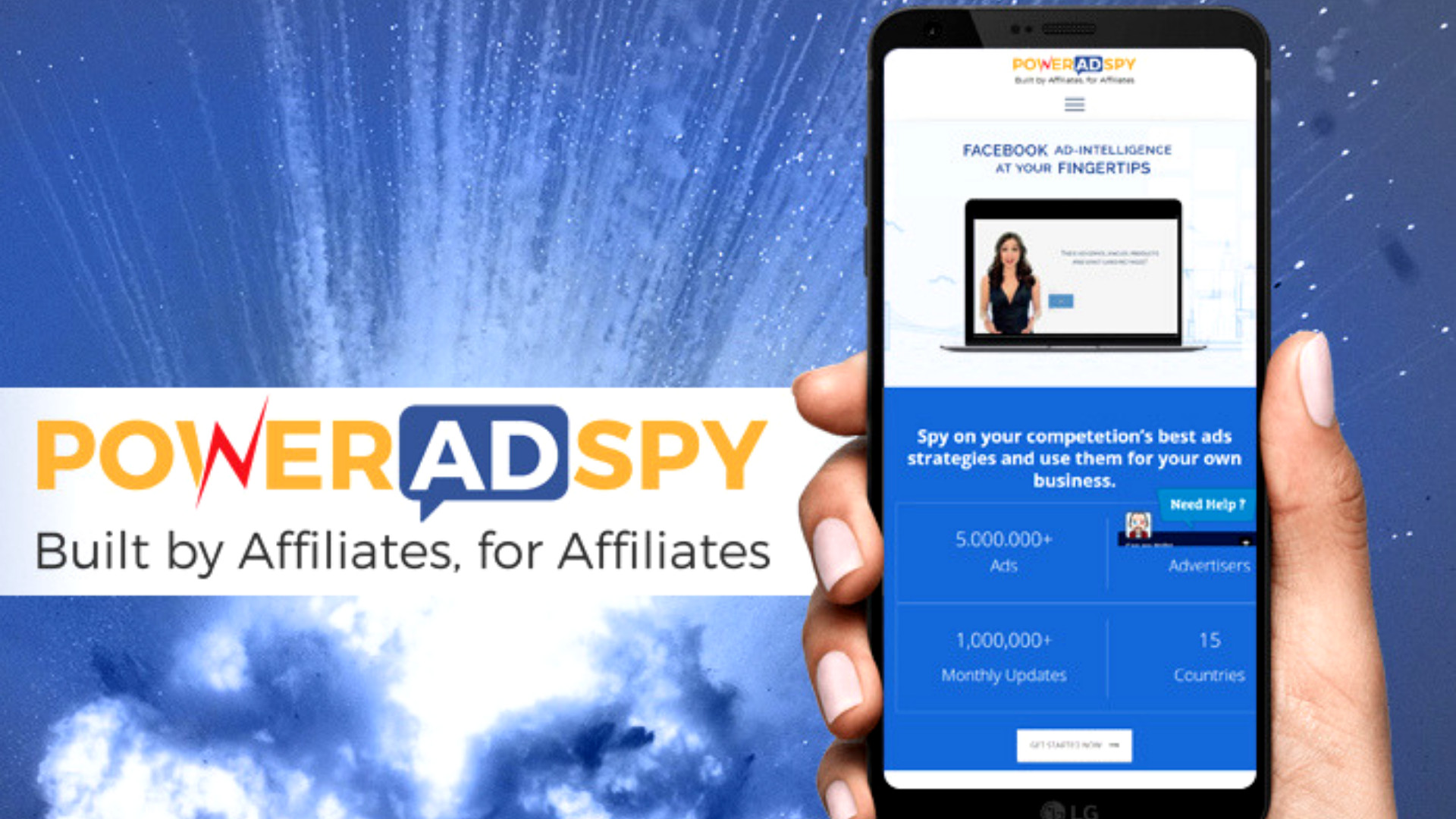 Here are shown the steps using which you can utilize PowerAdSpy tool to enhance your marketing campaign:
Also Read:
Facebook Ad Costs: 7 Tips To Reduce CPC
21 Quirky Facebook Ads Targeting Ideas You Can Use
Step 1:
Go to the pricing page of PowerAdSpy and check out its latest pricing packages. You can try all the features of PowerAdSpy for free up to 20 searches. After that, you can opt for the best package for your Facebook advertising according to your marketing budget.
Basic: $49 Per Month.
Standard: $99 Per Month.
Premium: $149 Per Month.
Platinum: $249 Per Month.
Step 2:
After checking out the payment, you can download its extension in your web-browsers. You will receive an email which contains all the information about how to log in to this software.
Step 3:
Now, you can log in to the PowerAdSpy Dashboard page.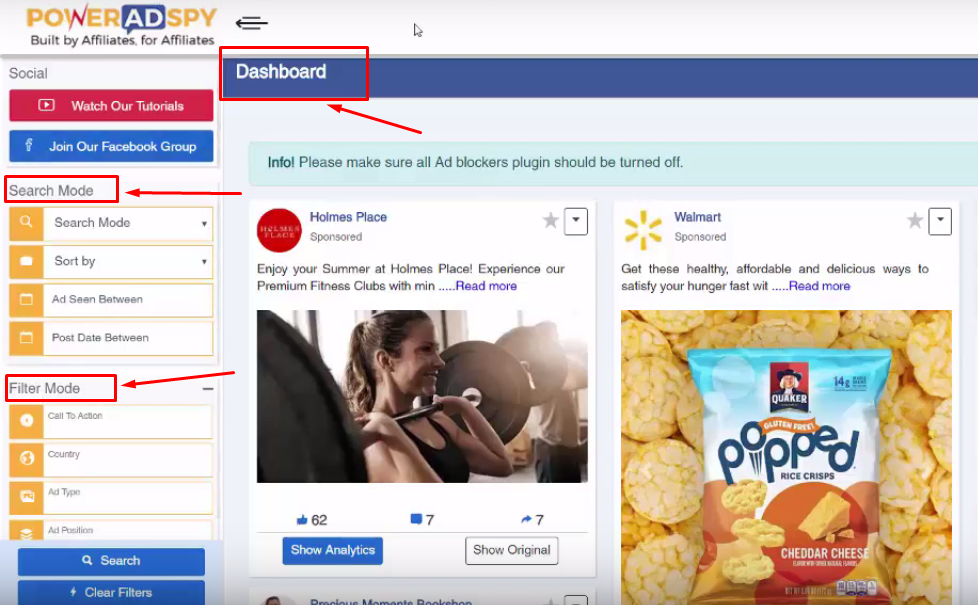 Step 4:
Here, you have two modes based on which you can find the best performing ads of your competitors on Facebook – ( i.e. Search Mode and Filter Mode).
Step 5:
Now, you can type the Keyword based on the niche of your business, and sort out the search results by the most number of shares it has. There you also have the option to find out the ads running on Facebook between the last 30 days.
Step 6:
Click on the search button, and it will find you the ads with the same keywords which got the most shares in the last 30 days on Facebook.
Step 7:
You can also filter ads on the based on the option given in the filter mode. Based on the targeted Call to action button, Location, Add type, Add position, Gender and Age group of the ads, you can filter out the most performing adverts on Facebook.
To know more about how to use this tool to grow more prospects to your Facebook marketing, you can also check the video-
Summing up, we can say that in the recent, there are going to be some changes in the features of Facebook. Because of the security and privacy issues on Facebook, these amendments have been made to enhance the experience of users. However, they are also trying to boost up the marketing opportunities for business.
What do you think about these updates? Are you really excited about these changes? If yes, then you can also share your thoughts with us in the comment box given below.