Newest Instagram Updates For Unleashing The Power Of Instagram Ads
Globally, Instagram is one of the trendiest social networking sites that have enormous followers supporting the platform. The Facebook-owned platform provides space for numerous marketers and advertisers to use the application to reach out to more users every day. Hence, it always strives to develop new updates and features to help them connect comfortably with its audience. And they also try to provide a user-friendly experience for each one using the application.
Hit The Play Button To Listen This Podcast:
Currently, Instagram is working on some latest updates to ensure its users find a more comfortable way to use the platform. So without any more delay, let us jump right into the blog to know more about these updates.
Collaborative Posts
A collaborative post is a new Instagram feature recently discovered by a mobile developer Alessandro Paluzzi known for exploring hidden features for various social media platforms. The trait lets the user's Instagram creator profiles publish collaborative posts.
It works in this way: when one Instagram creator account sends a collaboration request to another creator profile, and if the user accepts it, the post will get published within both accounts. And two of the users can manage the engagement and traffic on it. We believe it is one of the best ways for businesses looking forward to collaborating with influencers.
The advertisers can search for Instagram influencers who have a good follower count and share a similar niche. Hence, when the businesses collaborate on their latest posts mentioning their newly launched products and services, they can outstretch their content to a more extensive network of the target audience.
Limited Comments On Posts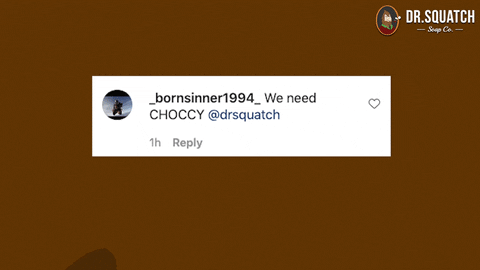 Limited comments are the next feature that is getting tested by Instagram and gets uncovered by InstaLeaks. The feature can get enabled from the Privacy settings on Instagram. And it will allow the particular user to limit the number of comments appearing on the post to other followers.
You only need to mention the number of relevant comments and should be visible to your audience. It is one of the best ways to stop negative comments from dominating your posts and creating a wrong impact on new followers.
Sell Button On Instagram Profiles
We believe this is one of the most awaited features that every Instagram business owner or advertiser is looking forward to acquiring. Instagram is testing to launch a new trait that will enable a sell button for the Instagram business profiles. Presently, the Instagram shop for business owners is "Set Up Instagram Shopping" which will get updated as "Sell On Instagram".
The new feature will let Instagram business accounts to let users tap on a post to redirect to an official website or an Instagram page. Here the products and their respective pricing details will get mentioned for a particular brand. But before the marketers had to put up their official website link in the description or Instagram bio. But with this feature, the users can directly shop from the application.
Add Pronouns To Your Instagram Profile
Instagram's latest feature will let you put some pronouns to your Instagram account. You can mention 04 pronouns which will get displayed right next to your username. Also, Instagram says, if it is not yet available to some users, they can fill a form to get this feature added.
Again, Instagram users get to choose if they wish to show the pronouns publicly or only keep them close to their followers. Instagram has a set of pronouns from which the users can select and add to their accounts. If Instagram users do not find the option to add these pronouns by default, they can fill a form to get this feature.
The feature is available in a few countries by now, but the list is still unclear. Once the trait is open for your region, you can go to the Edit profile section and see an option saying Pronouns tab. Here, type the pronouns you want to add, and Instagram will suggest some from the list.
Below that, you can find the option to choose whom you wish to show your pronouns whether you want to keep it to your followers or make it publicly available to all.
Before this feature, the users had to put up their descriptions in the bio, but now they can right away put them next to your username for your followers to check.
Instagram Advertising With PowerAdSpy
Instagram is all set to bring out the best features to make it the best platform for advertising. But the latest traits also make the competition level higher for any business following a niche on Instagram. So, build an extraordinary advertising campaign before publishing anything on the platform. And for that PowerAdSpy, is the name that you need to trust.
PowerAdSpy is an advertising intelligence tool and a one-stop destination to check out the latest ads from any hidden niche. It supports various social networking platforms, including Instagram, and has a library of millions of advertisements from 15+ countries.
It makes the entire advertisement procedure super easy and fun. You only need to type the relevant keywords in the search box and then choose your required platform. The next step is to acquire a more personalized experience. You can add more filters to your search.
Hence, the tool will display your ads according to your requirements. So, once you get happy with any ad, bookmark them and start creating your unique and organic advertisement by referring to the latest ads from your competitors.
Let us look at the steps to know about the process in detail.
Steps To Search Ads On PowerAdSpy
Step-1: To move to the PowerAdSpy dashboard, tap on the link: http://poweradspy.com
Step-2: In the top right corner of the page, pick the Login/Sign Up option
Step-3: Put the required information such as the Username/Email and Password in the box
Step-4: Next, click on Login to continue with the PowerAdSpy Dashboard
Step-5: The left side of the dashboard represents the list of social media platforms from where you can search advertisements. So, you get to choose from Facebook Ads, Instagram Ads, YouTube Ads, Google Ads, GDN Ads, Native Ads, Reddit Ads and Quora Ads.
Step-6: At the top, you can see the search bar. Place the relevant keywords in the box to display the ads.
Step-7: You can enhance your experience and filter out the specific advertisements according to your requirements. You can select the options suitably to customize your search.
Search By:
Text In Image- Specify the specific text that you want to see in the advertisements and observe the results in no time.
Brand In Image- Remember the brand logo and search relevant advertisements of your niche.
Object In Image- Type any appropriate object and check advertisements having the related constituents in them.
Celebrity In Image- Specify the name of your favorite celebrity and filter out the relevant ads.
Sort By:
Likes- Mention the range of minimum to the maximum number of likes and analyze the results.
Comments- If you want to view the advertisements with the most comments, analyze the range and have a glimpse of the results
Shares- Compare the most shared advertisements of your niche moreover by defining the required range.
Filters:
Call To Action- Pick from the list of call-to-action buttons to narrow your search to the relevant ads.
Search Ads By Country- Choose the exact location from where you want to discover your competitor's advertisements.
Ad Type- Pick either you want to view an image or video advertisement
Ad Position- Choose whether you want to see NewsFeed or Side Column advertisements
Lander Properties:
ECommerce Platform- Choose the accurate eCommerce platform from which you want to compare the ads.
Funnel- PowerAdSpy enables you to pick between ClickFunnel, Lead Pages, or Any Funnel of ads
Marketing Platform- To take a more personalized experience, choose your desired marketing platform from the dropdown list.
Source- Analyze the source of the advertisements. You get to choose from Desktop, Android, iOS, or All.
Once you get satisfied with your latest ad campaign, you can publish it on your profile. Also, with the new Instagram features and PowerAdSpy, you can reach out to more users with appealing content at ease.
Get your hands on the free trial version today: https://poweradspy.com/request-trial/
Check Out Our Latest Posts:

What Makes YouTube Mysterious & Challenging For Creators?
How To Improve Your Next YouTube Advertising Campaign In A Few Steps?
How To Surpass Competition With Competitive Insights and Analysis| (5 Best Hacks)
It's A Wrap
Instagram always makes sure to provide the best to its users. And not so surprisingly, it has some remarkably impressive and fun updates coming up shortly. You must have become intrigued by reading about the latest features. But they are still under testing and will be up soon.
We are eagerly waiting to try out these extraordinary features and looking forward to more exciting updates that Instagram has in store for us.
I hope the article helped you know about Instagram ads. Is there something that we can incorporate? Please drop your thoughts in the comments below. I would love to hear from you!