How To Use Instagram Video Ads To Boost Your Business Growth
In this digital era, we all are aware that businesses boom when you get the proper outlet to showcase your products. And social media has turned into such an outlet enhancing the sales and brand value of various companies.
Instagram, primarily an image sharing application, turned into a much used social media platform with its vast new features.
With the addition of new users every hour, Instagram has acquired more than 2.35 billion users worldwide. In terms of monthly active users, Instagram has become the fourth most popular social media in the world. This is the reason why brands are eager to run multiple ads on such platforms.
In fact, to attract the audience, businesses are opting Instagram video ads. As it gives a huge chance for them to convert the audiences into their loyal customers.
In this blog, you will get an in-depth understanding of Instagram video ads and its value in business promotion.
So, let's begin.
In a hurry? Listen to the blog instead!
Why To Use Instagram Video Ads?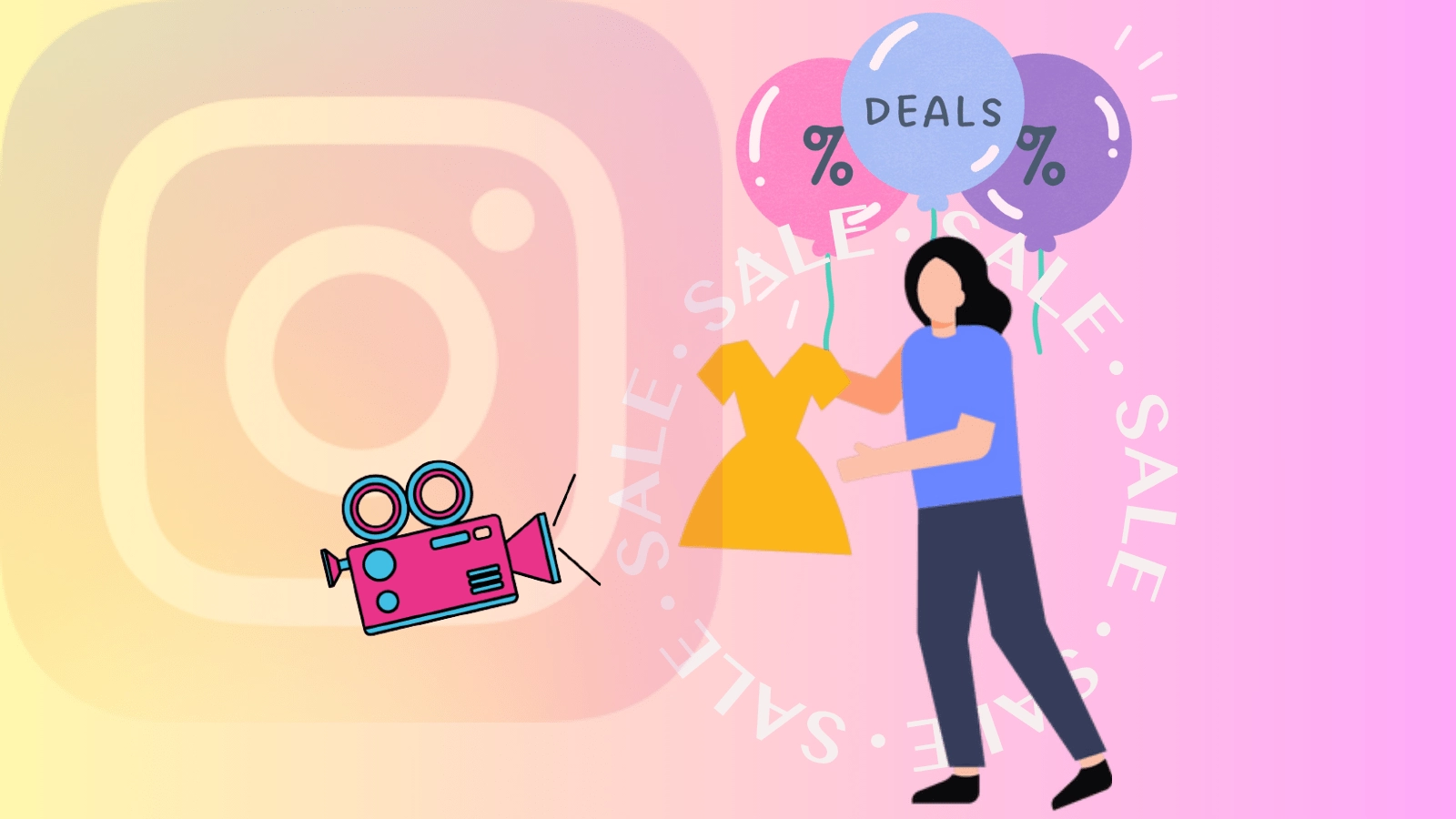 Marketing on social media is essential these days. Instagram ads can increase the strength of your marketing campaign.
Running Instagram video ads for your company or brand sounds like a good idea theoretically. And yes, Instagram video ads can surely deliver a higher return on your investments.
Following are the benefits of video advertising on Instagram:
You can use the platform to target your specified audience and thus increase your brand image and awareness.
You can showcase the products or services of your company to your targeted audience.
With the help of a video, users can easily relate to your products and attract potential customers.
Using videos in your promotional activities increases the level of loyalty.
And to achieve great results through Instagram video ads, here we have mentioned a few points which you shouldn't overlook.
Brand Awareness and Reach
Audience Engagement
App Installs
Conversions
Brand Awareness And Reach:
This simply refers to how familiar the customers are with a particular brand.
It can be recognized as how much the customers are aware about the products, logo, name and other assets of that particular brand.
Additionally, video ads on Instagram helps in growing your brand exposure as the platform offers advertisement tools which make your posts and ads eye-catching and engaging.
It also helps in increasing your brand awareness as it has more reach.
Audience Engagement:
Engagement aims for getting as many likes and comments as possible. Video ads also increase the web traffic and thus well designed ads can entice and encourage users to directly message, call or visit your website which is beneficial for your company.
App Installs:
Through video ads, brands increase interaction with their customers. Interested customers can visit the landing page of the brands through video ads and even download the application of the brand promoted without leaving Instagram. This increases the brand value which results in more profits.
Conversions:
The main objective of advertisements is to attract more users and convert them into customers. The more attractive the video ad is, the more customers it will attract. This leads to more profits.
Overall, such video ads help businesses in generating leads and push them down the funnel to a conversion.
Types Of Instagram Video Ads
Video advertising is a great way to interact with customers and connect to them.
But in order to have a meaningful ad and a good impact ,you should know how to advertise your product and which way to take so as to make customers attracted to your products. Thus, it is important to know about the different types of Instagram videos and which format of video best suits to your product before advertising
Instagram allows advertisers to sell their products or services in more diverse and varied ways and offers a variety of formats in which they can showcase their products.
There are basically four types of video formats.
1.Video-In-Feed Or In-Feed Video :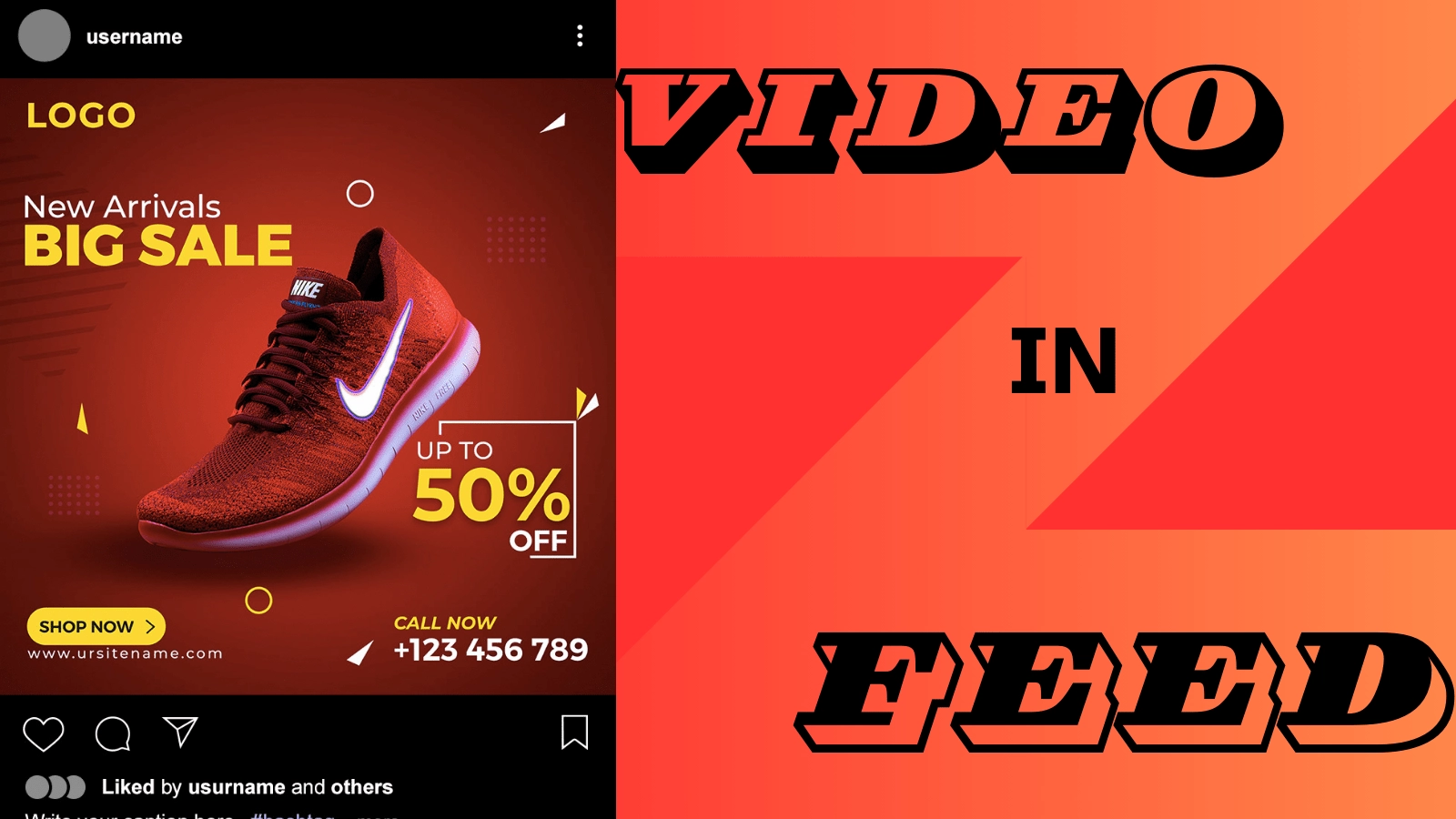 In this feature, the advertisements will appear in the news feed of the users, the place where users spend most of their time while using the app.
In order to get the best out of your ads, it must be extremely interesting and good as users don't expect to see video ads at all in their newsfeed.
Your content should be attractive to the user in order to draw their attention.
It should have value and appeal to users.
The following are the necessary characteristics of these type of video ads:
Minimum resolution required for creating landscape video is 600×315.
The aspect ratio is 16:9.
Minimum resolution necessary for square video is 600×600.
The aspect ratio is 1:1.
Minimum resolution needed for vertical video is 600×750.
Aspect ratio is 4:5.
Maximum file size for all types of formats is 4 GB.
Recommended video formats: .MP4 and .MOV.
Maximum video length is 60 seconds.
Video – max 30 frames per second.
2.Instagram Stories: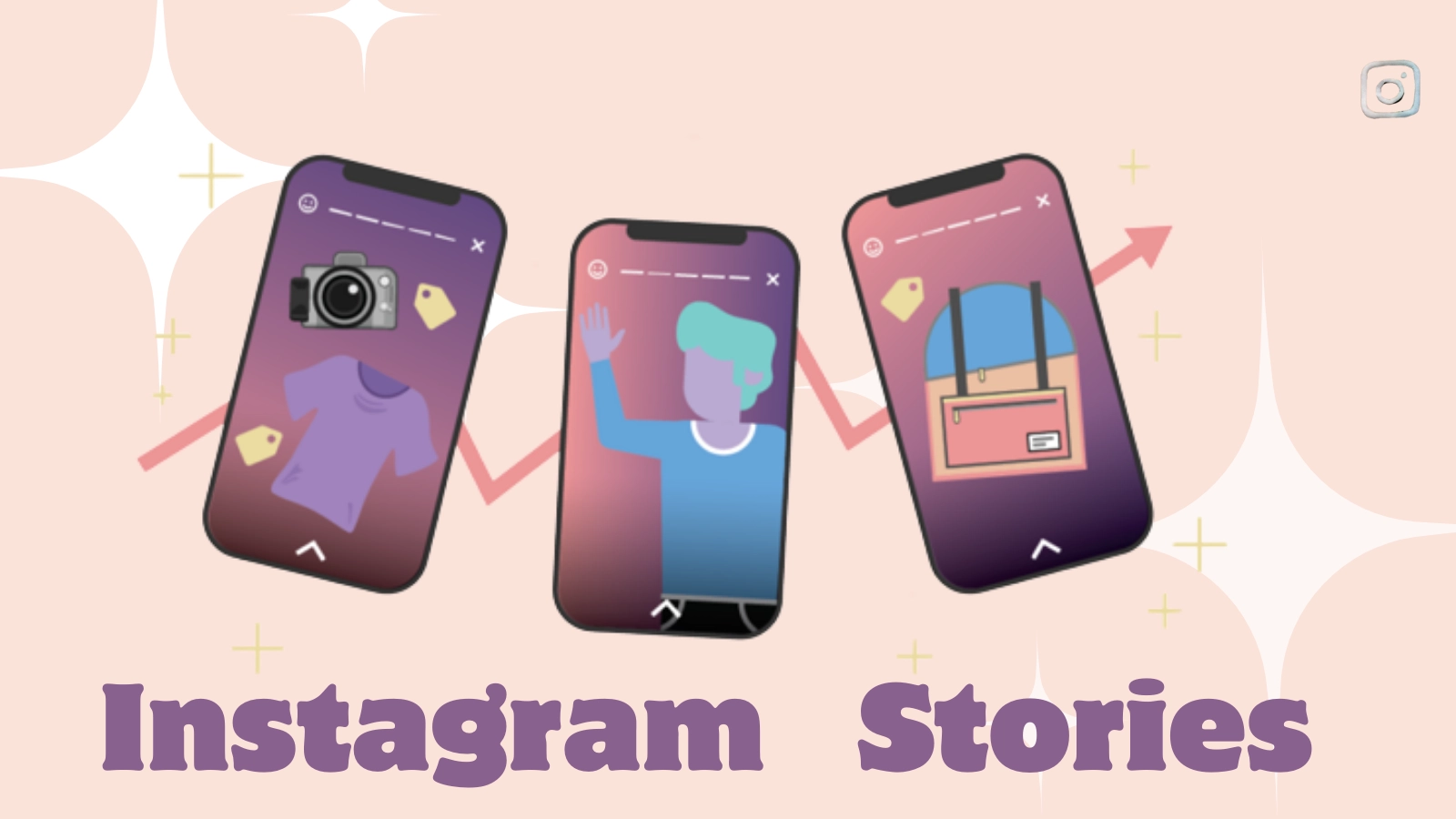 Story ads are featured at the top of the Instagram screen, thus catching the attention of your target audience.
Business stories that appear between the stories of other users look native and can have a greater reach.
These ads have a short duration of about 15 seconds.
If users are interested in the ad, they need to swipe up to get to the landing page to make a purchase.
Following is the specifications and size of Instagram stories:
Recommended Resolution – 1080 x 1920
Minimum resolution – 600 x 1067
Aspect ratio: 9:16
Maximum size and length should be: 4 GB / 15 seconds
3.Carousel Ads: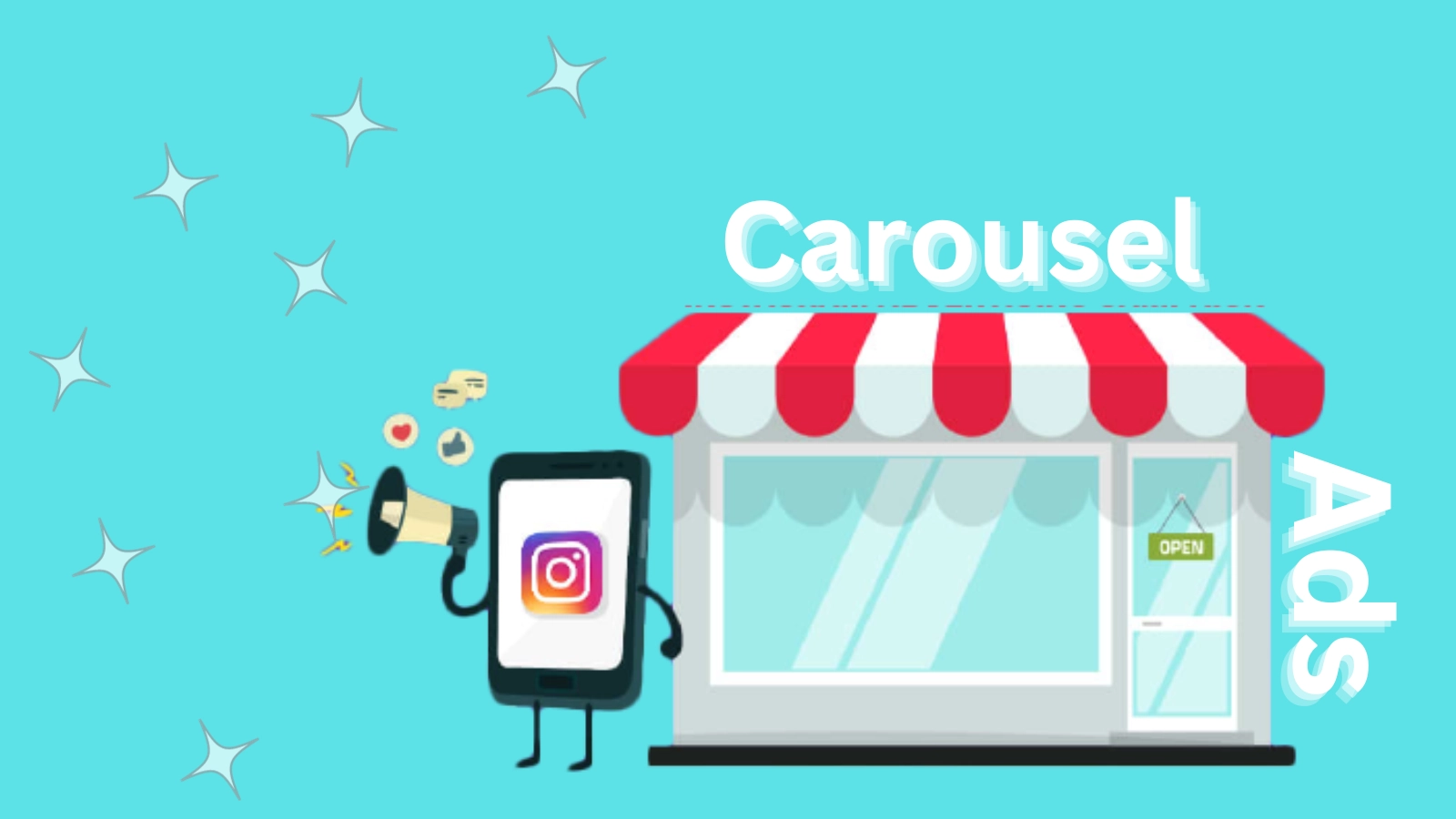 This form of advertisement has the most informative format.
You can have up to 10 images or videos in a single advertisement.
And provide an amazing opportunity to present your campaign, service or product in a unique and dynamic style.
You can create your stories, catalogs of your product or have any other creative ideas.
The dimensions and characteristics of this format of ads are :
Resolution should be: 600 x 600 or 1080 x 1080
Aspect ratio: 1: 1
Maximum size and length of the video can be: 4 GB / 60 seconds
Also Read:
Find Your Inspiration with These Top 10 Instagram Ads
How To Use Instagram Ads More Effectively
Instagram Ad Hacks For Ecommerce : Do They Really Work?
Instagram Video Ad Examples:
To see proper advertising in action, you can watch the real time video ads of various companies. PowerAdSpy is a  tool you can use for this purpose.
Following are two examples of video ads:
Photoshop: "Create Tomorrow. Together".
In one of their video ads on Instagram, they have shown how easy it is to edit a simple image and turn it into a beautiful landscape with a leopard drinking from a pool surrounded by books.
Through this ad, photoshop has not only advertised the ease of using it but also has shown how to do that exactly.
Adidas:  "Great Alone, Better Together"
It is the quote Adidas used in one of their ads on the platform.
A short video ad of about 14 seconds took the help of a famous American rapper to showcase their latest sneaker with cool music .
For ideas on how to promote your product through video ads, you can take the help of PowerAdSpy. It is a tool that enables you to watch the various sets and skills of Advertising strategies that top companies use, in showcasing their product.
You use the ideas implemented by them to improve your marketing and advertising strategies.
This can help you here as you can search for ads using various filters and find the video ad that best suits your needs.
It has various features that allow you to find ads based on its popularity, shares, location, landing page, etc.
You can even choose which type of ads you want, like video ads or image ads.
Thus, PowerAdSpy is indeed a very useful tool for beginners as well as professionals in the creation of ads.
It is an intuitive, data-driven tool, which has a largest ad database across more than nine social media and other ad networks.
This tool can help in finding highly profitable opportunities for you and help you in removing all the hassles encountered during ad creation.
It is a tool that identifies the ads being run by your competitors based on the targeted audience, their landing page and other factors, which starts collecting data once the ads are identified, which includes the ad's text, images, etc.
Let's know a bit more about how it can help you to get in depth insights of winning ads.
How Does PowerAdSpy Work To Your Benefit?
Poweradspy can help your advertisement by giving you an insight into what ad campaigns are performing well in their niche.
Let's have a quick look on its features:
Filter By Ad Position –
Using this software, you can get details of ads that are engaging and also spot geo-targets of your competitors.
PowerAdSpy offers you with a wide range of options to give a boost to your ad campaign, making it the best ad intelligence tool in the market.
Narrow Down Your Searches –
This software even allows you to search ads based on your niche keywords, competitors domain and advertisers domain.
You can use popular keywords or phrases to find the ads you want and even sort them by dates, shares, likes and comments.
Bookmark The Best Ads –
While browsing, you may come across many ad concepts that you may want to add in your ad campaign. You can simply bookmark those ads with just a click and they would be stored in your personalized ads inventory. You do not need to search for them again and again which wastes your time and effort.
Engagement Oriented Details –
PowerAdSpy provides you details of social apps which are engagement oriented. Social interaction is helpful in identifying which ads are really the best performing in your niche.
Combination Of Video & Image Based Ads –
Since image and video ads are the best way to make your ad stand out the crowd, PowerAdSpy offers you a fast-growing category of social video ads insight which helps you to better understand the types of ads your audience prefers.
Using it, you can easily and quickly locate the most effective ads in just a few clicks.
Let's Summarize:
In the end, this blog would have been helpful for you, to understand the benefits of using video ads on Instagram. With a meager sum of money, you can promote your brand, expand your brand recognition and turn your business profitable. Through video ads, buyers can see themselves using your products if you can show it properly.
And to do it, you need proper vision and inspiration. PowerAdSpy is one of the effective tools which powers you with the necessary ideas for creating a good and enticing video ad. With more than thousands of video ads to watch and tools to filter through them, it opens for you a whole new dimension and enables you to draw inspiration from even your competitors.
This allows you to take less risk and enhance your sales immensely. It has got the tools necessary to enable you to not waste time and money on thinking much and allows you to act profitably. Undoubtedly, this is beneficial to your business in the long run.