How To Beat The Instagram Algorithm In 2022| Top Tips
After every update on Instagram, creators start complaining about lower impressions, engagement, and a slow increase in their followers count. If you are also one of those victims, you might already know the reason. Yes! We are talking about the Instagram algorithm 2022. After this new update, most creators have even reported a sudden fall in engagement. And that is because it shows posts to only 10-20% of the overall following.
You might be thinking, why is Instagram making such updates that make their user angrier, isn't it? While you don't have to be worried. Instagram is now evolving and moving towards becoming a business platform. Being a creator, you will also be gaining more opportunities to earn through Instagram monetization. However, for that, you need to keep your audience engaged as long as possible.
You may already know that the algorithm favors those creators who actively engage with their audiences. And you may already be doing that, but there might be something you have missed, which can also be the reason for your slow growth on Instagram. Let's find that out!
How To Keep Your Audience Engaged?
Instagram gives you so many creative options to share content and engage with audiences. There you can-
Create Reel Videos
Publish Photos
Publish Stories
IGTV videos
Instagram Lives
Instagram DMs
Reply to Comments
You might have been already doing all these things and also following the community guidelines of Instagram. But the question arises, are you consistent enough? Instagram notices how often you engage with your audiences and how long your audiences are watching, sharing, and commenting on your content. The more time you keep your followers engaged, the better chances you win the favor of the Instagram algorithm.
If you can manage these things better, you may improve the ranking signals that the algorithm is receiving to check your post's engagement on Instagram.
These are the three ranking signals that Instagram uses :-
Relationship Signals-
This function allows Instagram to check the relationship data of users and accordingly show more relevant content on their feed results. The closer two people are to each other, more will be the chances of them receiving each other's posts on their Instagram feed. Although the Instagram algorithm can't track users' relationships, it is still capable enough to make certain assumptions to make a guess based on posts in which they tag or mention each other. Here, it also checks whether both people follow, message, and comment on each other or not.
Preferences Signals-
Instagram wants to deliver you content that you never want to miss. And that is why its algorithm tracks the user's behavior pattern, such as what type of content they like, comment on and save, or ignore a particular kind of content. Based on the collected data Instagram algorithm creates an ever-evolving preference profile for each user. With the time, Instagram has included even more complex features to analyze users' behavior patterns to the extent where it is capable enough to check what kind of content users like the most and engage on.
That is also the reason why nowadays, marketers do a lot of research to understand the behavior of their target audiences. And accordingly, create Instagram advertising strategies to enhance their brand reach using simply organic posts.
Time and Date Signals- 
Earlier Instagram used to update the feed in reverse chronological order. But that wasn't the case now. However, recently Instagram has introduced this feature where a user gets an option with a chronological feed. When you open Instagram, on the top left side, you can see the Instagram logo with a drop-down menu option. When you click, it will show options- following and favorites. If you select the following, you will see the most recent posts made by your followers. The second option is favorites. But before using that, you need to add some accounts to your favorite list. Only then does it show you the post of your favorite creators in chronological order.
Considering that, the timing of a post is really going to matter a lot. If you can post content when your audiences are active, you could have better chances of getting views, likes and engagement and vice-versa.
Audiences Signals-
In the above three ranking signals you have a control to manage that. However, the next ranking factor depends upon how your followers are interacting on your Instagram post. So it totally depends on their hands. Basically audience signals depend on 3 major factors.
Usage Frequency– Shows how frequently your followers are checking out your posts whenever it gets live.
Session Duration– Shows how much time they are spending on your posts.
Following List– What's the growth rate of followers count.
Instagram algorithm is a very complex setting which is not easy to control. However, there is a saying that every lock has a key.
Tips To Outsmart Instagram Algorithm-
Use Reels To Grow Fast-
You might have already noticed that Instagram is prioritizing video content. And the reason behind this is because of the growing popularity of TikTok and other short video platforms. On Instagram, you may already see that many creators post reels to claim more engagement. Adding more to that, Meta also announced a great perk for innovative reel creators where they get a chance to earn $10,000 under the Reels Play bonus program. For that you need to make your content go viral and get at least 1k views over a 30 day period. While this is the basic requirement you need to fulfill to earn Reels bonus. However, there are more terms and conditions about which most Instagram creators Instagrammers don't have much information.
Reply To Comments-
One sure way to drive engagement on your post is by replying to your audiences. People love the creators who reply to their comments. In fact, nowadays, popular creators also remember the names of followers who comment on their posts and give a reply from time to time.
Think Beyond Likes ❤–
Every creator wants to get more and more likes on their post. However, many creators have realized that they are not getting enough likes on their posts compared to previous engagement levels.
If you go beyond likes, you will find other metrics –
Save – Nowadays, Instagram users can just save a post of their liking and view it again later using this option. If someone is watching content again and again, then it means something special to them.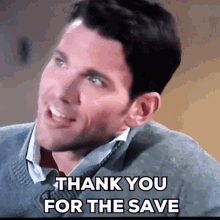 Shares – If people are sharing your posts in their DMs and stories, then it means you will be getting more and more engagement on your posts. And the chances of getting more views, likes, and followers will also increase.
Use Hashtags#-
Instagram lets you use up to 30 Hashtags on a single post. However, I will advise you to use only 8 to 10 hashtags in your caption because 30 hashtags on a post can easily catch the attention of the Instagram algorithm. So instead, why not add the remaining hashtags in the comments. You can cover almost every relevant hashtag in that way. And it may help your posts get a better reach and engagement.
Promote Your Content Through Different Ways-
Want to grow organically on Instagram? Though it won't be easy, still on Instagram, you have several other options to promote your feed posts. For example, here, as you can see in the image, how you can share your post to promote your stories.
Besides this, you can also promote your feed post through reels and IGTV videos. We have already seen many brands and creators using reels and IGTV to promote their posts. And it definitely helps them to get quite an engagement on their Instagram posts.
Consistency Is The Key-
If you are posting content on a daily basis, the Instagram algorithm will definitely reward you with better reach. The reason is quite simple, following this way, you could be able to gain regular engagement on your posts. Instagram notices your involvement in its application to know how consistent you are with posting and your engagement with viewers.
We have also seen that most creators suffer a lot since they can't be able to create or post content regularly. To overcome this issue, you can make use of an automation solution that allows you to minimize the burden. However, if you are still having a problem with a lack of ideas and creativity, why not check the latest trends on Instagram using PowerAdSpy.
PowerAdSpy is a tool that lets you sneak on the ad intelligence insight of your favorite creators and competitors on Instagram. It has several options with filters where you can categorize posts based on text, brand name, object, and even celebrities.
Wrapping Words:
You might think that Instagram is getting stricter with its algorithm. However, if you see it from another point, it is trying to promote users who create authentic and personal relationships with their followers. So, don't worry. Instead try to work on the above-shown methods to improve and optimize your profile.
If you like this post, please make sure to share it on your social handles. For queries, mention them in the comments section.
Also Read:

Top 6 Amazing Benefits Of Free Advertising Online