Everything You Need To Know About Facebook Algorithm In 2022!
Social media has evolved at a breakneck pace in recent years. Facebook is currently the world's largest social media platform with over 2 billion monthly users. Over time, to provide its users with the best experience possible, Facebook implemented some regulations that have come to be known as the Facebook algorithm.
What Exactly Is The Facebook Algorithm?
The Facebook algorithm decides the position and presentation of posts, making sure that users see only the most relevant material. Every post is evaluated, ranked, and then displayed on a scale of importance or interest for each specific user by the Facebook algorithm. 
One of Facebook's main objectives is to keep users scrolling to show more ads, but what does this mean for brands and businesses? The Facebook algorithm rewards you for sharing content that people engage with by increasing your organic reach. 
The most dramatic change in the algorithm facebook, which made many companies sweat, came when Facebook announced its disapproval of branded content in early 2018. In a moment of candor, Facebook seemed to be challenging marketers and brands in general. 
This Facebook algorithm was updated to prioritize content from individuals' friends and family members over spam from businesses. This update blindsided companies and brands as they needed to regulate their Facebook advertising and marketing techniques as a result.
A Quick Recap Of The Facebook Algorithm's History 
The Facebook algorithm as we know it wasn't always like this. It isn't static, and engineers are regularly tweaking it. Let us now look at some key moments in the history of Facebook Algorithm change.



2004-2008
In 2004, Mark Zuckerberg and a group of Harvard students founded Facebook. 2006 saw the debut of NewsFeed, while the like button showed up in 2007. Newsfeed allowed users to see the status updates of their connected friends while the like button made interaction much better and easy for the users. For the next couple of years, nothing particularly noteworthy in the algorithm facebook. Nothing major happened to Facebook's algorithms for the next couple of hours. 



2009 (News Feed Filters)
2009 saw the launch of News Feed Filters and the invention of 'sorting order' aka the Facebook Algorithm. Facebook decided to set posts to appear in reverse chronological order, allowing posts with the most engagement to appear on the top of the feed. 
Thanks to the Newsfeed Algorithm, Facebook users saw plenty of changes in 2009, including allowing users to customize status updates and attach media to their posts. Users can also set a specific friends list to see status updates and messages.



2015 (See First Feature) 
In 2015 Facebook started concerning the user experience and downranked the pages that posted a large amount of overly promotional content. Facebook introduced the "See First" function, which allowed users to request that a Page's posts appear in their feed.
By introducing the See First Feature, Facebook gave you better control over your feed. Facebook also seemed to backpedal from its stance of showing preferred posts determined by the algorithm regardless of posting time. 



2016 ("Time Spent" ranking signal) 
In 2016 Facebook began ranking posts based on time spent on them by people. It didn't even matter if people liked or shared them. 
The News Feed also got an upgrade by adding colors in text-based posts. Live video also gained priority as it garnered three times greater watch time than other forms of video. 
2017 (Facebook Reactions and Stories)
2017 was when Facebook rolled out Reactions and prioritized them over the like buttons. Users can now interact with posts using love, laughing, care, wow, sad, and angry reactions. 
Facebook stories were the next addition to come. Users can share their favorite photos, videos, or textual content with their social circles using the stories function. These stories last for 24 hours only. 
Facebook also introduced Completion Rate as a ranking signal for video. To put it another way, videos that people keep watching to the end get presented to more people.
2018 (Meaningful Interactions Update) 
In 2018, Facebook accepted responsibility for its impacts on its users' mental health and overall well-being and made changes to improve the quality of time spent on Facebook. Facebook shifted its focus to increasing engagements and prioritizing posts with higher concentration so that users could interact meaningfully.
2019 ("Why Am I Seeing This Post?")
Facebook in 2019 started providing context to why users are seeing specific organic posts and ads. This is referred to as the "Why Am I Seeing This?" update. 
2019 also saw Facebook prioritizing 'high-quality, original video' to keep viewers engaged for extended periods. Facebook also started prioritizing posts from Close Friends (with whom users engage the most). 
Another update was 3D Facebook Photos, which allowed users to view and share 3D photos with friends with status updates. 
2019 was also when Facebook was facing huge criticisms on two fronts. Firstly, the role of its algorithm is spreading misinformation. Many believe that the algorithm update in 2018 heightened outrage and division, polarized politics, and spread misinformation. Secondly, critics were unhappy with the methods used by Facebook to obtain personal data to feed the algorithm, as well as the amount of data collected.
2020 (News Credibility Update And More Customization Tools)
To combat Fake News, Facebook stated in 2020 that its algorithm will now examine the legitimacy and quality of content stories to promote verified news over misinformation.
Facebook also announced that it was assisting users in understanding the algorithm and taking control of their data to provide better feedback to the algorithm. The concern about their user's privacy grew more, and "more relevant ads" do not appear to be a worthwhile trade-off for many.
2021-Present (Machine Learning)
With organic reach at an all-time low, Facebook introduced machine learning for its algorithm. Believed to be the new dawn towards machine learning and ranking algorithms, implementing it was a challenge. To this day, Facebook uses machine learning and AI to run its algorithm and provide a better experience to the users. 
Top 4 Facebook Algorithm Ranking Signals 
When it comes to how high up in the news feed a post appears, Facebook has consistently mentioned the same four ranking signals as the most significant over the years. Let us now have a look at those four ranking Signals. 
Relationship:
Posts from people, companies, news sources, or public figures you interact with frequently?
Content-Type:
What types of media are you using in your posts & what are the most popular types of media your users use?
Popularity:
How do people who have already seen the post react? Share, comment, ignore, and smash that angry face? 
Recency:
How recent is the post? Newer posts are on top of the priority list.  
Of course, most of these signals necessitate Facebook tracking its users' behavior, and here the privacy vs. personalization argument comes into play.
How Can You Maximize The Benefits Of Facebook's Algorithm Changes?
Facebook is in the process of implementing algorithm changes that allow for a higher level of human oversight and control. Facebook also provides a platform for companies and businesses to establish and grow themselves. This also raises a lot of questions such as, how to reset facebook algorithm, ? etc. In terms of marketing, regardless of your industry or niche, you should include Facebook in your social media marketing strategy. Following are some easy ways to circumvent Facebook algorithm and use it for the benefit of your business. 
Engage With Your Audience 
Because the system prioritizes posts from Pages with whom a user has previously interacted, your branded content will never be able to compete with anyone's organic content. Whether in Messenger or the comments, strengthening your reply game and engaging with your audience is crucial. 



Post At The Right Time
It is necessary to publish your content on time. Before you publish content, you must choose an ideal or exact time. The simple strategy to win and increase your Facebook audience is to schedule your posts to go up at optimal times for your Facebook audience.
Produce Quality Content
People are now demanding relevant content to improve their connection with their customers, making "Content is king" more applicable than ever. The more relevant information a business provides, the more likely a potential customer will become a customer.
The watch time and the completion rate are also ranking signals for video, important for video content because they reflect whether or not the viewer enjoyed enough to finish it. The longer you keep people interested in your video, the higher the algorithm will rate it. 
4. Produce Short Engaging Videos
The most important thing to remember when creating a video to market your product, business, or service is to do it with an engaging video. Make short videos that focus on your niche to pique your audience's interest.
Branded Facebook Groups
Running a company Facebook Group has the advantages of providing you with another channel to communicate with your customers, fans, and community. The Facebook algorithm favors posts from Groups that users care about and enjoy. A post amplified by enthusiasts and fans in a popular Facebook Group is more likely to gain popularity.
The Most Comprehensive Ad Search
Aside from attempting to beat the Facebook algorithm or circumvent the Facebook algorithm, you must also create content that your target audience will enjoy. It works in both directions. However, simply reaching out to an audience is only the first step. You must also develop a content strategy that will appeal to your target audience. So, how do you go about doing that? 
The easiest way to find out is to look at what's already working well in the market. Studying your competitors' strategies will help you understand the market's reality. All you have to do is filter through the top-performing ads and devise a strategy to set you apart from your competitors.
So, if you want to learn the art of Facebook ad spying, keep reading!
Want to learn about your competitor's target audience, advertising strategies, ad copy, and landing pages? Poweradspy is the tool you need!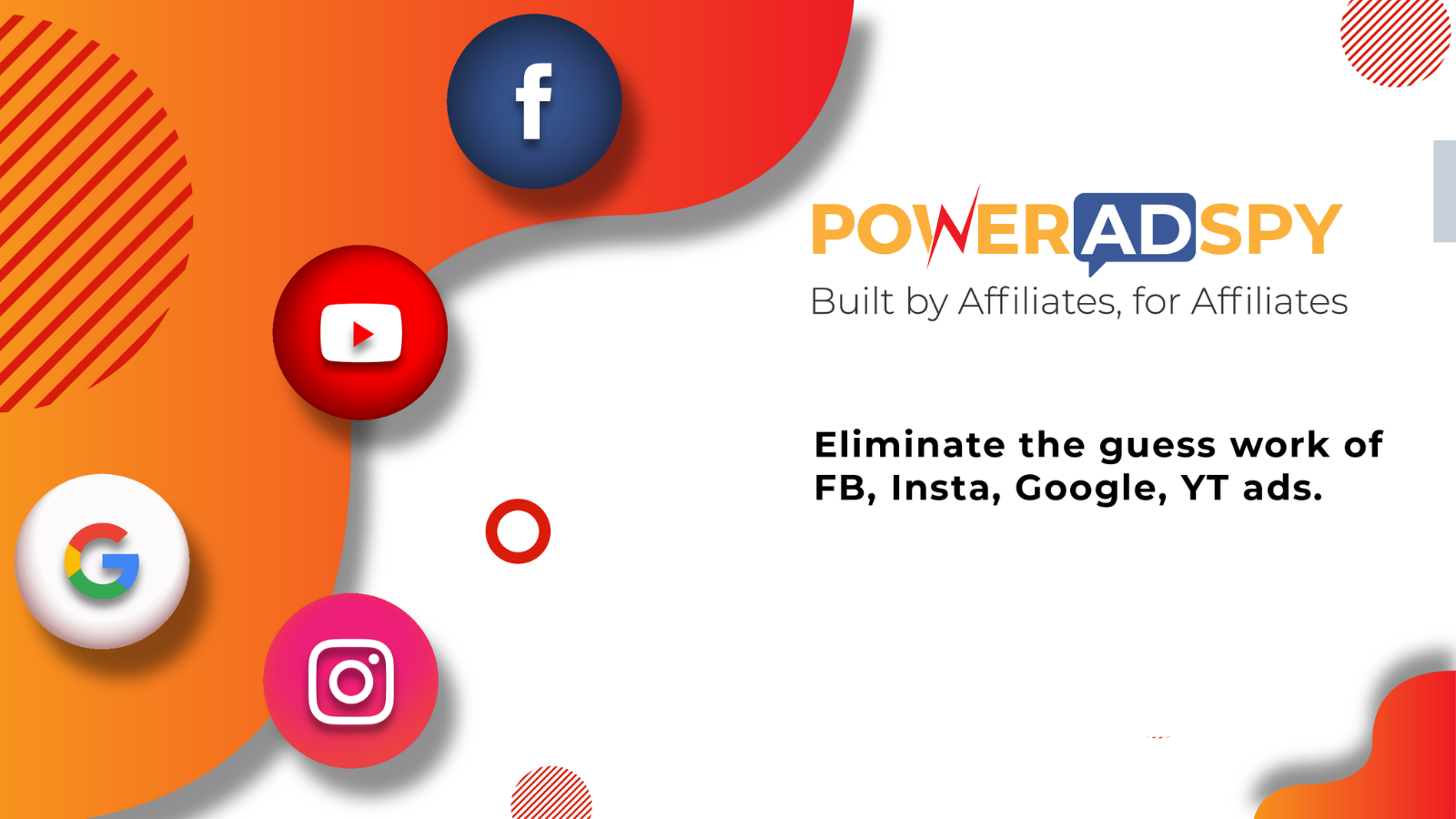 It is a powerful and advanced social ad database for advertisers, media buyers, and agencies. So, whether you're curating strategies or running ads, this tool can help you outperform the competition.
It is extremely feature-rich, unlike most of its competitors, and it has over 6million ads that you can search by ad position, ad type, gender, location, target age, and country of origin.
PowerAdSpy also displays the platform's most popular and successful ads. As a result, regardless of your industry or niche, it can provide you with valuable insight into what works on Facebook.
Read More
Creative Marketing Ideas: What Is The Importance Of Creative Marketing Strategies In Your Business?
Verified Methods to Spot and Avoid Facebook Marketplace Scams
Data Extraction With Facebook Scraper Tools: Get Ready For 2022
Conclusion
Beating the Facebook algorithm is only one part of the game. To develop a successful social media advertising strategy, you must first determine what works best for you and your company. Once you've completed that, automate everything you can to save time and money! Spying on your competitors will undoubtedly elevate you and your company to new heights. Possibly, the best way to spy on your competitors' Facebook ads is to use the best ads spy tool- PowerAdSpy to spy on Facebook Ads.