6 Spooky Halloween Ads That Will Inspire You
The spooky season of fall is coming closer as Halloween approaches. So the marketers are preparing themselves to start Halloween ads campaigns, knowing that it is prime for marketers to attract their potential customers.
Although, in general, we consider that the Holiday season starts with Thanksgiving, as Halloween is coming closer, it rings a bell in everybody's mind that the Holiday season is approaching close. During this time only, many brands come up with crazy deals and exciting offers to attract more consumers.
As a marketer, you might also think about using Halloween campaigns to enhance your sales. If yes, then you are in the right place. Here, we will show you some of the best and most spooktacular Halloween ad examples you must know. But before moving forward to that, you must know why Halloween marketing is so important for brands.
Tap on
Play Button

to Listen-
Benefits of
Halloween Marketing Campaign
Most people think that Halloween is a festival for kids only. But that's not really the case. Over the last five years, the average spending on Halloween has been growing steadily, with a growth rate of over 4.5%. And in the US, it is estimated that sales would increase by up to $10.6 billion during this Halloween season.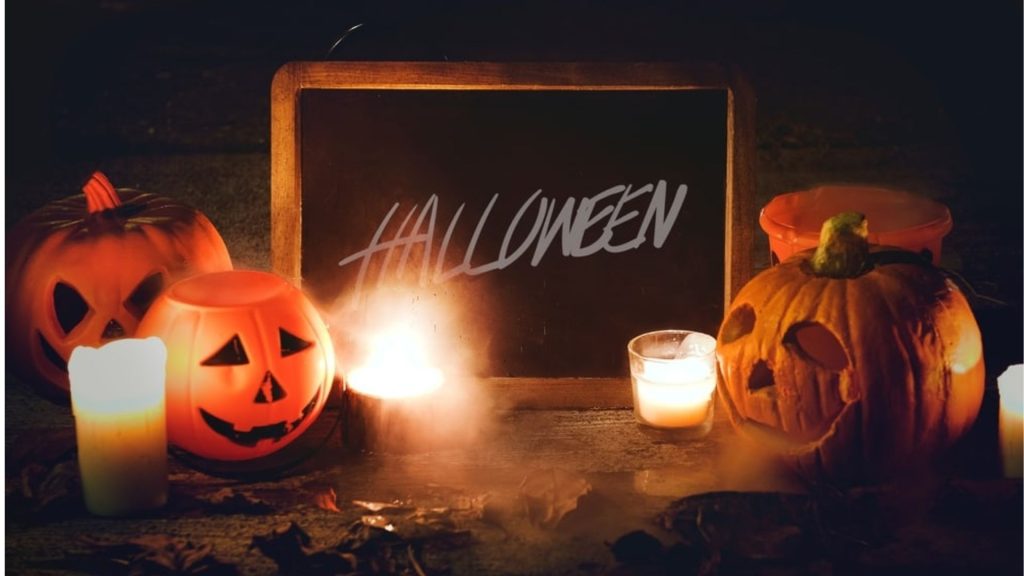 It's a great opportunity to promote whether you have a small business or you are running a big enterprise. Here are the advantages that you may gain with Halloween advertising.
Preparation For
Holiday Marketing
There you go! You might think it's too early to start your holiday marketing campaign. Isn't it? But that is not true! In fact, many marketers set up their Halloween adverts campaign to prepare well for their holiday season marketing.
Most marketers set up their minds to start preparing for the festivals even earlier. With the arrival of Halloween, they initiate making preparations for Thanksgiving, Christmas, and New Year. In such a case, marketers who start their Halloween sale ads campaign have the advantage, as they have better chances to connect with their target customers. And it brings them a significant advantage in getting better customer acquisition.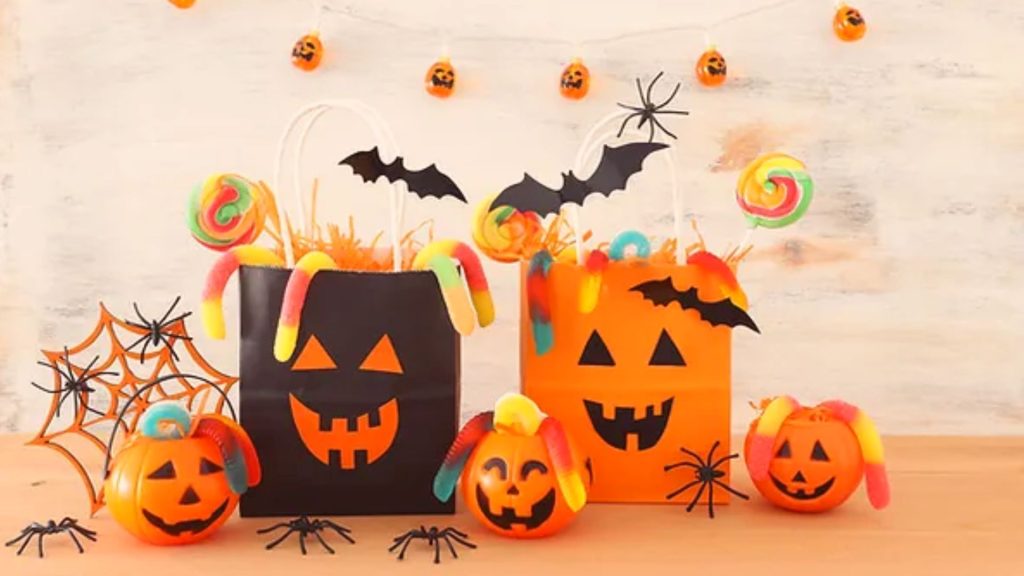 Ramp Your
Sales With Offers
You might have already started seeing Halloween ads with great offers and deals on some of the most popular brand products. As we move closer and closer to the festive season, more adverts with holiday season offer appear on social media platforms. And people also feel excited to make the most of such deals during the festive season, which helps marketers increase their sales. Nowadays, marketers try to be creative with their adverts which can easily attract potential customers.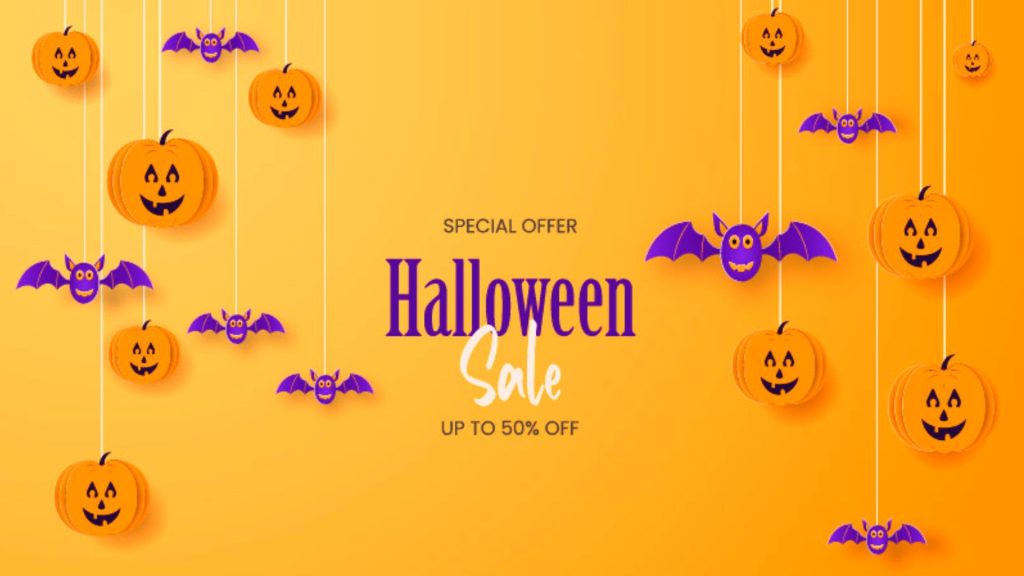 Create a
Killer Customer Experience
Last but not least, as the Halloween date is coming closer, people also try to interact with their favorite brands. Brands that capitalize on that and form the most connection with audiences have higher chances of customer acquisition. And it helps them create bonding with customers by giving them the most authentic buying experience.
As we have told you above, there are many more benefits of Halloween ads that you can leverage for your marketing. While here, you will get to know- how to utilize those benefits by checking some of the most wicked Halloween advertising tricks with examples that might help you.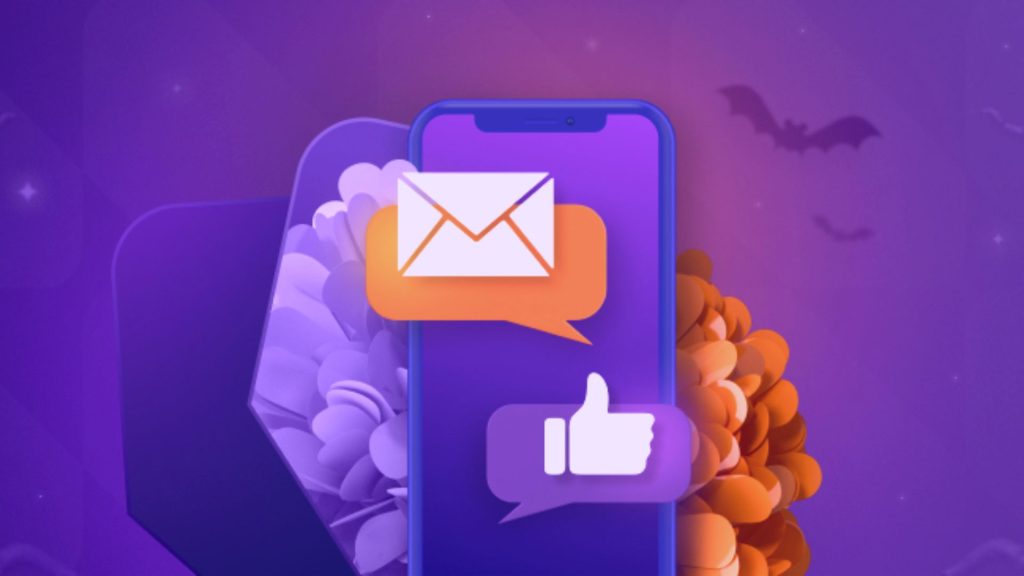 Burger King:
Home of The Ghosts
Burger King came up with an exciting deal where customers can use their application to detect ghosts this Halloween. If people can detect any, they would be able to get a free whopper on their purchase. Isn't that great? You can share your treat with your friends whom you are planning to scare this Halloween.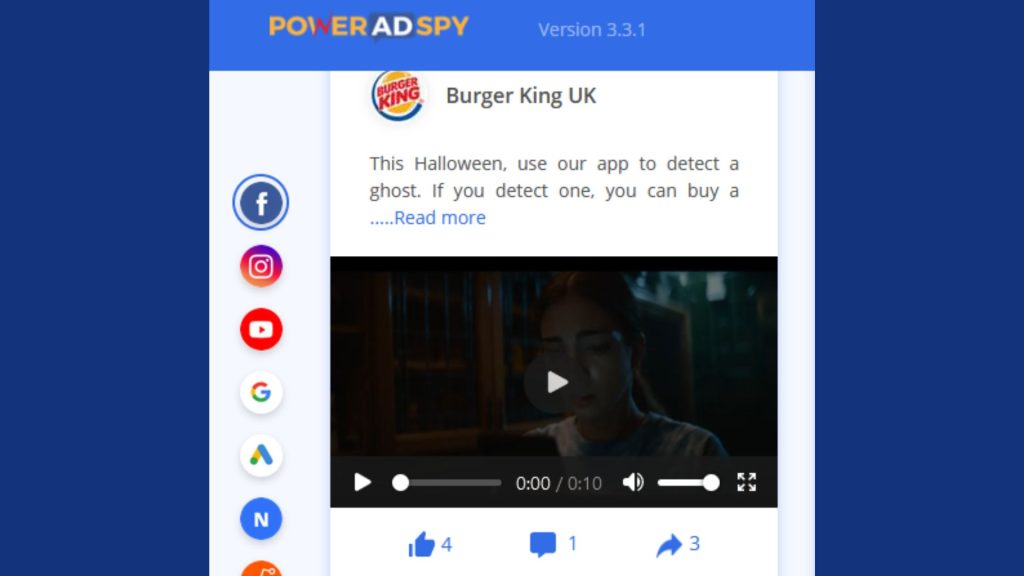 Every year Burger King comes up with amazing Halloween ads to attract more customers. Their campaign #ScaryClownNight was also quite a success, where people dressed as scary clowns to claim their free burgers.
LG:
So Real It's Scary
For a Halloween ad, LG conducted an experiment with real people on an elevator to introduce their IPS monitor screen. In this ad, they fixed a hidden camera inside the elevator to capture people's reactions. They have set IPS monitors on the elevator's floor, which play that floor fall beneath the people's legs. At that moment, people panicked and were scared of falling from the elevator due to the terrifying experience.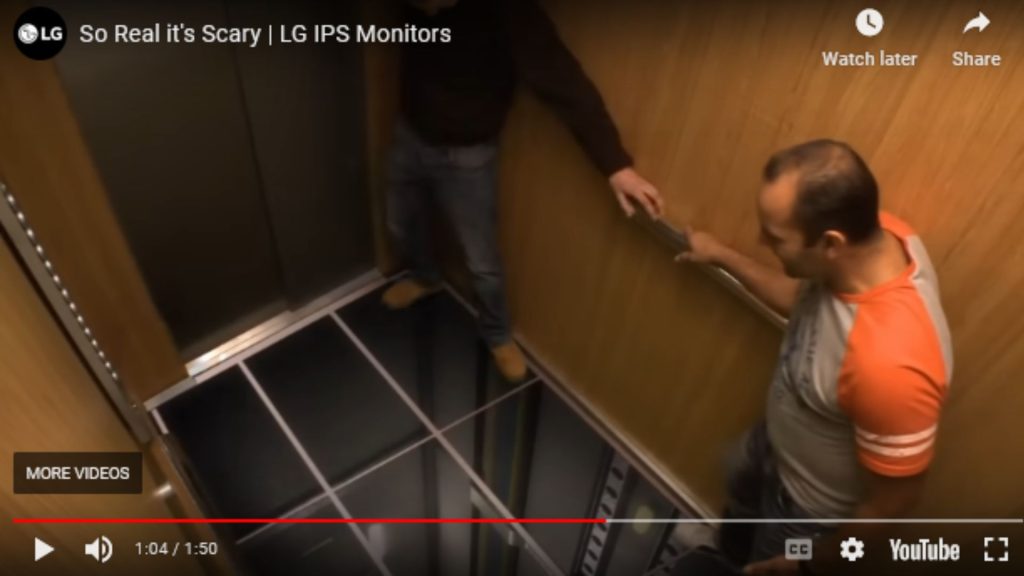 It was a perfectly executed Halloween ad commercial where you can see the quality of the LG monitor that creates a scary illusion. And the reaction they got to the ad was also quite splendid.
Netflix:
Chills During Halloween
You might already be familiar with the Netflix tag. But do you know this tagline- Chills During Halloween? Netflix has brought a Halloween advert showing their users can watch a collection of horror shows and movies. If you haven't recharged your Netflix subscription, you are not late yet. Now is the time you can get their subscription to enjoy your haunted streaming night this Halloween.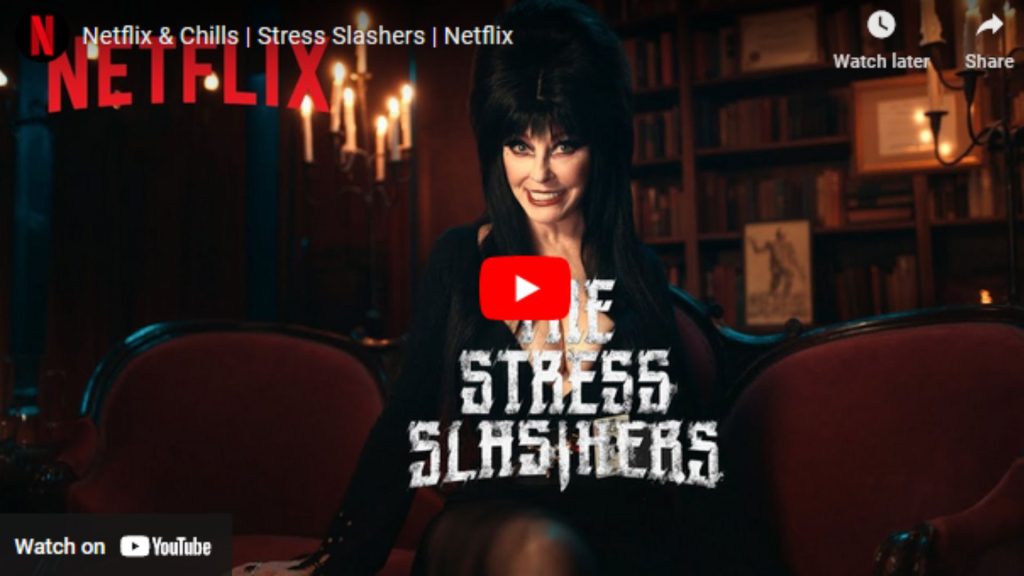 Hershey's
Vampire Kisses
Hershey never disappoints with their Halloween adverts. Especially their Vampire Kisses is the product that got max sales due to its spooky marketing strategy. All the candy lovers really liked this advert, which is definitely one of the best Halloween advertising campaigns.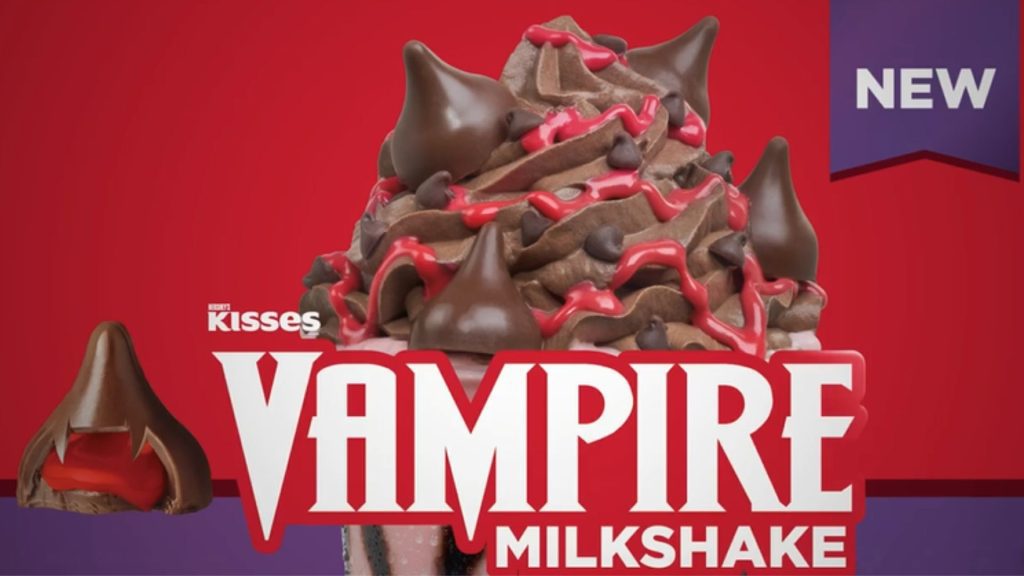 Coke

Vs

Pepsi

Everybody knows the great rivalry between Coca-Cola and Pepsi. Pepsi has taken the initiative by creating a Halloween advert as Pepsi is wearing a cape of Coca-Cola. While it started a great discussion between Coke and Pepsi lovers about which is the best. The hype created really gained Pepsi to engage with Coke lovers as well.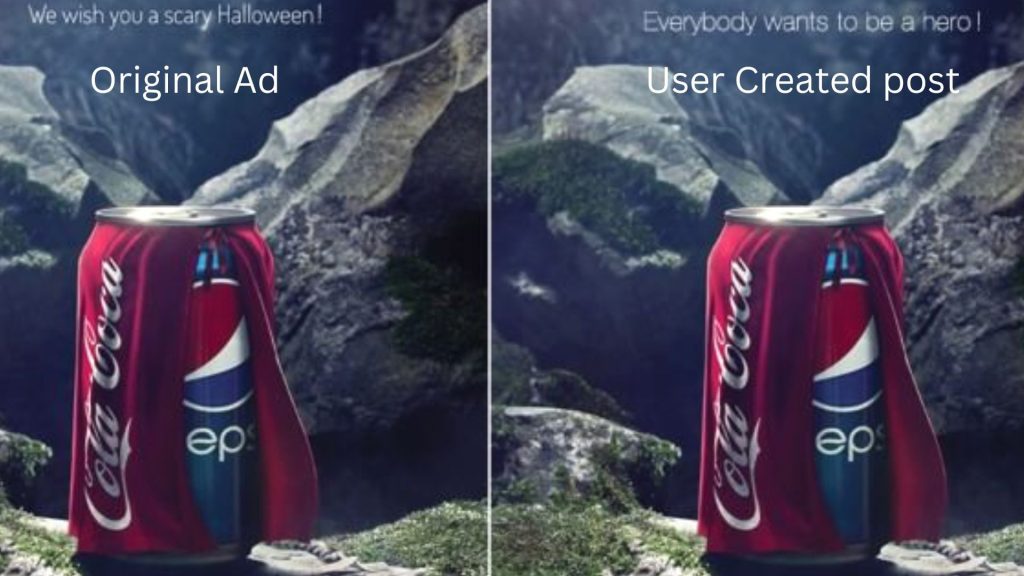 Snickers –
Halloween Grocery Store Lady
Chocolates and candy companies make the most out of Halloween advertising. And it's the same for the Snickers chocolate brand. They have created an amusing Halloween advert in which a lady dress dressed grossly in a grocery store, scaring people to fill their cart with Snickers only. This ad is quite hilarious, which also gives the flavor of the spookiness of Halloween.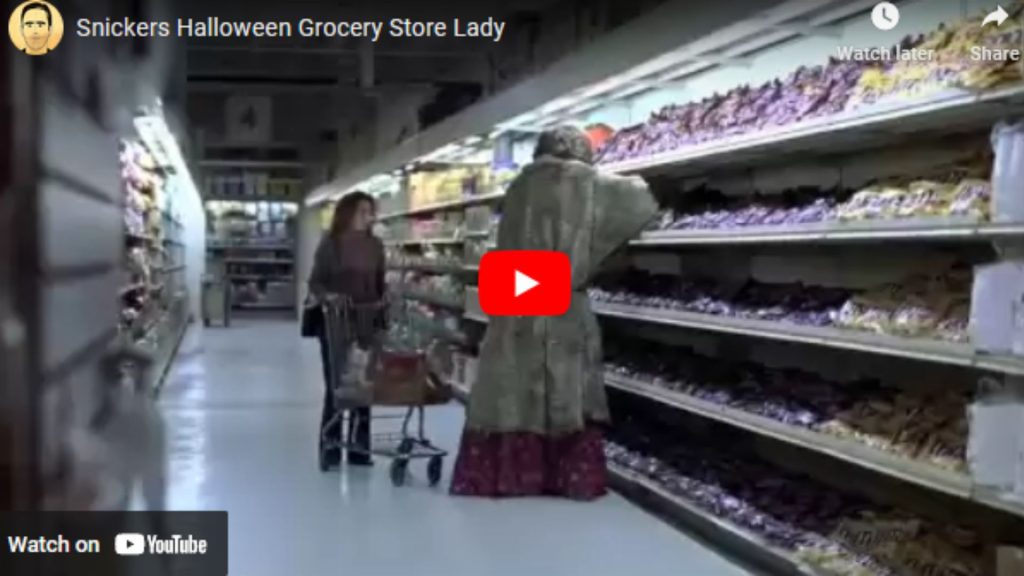 It's Time For You To
Create Halloween Adverts
While seeing some of the all-time best Halloween adverts, you might also get inspired to start advertising for your own brand. Although if you haven't started preparing for Holiday marketing yet, now is the time to be ready.
If you want to explore more of such spooky Halloween adverts, then why not use PowerAdSpy ad intelligence software? It allows you to find more creative and scary ads on several ad networks like Facebook, Instagram, YouTube, Google, Native, Pinterest, Reddit, and Quora.
Recent Blog Posts:
The Complete Guide to Spy Ads Facebook for 2023
How to Get Ahead in Advertising with a Landing Page Spy Tool?
So, are you ready to start your Halloween advertising? If yes, then you can also share your experience with us in the comments section. Also, you can go through our recent blog post to gain more insights on adverts.