Crush Your Competition: Level Up Your Facebook Ads Game
Are you a business owner who wants to grow your business and get ahead of the competition through social media platforms like Facebook?
Posting and creating a page about your product is not the only way to bring in new customers. There is another way called Facebook ads. Don't believe me? Just see competitors Facebook ads.
Wait a minute! You didn't know, but your rival might be already checking competitors' Facebook ads. And by learning from there, they can also possibly improve their advertising campaigns.
Bitter but true, if you don't have any knowledge of how your rivals are working and what things they are investing in to beat you, your dream of crushing your competition will never be more than a tiny aspiration of yours.
Let's get you started from scratch in the world of new-age business and using Facebook ads to your advantage.
Hit 'Play' Button & Tune Into The Blog!
Why Facebook Ads?
Facebook has a wide reach of audience, with over 3.03 billion monthly active users. In this day of growing digitalization, almost everyone is using Facebook in some way or other. It can be a very cost-effective and efficient way to reach your audience and market your product or services. But the question is, why to use Facebook ads when you can have a Facebook account for your business?
The answer to the above question is that many people on Facebook may not be surfing or searching for the products and services you provide. They may use it only for their entertainment and to maintain social connectivity.
In scenarios like this, Facebook ads come into play. They attract the attention of users and can divert them towards your website, social media page, etc.
Benefits Of Impactful Facebook Ads
An engaging Facebook ad is defined when it brings you the audience for your product. When people see competitors Facebook ads and then look at your ads. While comparing, if they find your ads more attractive, then you have won half of the game already.
Your ads should be an attention grabber that can convince the audience to click and visit your landing page rather than skipping or scrolling down the ads.
There is a valid reason to invest in Facebook ads. According to survey reports by Meta, the parent company of Facebook, 30 percent of adults of age ranging between (18 to 49) in the United States discover brands via ads seen on social media.
According to the latest reports, Meta is the leader in driving consumers towards businesses. Facebook is one of the largest social media platforms inside Meta, with an ad conversion rate of 9.21 percent, so your ads should be impactful to be in that successful ad conversion bracket.
Why Analyze Your Competitor's Facebook Ads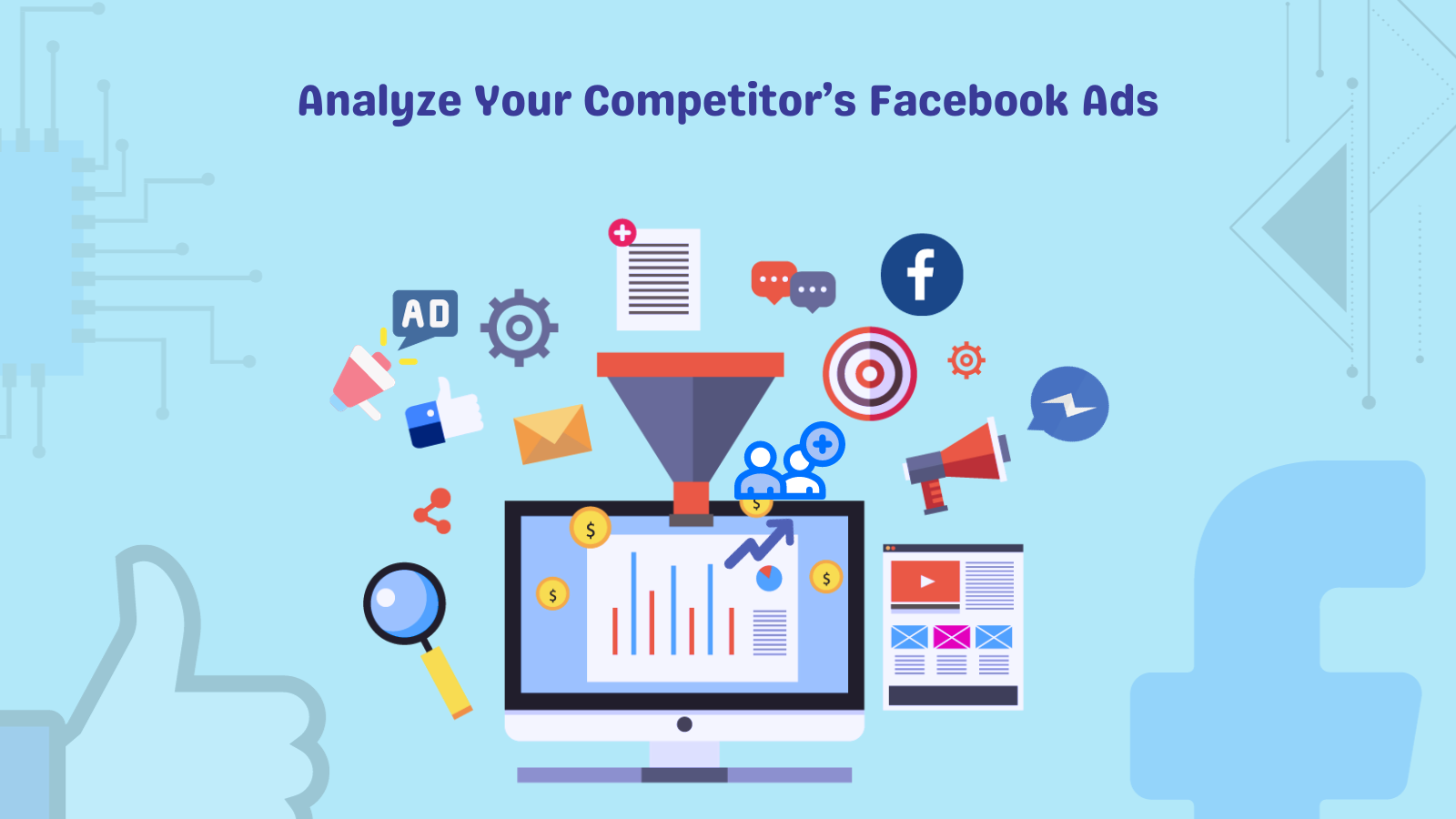 So now you know the importance of Facebook ads, but how do you create an efficient one as per your requirements? Running Facebook ads requires monetary expenses, and you want the best bang for your buck.
Analyzing and studying Facebook ads can get you to know your competitors according to their products and services. Now, many of you will have questions about how to see Facebook ads that are relevant to your business. For that, the answer is to use various Facebook ads spy tools like Facebook ads library, PowerAdSpy, etc., to analyze competitors ads and get insights into the current trends in the ads running space. To know more about such tools, you should read this blog thoroughly.
How To Do Competitor Analysis
Under competitor analysis, you can use Facebook ad finder and find various crucial information about the ads running on Facebook and which ads are run by your rival businesses.
The advantages you can get by analyzing your competitors' ads are:
Get To Know About New Competitors
When you see competitors Facebook ads related to the niche related to your business, you get a detailed idea of which entities are running ads for the products or services you sell. Thereby it will also help you to know about their native location they are based from, and which businesses are targeting the same target audience and geography.
These things are very beneficial for you as they help in identifying your business competitors who were in your hindsight.
Get to know the Crucial Keywords
By using tools like Facebook Ads Library and PowerAdSpy, you can easily look out for the keywords that adversaries are using and whether it is generating traffic toward their business.
When you know which keywords are generating attention, you can use them and even understand why it is working and create new keywords that will work for your niche.
See competitors Facebook ads and understand the keyword strategy so you can optimize your ad content and create according to SEO.
Get Updated With The Latest Trends
When you search Facebook ads, you will get the latest trend in advertising strategies used in your domain. You can get ideas and know whether the recent trend is creating a positive effect in driving customers or not.
Reduce testing times
Many times, it is advisable to save time and get a glimpse of which types of ads are performing well or not. For that, it is suggested to run two or more types of ads at different demographics and learn which ad is bringing results. This is known as A/B testing.
But by watching rival's better-performing ads, you can cut down the time used for A/B testing.
Understanding the market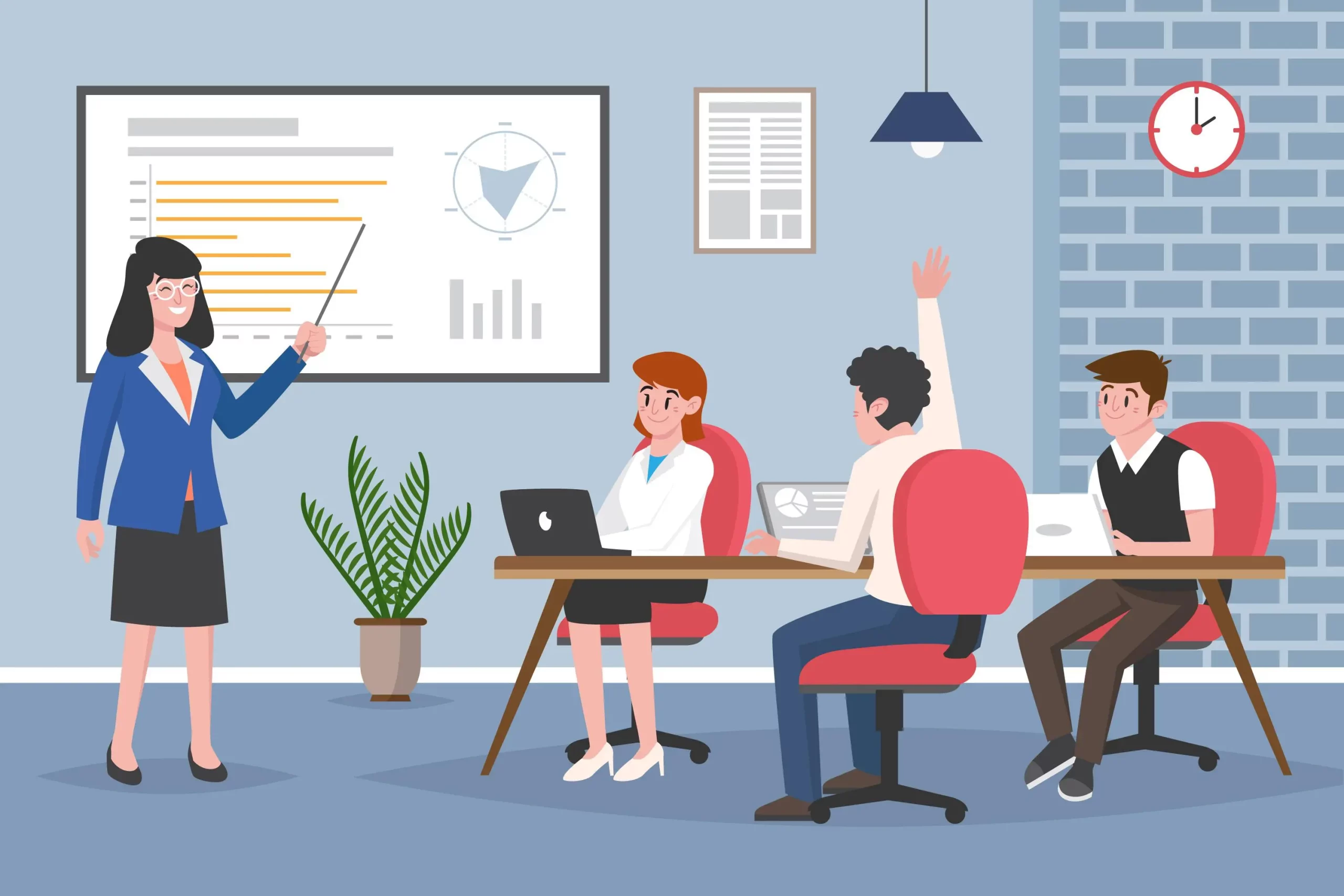 See competitors Facebook ads and it would help you to learn about the latest changes in the Facebook marketing. What new things are being invented in similar business domains? And keep yourself updated with the type of products and services your target audience is looking for.
You can create relevant changes to your product and services using the knowledge at hand.
Accessing strengths and weaknesses
Compare with the performances of Facebook Ads others are running and compare it with them. It can be the type of ads they are running, the age group they are targeting, and the timings and tags with which they are going.
Formulating strategies will be much easier when you know the weaknesses and strengths of your marketing tactics. That will help you always stay ahead of your competition.
Save Money And Time By Targeting Correct Audience
Running Facebook Ads needs money, and you need to get the maximum out of your investment by showing your ads to the relevant people in relevant geography and at times when they are most active on Facebook. All this can be done when you see competitors Facebook ads and have all the insights to cut short your effort in finding and analyzing strategies.
What Is Facebook Ads Manager And Facebook Ads Library
Facebook ads manager is the point of start for running your ads. For this, you have to create a Facebook account of your own and then start using Ads Manager to create new ads.
It's an all-in-one tool using which you can create new campaigns, set your budget and target audience, and keep a watch on the performance of your ads. You can readjust your budget and campaign parameters and change the target audience for the ongoing campaigns.
From the ads manager, you can pause and relaunch ads, get real-time inputs of your Facebook ads, and perform A/B testing.
Facebook Ads Library is a tool where users can watch all the ads running on the Facebook platform. From here, business owners can also see the ranking of the ads of their business domain and engagement. It can also be used to see competitors Facebook ads. But it is time-consuming and requires a lot of effort.
PowerAdSpy: All-In-One Ad Intelligence Tool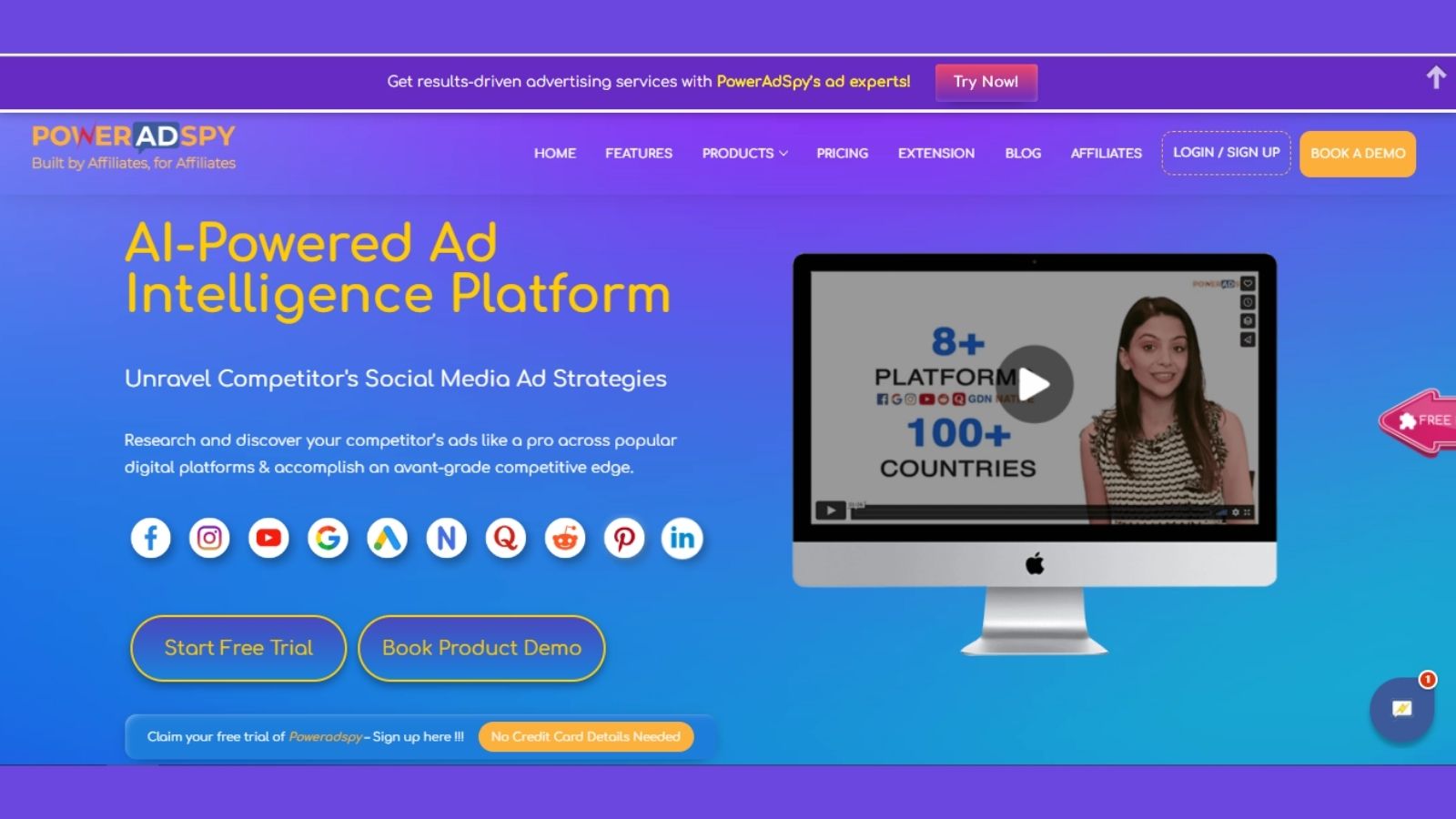 As we know, using the Facebook Ads Library is very laborious and time-consuming. Instead AI Ad Intelligence tools like PowerAdSpy can be your savior. It is an Facebook ad spy tool using which you can easily search for relevant niche ads on Facebook.
With it, you don't have to spend a lot of effort guessing how to find an ad on Facebook. It can provide you with all of your competitors' ad campaigns and all the relevant information related to them in a single space.
PowerAdSpy has an advantage over the FB ads library. It shows in-depth research of competitors' ads landers, which can increase your return on investments and get a hold of your target demography. PowerAdSpy supports over nine platforms like Facebook, YouTube, Google, Instagram, and many more.
Its dashboard has a personalization option to enhance user experience and arrange things you want to see first. With all the social media platform icons at the left corner of the screen, you can switch between them with a breeze.
Some salient features of PowerAdSpy are:
PowerAdSpy comprehensive filters let you see competitors Facebook ads in a detailed manner, like video ads and image ads. You can filter ads by positions like news feed, side location, etc.
Search ads based on your niche keywords, advertisers, and even the domain of your competitors.
Filter ads by Geo tags, Call To Action, and many more.
Find top-performing advertisers/competitors and see all the ads they are running.
You can bookmark your favorite ads so that you can use it later.
Provide support to both video and audio ads support.
Get reports with engagement-oriented details of any ads.
Enhanced search brings you ads from 100-plus countries
PowerAdSpy is also available for multiple social media platforms. It can also be used to unveil competitors ads on Instagram, YouTube, etc.
Learn More:
How To Optimize Your Facebook Ads: 7 Tips & Tricks
How To Unveil Competitor Display Ads On Instagram
7 Cost-Effective Ads Types For Small Businesses
Summing Up
At last, we can sum up the importance it holds to see competitors Facebook ads and analyze them to get a step ahead of our competitors. It is not an easy task to completely keep track of all the ads relevant to our domain.
Further analyzing competitors' ads can include various aspects like finding keywords, tracking ad engagement, sorting out ads' weaknesses, and improving on them. Advanced tools like PowerAdSpy have a lot of advantages in saving us time, effort, and money.
So keep in mind the pointers and tools mentioned in this blog to level up your Facebook Ads and crush your competition.