How to Get Ahead in Advertising with a Landing Page Spy Tool?
Online advertising is one of the best ways to get the word out about your business, products, or services. It is both targeted and can be cost-effective. However, it is easy to make mistakes and end up with a substandard landing page. It can lead to a loss in conversion and wasted money.

The best way to avoid this is to use a landing page spy tool. As a marketer, you will know how important it is to have an engaging landing page. A good landing page helps you to increase your conversion rate and revenue. This blog will look at the features of this tool.
Listen to This Podcast on How to Advertise with Landing Page Spy Tool
What is Landing Page Spy Tool?



If you're in advertising, you know that the competition is fierce. To beat the same, staying ahead of the competition is the key. One way to do this is by using the landing page spy tool.

With this tool, you can catch what your competitors are doing and find ways to improve your landing pages. You can also use the tool to track your performance and see how you're doing over time. The landing page spy tool is valuable for any advertiser who wants to stay ahead of the competition.
The Competition in Advertising is Heating Up



Adverts are subject to fierce competition, which has taken an insane turn in recent years. Typically a landing page is a single web page created specifically for a marketing campaign. If you have spy tools affiliate marketing you can check where your visitors engage, when they visit your website. 
CTAs exist to persuade visitors to take specific actions. It aims to convert nearly promising leads as possible. The most common way to do this is to have a sign-up form and ask visitors to enter their email addresses. Therefore, to stay on top of the competition, you must spy on what's popular and outdated to take advantage of them!
How Can Landing Page Spy Tool benefit your business?


With a landing page spy tool, you can see what your competitors are doing to promote their offers, such as landing pages, creatives, different traffic sources, networks, content, etc. A tool to solve all your problems is the Poweradspy tool which can offer you several benefits of having a spy. Every brand wants to excel in engaging its visitors, and this is only possible if the landing page strategies are satisfied. Here is a checklist that needs to be ticked-
1. Find Better Keywords
The first step to building a landing page spy tool is engaging visitors through content by finding keywords that engage with the audience. 
2. Solidify the Content Strategy
To have an engaging landing page businesses should have a solid content strategy. Once this is in place, you can get engagement to your page.
3. Trim the Unresponsive PR media list
Find out whether your PR list is unresponsive or not. Being a PR manager, you should be clear about business marketing goals.
4. Post Helpful Content 
As a business, you must ensure your post are helpful to your audience. And you get the maximum engagement to your posts.
What features to look for in a Landing Page Spy Tool?
Attributes to help you get the most clicked pages, best converting creative, geo-distribution, and more. Additionally, the ad spy tool leads to traffic sources such as native, push notifications, SEO & PPC, Facebook ads, etc. The necessary features offered by the Poweradspy– landing page spy tool are listed below.
Filter ads according to your niche.
You can collect ads from 15+ countries.
You can also personalize your search.
Strong research formula.
Label the best-running ads plus successful ads too.
Traffic-based information.
Call to action categorization.
Filter ads according to exact keywords.
Spy on your competitor's tactics.
It's necessary to gauge your enemies to keep track of what is functional in your field and what needs replacement. To ensure your business stands out, from the list of best ads spy tools is Poweradspy.  
How does A Landing Page Spy Tool Work?
Having a great landing page gives your business a competitive edge in your target niche market. Using accurate spy tools, you can ensure you get the insight you need to make well-informed campaign-building decisions. You will also know how best to target your products to the ever-changing market. Some pre-requisites that make a landing page better are-
First- You need to understand your visitor


Understand your visitor before aiming to make profits from your landing page. A visitor needs to be engaged on the site. How to engage your visitors? It's not as complicated as it sounds. All you need to ensure the content, graphics, and topics are relevant to the visitor's interest.    

Second- Don't have too many external links


Avoid having too many redirecting links to other web pages, as it might break the flow of the visitor. So, to ensure the visitor feels at home on the website, do not stuff too many inbound links.

Third- Resolve speed issues
Another thing you need to take care of is the speed issue of the website. As a company, one must ensure that your landing page doesn't have load time issues.
Fourth- Test your landing page


The landing page must be considered for tests and trials to ensure it functions properly. And make sure the visitors are engaged on-site.
How to Outperform Your Competitor?



Here are some ways that you can use to outperform your competitor.
Create relevant PPC ads to prevent extra attention to your website homepage.
Avoid putting hyperlinks on the landing page to avoid distracting your client.
Keep the page simple to understand by using less jargon.
Ensure your CTC buttons are a highlight on your page.
Provide compelling offers to attract your prospects.
Share a real review/testimonial on your landing page to gain engagement.
Avoid using sliders or carousels as they act as distractions on the page.
Aim to load your page in less than 3 seconds.
Win people's trust by sharing your phone numbers, email IDs, and the location of your business.
 Avoid the use of cheesy or dressy photos on your page.

 
How To Get Started With Landing Page Spy Tool?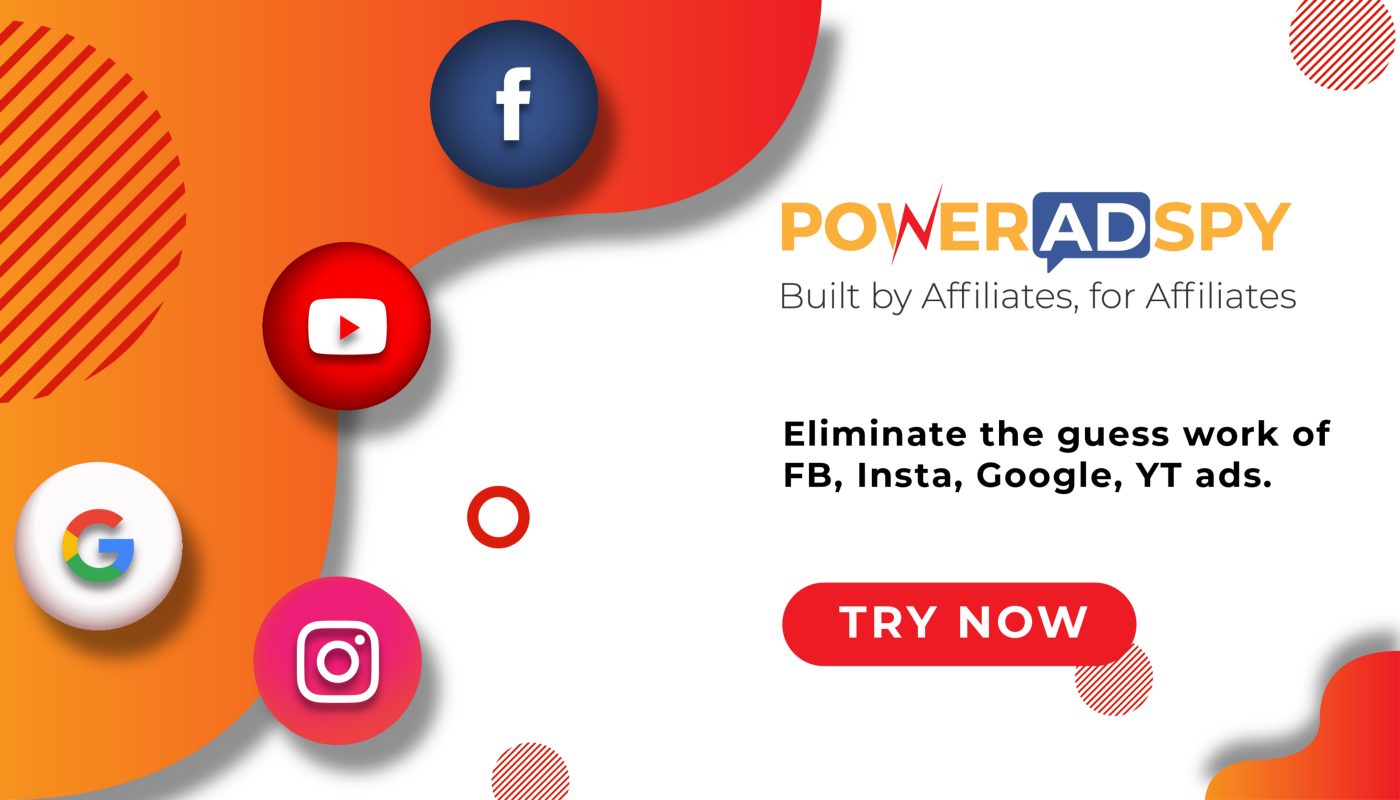 Poweradspy is a powerful tool that lets you see how other businesses design and optimize their landing pages. With this tool, you can see what works well for others in your industry and learn from their successes. It also provides templates and resources that you can use to create your high-converting landing pages.
Getting started with this tool is easy. All you need is to create an account and log in to your dashboard. From there, you can start browsing the relevant ad campaigns and also check their landing pages or search for specific pages that you want to investigate. 
Once you find a page you like, you can further analyze the landing page, check the conversion rate, and even view the page's live preview. With this tool, you have everything you need to create successful landing pages that will help. 
Also, Read
9 Landing page design tips to improve your conversion
How to Spy on YouTube Ads of Competitors In 2023?
To Sum Up 
In conclusion, a landing page spy tool can help you stay ahead of the competition by giving you an insider look at what your competitors are doing. PowerAdSpy is a leading provider of this type of tool, and we can help you get the information you need to make your campaigns more successful. Visit our website to learn more about our products and how we can help you get the most out of your campaigns.