How To Monetize Instagram And Earn More In Year 2022?
On Instagram, there are many people who are making use of their creativity and skills to make money. Don't you also want to be like one of those? If yes, then you are in the right place. And here, we will show you how to monetize Instagram account and earn money.
It's not a long time since there has been a log of modifications with Instagram. Unlike before, when Instagram was just a platform to publish pictures, now you have the option to post videos, stories and create reels on Instagram.
Today you don't need to be a movie star or an expert to be an influencer, as you can create some engaging content on Instagram to grab the audiences' attention. And it would also help you get brand deals and get your Instagram account monetized. Seems quite simple, doesn't it! But is it really so?
To Listen Podcast Tap on Play-
Let's start with learning some ways to make money on Instagram!
How To Monetize Instagram:
So, before learning how to monetize an Instagram account, you must know that it's only become possible to make money on Instagram because of the eCommerce space created on the platform. And because of that, creators can even collaborate with brands and earn some more money in their pocket. On top of that, Instagram also allows brands to create their own shop and sell their stuff.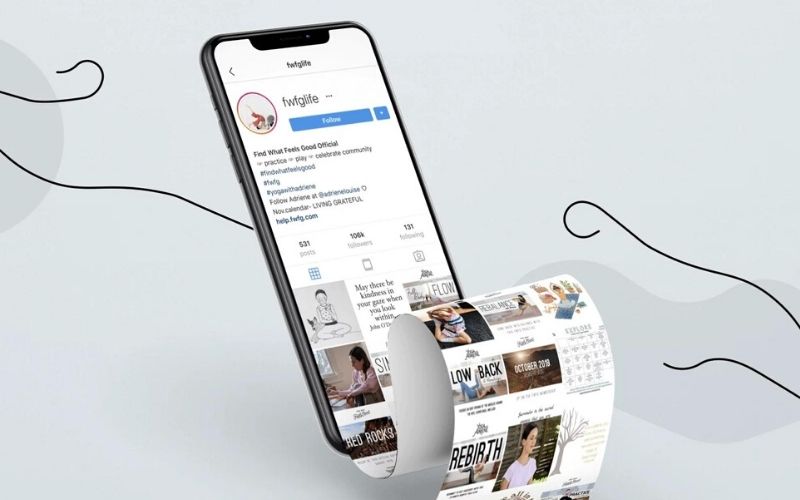 Brand Collaboration/ Sponsored Posts
Nowadays, most creators want to collaborate with brands because it's the easiest way for people to make money on Instagram. If you are an influencer, you will find that some brands are ready to reach you on Instagram and sell their stuff using sponsored posts.
Based on research, we found that influencers who have over a million followers earn thousands of dollars on their single sponsored posts. Likewise, there are also micro-influencers on  Instagram who make quite money by collaborating with brands.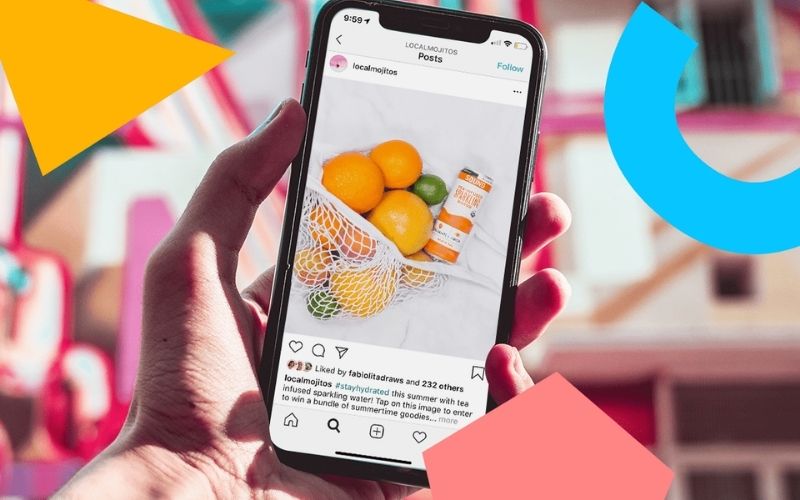 Do you think that people are highly engaged in your posts and you have more than 10k followers? Then there is quite a chance that you may catch the eyes of some relevant brands to sell their stuff on Instagram.
Affiliate Promotion
Another good way to make money is through affiliate marketing. Creators who have a good reach with audiences on Instagram get such affiliate referrals programs, which pay a high amount.
There are many such brands that are interested in getting referral promotions from influencers and for which they also pay well enough. But as you may already know that you can't add a clickable link on a usual Instagram post. Although, here you have the option to tag the brand and use relevant captions to address the affiliate program.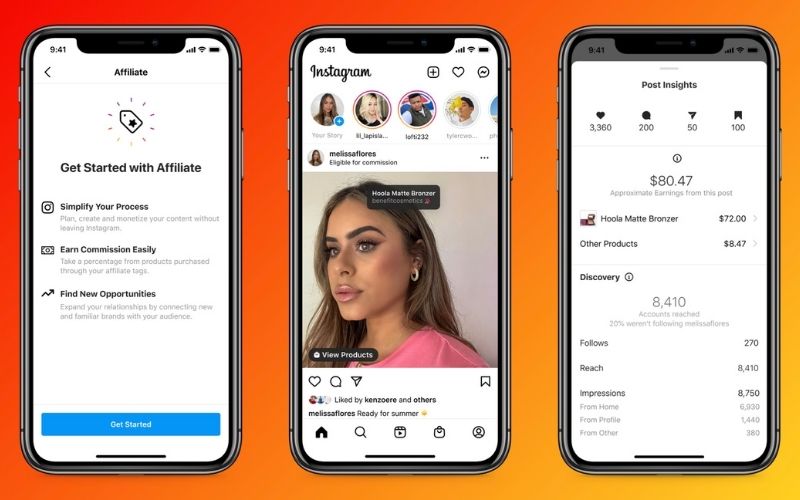 On the Insta profile, there is an option to add a clickable like. Many creators also use it for showing a referral link and gaining more in their pocket.
Become Brand Ambassador
Doing the sponsored posts on Instagram influencers does earn a  lot. However, if they can form a long-term relationship with a brand, they can even gain a regular income. There are many brands that collaborate with popular influencers on Instagram to promote their services or products. Because it helps them to gain better reach with audiences.
Nowadays, you will find many big influencers have become brand ambassadors, promoting their products and services through their Insta posts. Becoming a brand ambassador means, making a standard salary based agreement with brands which is somewhere around $40 to $50k range or even more.
Sell Your Products:
It has been more than a year since Instagram has started the shop feature and it's already getting quite popular. Many small retailers and even big brands are selling their stuff using the Instagram shop.
If you go to an eCommerce Instagram profile, there you will view a shopping bag icon. When you click on it, there you will find the product listed for that brand.  Nowadays, even some micro-influencers and some small creators have created their own shop on Instagram to sell their stuff.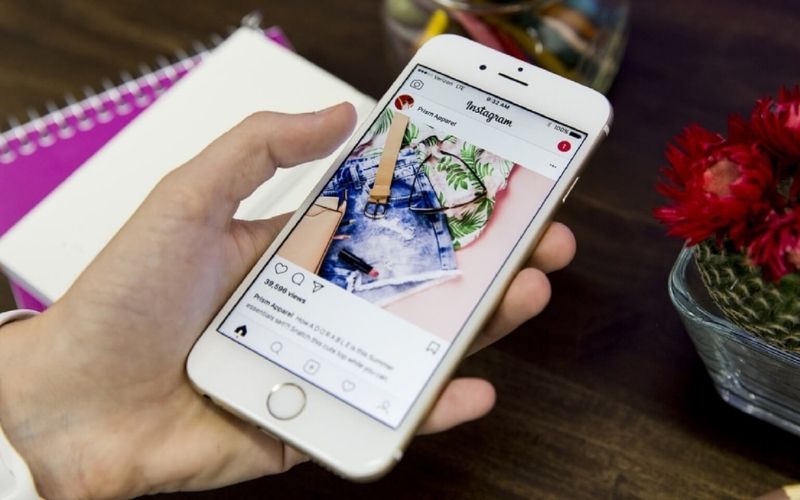 Anyone can sell their product on Instagram. However, for that, you need to be eligible. The criteria of eligibility are that you have a business located in a supported market and have products to sell. Then you need to follow all merchant compliances from Instagram. Also, you need to give the website name of your brand, and then you are ready to sell on Instagram.
Visual Content for Sale:
Instagram has always been a visual platform. Everyday people around the world upload more than 100 million photos and videos on Instagram, and that's quite a number. Many brands make use of this and promote their brand through user-generated content. They hold a contest to get the most outstanding and high-quality visuals for promoting their brand's services or products. And it also helps the users get paid enough with exciting deals on offers. So, it's a win-win opportunity for both!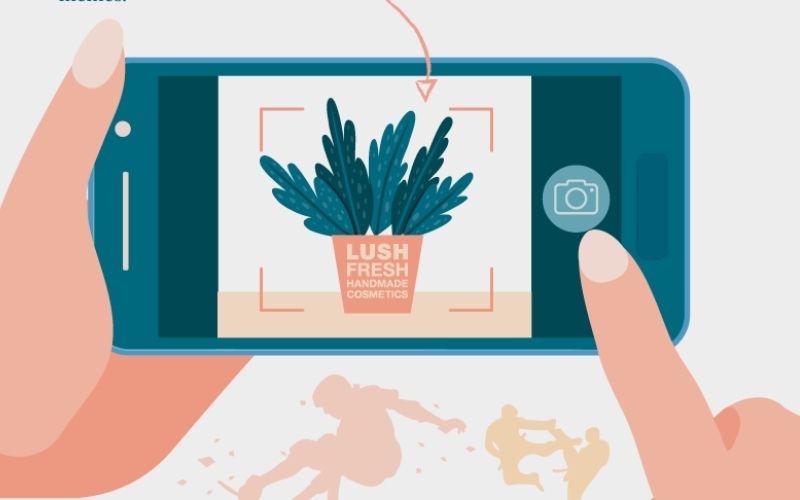 Instagram Marketing Services
Nowadays, every small and big enterprise utilizes Instagram marketing for their brand promotion. Considering that, Instagram is a platform that provides high customer reach and engagement. It is also the reason why brands hire social media marketers to share their brand content on Insta and other social media platforms.
If you have artistic quality in your posts that could attract brands, you might have the opportunity to sell your visual content and earn more money. Nowadays, there are many creators and small influencers who also have the same query about Instagram monetisation. However, there is still a hurdle that you have to overcome.
So What's Next
The above-shown ways can definitely help you to get an earning from Instagram. But the most important aspect of becoming an Instagram influencer is to gain more followers. Gaining quick followers is not easy, and relying on an inorganic solution does not seem to be the right choice as it may also cause your account to get banned or suspended.
In the end, whatever you do, if you want Instagram monetization for your account, you need to do a lot of stuff- creating high quality content, getting more followers, publishing your content regularly, engaging with the audience to gain more influence. In that case, you can rely on social media automation software that allows you to connect and reach more people on Instagram in an organic way. This tool allows you to manage all your social media activities using a single dashboard.
The Bottom Line
Instagram is growing at a rocket speed and so do the influencers and creators on Instagram. With so many opportunities, more people are trying to become Instagram influencers and monetize their accounts. Although you may also try following the above-shown course of action, it won't be easier for you to gain instant influence. Taking step-by-step with patience will help you to lead and scale up your Instagram business with time.
Also Read

Nailing The Art Of IG Captions | 09 Best Practices

How PowerAdSpy is the Best Bet for Affiliate Marketing Programs 2022
Want to share your thoughts? Please mention them in the comments section.