How to Create Profitable Facebook Video Ads in 2019?
Do you know why video advertising is getting more popular? 
Nowadays, most of the brands are mapping videos ads in their marketing strategy. Earlier marketers only rely on the YouTube channel, but now with Facebook, they have another option with a video marketing platform.
After YouTube, Facebook has become the top platform for video ads. While on some level, you can even say that Facebook video ads are outperforming YouTube videos. Based on the report provided by Social Media Analytics Tool- Quintly, Facebook native videos get more engagement and shares compared to YouTube.
You might have already noticed that there is quite a rise in the video contents on Facebook. Moreover, marketers are now becoming more aware of the video content, which is taking control of the newsfeed. 
You can also listen here:
Are you ready to promote your business using Facebook video adverts? 
Here you go to know: ?
Why Should You Run Video Ad Campaign on Facebook?
Videos get better engagement than photo contents on Facebook. In the past few years, videos have gained better organic reach compared to photo posts. Nowadays, most people like to use social media on their mobiles. Based on the global mobile data forecast of Cisco, around the year 2020, more than 75% of mobile traffic will be on video content only. From the year 2014, there has been significant growth in video engagement on Facebook. Based on the above-shown facts, we can say that Facebook video advertising is the best way of marketing, and it also has an immense scope in the future.
?Have you ever tried to advertise on Facebook using videos?
If not, then here you could be able to learn about:
How to create video ads on Facebook? & 
How could you be able to target the right audience to gain more engagement?
How to Create Appealing Video Ads on Facebook?
To start your Facebook video advertising campaign, you can follow the step by step guide shown here:
Step 1: 
You need to have a business account on  Facebook. If you don't have a business account, then you can go to business.facebook.com/create and create your account.
Step 2: 
Now you can log in to the Facebook business manager. Click on the ad manager option.
Step 3: 
Here you will find the option of the campaign. Go to the campaign option and click on create Ad button.
Step 4: 
You need to select the objective "video views" for your campaign.
Step 5: 
Select the right demographics for your target audience. Here you also have the option of scheduling your video ads, and you can also decide the budget and placement of your ad.
Here you have two options for the placement:
Automated placement: In this, Facebook recommends your content to the relevant places automatically.
Edit placement: By selecting the objective "video views", you could be able to optimize your adverts. That way, you could be able to choose the locations where you want to place your adverts.
Step 6: 
Now, you need to select the format in which you wanted to show your adverts. You can place your video adverts on newsfeed, marketplace or in the form of a carousel slide show. While you can also create instream-video ads on Facebook.
Step 7: 
Based on the recommended specification of Facebook video ad dimensions, you should make changes in your video ads and upload it.
These are the steps following which you can create video adverts on Facebook.
Now you have already created video campaigning on Facebook. You need to find the right audience whom you can target to gain better engagement on your platform.
Have a look here ?
How to Find The Right Audience for Your Facebook Video Ads?
In every marketing campaign, you need to make sure that your content is compelling and valuable to your target audience. There are many other marketers who are trying the same thing as you. In such a competing platform, you need to attract the attention of your audience.
To generate more engagement on your Facebook instream ads, you should target warm leads. These are the audience who are already interested in your brand products. By showing captivating video ads to such individuals, you could be able to get more sales for your business. You can also customize your audience in a way that you could be able to target those individuals who are interested in brands similar to yours.
Warm Leads
You can target your audience based on specific demographics. Still, there is a possibility that you wouldn't be able to get enough attention to your adverts. In such a case, you can also retarget your customize audience on Facebook. By doing so, you could be able to target those who are already interested in your products. That way, you could be able to gain more engagement and clicks on your video adverts.

Custom Audience:
Facebook also allows you to target a specific group of people. Based on their engagement on other adverts, you can identify the audience who might be interested in your brands. However, to guess the right information about such an audience, you can make use of the best Facebook marketing analytical tool – i.e. PowerAdSpy.

About PowerAdSpy: ?️
It is an ad intelligence tool using which you can easily target your competitor's ads on Facebook. It allows you to do in-depth research on competitors ads so that you can also learn about their targeted audience. Using the advanced search and filter option of these tools, you can easily target those ads which have relevant content to your adverts.
You can also check this tool to search for the ads which contain exact or relevant content as your Facebook adverts.
Here are shown the steps following which you can research about your competitors' ads based on their exact or relevant keywords.
Step 1: Go to PowerAdSpy website and login to the dashboard.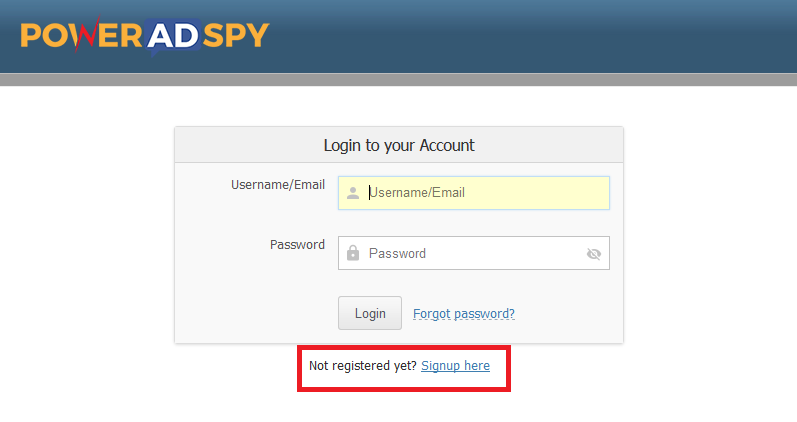 Step 2: If you don't have an account, you can directly click on the signup button to register.
Step 3: Here, you have four options to choose where you can opt for the right plan according to your needs.
Free Trial plan: Up to 20 Searches for 10 days.
Basic Plan: $1.00 for 3 days & $ 49for 30 days.
Standard Plan: $7 for 5 days & $99 for 30 days.
Premium Plan: $7/$ 4.19 for 5 days & $249/ $149 for 30 days.
Step 4: After logging in to the dashboard page on the left side, you can find the options of "Keyword Type" and "Filter".
Step 5: Under the Keyword Type, you can click on the drop-down menu and choose the option keyword. You can also search your competitor's ads based on their names or their domain names.
Step 6: Based on the other filter option, you can sort by the adverts which you want to target on Facebook.
Step 7: Click on the search button, and it will show you the adverts based on the targeted keyword texts and filters.
Step 8: Select an ad and click on show analytic to get more information about that advert.
To know more, you can also check this video: 
Tips for creating effective video ad campaign on Facebook:
1#) Keep Your Video Concise:
Most of the Facebook users would like to spend their time with their personal content in their newsfeed. Because of that, you can typically expect to capture the interest of the audience only for 60 sec. While it's better to keep your video ads short and highly captivating so that it would attract more audience.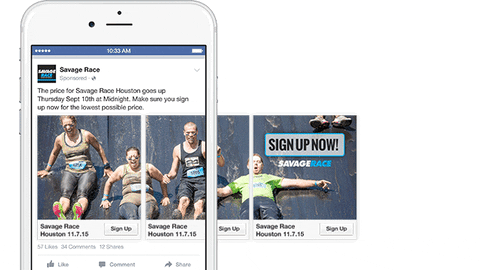 2#) Create Captivating Stories:
If you want to get more views on your video stories, then your content needed to be narrative. Just like a storyteller, you can tell your audience about your brands, or you can also share some inside stories. That way, you could also be able to enhance the relationship between your audience and your brand.
3#) Your Video Need to Be Effective Without Sound:
In Facebook newsfeed, while scrolling, you can easily find playing videos without sound. Your video ads need to be compelling enough to grab the attention of users even if it doesn't have audio. So that you could be able to get more views on your videos.
4#) In-stream Videos to Boost Impressions:
With in-stream videos, you could be able to attract more views from the audience. Most of the audience watch in-stream videos with audio, which also enhances the impact of the video adverts.

Wrapping words
Facebook is a great platform for marketers to interact with their audience. While you can follow the ideas shown in this article to create profitable video ads for your business.  
Hopefully, you could learn and gain more from this. Best of luck ?