Halloween Ads: Trick Or Treat Your Socials today!
Liven up your social media marketing game with Halloween ads and use seasonal marketing to put forth your products and services to your customers exactly when they need them!
Social media has become a game of trends. No matter what platform you are using, be it Facebook, LinkedIn, Twitter, or Instagram, people like to watch content revolving around relevant things and trends online.
And there is nothing wrong with that. We are hard-working individuals in school, working a job, or taking care of our homes. And we like to indulge in our phones and laptops to unwind and take a break from reality.
Social media marketers lean into this time to display their ads to their existing and potential customers to lure them into buying their products and services. It works because, at this time, people are free to pay attention to their needs and requirements and buy things for their use.
Mobile and desktop ads see a rise in their usage during holidays like Halloween and Thanksgiving as most people are in a rush, tend to do things last minute and want the fastest help they can find in a short amount of time. It is the main reason why you should be using Halloween ads to spook your customers with time-limited brand offers and deals!
It is called seasonal marketing and is an effective method for limited-time deals and products curated, especially for the holiday season. Let us look at what is Halloween seasonal marketing and how it works, for example, boost our numbers at this time.
Seasonal Marketing: What is it and why is it so effective?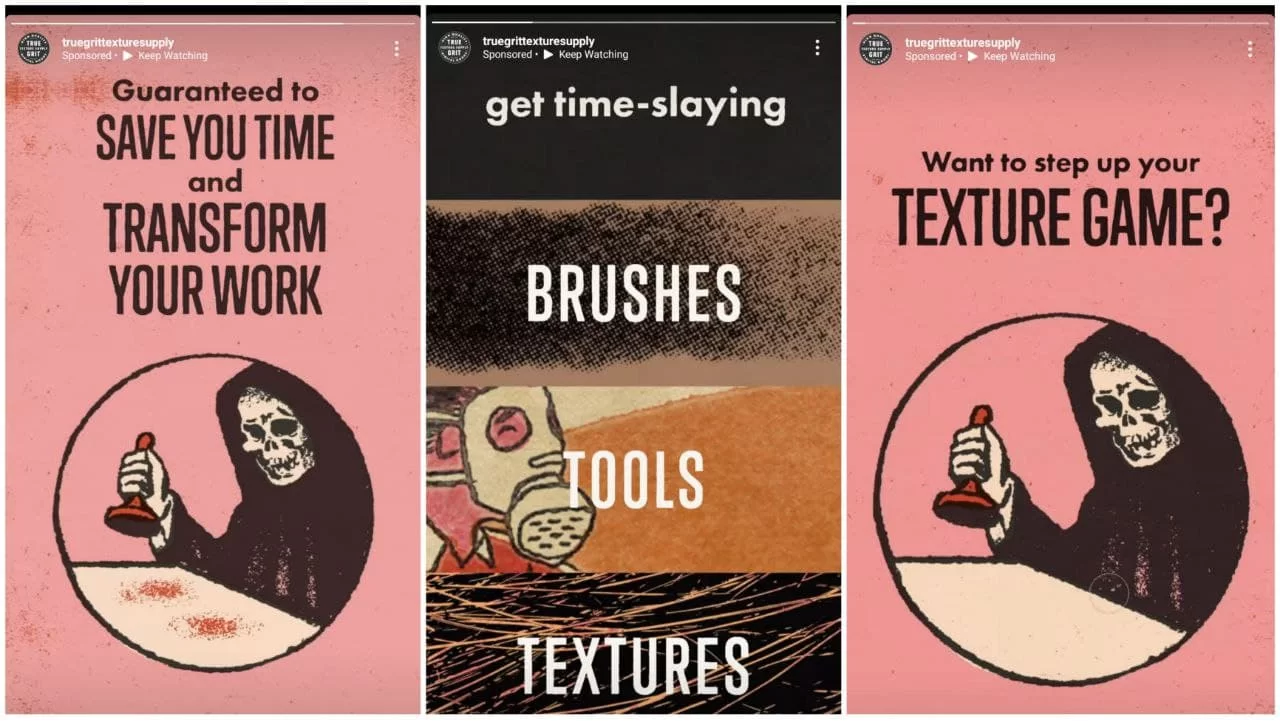 Seasonal marketing consists of adapting online marketing campaigns to ongoing events. In other words, tailor it for major events in your industry and national or global holidays. Seasonal marketing is looking at the calendar to identify the right opportunities and take advantage of them.
It means that you are paying attention to your products and services to increase your Holiday marketing sales. Now is the time to find out how to use these events and get the most out of them. Halloween ads are a perfect example of this!
The picture is an Instagram ad that I saw while scrolling through my stories section. It would not have shown me this ad during any other time of the year, but because it is Halloween time, the algorithm decided to show it to me as I would be interested in their products!
Now, I know not every business can co-relate with current trends and display Halloween ads during this time of the year, but that does not mean that you should shy away from seasonal marketing!
Nearly every B2C business will have a good time aligning their products and services and infusing them with the holiday touch to create brilliant ad copies. These ad copies would be trendy and relevant to their customers and serve as a way to inform them about new holiday deals and offers for them to indulge!
If you are a small clothing business, you may have Halloween ads on your socials and websites telling people about a new Halloween collection so they can be extra spooky when they are out trick or treating! Or, if you have a catering business, you may offer to cook complete Thanksgiving meals with various packages so your customers have something from which they can choose!
Content creators on Instagram and TikTok are making the most of the pumpkin head photoshoot trend – which is trendy and relevant nowadays. Content creators use seasonal marketing to narrow down trends and keywords that have high search ratings. They curate content using them to farm more impressions than posts going live on the usual days of the year.
Here are some of the most spooky Halloween marketing best commercials of all time – to inspire your B2C marketing strategies and infuse your products with the holiday spirit!
Fanta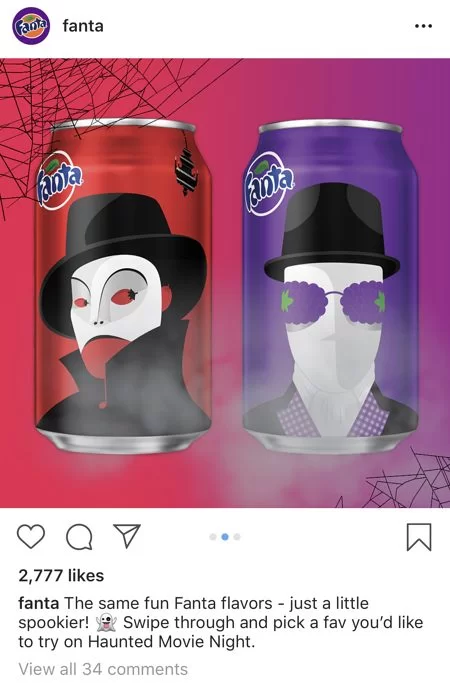 Specifically for the spookiest season of all, Fanta released two seasonal flavors and gave them festive names: Blood Orange Zero and Pink Grapefruit Zero. They did not stop at this! In addition to the ad campaigns, Fanta released Lenses on Snapchat and filters for the platform, to coerce users to try out their new product!
Bacardi
Bacardi does not only create yummy spirits for us to relish, but they also have a brilliant marketing strategy set for the holidays! The above video is a cocktail recipe using various alcohol blends by Bacardi. The creative aspect here is how the brand has infused (get it?) its values with filmmaking as the video reminds viewers of elements from The Shining, The Ring, Saw, and Psycho, making it one of the most brilliant Halloween ads, today!
Urban Decay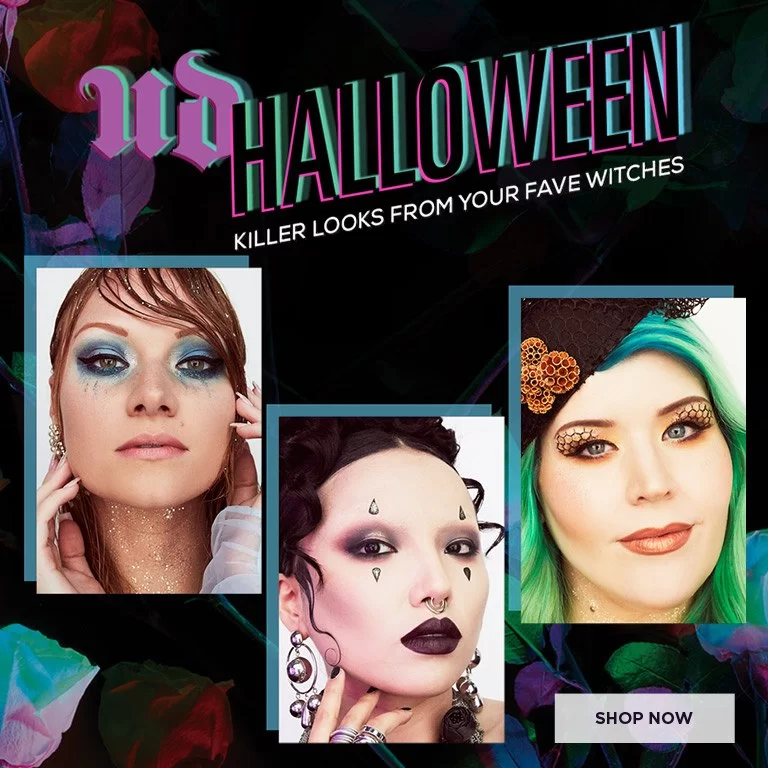 This leading US make-up brand focuses on building trust in user-generated content and influencer marketing with a series of "how-to" Halloween make-up tutorials. The most followed social media influencers are even hotter than the world's most popular supermodels. Urban Decay has worked with these stars to prepare a series of accessible YouTube tutorials with an effective yet replicable look. UGC's social feed "Shopping-Content" has boosted direct sales of products.
Heinz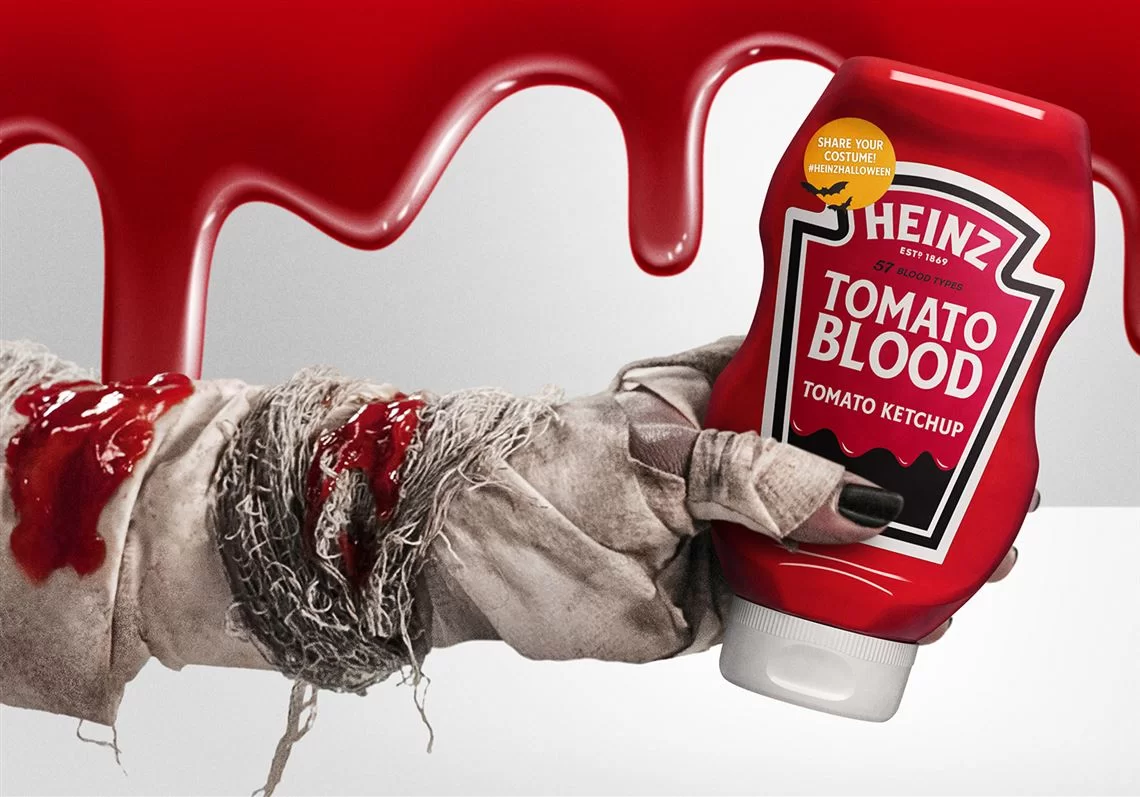 We have all tried to add fake blood on our clothes for Halloween parties and slathered some on our mouths as well for added effect. Heinz saw this opportunity and grabbed it as they named their new limited edition ketchup bottles "Tomato Blood." Even though it was the same ketchup with the same flavor, we have been enjoying it for a long time, it was rebranded and advertised such that we wouldn't even look for fake blood. It is Heinz ketchup all the way!
Snickers
No matter what you are marketing, good storytelling is always important. And when it comes to Halloween, scary stories are a brilliant tactic to get consumer imagination and attention. Snickers did it this year in chic Halloween shorts with an eerie twist. It's more fun than scary, but it's wondering what's going to happen next. Of course, candy is one of Halloween's most popular product segments, with $ 3 billion in personal consumption projected around theUS holiday.
Nike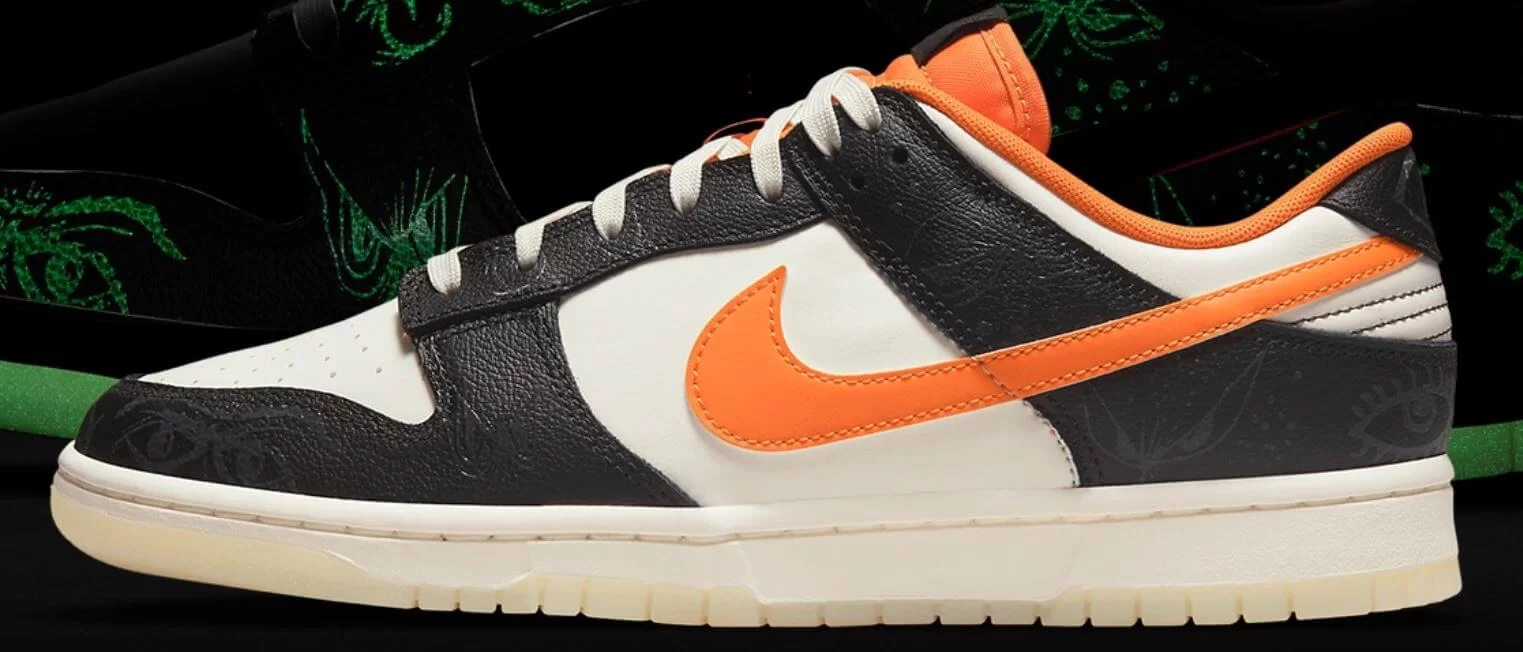 Nike and other sports brands have come up with a wide array of Halloween ads over the years. But Nike came up with something so out of the world that it was a weird but brilliant way to spark conversations amongst their consumers. Nike takes advantage of the quirky side that seems to infect people of all ages around Halloween with new-release shoes specially made for the season.
Their new version, the Nike Duncro style, is black, cream, and orange (a very Halloween color) with a glowing overlay in the dark, an illuminated outsole, and an eerie spider pattern on the insole. For Nike enthusiasts, this product is a campaign that creates so many expectations, excitement, and endless unboxing reviews online. It is a prime example of a product that is definitely of interest to almost every new version as it is fully branded. Halloween seems like an excuse for Nike to put out wacky, new color combinations for their kicks, and it seems to be working!
Also Read:
7 Spook-tacular Halloween Marketing Ideas To Boost Online Sales
Holiday Marketing Strategies: How Brands Practice It Without Losing The Budget
Reese's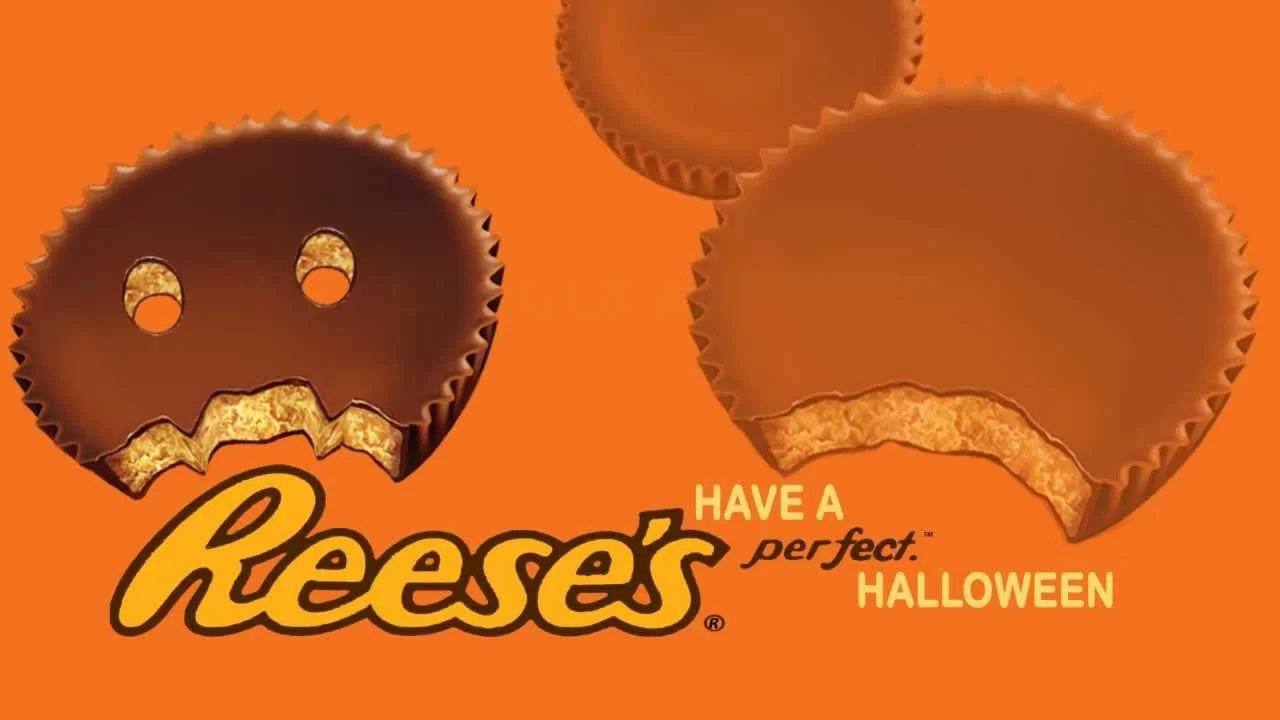 Reese's cups are a fan favorite amongst its customers! During Halloween, people love treating their spooky and scary visitors who come to trick or treat them to Reese's cups. It is almost a part of the Halloween tradition to put them out for the youngsters of our society. To further their marketing efforts, Reese collaborated with a neighbor social partner called Nextdoor who helped the youth of our society to spot Reese's cups in their neighboring houses with the help of a Treat Map App. Soon after that, Reese's put out its twist by making Halloween ads for their new Reese's Pumpkin Chocolate to claim as the "official pumpkins of Halloween." Brilliant marketing, isn't it?
Skittles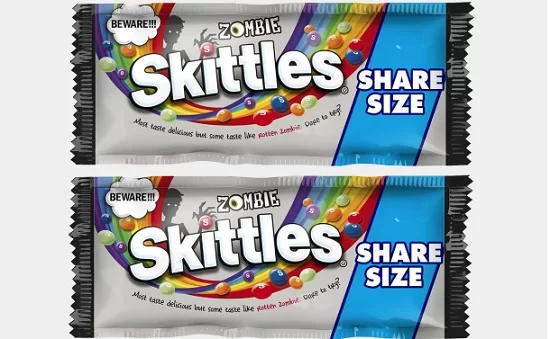 In 2019,  Mars moved 180 degrees away from delicious fruity candies with the release of Zombie Skittles. This product comes with five delicious Halloween-themed flavors, including Boogeyman Blackberry and Mummified Melon. But it also includes the taste of "lazy" zombies, and consumers don't know they're eating it until they experience a terrible taste.
The beauty of this marketing tactic is the potential to become viral with the help of influencer marketing. The Zombie Skittles concept is based on the psychology of testing courage and human attraction for all the weirdness and has received tons of attention online.
There were a lot of video reviews, video challenges, and taste tests from bloggers and food lovers to show viewers  how awful (and attractive!) Rotten candies are! A Skittles press release states, "It's an unpleasant taste  that creates a strong reaction from anyone who dares to try it." What's the Key to Great Content Marketing Campaigns? The emotions that Zombie Skittles have a lot!
This infusion of Halloween and holiday elements with every brand's specific products and services are vital for brilliant Halloween ads this season. All it takes is a little creativity and understanding about what might float well with your clients and what would not. Thankfully, you do not have to do much to be inspired for your Halloween ads for this year. Draw inspiration by looking at your competitors' ads and their efforts in the past year, thanks to PowerAdSpy!
If you are a creative biz that requires you to be on the top of their advertising game all year round, PowerAdSpy is the ultimate tool for you! Smart social media marketers design their ad copies and spend all the time in the world for relevant and trending content only to post them late.
With PowerAdSpy, you will be the first one to the party!
With the power of ads from 15+ countries and an ad database of millions of ads, you will never be short of Halloween ads to post for this season!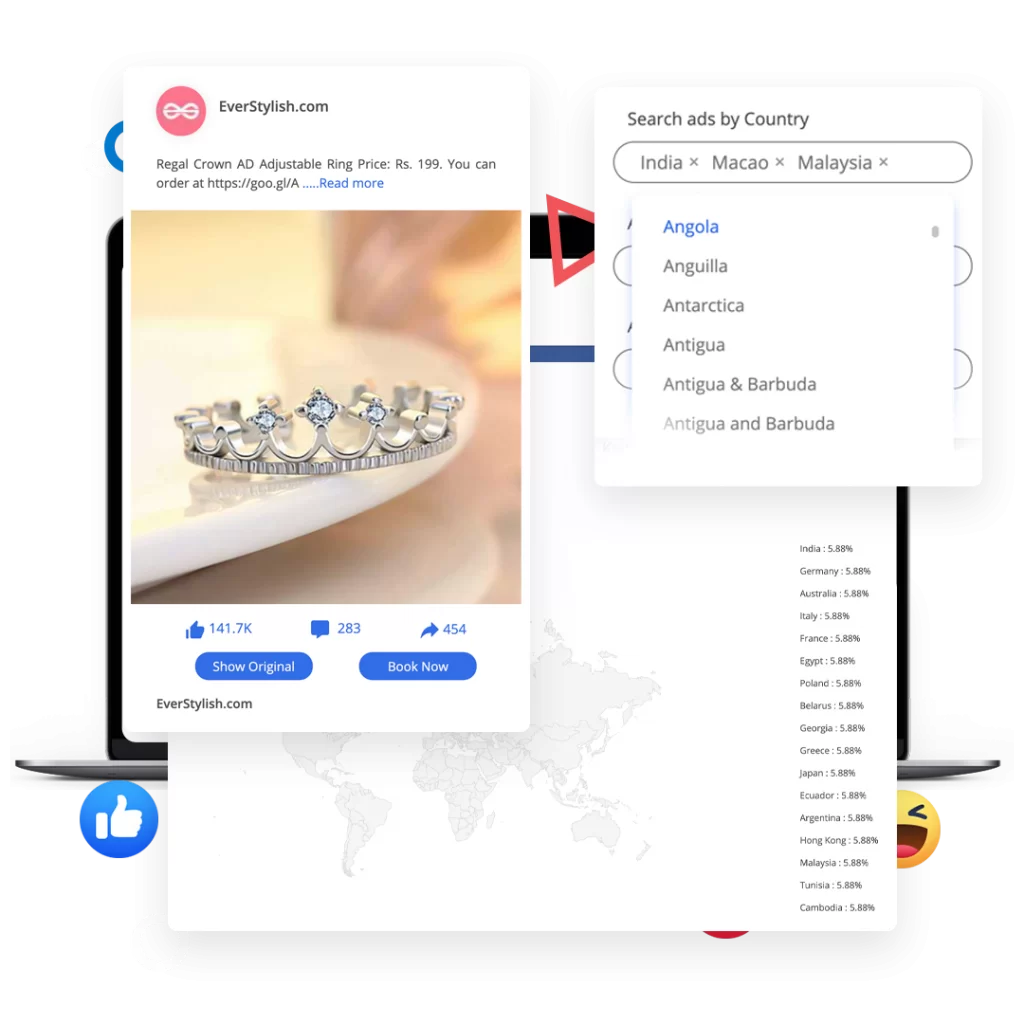 PowerAdSpy guarantees complete transparency on what your competitors are posting. Gone are the days you would spend hours deducing what your competitors are doing to see what they are doing for their marketing. PowerAdSpy provides complete visibility into the ad copies of your competitors and their analytics. So you can learn from their mistakes and replicate what you need to!
Looking for specific Halloween ad inspiration for your brand to post in the holidays? Narrow down your searches using filters that will help you look for a small fish in an ocean. And find the best Halloween collections for your marketing strategy!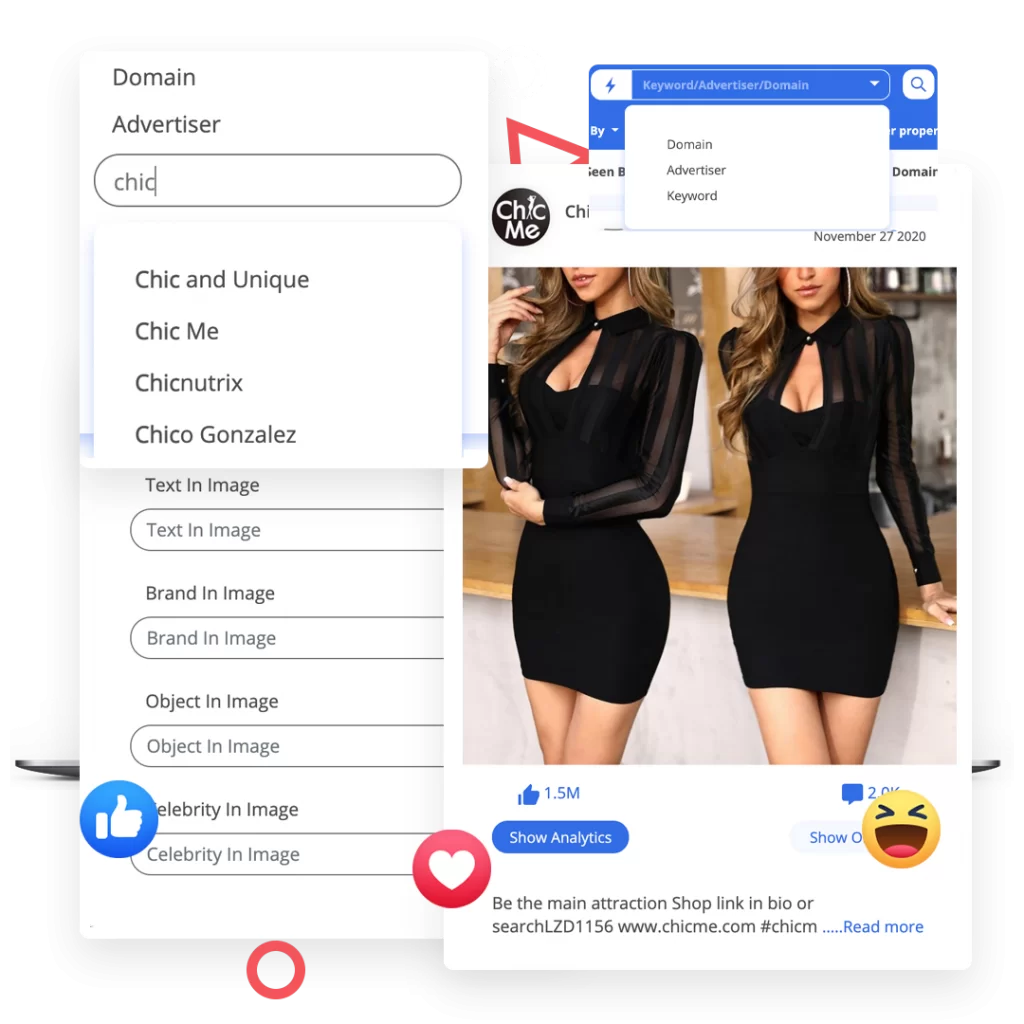 With the powerful search algorithm of PowerAdSpy, find and locate your favorite ad copies all over the internet. And bookmark them to study their analytics and strategies later!
It doesn't stop there! PowerAdSpy provides you with engagement-oriented details that will encourage you to fix your steps as a social media marketer. So you can be an even better one tomorrow! Analyze all copies of Halloween ads that ever exist on the internet to study. And learn from them better to create exhilarating ad copies for the holidays!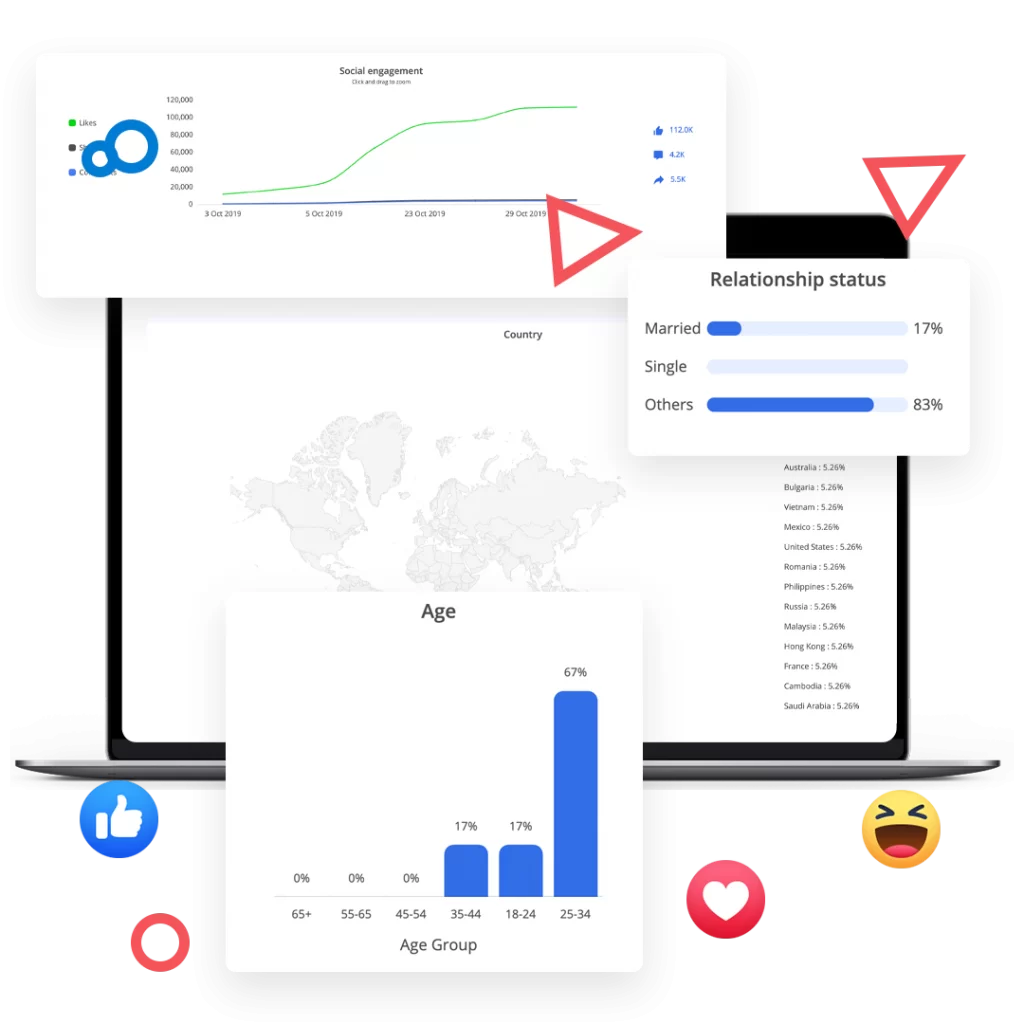 PowerAdSpy has both image and video ads in their library. So you never fall short of content and inspiration to post.
Other countries that did not celebrate Halloween in the past have begun to celebrate the festival in their own ways. Check whether Halloween ads are trending in countries apart from the US/UK. And target your customers there if you have any added returns on your investments.
Deploy PowerAdSpy in your social media strategy today and reap countless benefits from the holiday gods! Check out PowerAdSpy today!