06 Hacks That Works Wonders For Facebook Advertising
Facebook advertising is at its peak of success and exposure these days. Every big brand is making use of Facebook ads to kind of get in the limelight. Well, with great popularity comes intense and brutal competition. That's why people nowadays find it extremely hard to create extraordinary Facebook ads. Yes, it is not easy to develop something out of the box. However, if you put complete awareness and creativity, then definitely develop something phenomenal.
You Can Also Listen: 
In this blog, I am going to offer you a total of six Facebook ad hacks that proved quite beneficial for my Facebook advertising strategies. Here are they-
Target

The Right Demographics:
However, there are some aspects that execute a vital role in the completion of Facebook advertising. The prime of them is accurate targeting of the audiences. If you fail here, then there is no chance of yours to get success via Facebook ads. So, be careful while targeting audience, so, make the most out of it. You should consider these following features to get into the psyche of the viewers.
Mother tongue and language preferences.
Gender (Male Or Female Or Others).
Personal interests.
Living information.
Age.
There are different types of audience you can pick while making use of Facebook Ads manager.
1. Create New:
Under this option of Ad settings, you can target lookalike audience or custom audience. The primary difference between the both is as follows-
Custom Audience:-
This type of audience is not wholly new and unaware of your business and brands. This group of people has come across your ads in the past.
Lookalike Audience:-
As the name implies, "lookalike" indicates alike in personality. The same these people stand by. A lookalike audience is a group of folks who share similar interests as of your current potential customers.
2. Use A Saved Audience:
That is an altogether completely different territory. Saved Audiences is a crowd of people you can target for running some ad campaign. However, this works even more effectively when you know in and out about your targeted audience like their age, location, likes, dislikes, and all.
Becoming aware of what your competitors are up to is a need of the moment. It's no more get seen as something sly and stalking. It's all about understanding the ad strategies of business opponents. There are various amazing Facebook spy tools available these days on the web. The one which we're going to suggest for spying is PowerAdSpy.
PowerAdSpy is one of the best Facebook ad spy tools in recent times. By using this, you can uncover best performing Facebook ads from all across the overseas.
How
To Spy Facebook Ads By Using PowerAdSpy?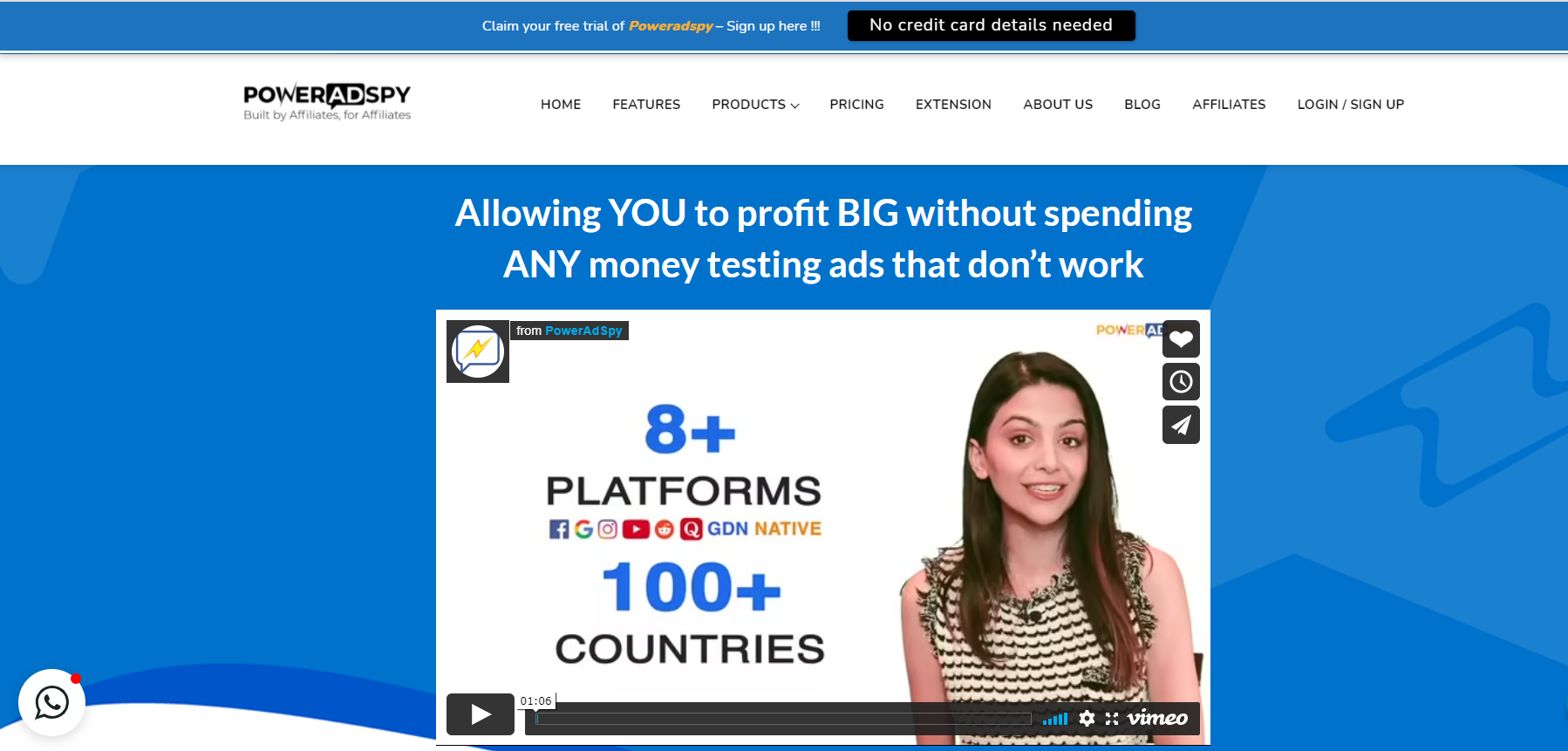 PowerAdSpy can show you thousands of Facebook ads in no time on the basis of keywords and many other traits relevant to your business niche. So, for example, if your business is all about luxury cars, then you can see different ads by putting the most suited keywords associated to your niche.
You can also spy ads of your competitors based on different search modes, which are as follows: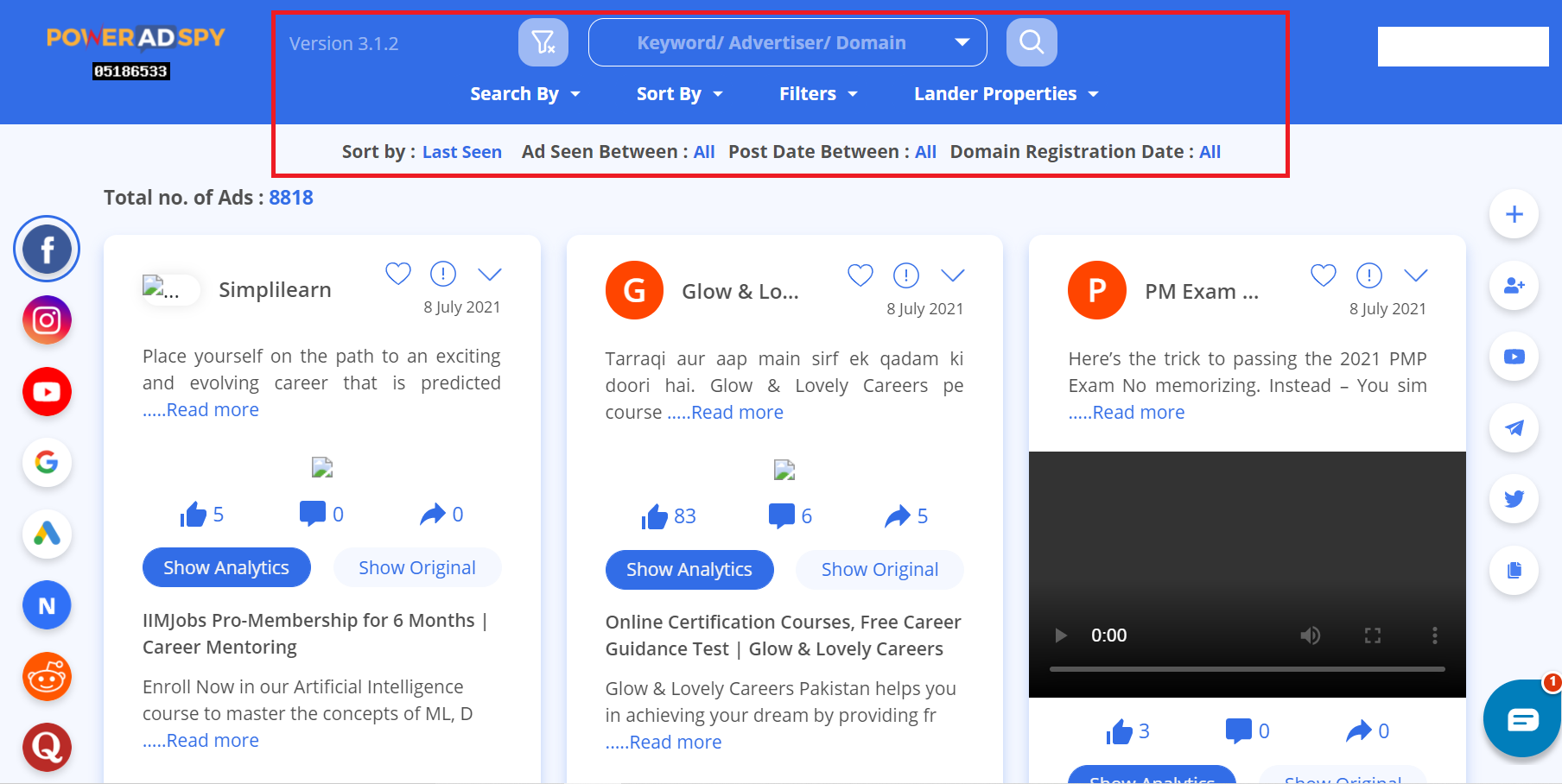 Search By
Sort by
Filters
Lander Properties
On top of that, you can also obtain information and extract data about several Facebook ads as per the following categories: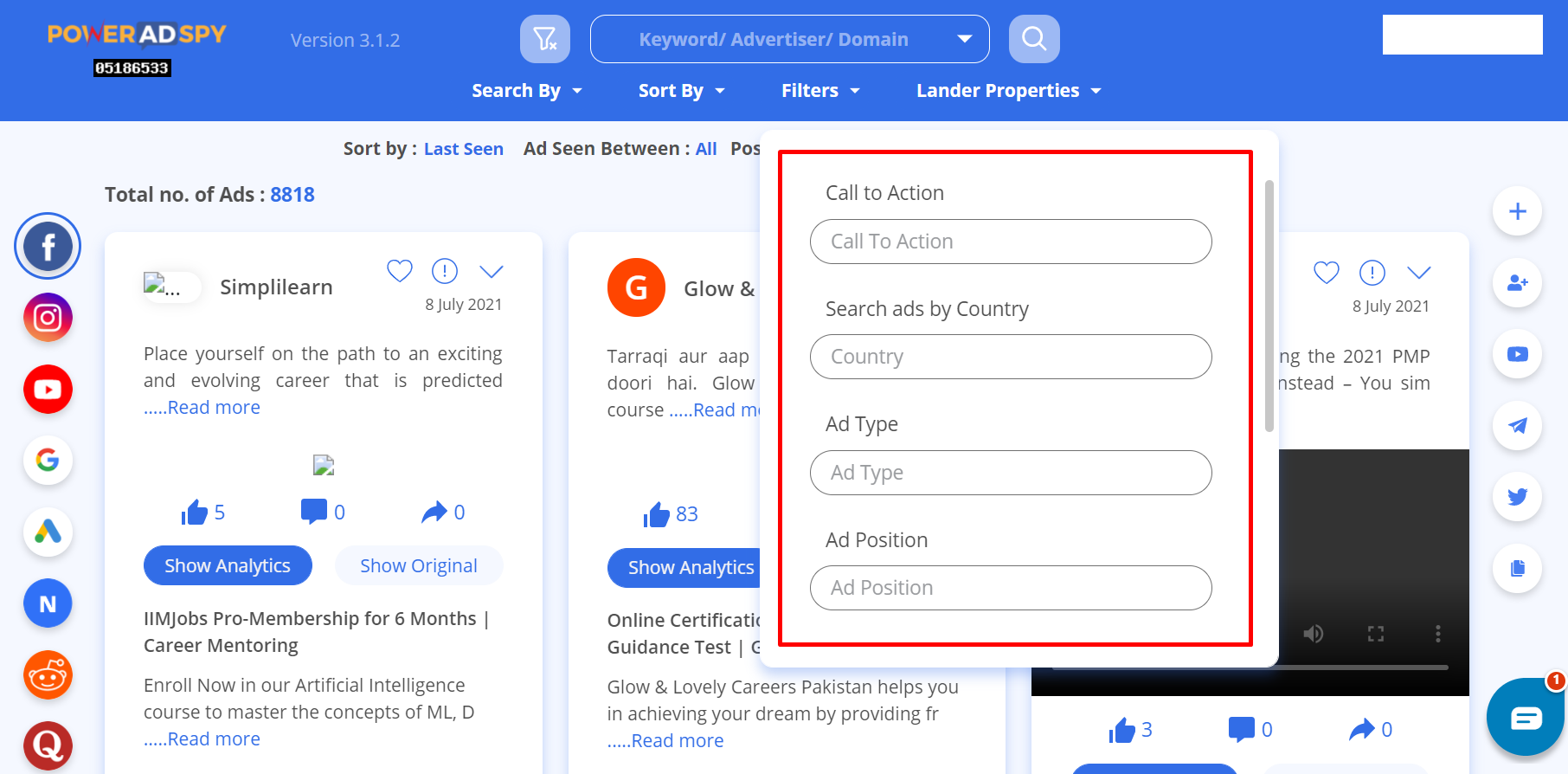 Call-To-Action.
Search ads by Country.
Ad Types.
Ad Position.
Also Watch:  

How Can You Spy Facebook Ads By Using PowerAdSpy? 
Craft

Tempting Ad Copy:
Ad copy is essentially the main text written resembling the clickable advertisements. The ad copy is the second or third line of an ad aired in Google search engine result pages or written in between the link of the ad. Ad copy plays a meaningful role in capturing the attention of viewers. According to studies, it has found that ads with attractive ad copy get more number of views and lead generation.
That's why don't take ad copy lightly!! Craft them with humor, wittiness, and fun. So, people surely stop scrolling after reading the headline of your advertisement.
Use Authentic Images:
Visuals left the most powerful impact on viewers. So, are you making use of high-quality images in your ads or not? However, only making use of images is not enough if you do not use them properly. These are some suggestions regarding this topic-
Make a great combination of images and text:-
The ad is not all about images, as we all know. Writing part is truly important to put sole in it. So, make the best combination of both. Craft brilliant ad copy and blend it with high-quality, unique photos.
Use images that encapsulate your brand:-
For instance, if your brand is about cool T-shirts, then make use of photos in which someone pulls off those T-shirts for your Facebook ad. All this remarkably works for attracting people's attention entirely.
Add human touch in your ads:-
Another unusual way to make your ads work is using snapshots of people who worked behind the scenes for your brand. All these add sincerity and authenticity in the eyes of viewers regarding your business.
Make
Use Of Video Ads:
https://www.facebook.com/pepsi/videos/304265853563957/
Videos have become a core part of Facebook advertising. But according to a study, people reaction towards video ads most often remain mediocre if they least expect it. So, if you are making use of video ads, must add a caption at the top of them. Text inclusion in video ads makes them look obvious and add information vis-a-vis their existence.
Add

And Remove Elements:
It happens many times that ads after running a few days become rigid regarding their performance aspects like views, likes, and other impressions. That is called ad fatigue. So, to prevent this, you can follow the below-mentioned points-
Give different ad copy.
Put different images.
Make changes in call-to-action aspects.
The changes in these elements again make an ad freshen-up. Hence, people perceive it as a new one.
Therefore, these are the top six Facebook ad hacks that can make your Facebook advertising more spirited and exciting. So, must follow these suggestions for making your ad campaigns a bonafide source of revenue generation for your business.
Have more amazing ideas to share regarding this topic? Then, let me know in the comment section below.