How To Use PPC Spy Tools To Enhance Your Business
Advertising is one of the critical aspects of any business. It enables companies to compete with one another effectively, to draw the attention of the buyers and increase conversion.
Whether your products belong to the luxury category or to the division of necessities, relying on one-time announcements or gossip is not a way to keep the flow of customers steady.
Thus, commitment to proper advertisement techniques is pivotal. You have something exciting to offer that your customers will like, the primary objective of advertising is this.
Using PPC spy tools, you can easily get hold of the information that can be helpful in your ad strategies.
Proper advertising helps to increase your target user's awareness about the benefits of your products or services. It invites your audience to assess how your service or product measures up against your competitors.
But how can you draw more customers through advertising?
Utilizing proper advertising techniques is all it takes.
Keeping an eye on the strategies of your competitors is a great way to get a good recipe for advertising. To get more engagement, you need to study how your competitors are drawing customers to their products and increasing their conversion rates.
Here, research on the keywords and ads used by your competitors consistently to gain buyers can be helpful. And to do that, you need the help of PPC spy tools.
But before learning what a spy tool for PPC is, let us familiarize ourselves about what a PPC is?
Hit 'Play' Button & Tune Into The Blog!
What Is A PPC?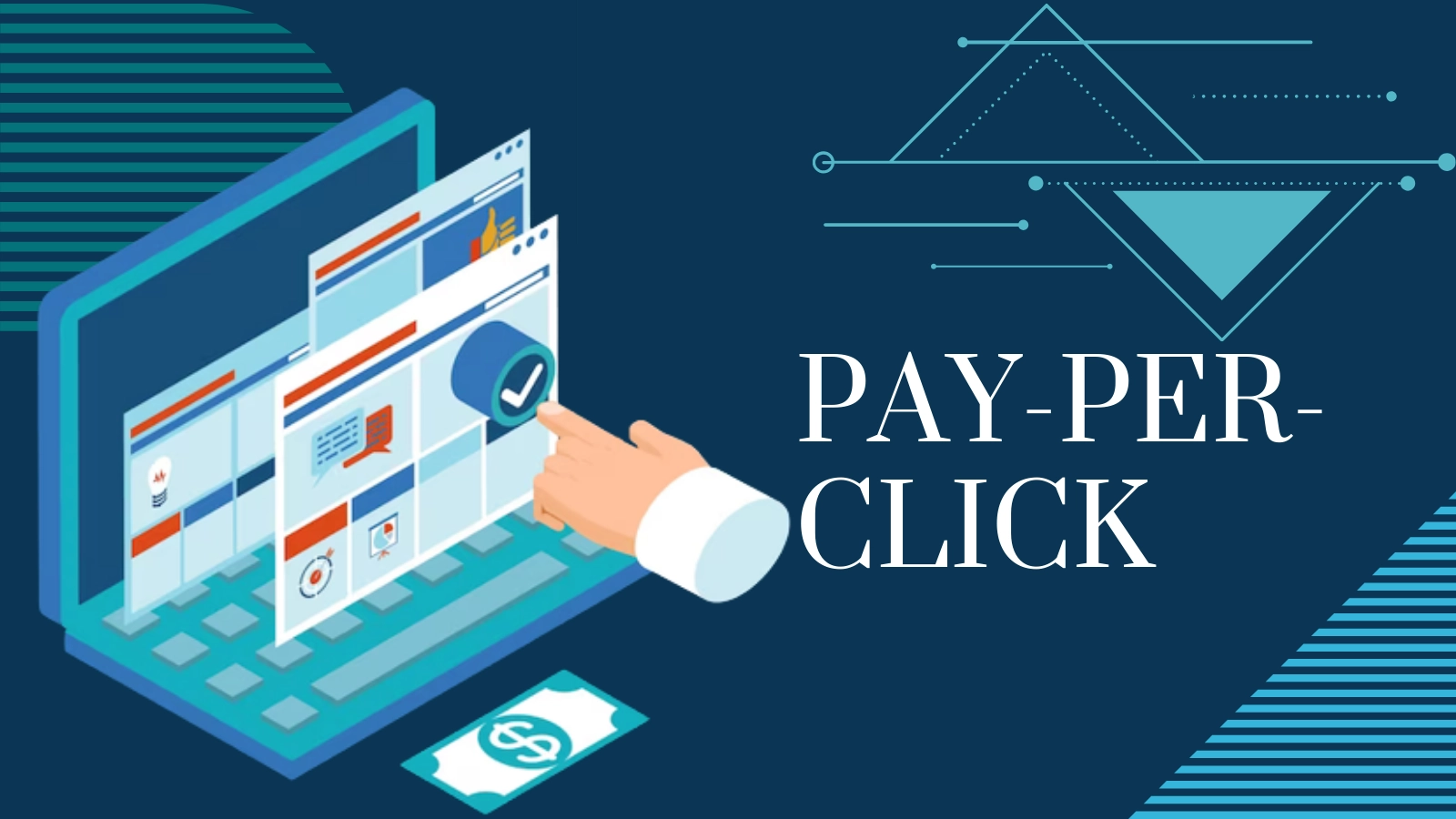 Pay-Per-Click or PPC is a model of online ad where an advertiser pays a publisher of his ads a certain amount of money when someone clicks on their advertisement link.
It is simply a method of buying visits to your site through search engines and social media. And for PPC spying, you need the help of PPC spy tools.
PPC ads are implemented for many types of advertising, like generating new leads, increasing sales, and promoting brand awareness. It works by allowing advertisers to bid on specific keywords or phrases that they want to appear on during search engine results.
When users search for one of those keywords, the ad of the particular advertiser will appear among the top results. And when the users click on the ad, the advertisers are charged an amount.
Businesses create advertisements that target specific areas like locations, interests, demographics, etc. They will set a maximum amount for bidding for specific keywords they want to target. To know the targets and all other demographics of your competitors, you need the help of PPC spy tools.
Then, the search engines will use a complex set of algorithms to determine which ads to show and in what order to present. The algorithm considers a few factors for this action. They are:
The amount of bidding
Quality of the ad
Top PPC platforms
Relevance of the ad to the keyword
PPC strategy and planning of the campaign
This form of advertising can also be done through social media platforms, like Instagram and Facebook. Since you can get plenty of platforms for your advertisements, your brand recognition increases, hence the need for PPC spy tools increases.
But what are the benefits of using this type of ads?
Let us see.
Benefits Of Using PPC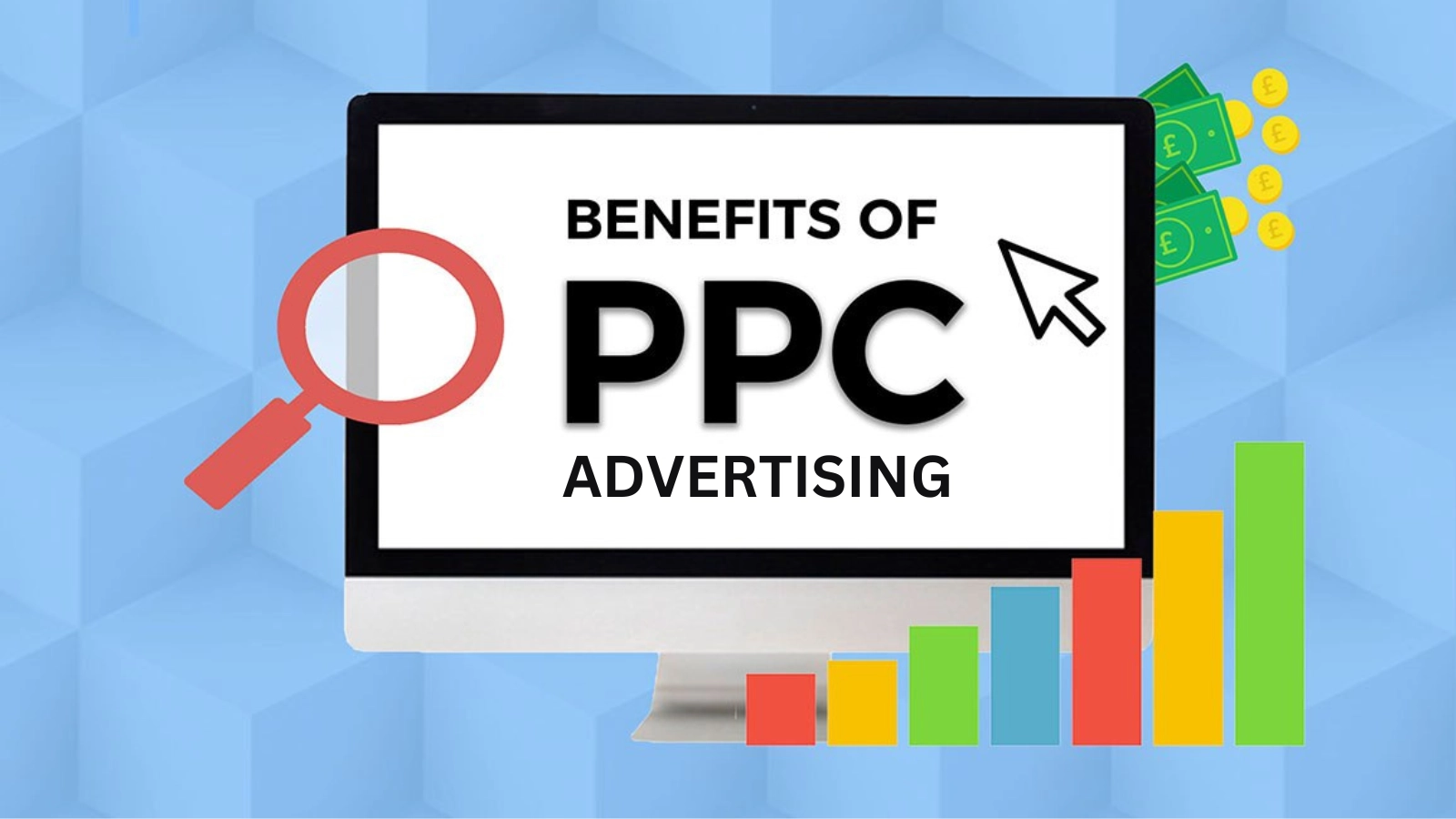 There are a good number of benefits that you can use to increase your ad reach through PPC and PPC analysis . Mentioned below are some of them:
Reach your target audience:
It allows marketers to target specific locations, age groups, demographics, interests, and other things which helps the businesses to reach the right and desired audience. You can even target users based on their social media sites like Instagram and Facebook and get to groups on these social media sites that will convert your ads into a sale. Using PPC spy tools, you can get the required information for tips to increase your conversion rates.
This type of ad is more cost-effective than other traditional tier of ads, as you only have to pay when a user clicks on your ad link. You can even set your budget for the ad campaign, thus saving a lot of unnecessary expenses.
Using certain tools such as Google Analytics, you can easily track your results and goals. You can easily see in real-time the performance of your ads and then decide the next course of action to reach your target more efficiently. PPC spy tools are the best option for tracking competitor's ads.
Pay-per-click adverts can help to divert traffic to your website quicker than SEO results. Ads are approved by platforms almost the same day, which gives maximum exposure to your ad almost immediately.
PPC adverts provide results that you can measure. It allows you to track conversions, return on investments (ROI), and other key performance indicators (KPI). And to track such results, you need the help of PPC spy tools.
Thus, you can see that PPC ads offer you a better, measurable, and cost-effective way to reach your target audience and generate leads. This ultimately increases your brand awareness.
It is a form of paid digital advertising which is used by businesses. They have to assume the amount that they should invest in paid ads so that they get positive income from the ads. However, it is not that easy to identify the keywords that would draw more traffic and would get more clicks.
Hence, the need for PPC spy tools comes into action. One such beneficial and essential tool for you is PowerAdSpy. However, we need to understand what these spy tools are and how they can be of use for your business advertising. So without any further delay, let's dive into what it is.
Also Read:
Dominate Your Market with Competitor Ad Analysis: 08 Secrets for Advertising Excellence!
How to Get Advantage Over Your Competition
How To Track Competitors: An Ultimate Guide For Marketers | 5 Easy Steps
What Are PPC Spy Tools: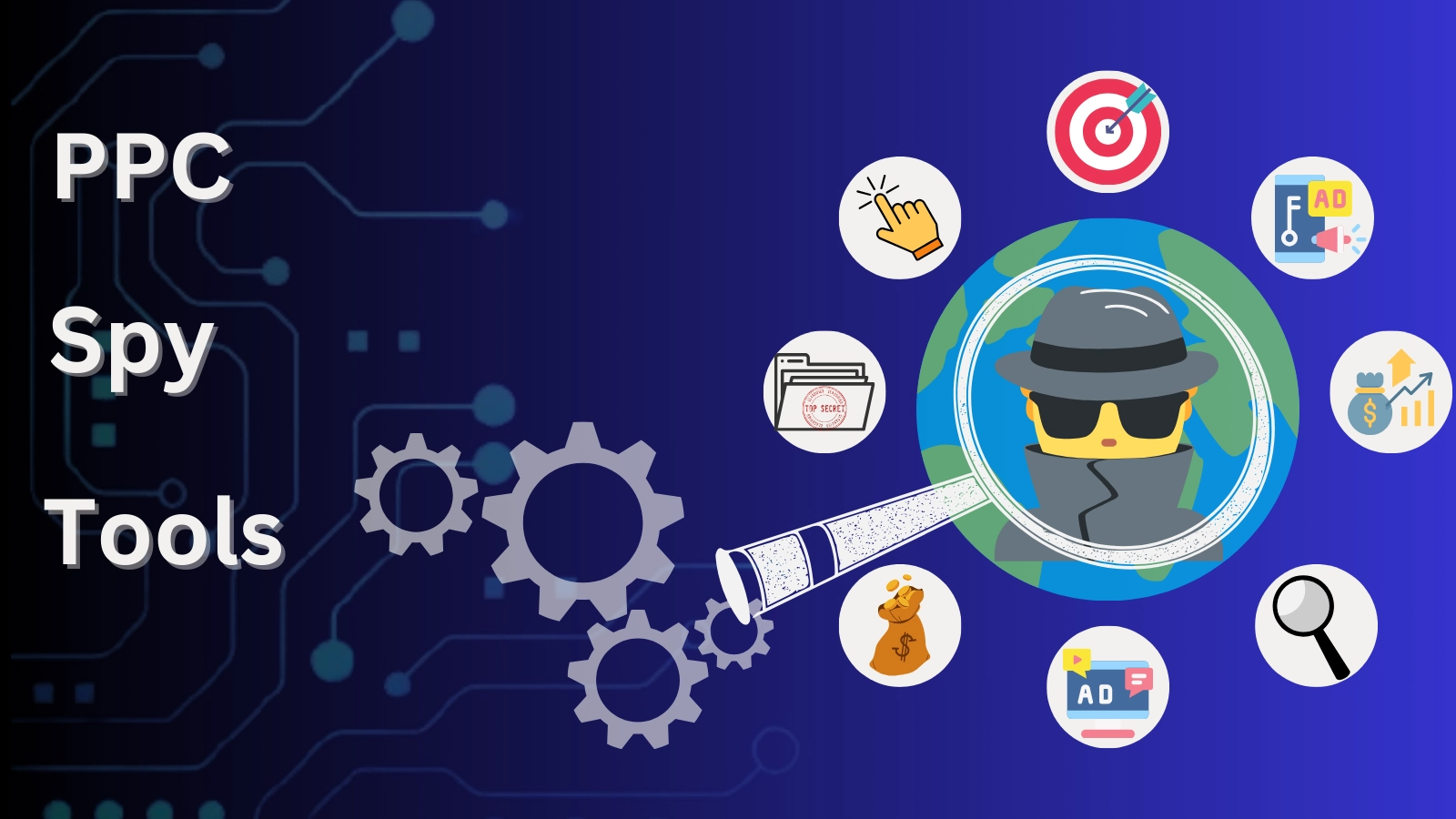 With pay-per-click spy tools, you can gather a great deal of information about the ads and keywords your competitors consistently use to lure more customers to their website.
This drastically decreases the research time for keywords and also gives you ideas for creating ads that are similar to the ads of your competitor's ads, which are very popular.
By using PPC spy tools, you can find out what keywords your competitors are bidding on and how their ad campaigns are diverting traffic to their websites.
It is an incredibly powerful tool to have at your disposal for increasing your advertising success and creating more engagement and conversions. Using spy tools to research your competitor's ads is necessary as they have many benefits. Some of them are mentioned under:
Spy On Your Competitor's Best Keywords:
By using PPC spy tools, you can find the keywords that your competitors use and have a good ranking. You get all the information needed automatically without requiring manual extraction. These tools also allow you to see the previous ads of your competitors and their performance and the profitability of their keywords.
Find unknown competitors:
Using PPC spy tools, you can get accurate and vital information about who your competitors are. You can find competitors that were unknown to you earlier. When you are aware of your competitors, you become aware of their methods of campaigns and the keywords they bid on. This way you can also run successful PPC campaigns.
Utilize your competitor's creative ideas:
When you are out of ideas for your ad campaigns, you can take inspiration from the ads of your competitors. It can help you make a good starting point. PPC spy tools can help you boost up your storehouse of ideas and create ads that are effective and impactful.
And since you already know that the ideas of your competitors are already working, you need not worry about the failure of your ad campaign.
Tracking day-to-day tactics:
Markets today are full of competition, so it is essential to know about the ad strategies of your competitors.  You will gain an edge over your competitors by knowing their ads and when and what they do.
To stay one step ahead of them, you are required to learn about the changes they make in real time. Through the use of PPC spy tools, you can exploit and use this feature for your benefit.
From all the information above, you must have realized how important it is to take the help of a spy tool for PPC ads. But with dozens of these tools in the market, it becomes confusing which tool to use and which one is the most cost-effective tool for you.
Well, worry no more. As PowerAdSpy has got your back.
It is the best tool in the market, which simplifies this arduous task of keeping up with the ad strategies of your competitors. With the best PPC analysis tools, this software eases up your job and gives you the required time to think about the creation of new and engaging ads for your products and services.
So, let us get familiarized with this powerful software.
PowerAdSpy- The Best Social Media And PPC Spy Tool In Market.
It is an ad spy tool that can help you gather insights into the ad strategies of your competitors. You can learn about the different techniques that your competitors use in their ad campaigns to increase their profits.
It has the best PPC spy tools that you can use to track the strategies of your competitor's advertisements. With its help, you can find winning ads and get insights into the ads of your competitors which have performed very well. You can also identify your target audience and plan your strategies accordingly.
Using this software, you can easily monitor your competition and see the effect of their ads on users. You can use this technique to your benefit by converting your non-performing ad strategies into ad tactics that work.
This is highly beneficial for the growth of your business, as successful advertising means benefits and profits for your business. PowerAdSpy even has a dedicated tool for Google pay-per-click spying, which gives you an edge over your competitors by analyzing their strategies and using them in your ads to stay one step ahead.
It is the tool for easy spying on PPC, having only three easy steps to discover your competitor's ad techniques like;
Target Audience:- You can use filters to enter your target audience like keywords, age, competitors, etc.
View Results:- Viewing the active and past campaigns, landing pages, and results from any advertiser online becomes very easy and simple.
Copy And Implement:- No need to waste your time and money on ads that do not work. You can copy the ads of your competitors that run profitably, and save both time and money.
Wrapping It Up
In this dog-eat-dog world, PPC spy tools are the key to success. Spying on the ads of your competitors, will give you a good push to create high-quality PPC campaigns. You need not start from scratch and make mistakes. You can learn from the mistakes of others and thus avoid them easily.
Creating impactful PPC ads is time-consuming as well as pricey. So to get the edge over your competitors, you must use everything you can. Reverse engineer your pay-per-click campaigns using the mistakes of your competitors easily.
And if you find this process too complicated, you can take the help of PowerAdSpy- the best PPC competitive analysis tool in the market.
With 110 million+ ads listed and serving more than 100 countries, you can rest assured that this is the best tool to create your footprint in the market and generate leads and revenue using the best tools.