Win The Market With 13 Best Mobile Marketing Strategies
Did your mind ever strike with questions like, what is mobile marketing? Also, are you searching for how mobile marketing is beneficial for marketers? If so, then you have come down to the right place.
Many brands were not secure in this mobile revolution that we have stumbled into, and the trust still isn't there for many of them. Mobile marketing has become a priority for most marketers.
In this blog, we will walk through all aspects of mobile marketing that make it the emperor of the marketing world. We will also discuss the mobile marketing strategies a marketer should adopt to enhance its growing business.
A bit about Mobile Marketing: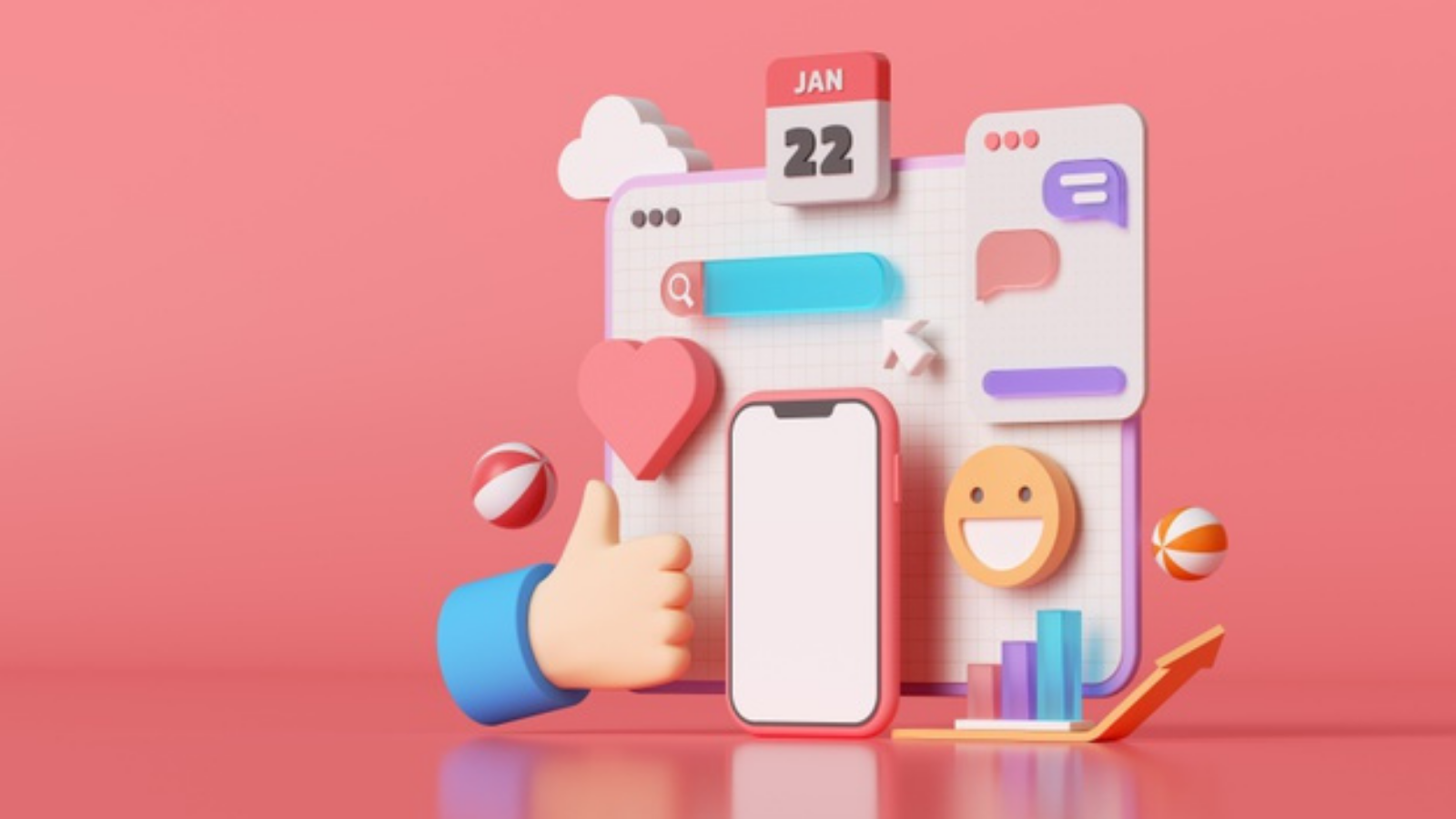 The first thing which we should know is, "what is mobile marketing"?
When you target mobile users in your marketing campaign, it is called mobile marketing. This marketing strategy includes the promotion of your services and products through smartphones, tablets, etc.
There are no people without phone and internet access. People spent most of the time on mobile devices. So if you want your business to grow with the pace, implement mobile marketing in your marketing strategies. The ongoing decade is the era of mobile and does not trail behind by avoiding it.
With Mobile marketing, you can reach new audiences and target potential customers who use smartphones. The ad campaigns that target mobile users run ads that appear on mobile phones and tablets. Also, you should have mobile adoptions.
How do you manage to run ads? From where do you get them?
Many ad management tools claim to manage your ads with the best experience. But are they keeping their words? Did you ever experience any ad management tools in your business?
I have experienced it. Mark my words, " it is the best ad management tool I have ever experienced." I guarantee that you will never regret it if you turn to use it. Okay, let me cut the suspense. It is called PowerAdSpy.
PowerAdSpy is one of the best ad intelligence tools to improve your social ad advertising campaigns. It helps you in content creation, to identify campaign targets, research ads, and more.
What is the strategy of PowerAdSpy for social Ads?
There is nothing constant in the field of marketing. Technologies are changing day by day. As a marketer, you have to keep yourself updated with the latest technology to get the best out of your marketing business.
PowerAdSpy gives you lucrative opportunities to create winning ads on Facebook, Instagram, Google, YouTube, Native, GDN advertising to make money right out the gate compared to your existing competitors.
Let us see few features of PowerAdSpy: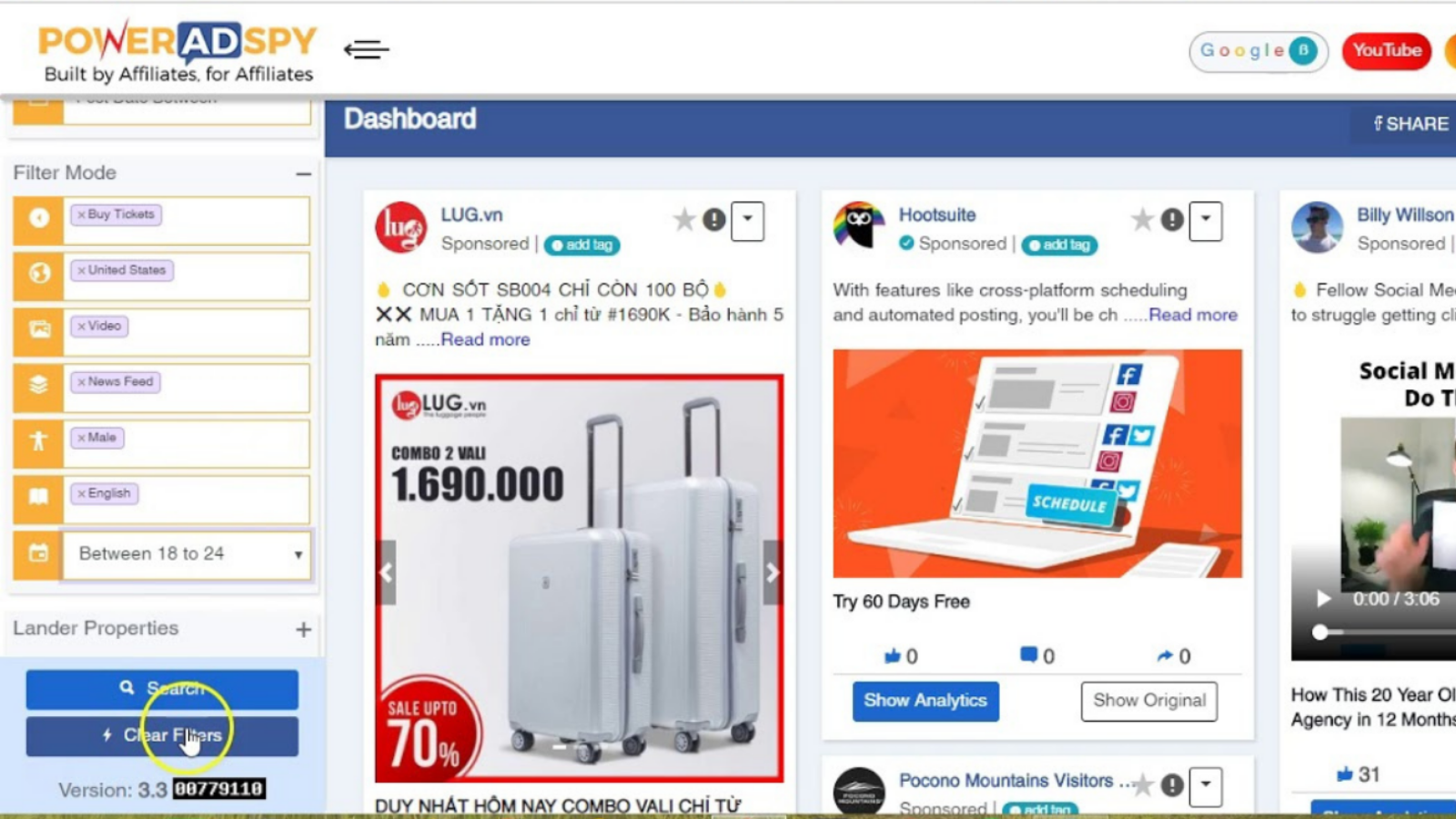 Search Ads at Granular Level:
PoweradSpy enhances your searching experience through filters. You can search ads through brand logos, texts, celebrity names, and objects. Just type on the respective search bar where the software will provide you all the ads which have that particular thing in their ad.
Object in the image :
Type any object you have in mind to look for in the ads and get exciting results.
Text in image:
Search for any text you want to see in the ads and get insights about your competitors.
Celebrity in the image:
Search ads through celebrity names and find the desired results in no time.
Brand in the image:
Just remember the logo and search for the ads that are related to your niche.
Narrow Down Your Searches:
PowerAdSpy comes with the ability to search ads based on your keywords, object, texts, brand logos, images, and domain of your competitors. Also, you can visit the top-performing advertiser/competitor and see almost all the ads they are running.
The best part is if you buy PowerAdSpy now, you will get 100 searches and 1000 ads FREE for Ten days. Yes, you heard the right. You can now experience the features of one of the best ad intelligence tools called PowerAdSpy, without spending a penny. Grab it now!
Now, let us discuss the need for mobile marketing in business.
Your business needs Mobile marketing. Here's why.
According to recent reports, most users spent time on their smartphones using the internet. It is enough for a marketer to set marketing campaigns targeting mobile users.
The marketing campaigns that do not include mobile marketing strategy fail to reach their target goals which they would have achieved when they included mobile marketing.
Here are some stats:
81% of the time get spent on mobile applications.
73% of the web pages get to browse on tablets.
Most of the emails are opened first on mobile devices.
To search for any queries, 91% of the users take smartphones on their hands.
So, it is clear that mobile and tablet users are maximum. So, it is a wise decision to include mobile marketing in your upcoming campaign strategy.
13 Mobile Marketing strategies to enhance the growth of your business:
If I were a marketer, I would have taken my mobile marketing to the next level. If you want to do so, then here are some ways to stand out and leave your competitors behind with updated mobile marketing strategies in 2021.
1. What is the main focus in terms of mobile marketing strategies?|Make your site mobile friendly:
We all know that digital traffic is from mobile phones and tablets with mobile eCommerce that is also on the rise. So, the first thing before you get to start mobile marketing is to make your website mobile-friendly.
With a mobile-friendly theme, make sure your content and menu get well-displayed in front of the users. For this, you can use WordPress to get fit for the mobile.
2. Create mobile-friendly content: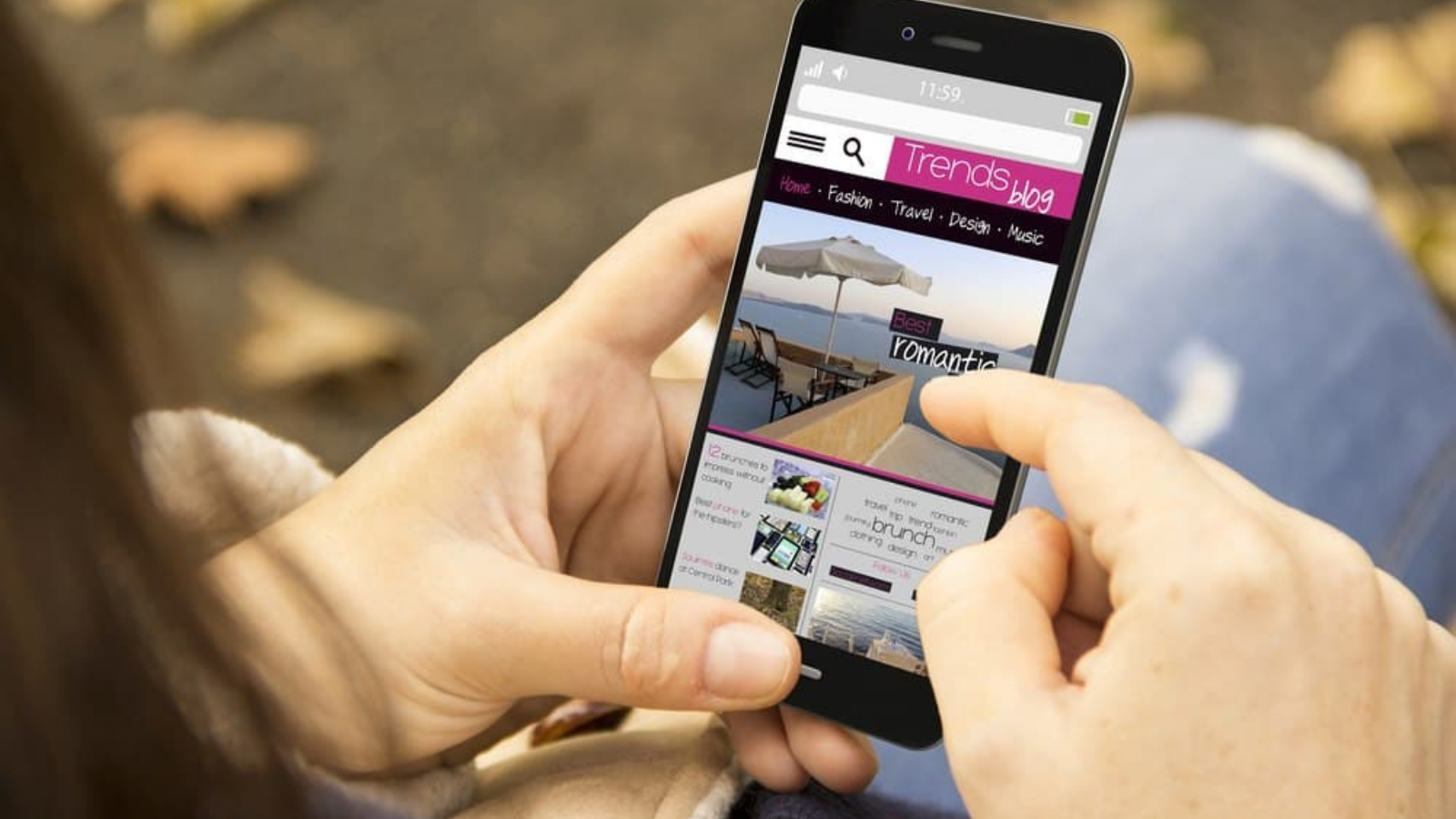 While creating content, keep in mind what your mobile users need. The content gets displayed on a small screen. The mobile users do not care about link tabs and pages.
They only care about why they have landed on your site. You can deliver good headlines to get maximum clicks. The headline should be short and persuasive to define the benefits of reading when the user sees it.
3. Take your business to mobile users:
Ignoring mobile marketing will be foolishness for all the brands. You can make your brand reach mobile users via social media or any other channels. As per a recent study, mobile ads are running more successfully in comparison to desktops.
For mobile ads, the first thing to do is know your audience. You cannot market to everyone at a time unless your brand is like Apple. Using mobile SEO helps mobile users to find your services and products and achieve what they require.
4. "Google my business" will make you local: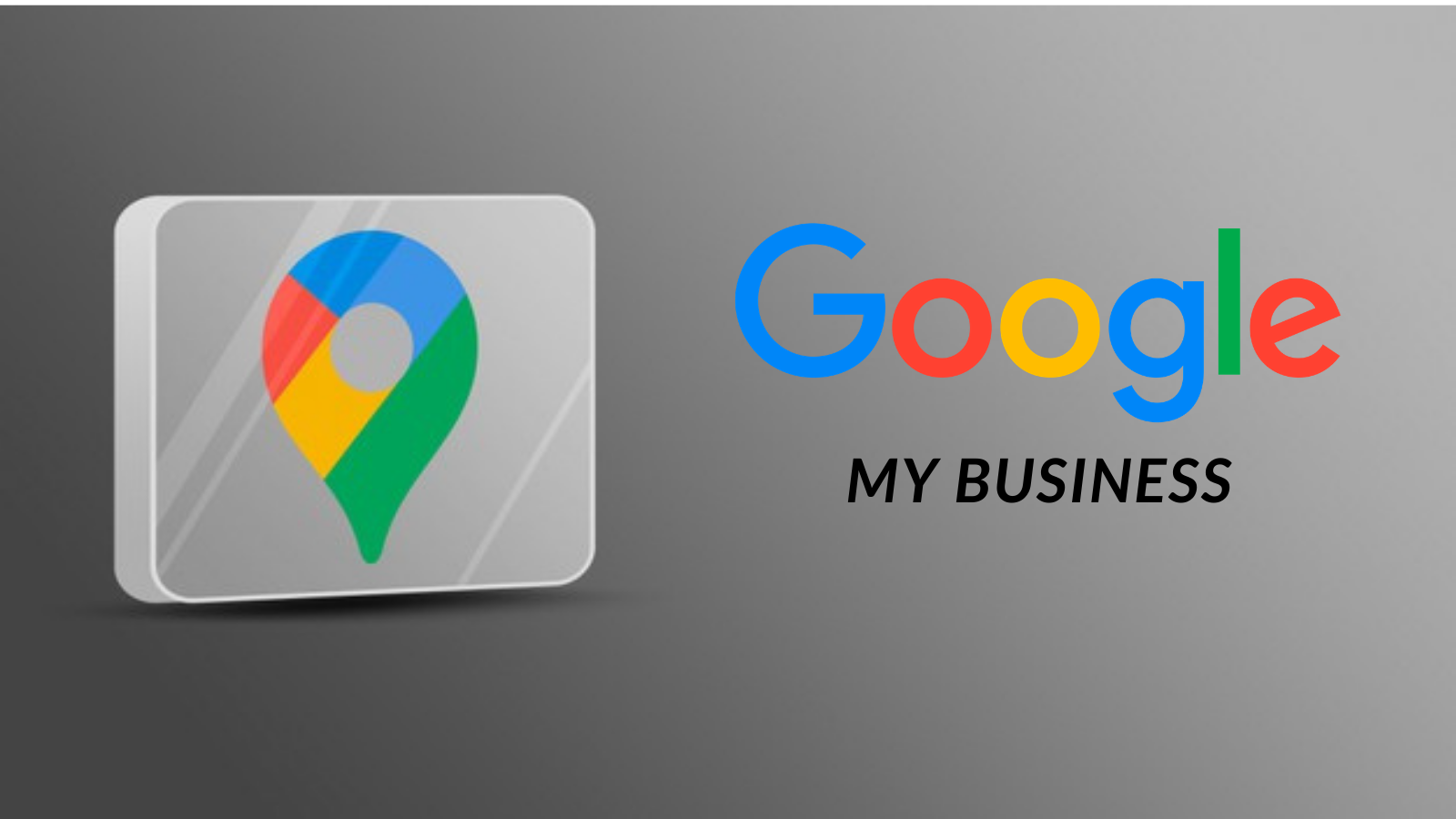 Want to get available on google map? Google my business will help you out as it makes it easy for both mobile and desktop users to find you. Once you get listed, there will be an improvement in your search engine traffic. When they search on google, they will discover your business.
Get started with a google account. When you log in, flow with the steps that will help you complete the process.
5. Go for text message marketing:
We regularly check our phones every 15 minutes to get information. What to do to increase engagement and conversion rates on your upcoming campaign?
As we already know, mobile advertisements work the best it is essential to get into customer inbox. Also, here you can expect a positive return.
6. Your site should be navigable:
The menu and other items on your website should be navigable, responsive, and perfectly displayed, no matter which device the user is opening your site. Your menu should not overlap. The CTA buttons and links which you place on your site should be compatible with all mobile devices.
7. Go for hyper-local targeting:
Hyper-local targeting refers to drilling out your potential customers along with their location. Local focus is crucial for mobile marketing as it draws your nearby customers to your online stores.
Geofencing is the technique of hyperlocal targeting to select one particular area to advertise to your targeted audience. If someone enters into the area which you have fenced, they will get a mobile notification via any app, DM, or advertisement through social media.
Are you Confused? Let me explain to you with an example. KFC once implemented this strategy and geofenced the location of DOMINOS. Every time people come closer to DOMINOS, they get a push notification from KFC. Tricky right?
There are many options available for this kind of focused targeting. Try once!
8. "Voice search" is trending: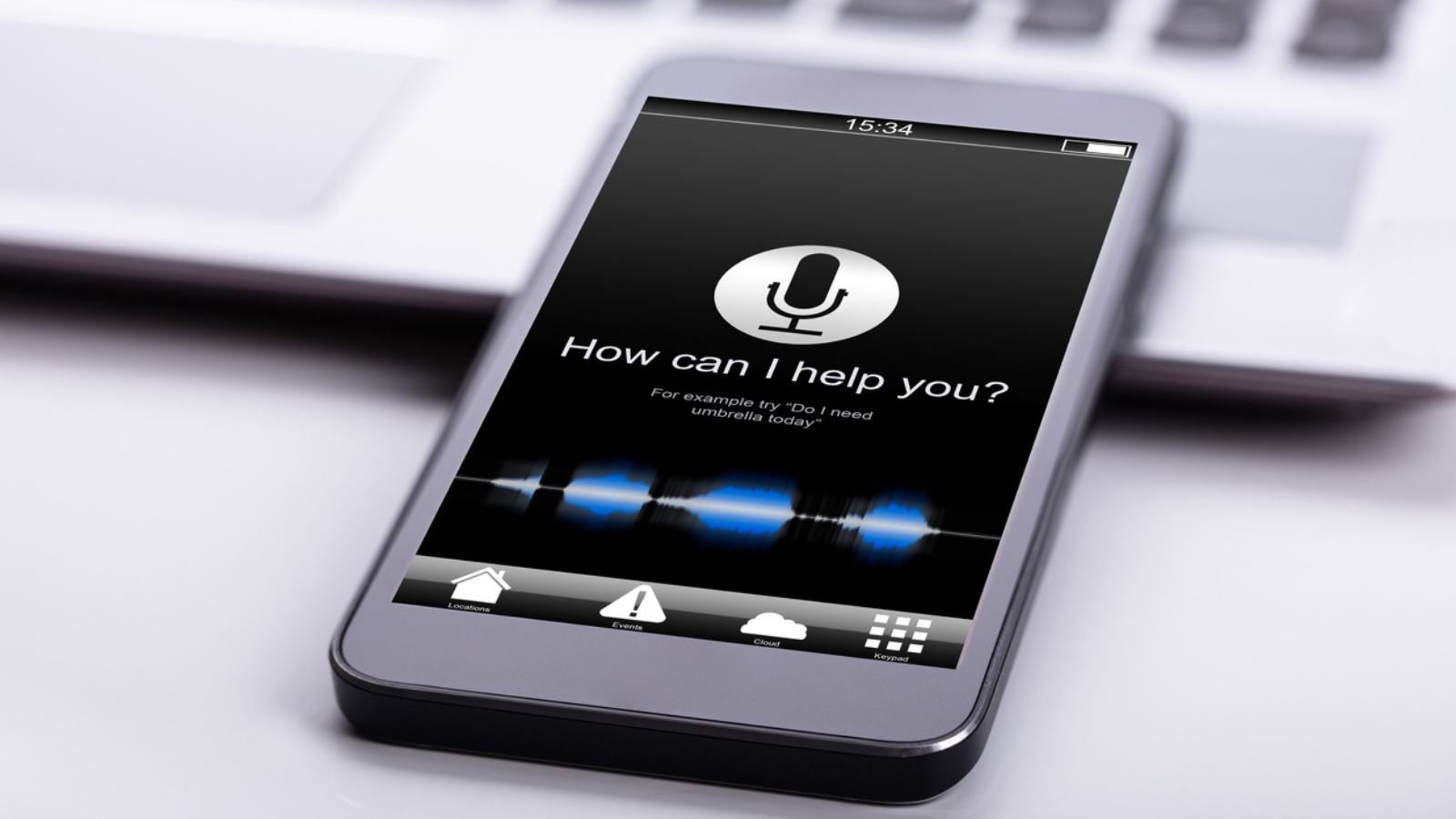 In this digital world of marketing, voice search is spreading rapidly like a fire. Amazon Alexa and google home are today successful for the way people are searching for products and information. 50% of searches are by voice search. Many smartphone users use voice search to track their searches.
Including voice search in your mobile marketing strategy can be an excellent solution.
Optimization for voice is necessary. It is easy.
– Find out in which language your customers are searching for your services and products.
– A conversational tone is necessary.
– Respond to customer queries is essential.
9. Show the reality:
The augmented and virtual reality concepts were in the world of games. But now it is available for marketers too. For example, a furniture brand allows them to place augmented reality versions of furniture at their homes to see whether it matches the existing decor.
It will create more interest in customers. This unique strategy is also once used by DOMINOS pizza to make their customers feel like having a tasty pizza at their home.
10. Built QR-code for easy access:
This mobile marketing strategy of using QR-codes can take your marketing to a different level. It is easy to use where a lot of data can get transmitted quickly and easily. It will ultimately increase the speed of your site, making it quickly accessible to mobile users.
11. Create apps for your site:
Apps get created to get used by mobile users, tablets, and other handy devices. If you create a mobile app for your site, it can generate more leads and drive sales to your marketing funnel.
12. Encourage social media engagement: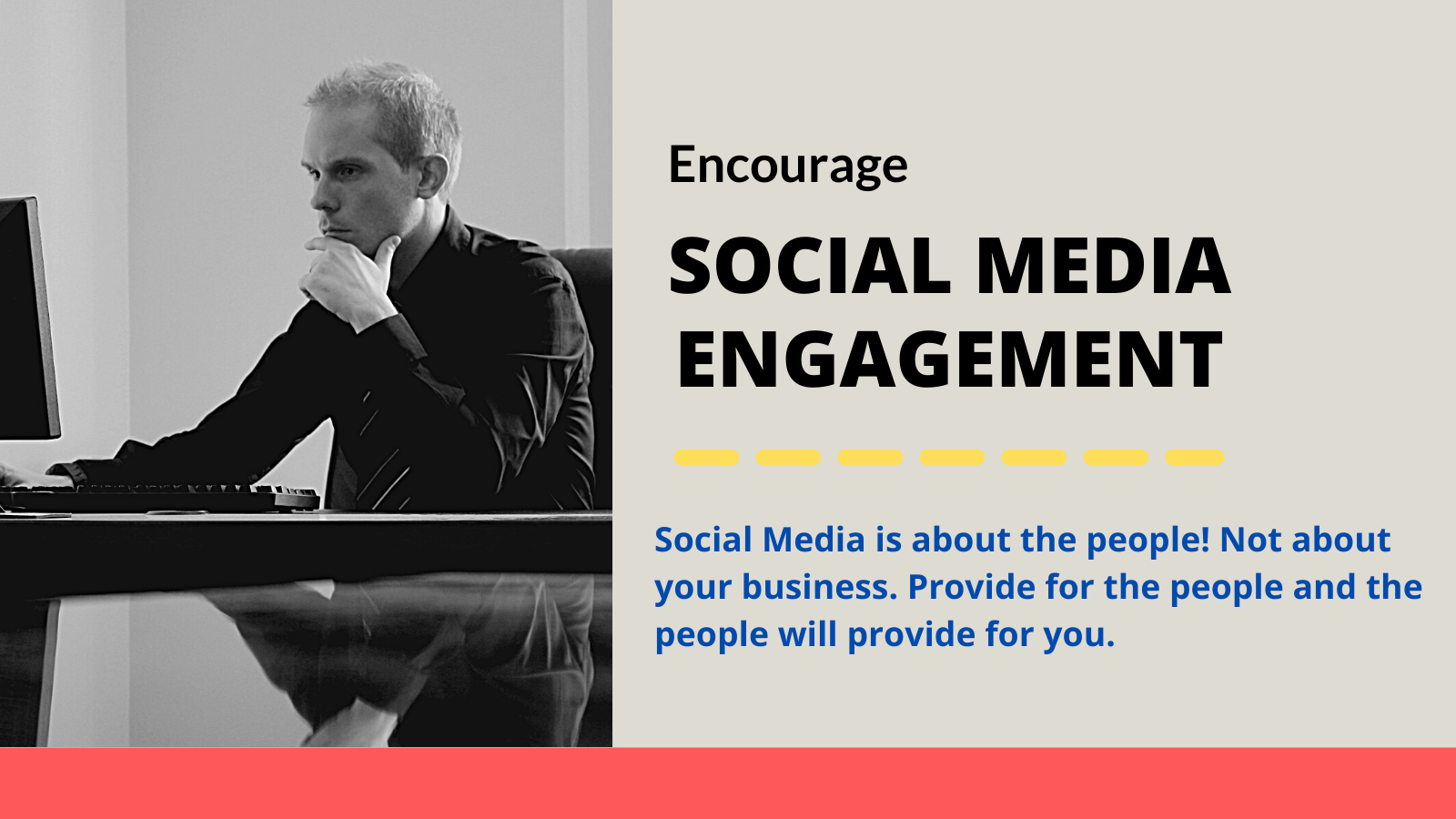 Mobile users are more active on social media. So, it can be one of the best options for mobile marketing to increase social engagement.
According to stats, as Facebook has the highest reach, your content marketers should consistently update engaging and responsive content on Facebook and ask people to share their views. If you are promoting physical items, then sharing photos relevant to your business will be more effective.
13. Make mobile marketing the

HEART

of your business:
Mobile advertising is affordable, reliable, and trackable. So why limit your budget to other advertising campaigns?
Create and use engaging content for mobile marketing to get a better position and drive more sales to your business.
Click here to explore more!
Stand-out With New Budget-Friendly Facebook Ad Strategies In 2021
09 eCommerce Advertising Strategies To Generate 5X More Leads
How 5G Will Shape The Face Of Video Advertising In The Coming Decade

Wrapping up:
When it comes to low-budget and more sales, mobile marketing stands at the top. With the above marketing strategies, you can get maximum revenue with increased ROI. So, why try other advertising strategies which can blow away your pocket?
You need to follow a few strategies and make your site mobile-friendly. Success will automatically roll into your marketing business.
I hope you enjoyed reading this blog post. If there are any queries or anything that I can do for you, frame your voice in words and reach me through this comment box below. I would love to hear from you!
Are you planning to implement mobile marketing in your online business? How?