How to do Facebook live streaming from Computer or PC?
In 2016, when Facebook announced the new live streaming option, it wasn't so popular at that time. But now you can see every individual know how to live stream on Facebook. Live streaming may sound complicated and technical, but it's too easy and highly obtainable procedure for everyone. It's also a beneficial marketing approach for gaining new users and leads. It is only possible due to a wide-ranging variety of easy-to-practice online platforms like Facebook; you can individually generate your live videos within a few minutes.  
In this blog, we'll cover everything which helps you to do successful live streaming. Then we'll take you into how to live stream on your Facebook page.  
Click on the play button to listen the podcast:
Your Approach to Live streaming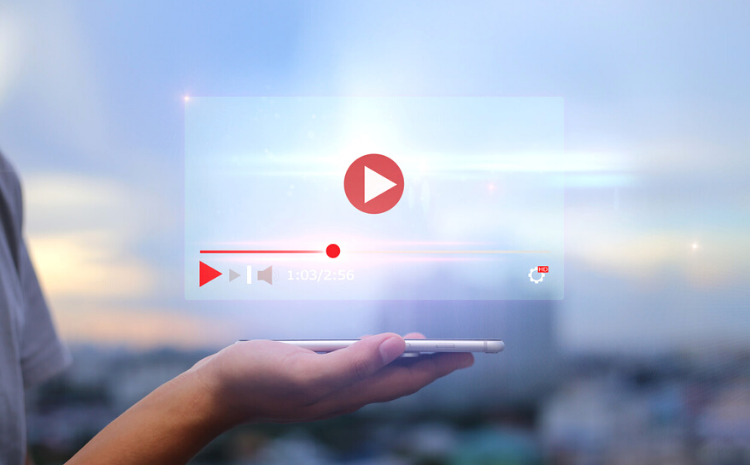 Social media platforms drive a little bit differently, but nowadays you will find live streaming option on most of them. With live steaming it's easier to connect with audience as it allows you to have direct conversation with them. 
These are some of the most common approaches to keep in mind while live streaming:  
Identify your targeted users 
From the network you select to the preferable time you stream your video; each phase of your program should show the involvements and preferences of your users. Make sure to plan your Facebook live streaming according to the convenient time of your users and on a network that's simple and accessible for them to practice. You need to ensure that the size and quality of your video show your brand personality. If you decide to make it official, trained, or encouraging, then interact with your users in a manner that relates to them.  
Plan your Social media ad campaign ahead of time, and advertise it so that your user recognizes where and how to reveal it. Make sure to broadcast your campaign on several platforms, for example, your webpage, social media sites, email news sheets, printed leaflets, and more.   
When the live video does not look copied, you need to write a note on what you're going to show up. Before you think of pressing that streaming button, you should once again verify to ensure that your data connectivity is good enough and your apparatus is functioning well, and your background is free of disturbances. Even if you're planning to shoot a casual Facebook video, scoping out your background can support you to omit any faults or awkward situations.  
What creates live streaming a widespread and operative tool is that it permits you to participate with your user in no time. Especially your audiences can give comments throughout your video, and you can reply immediately. It is the key advantage of live streaming a video instead of publishing it. Make sure to fix this, as it makes sense to the community and catches the attention of observers relatable to your product.   
Even as your video drags to a nearby, you'll need to continue the relationship you've just made with your user. Sustain the energies going by informing your observers where they can find more data, offering them extra resources, and giving your contact information. If your ambition is to advertise a particular product or service, you can also provide them with an attachment link to an appropriate landing page. If you're scheduling to live stream again, don't forget to declare that, too.    
Edit and organize your context
When you've done shooting, you may be ready to go for publishing your video. Though, if you wish your context to look more qualified, you'll need to remember a few minor edits. Keep your video on your computer, and prefer a video editing tool, for example, the Video Maker, to cut off unwanted sections, give headers and video titles, and more. You can even use these easy video instructions to influence your context later on. Then, publish your revised video to your page and other networks of your choice.  
Why is Facebook's live-streamed video so awesome?  
1. Users are habituated to live content 
You might be familiar with another medium that's made former, however somewhat around live video content, it's television. It's a considerably less extreme transformation to drive from observing TV to observing Facebook live stream. It is to driving from seeing TV to analyzing blog posts. Live-streamed video is used with users now and new at the same time. 
2. It helps in imminence and direct interaction 
Few kinds of live streaming are good at dragging this off, that's confirmed. Live to stream for campaign purposes might be direct, but it's not as friendly and conventional as, for example, streaming from an event. Anyway, audiences get an idea about the intention of the event that they easily give attention to whatever they are viewing. However, through Facebook Live streaming, they get access, which creates a sense of imminence that helps you more if you're capable to connect it. 
3. It is the result of more engagement in your page than usual video content 
The statistics display everything; Facebook live video is the only way to engage users with the context than usual video. If you do not confirm why it is significant, the tiny form is User engagement shows a great role in the achievement of influencers and hosts similar on a social platform. Similarly, if users wish to engage with you through your context, which means that you're posting context as per their requirement, that is the reason they respond to it, which helps you further. 
4. it's popular on the internet and the young generation 
Undoubtedly, only video isn't the best cost-effective form of context. It takes frequency range to telecast Facebook video and to view it. It forecasts that, in the upcoming three years, the Facebook video will consider 82% of all IP traffic flow. So yes, it is spreading all over the internet, and Facebooks' live-streamed video is only a video, so it's on the engaging side. 
5. It is super easy now 
User-friendliness is the significant characteristic of innovative technology and equipment necessities if it's to have moral acceptance rates. Live-streamed video is accessible for everyone. You can easily stream it from any android device so that right off the group, a large number of users can prefer it. You can even do a Facebook stream from a webcam. Most social media platforms have a live video streaming facility presently so that live streaming couldn't be informal.  
 How to do Live Streaming on Facebook from your computer or pc  
To do a Facebook live stream from your computer, you have to be a publishing supervisor or admin of your business's Facebook page. Doing Live from a computer is the best selection for shooting more static telecasts in comparison to a smartphone, which is a good selection for self-motivated shooting.  
Log in to Facebook in a web browser. 

 

Tab on the pop-up arrow mark positioned at the upper-right corner next to the question mark sign and choose the site on which you will be live telecasting. 

 

In the Create option, tap on the "Live" button 

 

If you are planning to go Live on Facebook for the first time, you will have to give authority to Facebook to access your camera and voice recording. 

 

Now you are all set to go live! You can view yourself on the video screen. On the right side, below the publish section, give a brief of your live video. You can even put a title and Labels relatable to your video theme. You can shift your location where to share your live telecast, anytime, from the pop-up in the upper right side, which provides you a possibility to "post on your feed," "post in a group," "post in a campaign" or "post on a page you organize."

 
How to do Live Streaming on Facebook from an android device  
Login to your Facebook with the Application. 

Tab on the "Hamburger" sign placed at the upper-right side under the messenger sign and choose the page on which you will be going live.

 

Then tap on the 'Create new Post' section placed on the bottom line of the display.

 

Currently, Facebook will show a new page so that you can share your thoughts that, 'What's exactly going on your mind?' and on a similar page, there will be a section to 'Go Live.'

 
PowerAdSpy Features  
The most powerful Social Ads analytics tool. PowerAdSpy will adequately improve your Social Ads Advertising Campaigns. It can find hidden niches and lucrative opportunities for you, removing all hassles of content creation, identifying campaign targets, niche research, and more.  
POWER-PACKED FEATURES 
Filter by Ad Positions  
You have the control to research through as many ads you like, segment the best Facebook Ad tools based on positions as News Feed and Side Location to analyze which performs well in your niche to best conversions.  
Complete visibility  
To offer you crystal clear visibility of Ads analytics, PowerAdSpy allows you to visit the live ad posts directly from the platform. You can visit and cross-check the real-time engagement along with the audience's opinion over the ads.  
Narrow Down Your Searches  
It comes with the ability to search ads based on your niche keywords, advertisers, and even the domain of your competitors. Also, you can visit the top-performing advertiser/competitor and see almost all the ads they are running.  
Bookmark the Best Ads  
You may come across several ad concepts which you would like to use in your upcoming ad campaigns, bookmark them with just a click, and they will move to your personalized Ads inventory. No need to search them over and over again.  
Combination of Videos and Image Ads  
There is no doubt that Images are great but, videos are better, or at least they are the latest ads strategy that currently works best on Social. PowerAdSpy has the fastest-growing category of Social Video Ads to give a better idea of what kinds of video ads your audience responds to and allows you to download them for your ad campaigns.  
Conclusion  
If you are doing Facebook live streaming for the first time, then don't take worry! Only you need to follow steps, and you can all set for Facebook streaming easily. Remember that you may face some glitches on your one or two Facebook streams. However, you don't need to tie yourself up about all these things.   
You can read our blogs:
5 Most Effective Social Media Ads To Make Money
How to Create Facebook Lead Ads To Grow Your Business?