Facebook Hashtags: 05 Do's And Don't s Explained| Powerful Tips & Tricks Inside
It's arduous to maintain with all the modifications on Facebook as keeping up with the latest Facebook statistics is imperative for planning your marketing policy. For ages, Facebook is one of the prominent social hubs for all digital advertisers. Every other day it continues developing, improvising, and readjusting new tech algorithms.
But!
Hit The Play Button To Listen This Podcast:
One factor that remains consistent which fostered demand amongst popular social media platforms is "Hashtags.".
In 2015, Hashtags were introduced to Facebook, to keep pace with Twitter, Tumblr, and Pinterest trends. Meanwhile, there is no sure-shot answer that hashtags are capable of improving engagement rates. Understandably in Social Media strategy, there are numerous motives to depend upon the hashtags setting them can be a difficult task as they are famously known to grow reach and damage too. Haven't you memorize the famous hashtags, viral hashtags which gained popularity overnight while raised the visibility of the related post.
Before scrutinizing, let us discover more erudition about hashtags.
What are Facebook Hashtags ?
Facebook hashtags reform topics and phrases into clickable links in your posts on your timeline, page, or groups. You must have noticed when you click a word with the hashtag, automatically redirected to the feed page of posts that include those hashtags. You may also see some related hashtags at the top of the page.
While dealing with the Facebook Hashtags, there 5 prudent things which everyone needs to keep in mind –
Hashtags must be written as an individual word but without any spaces.
You can insert numbers in hashtags, but punctuation and special characters are a big NO.
You can explore hashtags using the search bar conveniently. Searching for a particular hashtag, recollect all the related posts that include that hashtag.
It should be cross among platforms, so you better track the overall social media engagement on each word or phrase you see.
Why should you care about hashtags?
Hashtags help to get noticed on Facebook search. Since the potential of being found on Facebook is immense hence it should not be underestimated. By using hashtags in the post, you get easily chosen out of the search list.
Suppose, if you are using a popular and relevant hashtag in your post favorably someone will search for the exact hashtag which makes the user to land on your post without even following your page or profile. Likewise, geo-based hashtags could make your Facebook content visible to nearby localities which further peak up the engagement graph.
Hashtags seem to be quite uninterestingly on Facebook, yet it holds an ironic role in gaining organic reach. To justify the point I mentioned , here are few benefits they provide –
What are the benefits of Facebook Hashtags ?
1. Searchable 
Undoubtedly hashtag's job is to classify content into distinct themes and topics. Including hashtags in your post, possibly get in front of people who may not have seen your post otherwise. Analyze your reach and engagement graphs to comprehend if your hashtags are composing a difference or not.
2. Engagements 
Hashtags aid users to interact with your brand resulting in a better rate of engagement. Branded hashtags support conversations around your content or campaign. As the more diverse the hashtag gets, you will notice a higher chance of a peak in your brand recognition.
3. Amplify 
Branding about a new product or breaking the news into a separate stream audience provides an effortless way to attract the audience. , Think, decide and Reminisce regarding what type of things the audience would be interested in sharing.
Let's further discuss the DO's and Don'ts go rules of HASHTAGS. 
Sojourning emphatically, Shall we Drive into Dos rules!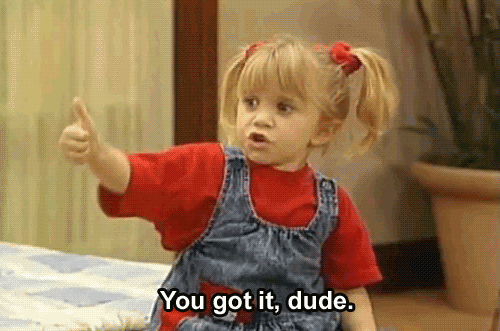 1. HASHTAG in one phrase
Suppose you want to use Facebook Marketing terms with a hashtag.
The proper arrangement will be #FacebookMarketing with no space or punctuations.
There are no worries about capitalization as the hashtags will show the same results. For example- #FacebookMarketing and #facebookmarketing will give identical results.
2. Prioritize research
Before implementing any hashtags in your profile, timeline, or page, research well about the words involving and examine the depiction. Research carefully about the hashtags trending on all the social media platforms. Your hashtag will represent your brand.
3.Keeping relevance at pre-eminence.
As of now, you have learned that hashtags are the medium that lets you post to be searchable. Now we know how strict the algorithm is getting. Although, it has always favored appropriate and relevant hashtags that make sense relatively with your influential posts.
Focus as much as possible on prominent keywords or phrases to make your post a hit!
4. Choose the specific #hashtags that depict your account, business ad target market.
In case of confusion, use a third-party tool to find the right hashtags for your business. Searching out the perfect niche and industry-based #hashtags, use a tool for the suggestion, and keep an eye out there to analyze what your competitors are executing.
5. No. of hashtags
We all are aware that numbers matter!! Here in this case also.
Theoretically, include up to 30 hashtags on a usual post and 10 in a story will work faultlessly. Crossing within the limit can mess up with your post and transform it into an irritating or dejected engaging one.
Following up on the DO'S, now let us discover the Don't rules-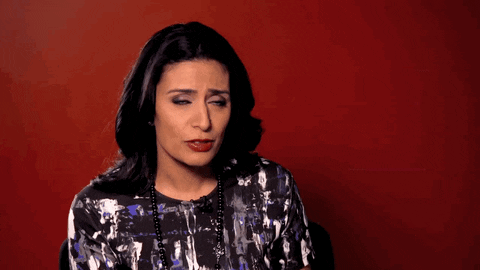 1. Don't be spammy
Ok!! Beware
Don't copy and paste the same list of #hashtags in every single post.
When deciding out what #hashtags to use, stay deliberate, prefer what your audience wants to see.
2. Don't use too many hashtags
Using too many hashtags in a particular post can make it look bothersome and spammy. Instead, Go for 1-2 hashtags for the most profitable engagements.
3. Don't keep the post private !!
If you want genuine engagement, you can't expect it in private mode. In case you don't want to make the profile public rather, keep the post public and let your hashtags serve you.
4. Avoid punctuation and spaces.
The thumb rule for the hashtag is not to follow up the phrases with punctuation or spaces. You can use numbers, capitulations, long texts but without spaces or punctuation. Merely don't break the sentence while using a hashtag.
5. Don't use banned hashtags
Beyond the porn, several banned hashtags list like scantily clad influencers, drugs, and others. They indeed blocked due to an excessive amount of inappropriate content. Using them in the post can give a red signal to the algorithm to shut off.
Creating the hashtags for your own proper identity is non-neglectable erstwhile the market is abundant with creative technologies. Emphasizing that you must search around the globe what is #working, #trendy, and those #banned.
Exploring again and again in google can be annoying and time-consuming.
Am I right?
PowerAdSpy is one warrior tool you might want to hire as it will let you search all the market trending styles with a detailed target audience range, classified in terms of period and keywords. Let's examine, target the audience, view the results, and imitate and implement the ads in overall social media platforms.
PowerAdspy assists you in researching the keywords for the implementation of your ads. Keywords can also convert into hashtags. Also, globals searching algorithms help to gain a fair idea of what ads or hashtags will work or not.
Here are a few tricks which can be utilized while setting up the hashtag-
Facebook creates an individual URL for the hashtags used to encourage more people to use the hashtags and create more relevant conversations. Compassionately don't use everything as your hashtags, relevance and unique hashtags will operate.
Hashtags are the one line that can connect overall audiences station conversing about the same topic which further extends your content overboard to the vast range of audiences.
Utilize tools like Hashtagify.me to find out the trending hashtags related to your specific tags.
Hashtags are the bizarre way to communicate without even writing the complete sentence following the increase in your visibility and reach.
Use hashtags as the social monitoring way.
Suppose you have associated specific hashtags with the campaign or contest you can quickly check what others are saying and what hype it is getting which helps in measuring the sentiments on the platform.
Use hashtags as the social monitoring way.
Suppose you have associated specific hashtags with the campaign or contest. Is it getting the desired hype or not can be evaluated by monitoring itself.
Apart from Facebook, the hashtag has a pivotal role in other social media platforms as well but since ages, it severely underestimates and is used carelessly.
Check Out Our Latest Blogs-
Everything You Need To Know About Facebook Ad Manager
Is Knowing Facebook Cost Per Engagement Enough?
A Guide To Facebook Ads Budget With 04 Mistakes To Avoid
All Assembled and Ready to Shine.
After getting through the articles, you might see the many ways you can mess up and fix your hashtags strategies for success. Hashtags are the best to attract your ideal clients, building up the connection and brand visibility. Use them judiciously, cleverly, and investigate well you achieve the best results.
So what hashtags are you using currently in your business ? Are they doing well for your business? What's your favorite hashtags campaign? Comment below.
Did I skip something or any suggestion, please let me know in the comment section below. Will love to hear about it. If you like this blog, share it with your family and friends or someone who necessitates it.
GOOD LUCK !!