Creative Ads Design & How to Create Them
What do you think is the probability of clicking on the ads that you encounter throughout the day on television as commercial ads? These ads are designed creatively and aim to engage viewers, making them worth looking at. 
You may have heard that creative ads design are developed when the mind is relaxed, but do you believe it is worth staying calm and relaxed when you own a business and are under the pressure of running it? 
True creative advertising is an effective way to conduct marketing. Most advertising agencies strive to innovate advertising to ensure better brand engagement. They go beyond creating advertisements solely for the back-to-school or back-to-college seasons or festive occasions. It is crucial to comprehend how to create innovative ads that truly benefit the brand and make advertising worthwhile.
Tap the play button to listen this article:
What is Creative Advertising?
It is important while advertising via an agency to affiliate the creative ads design with the objectives and the marketing goals of the enterprise/business. 
In addition, ad campaigns should deliver a strong message to the audience and be encouraging enough to stimulate them to take relevant action. That's why for every ad campaign, it is essential to integrate it with creative ads design that are catchy enough, attractive enough to draw the attention, and taught with the organisation's goals and objectives. 
But, the question arises: how to create creative ads designs to target the right goals? Also, to find out what are the integrated things which should be there in these ads.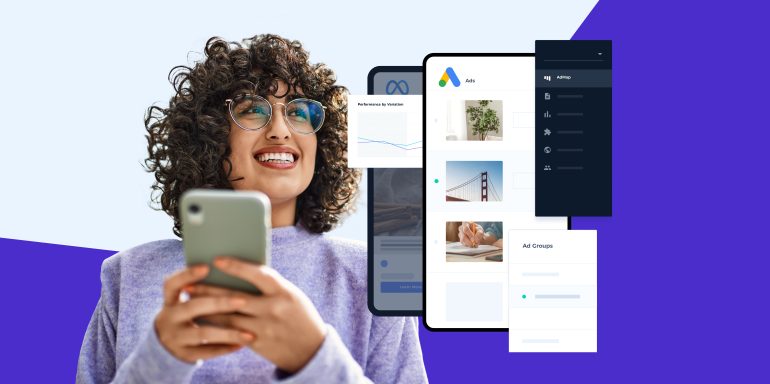 The Essential Element of Creative Advertising
Increase awareness through creative advertising examples

– the

creative ads design

should be informative enough to inform the audience about your brand's presence in the market. The advertising agency must execute creative advertising efficiently to engage people with the brand, showcasing the uniqueness of the products/services provided and the benefits of choosing them for a particular product or service.
To stand out – There are so many ads that people get in touch every day, making it essential to stand out from the crowd. The key to standing out and getting noticed lies in executing an

ad campaign with

creative ads

design

, as tailored ads get more attention compared to untailored ones that fail to reach the customers.
To attract potential customers

– The attraction to

creative ads design

with no engagement is worthless. So, it is important to integrate this element into creative advertising so that potential customers will engage with your business. It is important to adopt the appropriate method which will be suitable and easily adaptable as per the present resources. 
Educating people – No matter how attractive your advertisement campaign is but the efforts will only be fruitful if it adds value to the lives of the audience . They must feel or have a sense of feeling that the advertisement was worthwhile. Consider a

creative ads design

you get in touch with, having a very mind-blowing graphic with the amazing designs at the border having the impressive combination of the colours along with making all the things very impressive as per the visual appeal to the audience.

But, it lacks one major point: it is not having worthy content in it.
This means that if the advertiser crafted a creative ads design that seems to be empty to the audience, the purpose of the advertising becomes diminished, as it fails to deliver the message or build the connection with the audience. By creating innovative ads, one has to stick to adding value to the lives of their audience, which will help build up a connection with those which stay for the longest time.
Increasing the ROI–

These ads are creatively designed, with a focus on integrating all the necessary elements to ensure a higher return on investment. The ultimate goal is to generate maximum profit for the organization.

That's why advertising agencies craft

creative ads design

which regulate the proper flow of the ROI into the business or organisation.
Also read:
Creativity: The Secret Ingredient To Every Ad Campaign
How To Create The Best Social Media Ads: 07 Killer Ad Examples
How to Make Creative Ads Design?
One should properly formulate a strategy to integrate and perform effective advertising with the help of the potent advertising agency. Here are the steps for creating creative ads design,-
Capitalise the sponsored you

–

This is very effective while creating

creative ads design

for your business because people are more likely to engage with individuals like themselves. They will adore quizzes that ask about their interests or explore their untold imaginations and fantasies.

Here, creative advertising makes a brand get more points than others.
Try to sponsor the location

– imagine you are very obsessed with a new cafe. You have seen the photos on Instagram and now you want to visit the cafe. Still, you are unaware if it is in your area or not and in the end, when you become tired after searching its location, you get out of your mood and decide to drop the plan.

But suppose the advertisement is a

creative ads design

, crafted with intricate details, then there is a great possibility that you will end up making a quick plan to visit.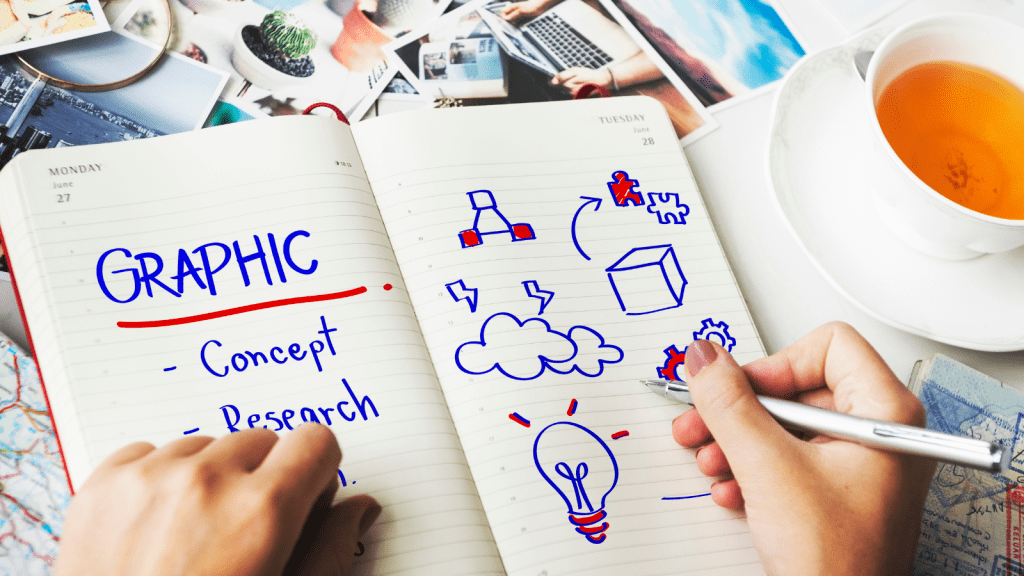 Create creative coupons

–  Discounts are always attention seekers, so it has become an essential element of the marketing  strategy. These

innovative coupons add an extra layer of excitement and value to the customer's shopping experience.
It's effective to be funny

– No matter how straight forward you try to be at your

creative ads design

but the advertisement will be more effective only if the element of fun is being added to it. One has to think of a fun edge to relate to it very easily to enjoy the interaction with the brand.
Think out of the box for highly creative ads

– If you are actively planning to innovate ads creation to run a creative advertising or innovative advertising campaign for your business, then you think out of the box for finding out the more innovative ways to create a

creative ads design

. One should consider how the audience can relate to their daily lives and generate faith in the product or the services being offered by your organisation. Also, they should feel connected enough to stay loyal to the brand even after

using the products just once.

Therefore, the campaign should be planned so that the long-term conversions can be targeted to have the more potent leads, and the enhancement of the credibility and trustability of the brand to their audience.
Many tools help you in social media for social media ads, making everything very simple for you. In addition, social media is a tool that gives you superb direction to your work, making your ads more profitable. However, there is one tool that can greatly assist you with your social ads, and it is "PowerAdSpy." 
PowerAdSpy is a powerful platform designed to help advertisers and marketers optimise their social media advertising campaigns. It provides comprehensive insights and competitive intelligence by analysing and tracking ads across various social media platforms. With PowerAdSpy, you can gain valuable information about your competitors' creative ads, creative ads design, targeting options, and engagement metrics.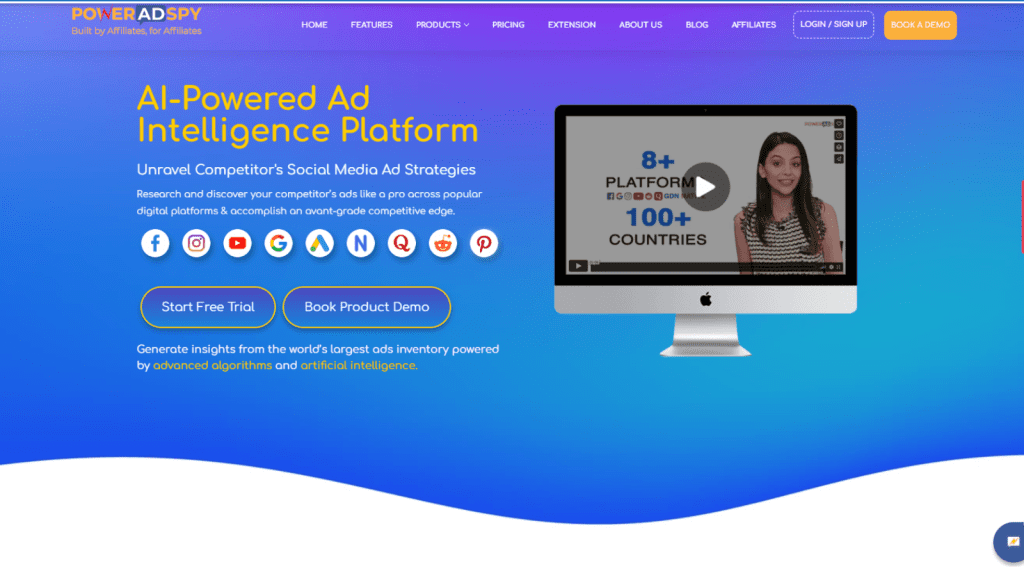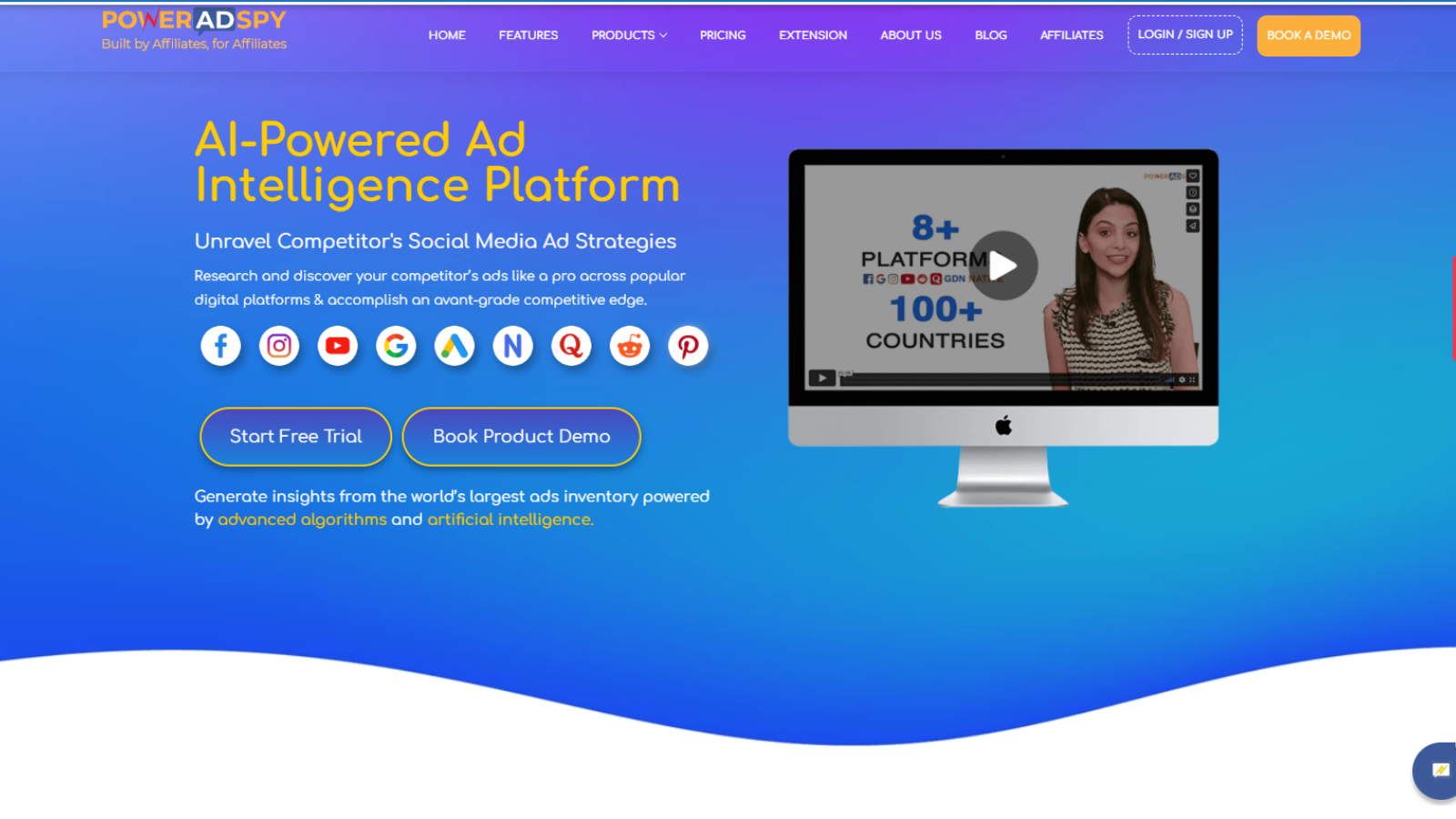 This tool has individual characteristics, and this will benefit you alot. Let's discuss some great points of this tool.
This tool provides you with brilliant clarity and simplicity in Ads analytics, allowing you to accurately view live ads directly from the platform.

You can visit and do the cross-check of the first-time engagement to ensure its accuracy.
It also has the unique most active beginning with millions of ads,

making it the most active resource for finding the latest and strongest ads. With just a few clicks, you can access the most up-to-date ads.
It is one of the wonderful characteristics of this tool. You will have the ability to search the ads based on your niche keywords and even your competitor's area.
There is no doubt that visuals play a crucial role in creating better videos, and with this tool, you can efficiently prepare the latest ads that are currently effective for social media platforms.

It is one of the fastest-growing segments of social video advertising, and these video ads receive great recognition and engagement from the audience.
This tool will help you, and you can easily get amazing ideas from this tool. Millions of ideas are here, and you can easily make your creative ads design and make your social media more attractive.
There are 1000s plus people seeing their ads and uploading their best ads to build a great database of ads.  As a great marketer, you easily use these amazing ads that are completely based on your niche. And, with PowerAdSpy, now you have the power to create amazing Facebook, Instagram, Google, Youtube, Reddit, ads etc.
You can easily target the best audience with the help of this tool and grow your business.