How Social Media Impacts The Clothing Advertisement Industry?
We all are aware of social media's impact on the advertisement world. We are getting influenced by the content we see and try to follow the same trend. In the trending era, the fashion industry is highly dependent on social media to showcase the upcoming trend.
I like my money right where I can see it hanging in my closet. — Carrie Bradshaw.
Earlier the clothing advertisements worked displaying fashion through glamorous fashion magazines and catwalk shows. However, former marketing traditions are still alive. Although now 2021, it's a turnover story.
Tap On The Play To Listen Podcast
Social Media and Digital Advertisement
With the easygoing accessibility over the social media platforms such as Instagram, Facebook, Pinterest, Twitter, and LinkedIn, we have the privilege to choose what content we want to see and whatnot. Advertisement over social media is considered the best marketing strategy to showcase your brand, build connections, and spread love through the audience. It rapidly becomes the most reliable way for communicating with B2C customers.
Hence, digital advertising is now ruling over the world rather than the customary one. More brands are approaching digital media to gain popularity, reach, and also love !!
Digital advertising invites mobile engagements, which you are scrolling right now. Immeasurable audiences are on mobile or digitally connected gives marketing a wide range of radius to cover. Rapidly retailing with modification makes this option to be seamlessly available.
What's your opinion on that?  Do you get affected while viewing any of the digital advertisements?
Comment below !!
Social media platforms are the desired space for advertising but there is no guarantee that there will be good ROI each time. Taking a few things in the count can provide a bonus advantage;
Setting up the ads!
What reach are you getting?
Where does your target audience concentrate?
How recently are your ads getting posted?
Before diving into the article , you must be wondering how social media rules over the clothing advertisement industry ?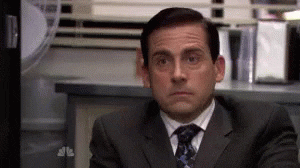 Social media platforms are widely loved and followed by millions of users while millions are joining every day. Facebook, Instagram, Youtube, Twitter, Pinterest counts millions of followers and thousands of brands using these platforms for marketing agenda. 
Narrowing down the basic information of these platforms, here are the few tactics that work brilliantly in advertising.
#1. FACEBOOK ADVERTISING 
Facebook is the heaven of social media advertising with 2.70 million users actively is the vast range every advertiser wants to cover.
Advanced Facebook advertising tactics include;
Better traffic – Timing is the vital key for unlocking engagements. As per the research, Wednesday at 11 AM & 1 PM is the highest traffic timing to expect reach and engagement.
EMOJIs !!! – Emojis spread in your ad like a wildfire and grab the most desired attention and eyes. 
Ads – Craft your ads for a specific range of audiences. Research, analyze, and set the displaying ad for the audience to get better results.
#2. INSTAGRAM ADVERTISING 
Yet owned by Facebook, Instagram is the planet full of engagements, 59% more than Facebook.
Advanced Instagram advertising tactics involve;
Hashtags are your discovery agents – Hashtags are the ones with your posts that make them discoverable research, posts with hashtags have 12% more engagements rather than without hashtags.
Be authentic – Instagram rocks when you use customer feedback images. Genuine images and photoshoots are the most engaging ones.


Visuals are advantages – Instagram is intently visually based, do not fail to recall to create irresistible offers linked with visuals for sparkly eye-catchers.
#3. PINTEREST ADVERTISING 
Pinterest is a globally spread e-commerce advertising platform. Adding the links to the social pages will attract people to buy what they desire. Pinterest is a highly targeted search engine that is passionate about e-commerce for setting their ads and products.
Advanced Pinterest advertising statics;
Stay detailed and creative – On Pinterest, your ads should be descriptive and unique to stand out from the mass.
Target Audience – Set the parameter for the audience you would like to reach with your campaign while targeting gender, location, language, and devices.
How Clothing Advertisements Came Into Digital Aspects ?
Once upon a time, textile and retail sectors did not favor advertising the products to general audiences, and retailers devised their saving strategies rather than seeking advice from the professionals.
Although today it is inverted scenarios as the apparel industry is transforming into customized traditions. Ditching the physical store, brands are focusing more on digital advertisement. 
Yet clothing advertisements displacing the focus from traditional marketing to digital advertising.
We all know why !!! Don't  we ?
Smartphones and digital conversions are almost on every hook and corner to the digital advertising mediums. Phones are the emphasized medium for retail purchasing that makes online shopping earning its momentum. Retailers tend to invest aggressively in geo-targeting, aiming for digital ads in social media platforms to attract online consumers towards the brand.
A few months back, there was a tremendous drop in the global economy that hit every industry hard. Now when everything is stabilizing, clothing advertisement is once gaining momentum in the digital field.
In today's world definition of the apparel industry has changed, a single garment dedicates the hard work of artisans, designers, and marketers. Also Yes! The digital advertising industry helps the apparel sector to grow beyond the set boundaries. Although more budget or low budget, advertising and getting along with the eCommerce strategies had become a fundamental part of clothing advertisement without which it would be impossible to survive the marketing race.
05 Powerful Tactics To Supreme Your Digital Advertising

01. TAGLINE 
Craft a unique tagline for your brand to stand into uniqueness. Build better customer relations, brand positioning, recognition increase demand for your product and could be a chance to stand out of the crowd.
02. INFLUENCING MARKET
Famous influencers on Youtube, Instagram, or Facebook will boost your leads and sales to seamless levels. Times are gone when celebrities were influencers, with the highest number of youtube subscribers and millions of followers.
03. GIVEAWAYS & PROMOTIONS 
If done appropriately, a giveaway campaign leads through the peaks for your clothing brand.
The crucial part is you should be promoting the giveaways heavily on social media platforms and websites. Giveaways attract more leads and loyalties.
04. PUBLIC MANAGER 
A proper department for the relations manager will help your brand to build new awareness and public perception. Public managers dedicate themselves to create every effort to stand unique in the eyes of audiences. Highlight your website for diverting all the leads generated from various platforms will get into the websites only.
05. CONSISTENCY
Your brand image and reputation clearly on social media. Establishing and maintaining an effective campaign is consistent. Lacking it can depict a mixed message and conflicting demonstrations. Hence consistency is necessary to achieve better impressions.
It is essential to crafting a good performance ad. Certain times setting the ads or campaigns is not an issue, instead choosing the ad is more complicated.
Selecting up the ad that works for you, what types of ad your competitors are applying, and analyzing the profitable ROI is a vital part while setting ads. Power-packed with intelligent features, PowerAdSpy is an ideal partner for your advertising game.
Poweradspy is the intelligence software tool that helps you to retain all the worries related to social posting and advertising on various platforms.
How you can get more out of just clothing advertisements with the tools named PowerAdspy !!
Poweradspy searches the most engaging ads run by Shopify worldwide by store owners.
Search ads with the niches keywords, advertisers ad even domains for better ad campaigns. Analyze the top-performing advertisers and competitors performing graphs.
Examine the most engaging video ads and post to your audience responses.
Let your search for the best, extracted, and relevant keywords giving you accurate search results.
Brands nowadays go beyond just advertising setting up the message to break the old chained loops we are breathing in. And we love the idea of breaking the parameters into the social cause, self-love, equality, discrimination, and respect. 
Here Are Few Clothing Advertisement Brands, Who Beautifully Crafted Their Ads
MANYAVAR- Virat Kohli Ki Ladki Walo Se Demand
Every Indian wedding tends to be an old age tradition that burdens the bride side family. Through a clothing advertisement, brand ambassador Virat Kholi initiates to reconsider the old-aged stereotype related to our society which needs to stop.
H&M- Sustainable Fashion Through Recycled Clothes
Break all the loops of rules emerging in our society for so long. H&M took digital advertising to break free the rules but stay to recycle your clothes.
BIBA – Change The Convention #changeisbeautiful
Biba took clothing advertisement beyond the next level to rethink the society's orthodox in which we are living. How little initiatives can change it.
Check Out Our Latest Blog :
09 eCommerce Advertising Strategies to Generate 5x More Leads
The Real Reason To Use PPE Facebook Campaign In 2021
ALL ASSEMBLED AND READY TO SHINE 
Digital advertising is becoming powerful day by day and more challenging to handle. Online advertising is what every company wants to have a firm grip on utilizing for maximizing brand awareness. 
Now advertising is becoming a medium to break all the stereotypes related to society. & we completely loved it. The advertisement industry operates widely, and hence the ace card is the quality of the ads. Using a dependable tool is a must for analysis, rectification and search what ads are resulting in good ROI (Return of Investment).
Clothing advertisement is demanding with each passing day of rapid change in the fashion industry keeping with the trends is non-negotiable for the retailers.
Remember, your ad's performance will credit the growth of your brand.
Did I skip something or any suggestion? Any suggestion to add on?
Please let me know in the comment section below. Will love to hear about it.
GOOD LUCK !!!