A New Way To Think About OTT Platform Advertising Campaigns
OTT platforms originated their popularity right after the wave of Covid-19 set everyone behind closed doors. And there is no doubt in saying that they were our best buddies in these troublesome times. OTT platforms today are the most entertaining sites where people can spend their weekends binge-watching their favorite series.
These Over The Top sites provide a perfect blend of television series and movies available on the Internet. Hence, they are perfect for any age of audience willing to spend a good time watching appealing content. So taking into account the full-form of OTT, it truly defines itself. Yes, because the service provider makes sure to go a little extra to entertain its audience network.
OTT platforms are a completely new entertainment phenomenon introduced to the audience. Hence, it has more potential to grow as a whole. And the users have started enjoying the benefits of these platforms. Again, the service providers have an opportunity to go all out and experiment with new content every time and present a wide range of variations to the customers.
Hit The Play Button To Listen This Podcast:
Does OTT Benefit Marketers?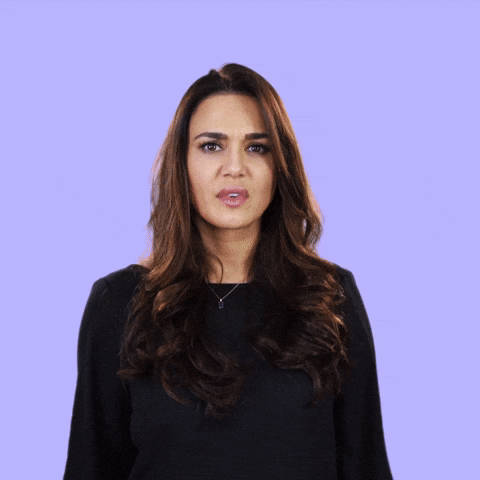 It is a way too immense platform for the marketers to proffer to the increased audience every single day. Enormous companies are striving to enter into space because OTT platforms are best at attracting consumers. Hence, it makes things simpler and transparent for the advertisers. Now, the business owners can comfortably market on these platforms to gain more hype.
As more users prefer online services over the old-fashioned means, it is easier for OTT service providers to drive traffic. So, the business owners can reach out to more customers through these spaces. Again putting up personalized advertisements and willing to receive a conventional pay-per-click rate can be a little tricky. So it will be exceptional to find out the impact of the users to make a way through the OTT platforms.
Advertising On OTT Space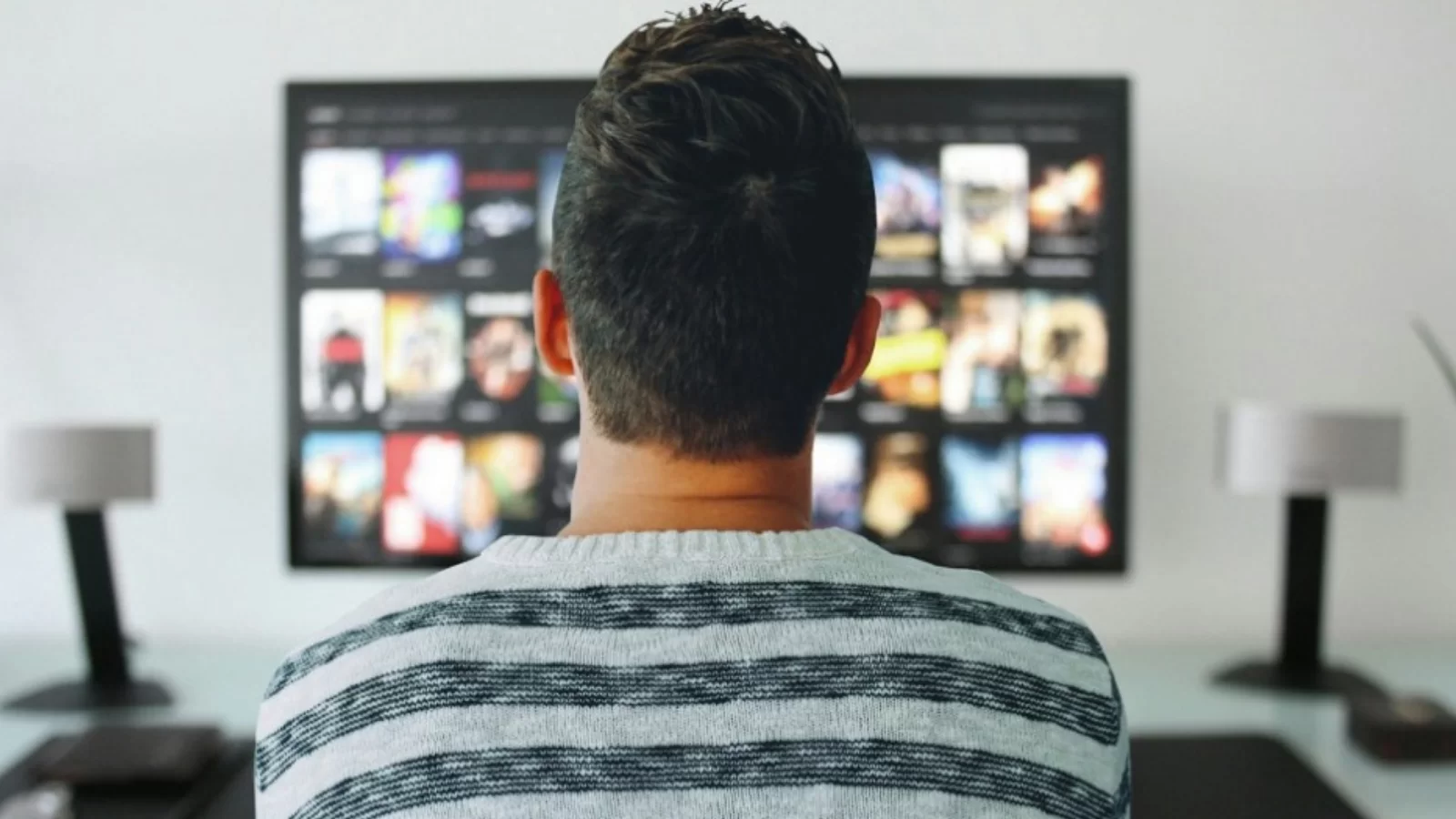 The OTT platforms have a paid subscription procedure to binge-watch web series or films online. And we come across advertisements from different brands while watching our favorite series. Some service providers offer a package to have an advertisement-free experience while witnessing anything on these sites.
While streaming a web series on the OTT platform, the users encounter several ads. These advertisements appear while there is a change in the episode or towards the end of one. So, OTT advertising gets delivered to the consumers by this means, and the business owners must note it down.
When we come across OTT marketing, we are supposed to pick out between two types of advertising setups.
1. Client-Side
With the client-side setup, the advertisements get put up at the beginning of the series or the movie.
2. Service-Side
On the service side set up, the business owner can promote their products anywhere between the series.
So, by looking at these, it is clear that client-side setup does not incorporate much hassle. But putting up ads in between the series, as mentioned on the service-side, can be technically a little daunting and practically irrelevant.
Netflix- The Most comprehensive OTT Provider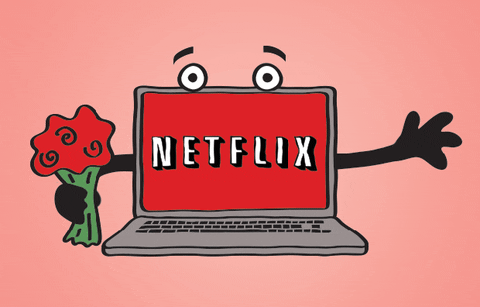 One of the most-watched OTT platforms today is Netflix, and we all are aware of it. Again Netflix is the largest OTT provider amongst the others, and we can proudly say we have witnessed some of the best web series and movies on it on our weekends.
Oh! Are you trying to recall the famous dialogue of The Professor from Money Heist? Well, we have got your back with this.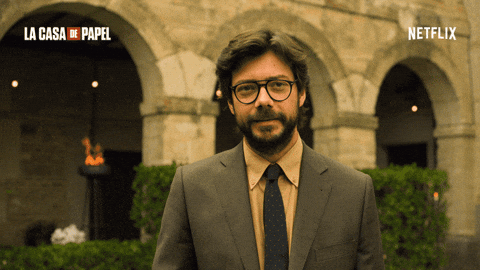 "When someone is in love, they look through rose-tinted glasses. Everything's wonderful. They transform into a soft teddy bear that's smiling all the time."
Or are you a fan of the famous web series Dark and its intriguing dialogues including the one mentioned here.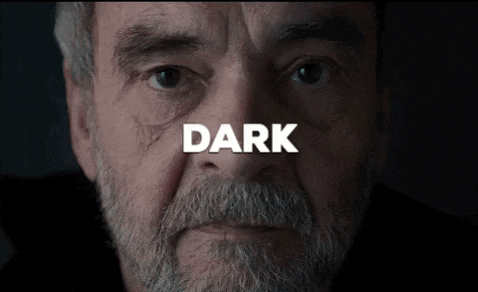 "You Shouldn't Like Things Because People Tell You You're Supposed To."
These dialogues from the well-known web series on Netflix must have blown your mind. And we are so thankful to Netflix for releasing such fun content. Now, let's dive into some more significant aspects of Netflix advertising for marketers.
Netflix is a video OTT service provider which dispenses a library of Television programs and movies. The platform enables the show makers to release their original series as well.
Netflix Ads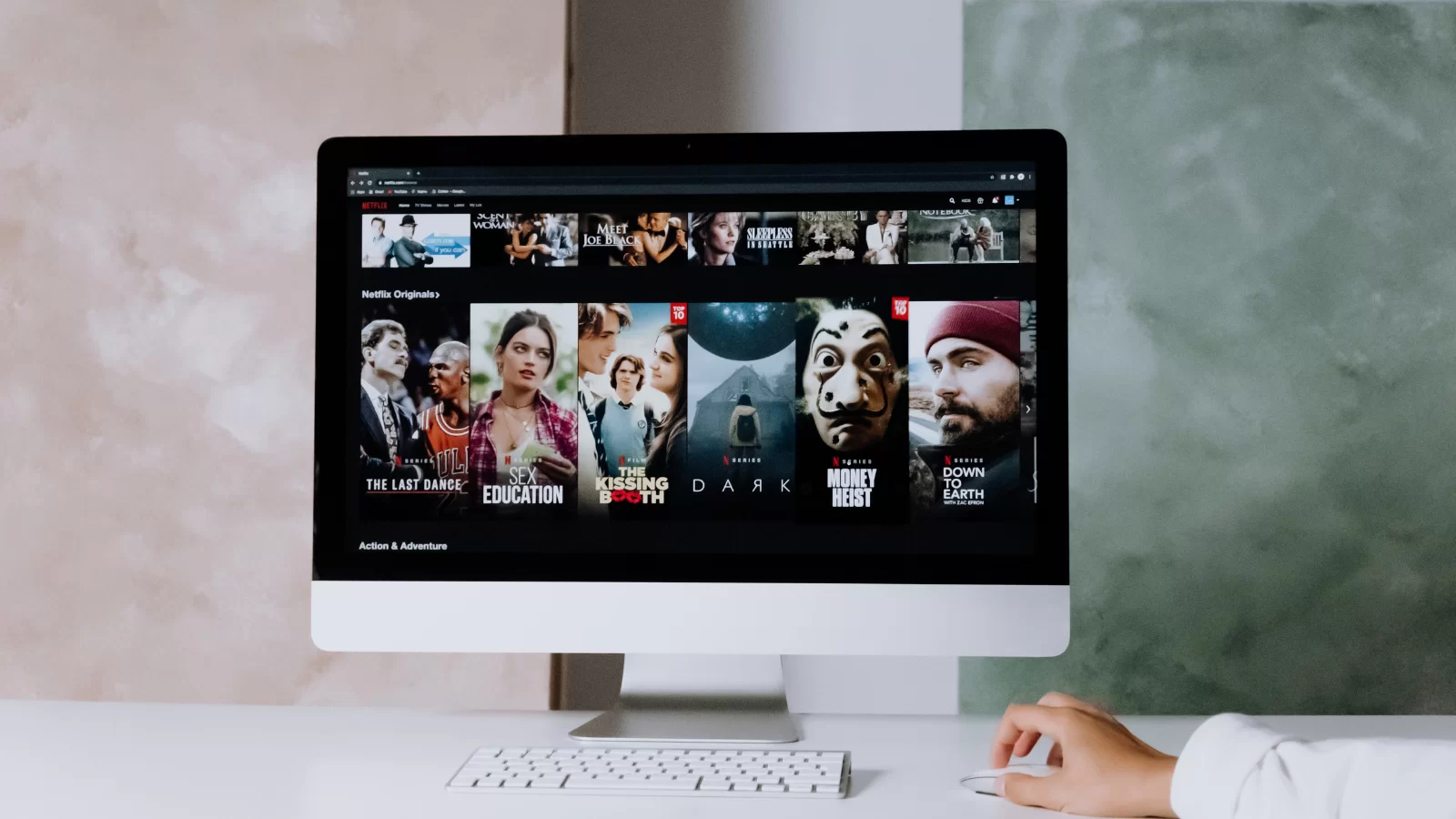 Netflix is the most entertaining and most loved OTT service provider because it ensures that nothing interrupts the users while binge-watching their favorite series. It always makes sure that no advertisements distract the audience, leading to a decline in the audience network. So, it does not allow marketers to put up their traditional commercials on the platform. But it is also true that Netflix is not thoroughly ad-free. It supports brands as well.
As it is the best OTT platform, the business owners are eager to advertise on this. However, there is no direct way to set your ads on it. But it is possible. Yes, you have heard it right. The marketers have to pay a price to put up their ads on Netflix. Okay, we know there is nothing new in it. But you can amp up your advertising by letting the stars perform for you.
If you have a business selling the products and services related to a famous series or the stars are ready to collaborate for you, then you are all set to shine on Netflix.
Netflix has a broad spectrum of customers. Hence, it is clear that the business owners can seek more attention from the users if they advertise on this platform. Because Netflix has completely changed the look and feel of advertising, and yes, we can say it loud.
Check Out Our Latest Posts:
Creative Ads Design & How to Create Them
What Is A Competitor Analysis And Why Is It Important | 7 Best Practices
Top Netflix Advertising Campaigns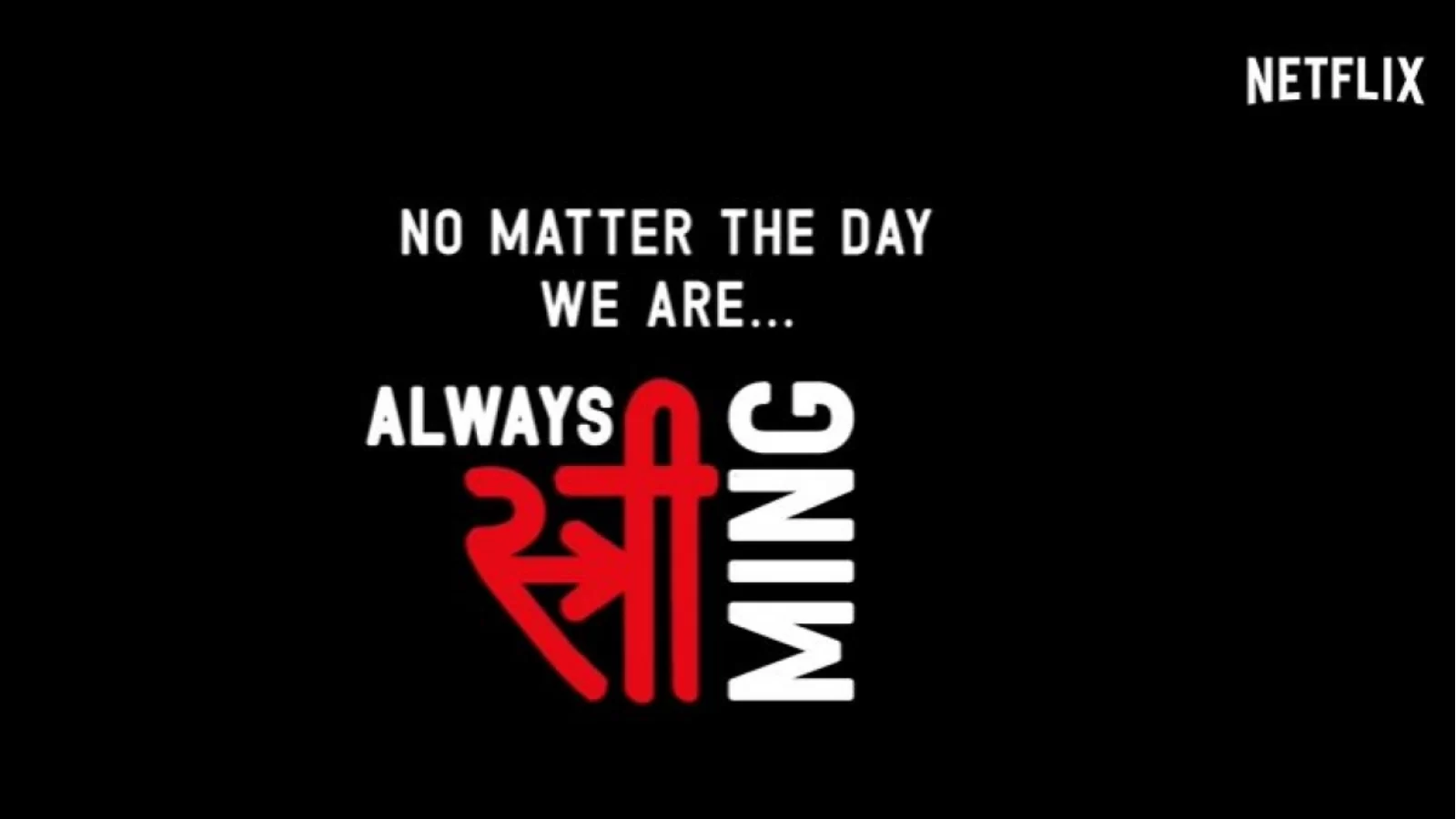 Netflix believes that advertising campaigns are the best sources to invite more customers to interact with the platform. When users witness their most loved shows on Netflix, business owners can grab their attention through appealing ads. Hence, it becomes more apparent that the products and services will create an immense hype.
The old form of traditional advertising is long gone. And OTT marketing is still emerging. It is better to stream your ads on these platforms to attract more users to communicate with your products and services. Netflix is a veteran OTT platform, and it is the best place for extraordinary advertising campaigns. And that is the reason why brands are also analyzing competitors' ads on Netflix to enhance their own campaign.
1. "Wanna Talk About It?"
Netflix and Instagram connected to interact with their audience in the best way possible. The "Wanna Talk About It" campaign got launched in April 2020 to talk more about mental health during the pandemic openly. The stars made an appearance in the live sessions on Instagram to influence people to stay positive during tough times.
Netflix had set this campaign to build a strong audience network and keep up the trust. It also increased brand recognition by allowing users to interact with the health experts directly. And they were also free to share their experiences.
2. "You Will Work in this Town Again"
During the pandemic, all the traditional production houses got forced to shut down. It was a heart-wrenching moment for the crew members out there, left with no job in their hands. Netflix had decided to set up a $150 million funded campaign to support these individuals who work behind the camera. The ad campaign got dispensed over several billboards assuring the crewmembers that they will get to work again.
3. "One Story Away"
"One Story Away" was a campaign that got launched back in September 2020. And it was all set to culminate the pinnacle of the success of storytelling. The web series and films that got released on Netflix always indulged real emotions into it. The OTT service providers made sure to incorporate enhanced perspectives to bind users closer towards them.
The advertising campaign successfully ran in several countries celebrating the influential library of series and movies that Netflix provides. It displayed how beautifully it manages the audience in love with several languages such as English, Hindi, German and Spanish. And undoubtedly, it is one of the best platforms that have entertainment packages for all.
Tactics To Advertise On Netflix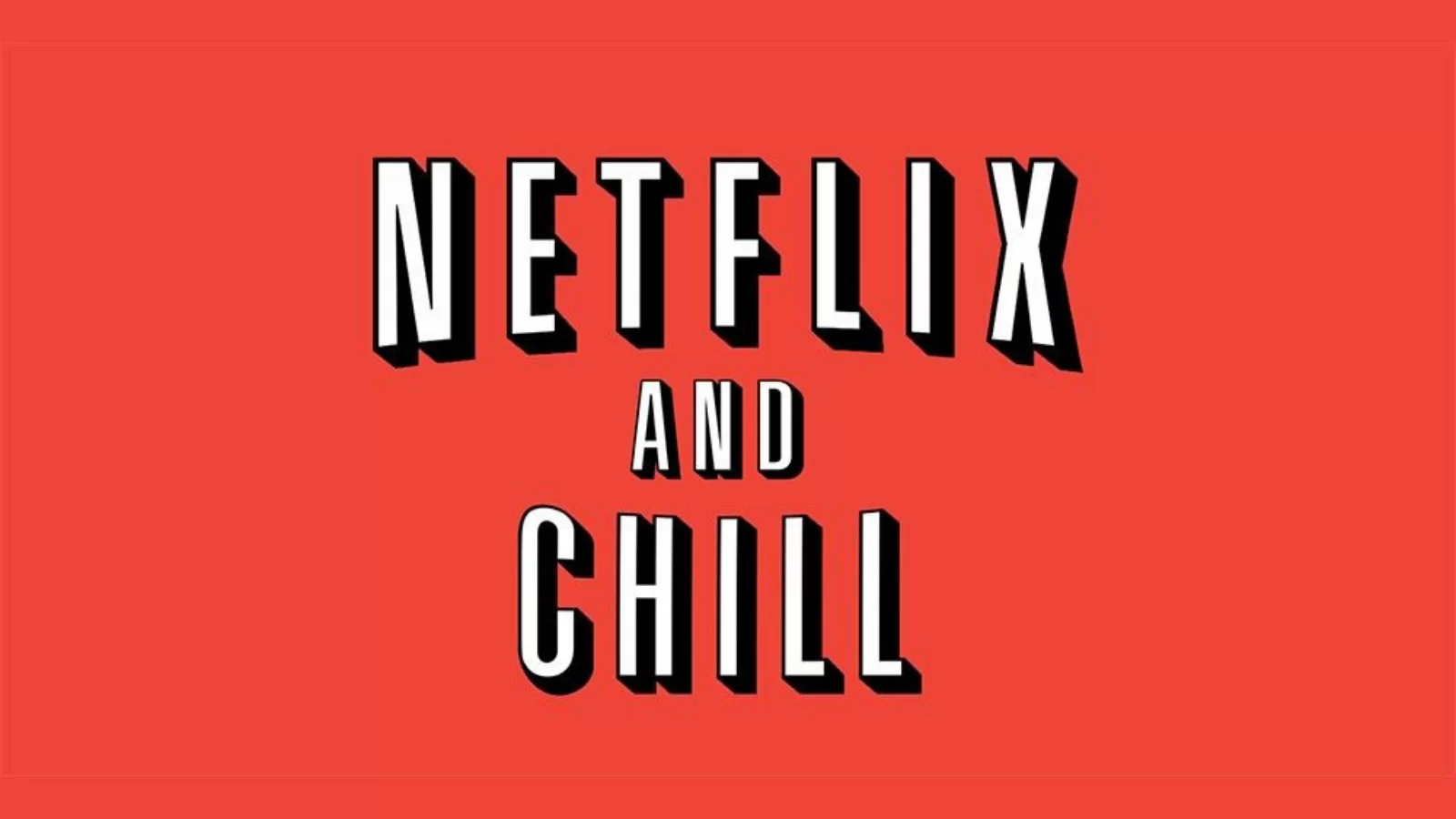 The first step towards advertising is always to know about your audience's activity on the platform. So, check out which web series or movie is trending in recent times. And of course, do not forget to dig out the most exciting element of it. Then categorize your audience based on the genre of series they prefer watching.
If you have business profiles on different social media platforms, you can put up polls to know which series has the most hype. Accordingly, you can create ads to upload to the site.
But how can you create advertisements that can make you stand out from your competitors? Have you thought of it?
Even if you haven't thought of it yet, we have the best advertisement management tool to help you create appealing ads for your OTT platform audience.
PowerAdSpy is the best tool to watch out for and create the best ads for your business. You can search for ads on the platform itself by entering particular keywords. Then a list of advertisements appears relevant to your niche and the keyword you entered. Hence, you can have a look at the content of the ads and interact with them.
You can also bookmark these advertisements for further use. So, it lets you create winning ads for your business which is unique and organic. And, of course, way better and more trending than your competitor's ads.
Coming down to the tactics for Netflix advertising, ask the famous characters to advertise your products. And your company must look forward to incorporating the products shown in the series to attract more users.
It is a comprehensive platform for bloggers as well. You can make your posts more attractive by adding the most favorite elements to your blogs. You can also put up additional information related to the characters, web series, and show makers to interest users.
Bringing It Altogether
Netflix is an emerging OTT platform, and it will be highly beneficial to advertise on it. You can find your bunch of network audiences on this platform. Hence, it will be easier to convert your target audience to your potential customers. So, if you haven't already started your Netflix advertising campaign, commence it today with PowerAdSpy.
Stay tuned for the latest updates.
I hope the article helped you know about Netflix ads. Is there something that we can incorporate? Please drop your thoughts in the comments below. I would love to hear from you!