Competitive Advertising Tracking- Everything You Need To Know
Are you tired of fruitless competitive advertising tracking? Do you often question how my competitors effectively find room for tracking ads? If you answered yes to the questions, then this is the exact time to 'read the blog and get an effective way of tracking competitors' advertisements.'
Tracking your competitors' advertisements is not as hard and challenging as it might look. You require a proper roadmap to understand and look into it properly.
However, in this blog, we will walk you through the roadmap you require to understand advertisement tracking, along with providing you with the essential points to keep track of your combatant ads.
Let's begin.
Hit 'Play' Button & Tune Into The Blog!
What Is Competitive Advertising Tracking?
It is an approach to understanding and analyzing competitors' advertisements and strategies. Tracking advertisements is a great way to understand the market trends and analytics. It is the process of identifying, monitoring, and analyzing the outlook of your competitor.
Businesses take advantage of such competitor insights to keep a record of what others are doing, understand the strategies of competitors, benchmark budget spending, and ensure client satisfaction.
Media agencies use these competitor insights to track what other brands are doing, benchmark budget spending, messaging, and their overall strategy. They can deliver best-in-class media strategies, ensure client satisfaction by adding greater value, and increase their commercial performance.
It is essential to understand who is your competitor before hopping into advertisement tracking.
Which Competitor Should You Track?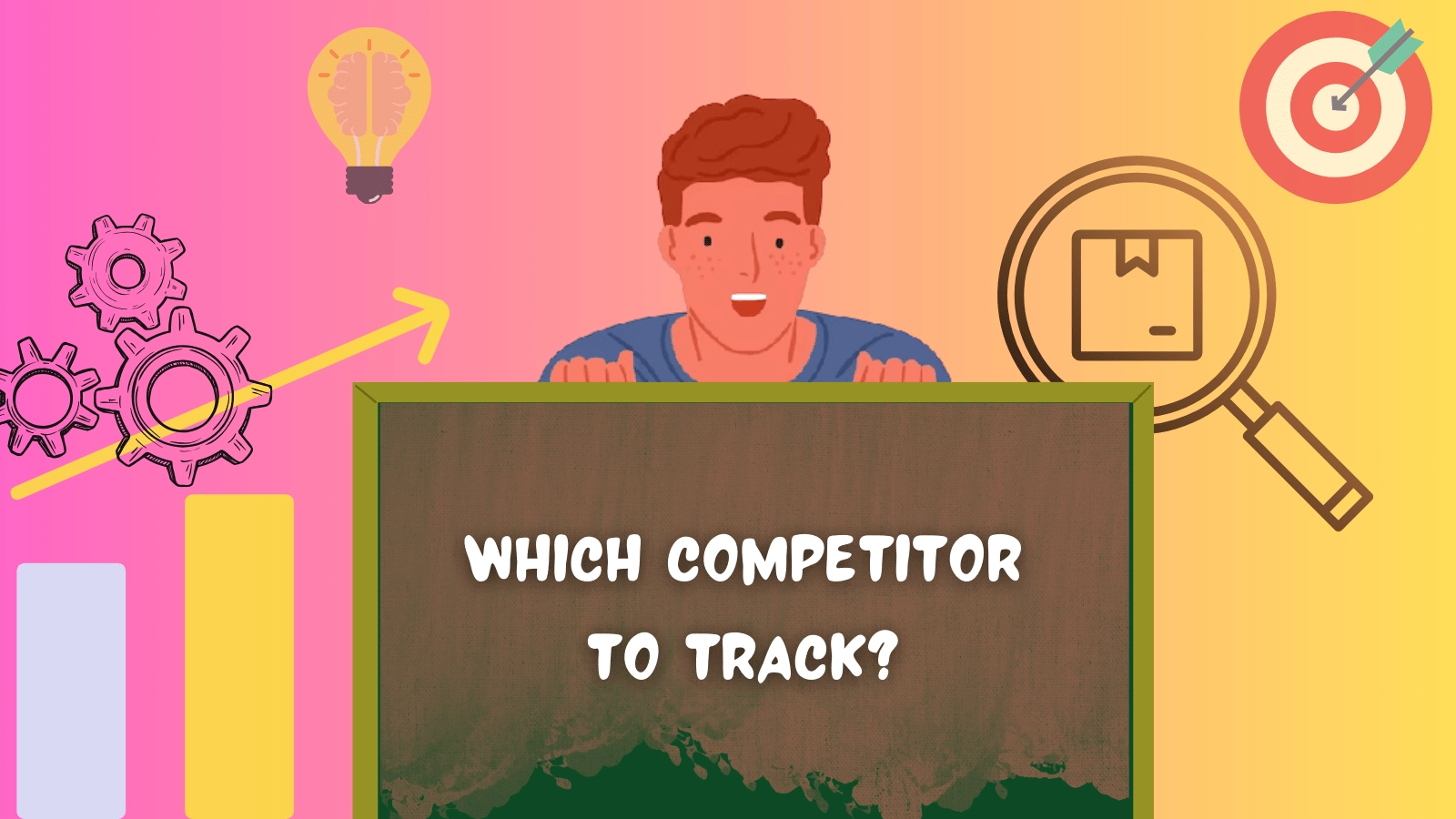 To successfully expand your business, you should be aware of your competitors before making any move because any move might provide an additional benefit to your rivalries and leave you with a gloomy result.
So, as you move forward with your business, it is ordinary to conduct competitive analysis and market research. It has become essential to track your competitors at regular intervals. It may seem like an endless sea to you in the beginning. But the fact that creates a difference is what kind of competitive advertising tracking techniques are you using and who is worth monitoring and spending your time and money on.
Hence, two types of competitors require your attention:
Direct Competitors
Indirect Competitors
Let's understand them.
Direct Competitors
Businesses that provide the same offerings and services as yours are referred to as your direct competitors.
These are the businesses your brand would get compared to. It should be the businesses you need to place at a cutting-edge level during your competitive advertising tracking process. Such businesses should be your top priority as they offer threats to your offerings and values.
Indirect Competitors
The businesses that drive under the same consumer base as you but offer different services are described as indirect competitors.
These are not a serious threat to your business as direct competitors, but analyzing their data can provide you with a wealth of real-time insights and information. It also widens your focus and expands your perspective of the industry.
For Illustration purposes, considering you are an online clothing retailer, your indirect competitors would be department stores, and other online retailers would be your direct competitors.
Why Should You Keep A Track Of Your Competitor Advertisements?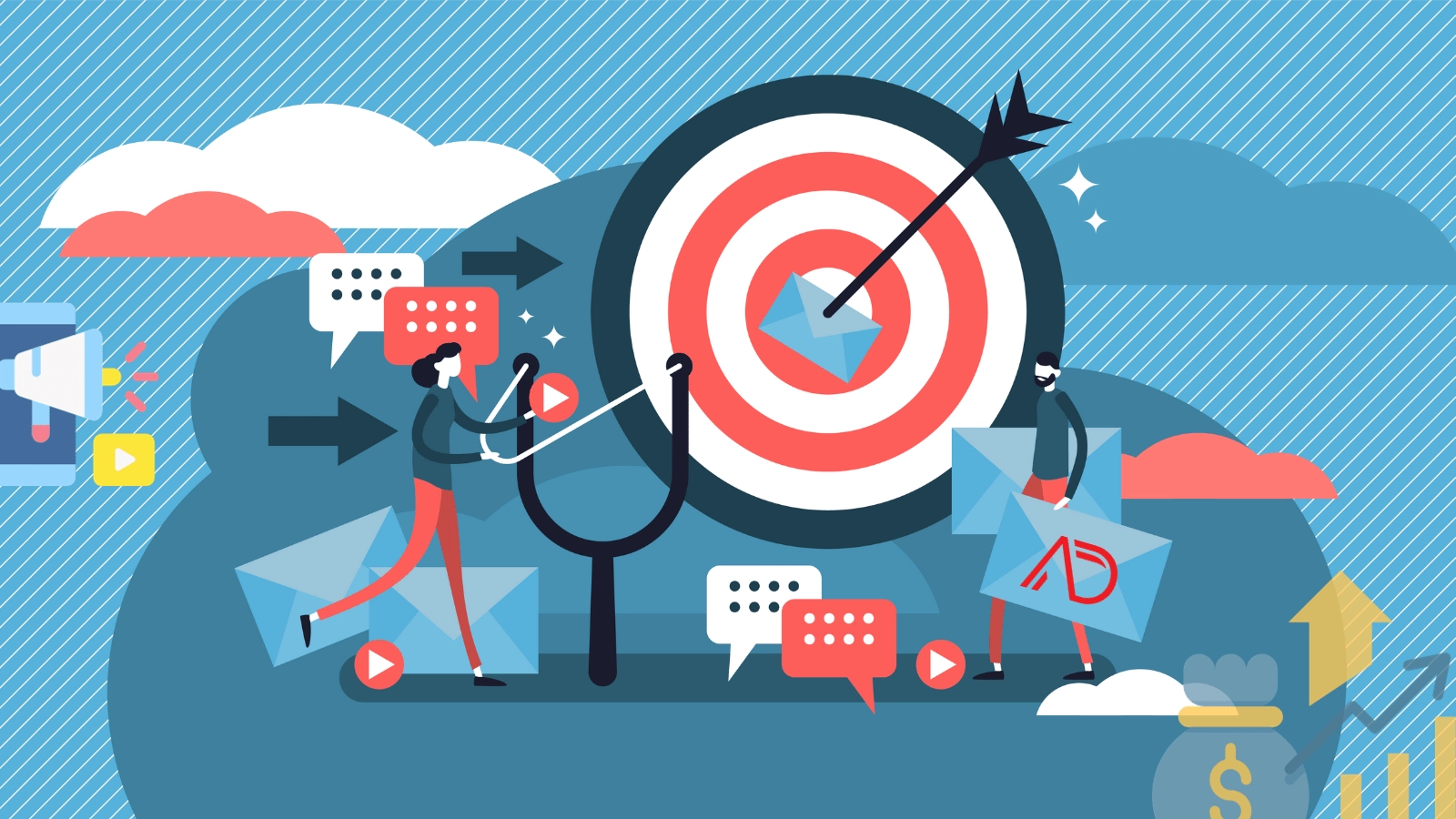 Before dwelling on the process of tracking competitor advertisements, businesses should be clear about the fundamentals and the importance of avoiding whys and what's halfway.
Below are the top 3 reasons that businesses can not resist utilizing competitive advertising tracking:
Reason 1: Discover New Keywords
Keeping an eye on your opponent's ads feeds you with different campaigns and expands the possibility of coming across new keywords. As we already know, the importance of keywords.
Reason 2: Decreases the feasibility of mistakes
When you observe your competitor's advertisements, you get a glimpse of the section you underperformed. It pinpoints the area where there is room for improvement. As a result, the chances of committing mistakes decrease, and you also understand your strong and weak areas.
Reason 3: Awareness About The Future Action of Your Competitor
It is one of the most essential reasons for opting for competitive advertising tracking in your business research as it gives you a preview of the next step of the competitor.
It provides you with an understanding of what you can expect from your competitors and how to upgrade yourself for the modernization of your competitors.
Critical Competitor Data Points You Should Be Aware Of
Now that you have stretched your hands and gathered the knowledge about who should be your competitor and why businesses opt for competitive analysis, this section showers its beams on the aspects of the data point you should consider for competitive advertising.
Website Traffic
To have a gist of your competitor's web traffic can reveal a lot about their strategies and future actions. Observing their internet traffic can help you get insights about tactics they use and can fill the empty gaps in your strategy that you might have ignored in your niche.
Rank Tracking
Competitive Advertising Tracking software, like PowerAdSpy, can help you measure the advertisement ranking of your and your competitor's campaigns.
Such tracking helps you understand the market and helps you in hunting similar competitor advertising campaigns according to your niche.
Board Members and Investors
Performing some market research work for the board members and investors of your rivalries can pay you with an understanding of their future investment and steps.
It helps you collect a gist of their backgrounds and the strategies they have utilized previously to boost up their advertisement campaigns.
Social Activity Performance
Scrolling through your opponent's social media platforms can aid you in analyzing the number of traffic gathered over time and the pattern of display ads they have been utilizing to boost their performance.
It can also help you fill the shortcomings in their absence and increase your potential customers, as well as create an impactful presence of your brand.
Brands and businesses have started opting for Facebook ad spy tools like PowerAdSpy to track the ads of competitors, preserve their time, and improvise their strategies.
PowerAdSpy- Competitor Advertising Tracking Software
PowerAdSpy is an AI-based competitor ad-tracking software that is designed for businesses and digital marketers. The software is fundamentally utilized for competitive ad analysis.
It is cutting-edge software for businesses as it provides them with a wide range of features and allows them to stay ahead of their competitors, explore victorious ad strategies, and unlock the matrices of different ad campaigns.
It helps marketers find competitors ads across nine different social media platforms.
Let's dive into the features of PowerAdSpy:
Ad Tracking: The software allows businesses to monitor ads of competitor and observe the pattern of competitive advertising tracking. It provides real-time insights into the creative ads and ad copy of the ad campaigns running across different social media platforms.
Ad Search and Filtering: PowerAdSpy allows its users to search for their competitor's ads by keywords, advertisers, ad types, and some more parameters. It helps businesses to stick around the relevant ads of their niche and other similar creators.
Ad Performance Metrics: Users can track the gist of ads of their competitors with the help of PowerAdSpy under parameters such as likes, comments, and shares. The software also provides information about the ads's reach and estimated ad spend.
Target Audience Information: The tool provides businesses, creators, and team leaders information regarding the demographics and interests of your set of target audiences. Such data helps managers and other executive members refine the strategy and increase the number of dedicated audiences.
Ad Trends: PowerAdSpy helps its users identify the trends and patterns going viral around their industry or niche. Such information adds value for creating relevant content and staying updated with potential strategies and markets.
PowerAdSpy is a great tool to help you narrow down your advertising tracking.
Read More
What is Competitor Ads Analysis and Why is it Important | 7 Best Practices
Spy on Competitor's Ad Campaign And Improve Yours – 2023 Roadmap
7 Strategies for Decoding Competitor Ads
Upcoming Trends In Competitive Advertising Tracking In 2024:
Businesses try to bind their content with the latest trends and changes, as it adds more views and importance to the conveying message.
Below are some of the two trends you can try to get your hands on:
Usage of Video Ads
According to a study, 90% of the audience prefers video ads as compared to other ad formats. Video advertisements bring more attention while providing a beautiful effect and flavor to the advertisements. Hence, brands have started walking on the path of creating more video ads.
AI-Generated Ad Copies
Marketers have begun using AI content for enhancing and crafting creative ideas for their content and preserving their time for the ever-changing, dynamic business landscape.
As AI helps in crafting creative copies of the ads and suggests various tone transformations, it aids in saving efforts and utilizing the potential to build impactful strategies.
Wrapping Up:
In the highly anticipated arena of competitive advertising tracking, businesses should be clear with the fundamentals and principles to participate actively and stay on top of the fierce competition. It is essential to understand the basics to lead any business or employees.
However, it is attainable by robustly abiding by the guide mentioned above and streamlining your work with the help of competitive ad tracking software PowerAdSpy to make the process seamless and leave impactful blueprints of your brand in the minds of your audience and competitors.